Even if you're brand new to affiliate marketing, you've probably heard of the Amazon Associates (its affiliate program). While it's not the biggest or the best paying, it's arguably the best known. And whether you're a beginner or seasoned pro, there are ways to optimize it. We'll explain Amazon Associates and show you how to increase your conversion rate and make more money with your affiliate links.
While we recommend Amazon's affiliate program for anyone who has an affiliate website, it does have some flaws, and we'll explore them later in the article.
Even if you've just started your affiliate site or want to start blogging for a hobby with the hope that you can make money, you should also join at least a few other affiliate programs and networks.
But Amazon is far-reaching, and really, it is one associate program that is a fit for everyone, no matter their niche, because everyone and their mother buy stuff from Amazon.
Here are some statistics that will show you just why the Amazon affiliate program is a must for all affiliate marketers:
Amazon sells more than 350 million products
150 million people have Amazon Prime memberships
$1,400 is the average spent by Amazon Prime members each year
Now that you're convinced, let's take a more in-depth look into Amazon Associates.
What Is Amazon Associates?
Amazon is the biggest retail e-commerce company in the world. While buying things online is nothing new to us, many of you reading this may never have lived in a world without the internet; it wasn't always so.
Can you guess the year of the first online sale?
Go on, have a guess.
The year was before even I was born, and the product was drugs. Did you guess porn? I assumed porn, but drugs were my second guess.
In 1972, long before eBay or Amazon, students from Stanford University and MIT conducted the first-ever online transaction. Using the Arpanet account at their AI lab, the Stanford students sold their counterparts a tiny amount of marijuana.
In 2019, Amazon had $280.52 billion in sales. But not everyone logs onto Amazon when they need to make a purchase, at least not immediately. Why?
Because unlike shopping at a brick and mortar store, you can't look at, touch, or try on anything on Amazon before you buy it.
So what can people do to get some information on a product they want to buy? They can do a Google search and find product reviews written by bloggers.
If Amazon has a business relationship with those bloggers, the bloggers can send those potential customers to Amazon to buy the product via Amazon affiliate links.
The bloggers make a commission on the sale.
Everyone wins.
The customer gets the information they were looking for and the product they wanted, the blogger earns an affiliate commission, and Amazon makes a sale.
Who Can Join?
Anyone can join the program so long as they have an active website, blog, app, or YouTube channel. And while your chosen forum doesn't require content, it's better if it does so Amazon can see that it's legitimate and active.
If you don't have any of the above but are a social media influencer, you can join the Amazon Influencers Program.
This program works a bit differently than Amazon Associates, but it's still a way to make money by recommending affiliate products.
From Amazon:
The Amazon Influencer Program allows you to get your own page on Amazon with an exclusive vanity URL to showcase the products you recommend to your followers. Promote your URL, make it easier for your followers to shop your recommendations, and earn money on qualifying purchases while doing it!
How to Create Your Amazon Associates Account
If you already have an Amazon customer account, you're partway there. Sign in to your account, and Amazon will use your existing information.
If you don't already have one, you'll enter some general information to create it:
The Account Information tells Amazon who to issue payments to
Website and Mobile App List requires you to provide links to the websites or mobile apps on which you'll display banners, widgets, special links, or other ads from Amazon Associates
You can add as many as 50 websites or mobile apps
The Profile is information about your site or app, including the topic and type, how you drive traffic to your site, what other ways you monetize, how you build links, number of unique visitors per month, and your reason for joining
Click to agree to the terms and conditions of the Operating Agreement
That's all there is to it.
They'll review your application after you've referred qualified sales to Amazon, and in the meantime, you have full access to Associates Central.
Suppose your affiliate link hasn't referred qualified sales after 180 days. In that case, your application and access to Associates Central are withdrawn, so your site must be getting some traffic before you apply.
Associates Central is where you can search for possible affiliate products you want to promote, get and build text links, see your earning reports, and more.
Follow the Rules
The Operating Agreement lays out the rules you must follow to have an Amazon Associate account.
It covers things like warranties, identifying yourself as an Amazon Associate through disclosures, and not making misleading statements.
Advertising Fees
Advertising fees are the commission rates that Amazon pays on each product category. Here's an example: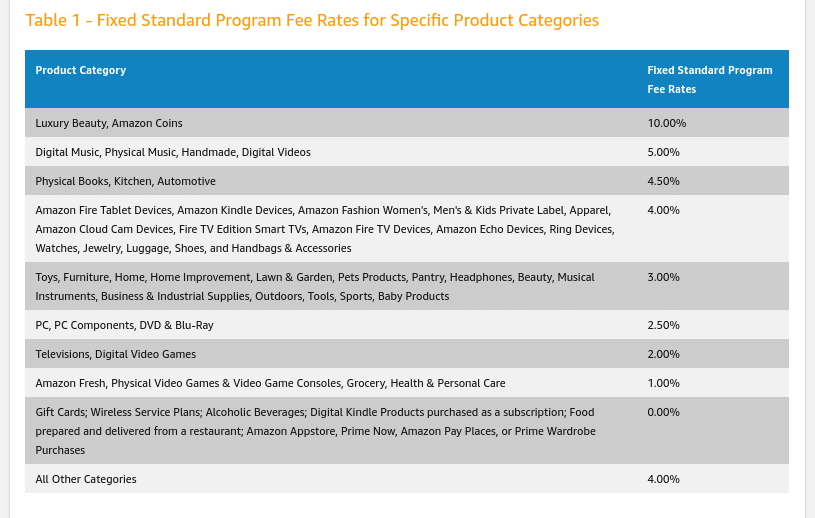 Choosing the Best Amazon Products
Given that Amazon sells tens of millions of products, choosing which product links to promote can be overwhelming.
What is Your Niche?
Hopefully, yours is a niche site. Why?
Less competition.
Here's an example…
Let's do a Google search for "makeup blogs." We get 590,000,000 results. Now let's do a Google search for "makeup for redheads blogs."
We get just 4,750,000 results.
So no, a niche site isn't going to have the same broad reach as a more general site. Still, you'll be targeting a specific audience who has a particular interest or falls into a particular category of people who might be looking for the topic your site covers.
Ginger redheads often have very light eyelashes, so black mascara isn't very flattering on them.
Here's the thing:
There are mascaras made just for gingers in colors that will flatter them. Gingers who want pretty eyelashes will search for those online because they aren't usually available in big box stores.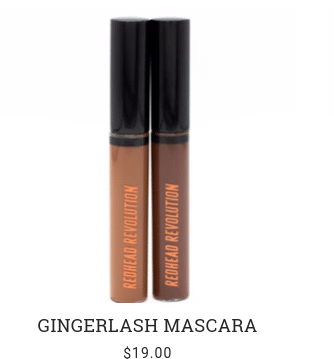 And guess what?
If you're good at SEO, they'll find your article on these mascaras and they'll see your site about makeup for redheads.
And, they'll use your affiliate link to buy that mascara. And become a loyal reader because they are in a niche you cater to.
See how well that works? That's how you choose niche products to promote on your site.
Who Is Your Target Audience?
In the above example, our target audience is redheads. Do you know what is not relevant to redheads?
Sun tanning oil.
If you are a redhead or are lucky enough to have one in your life, you know that redheads sunburn very quickly. They are not slathering on the Hawaiian Tropic Dark Tanning Oil.
If a redhead comes to your site about makeup for redheads and sees you promoting an irrelevant product, and frankly, dangerous to them, not only will they probably not be back, they will think you're greedy, an idiot, or both.
Know your target audience and cater to their needs with quality content.
Pros and Cons of the Amazon Associates Program
We don't include a pros and cons list as a way to help you decide if you should join the Amazon Associates program. You should.
We want to inform you what to expect.
Pros
The program is free and easy to join
People trust Amazon
Amazon has good customer service; this is important because you don't want a reader to have a bad experience with a company you've promoted
Amazon sells millions of products, so whatever your niche, you can find things to promote
There is good customer support for affiliates, including a phone number if you need to talk to someone live
Amazon has a good track record of making payouts to the website owners of Amazon affiliate sites
Cons
Cookies only last 24 hours. It means if someone comes to Amazon from your link but makes a purchase more than 24 hours after initially doing so, you won't get credit for the sale
Amazon doesn't have particularly good commission rates compared to other affiliate marketing programs
Amazon dramatically cut commission rates in April 2020 and another cut could pop up at any time
Making the Most of the Amazon Associates Program
While Amazon Associates doesn't offer the best commission rates, there are ways to increase your conversions.
Using a WordPress plugin like Lasso can help you manage and get the most out of your affiliate relationships and find new ones.
Still, because nearly everyone who monetizes their site uses Amazon affiliate marketing, we have some features specific to Amazon.
Matt, the co-founder of Lasso, created the plugin because he was tired of using so many different WordPress plugins to manage his affiliate links and increase his conversion rates.
Matt increased his affiliate sales from $40,000 to $140,000 in a single year using Lasso custom link displays.
Our Pick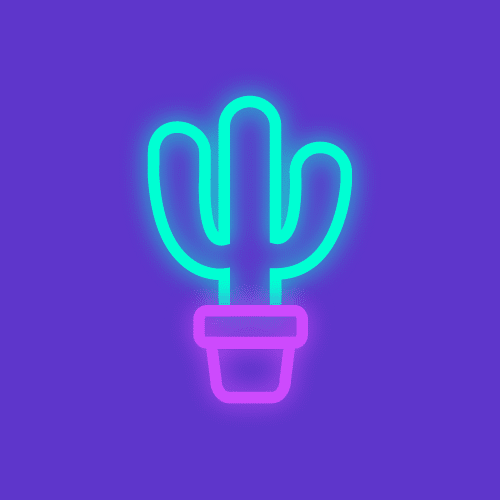 For a detailed explanation of how Matt did it, you can read it here.
Lasso is a plugin for managing your affiliate links. Here's a quick roundup of what else it does.
Last Word
Whether Amazon Associates is your only affiliate program or you're part of dozens, using a tool to help manage them will make your life easier.
Want to learn more about Lasso and Amazon integration? Read this.
Our creations in your inbox, weekly.
We've built multiple, six-figure online businesses that our mom's are proud of.
We'd like to help you do the same.