If you want to learn affiliate marketing, you've come to the right place.
Sites that switch from display ads to affiliate marketing are able to increase their revenue by 10x.
Why? Because affiliate marketers only get paid for leads or conversions as compared to display ads where earnings are per-click.
Lasso's customers generate millions in affiliate revenue and we're continually learning from them. Our blog is dedicated to sharing everything we learn.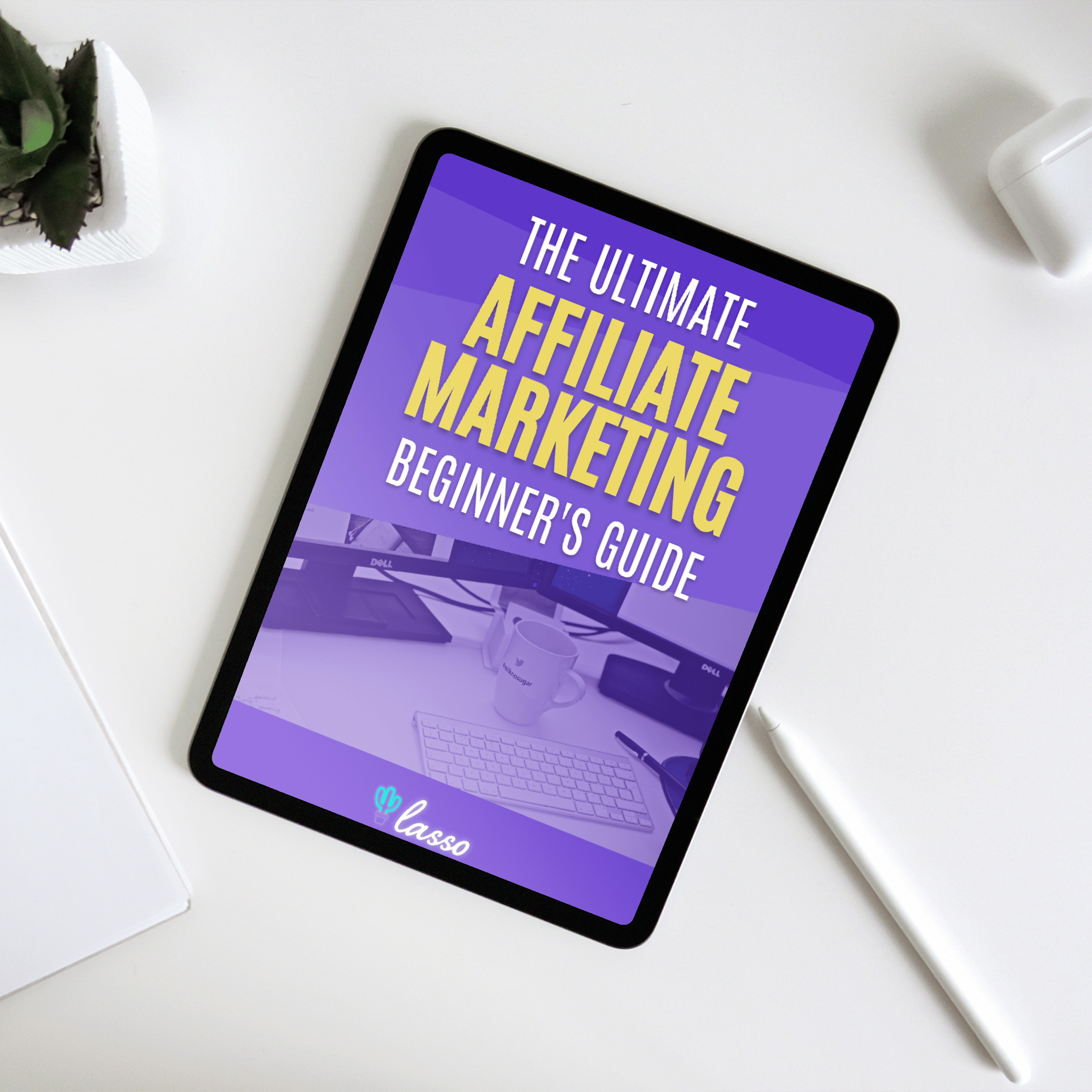 Get Your FREE 30-Page Affiliate Marketing Beginners Guide And Grow Your Site Today
What is Affiliate Marketing?
Affiliate marketing is the process of generating income by referring sales or leads to another company's products or services. It involves things like creating content like product reviews and product comparisons that help a customer make a buying decision.
We highly recommend you check out our searchable database of the best affiliate programs, broken down by niche.