Any pursuit carries its share of pitfalls, and earning money online is no different. This post identifies common affiliate marketing mistakes we see frequently (and what to do instead).
Many think they'll become successful bloggers making money in a short time. While there are those doing it, it doesn't happen overnight. It's a long slog. 
Avoid these missteps, earn more income, get more traffic, and speed up your success.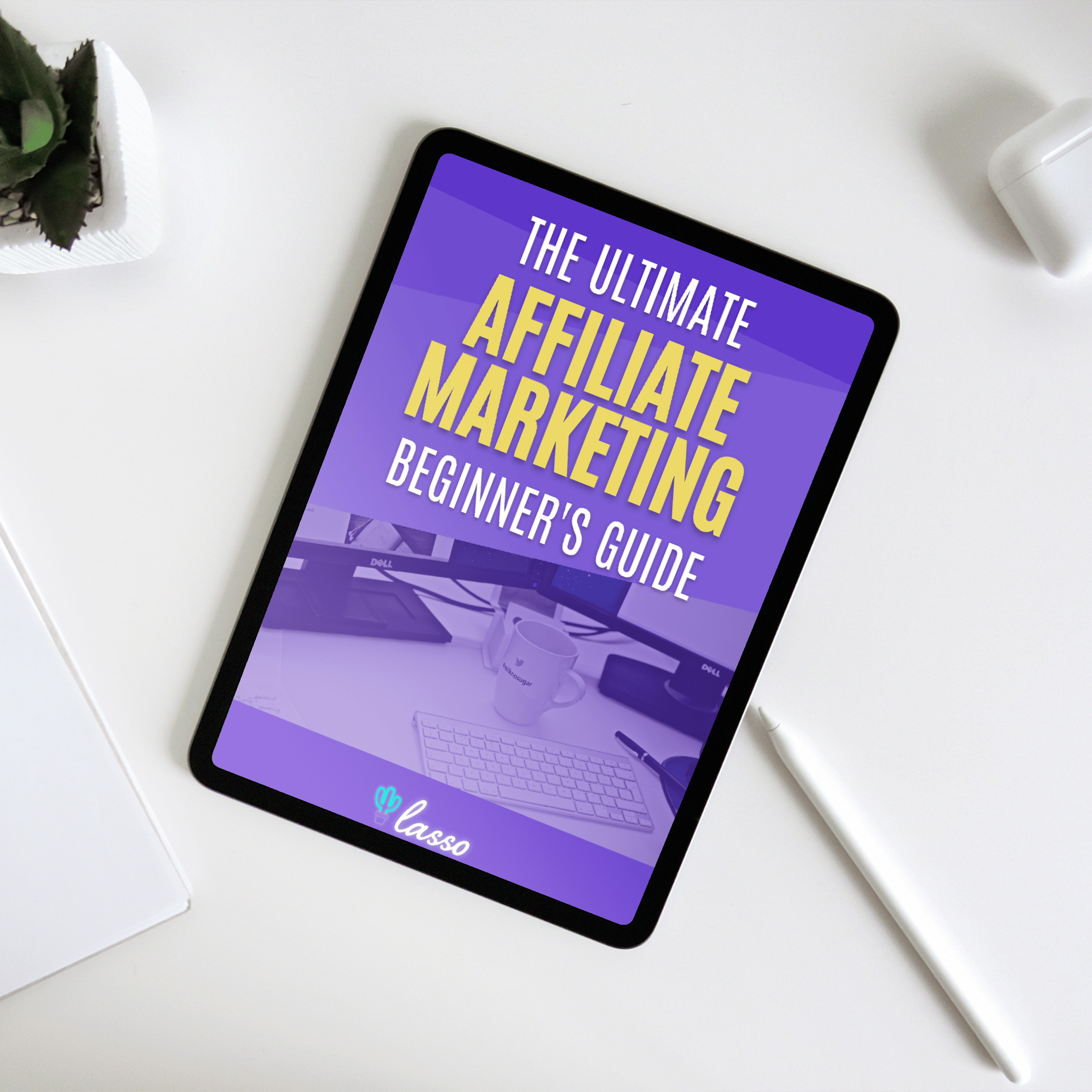 Get Your FREE 30-Page Affiliate Marketing Beginners Guide And Grow Your Site Today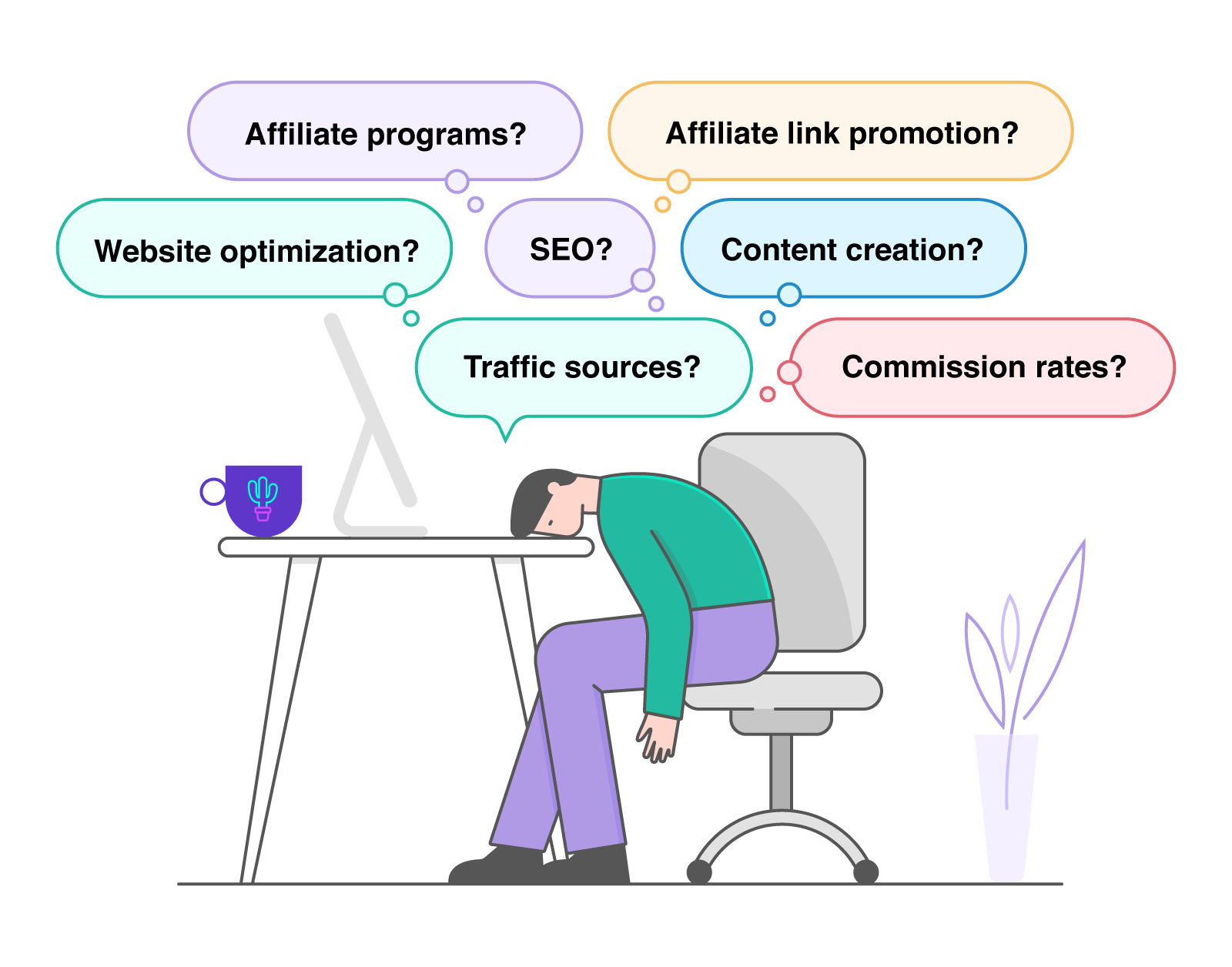 Table of Contents
9 Costly Affiliate Marketing Mistakes to Avoid
9 Affiliate Marketing Mistakes You Should Avoid at All Costs
We've learned a lot over the years about what works with affiliate marketing (and what doesn't).
The nine examples below are the most common mistakes beginners always make. Avoid them for the best results.
1. Not Managing Affiliate Programs and Links In One Place
Managing affiliates is a colossal undertaking, especially when you have a large site with many products and vendors.
In addition, coordinating between affiliate links and merchants becomes impossible to track.
Affiliate Link Management
An enormous endeavor is managing affiliate links. Merchants switch affiliate networks, change marketing materials, and update their products continuously.
Doing this manually whenever you get new links is a timesuck. It's impossible to account for everyone, and if you have nothing alerting you to broken links, you have no idea what to fix (that's lost affiliate sales).
A tool like Lasso lets you manage all your links at scale (and in a single place). When you log into your dashboard, you'll see:
Broken links
Out-of-stock products (for select merchants)
Monetization opportunities based on domains you already link to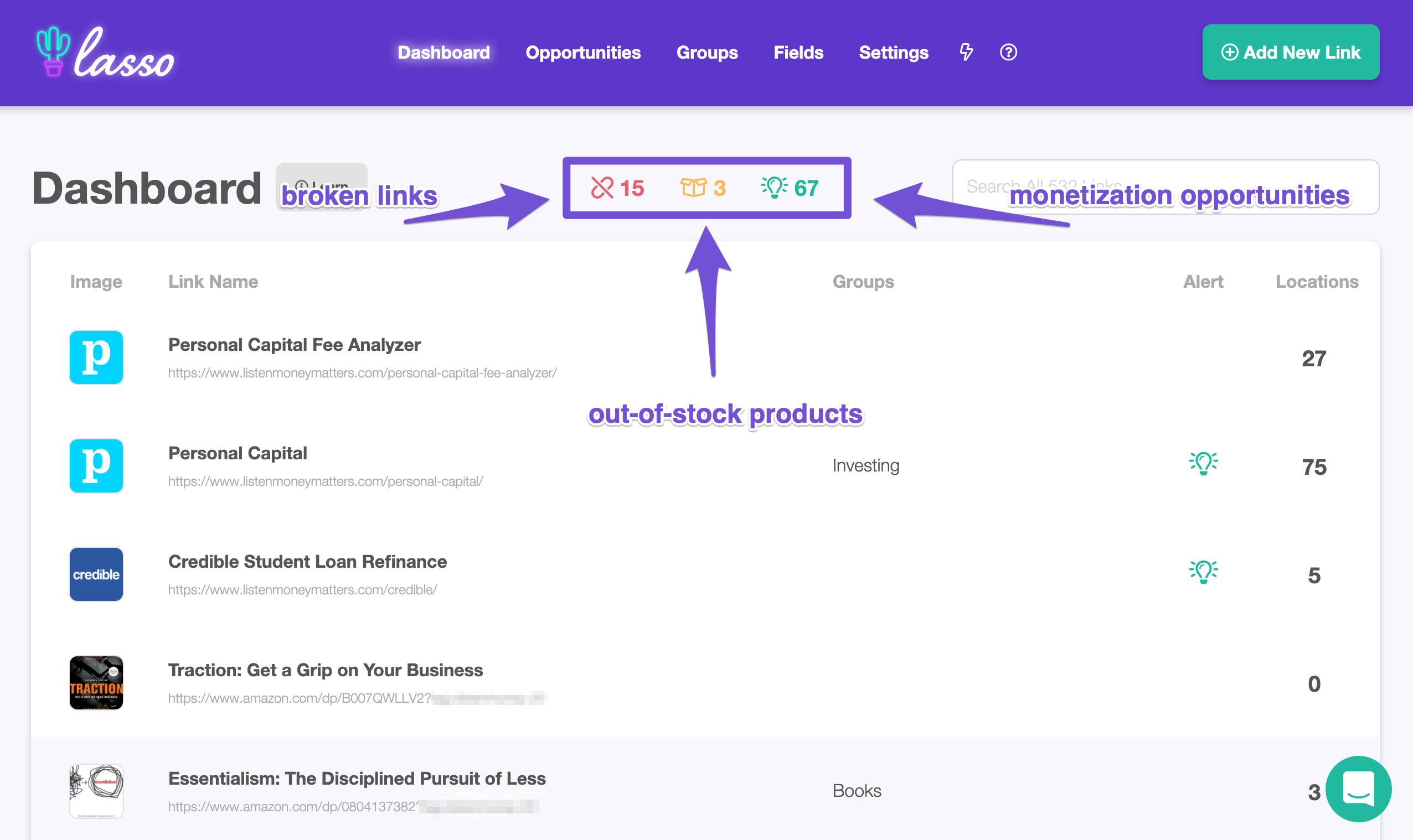 Not Cloaking Your Links
Making your links "pretty" is known as link cloaking. Of course, you know how unattractive they are if you've seen an affiliate link.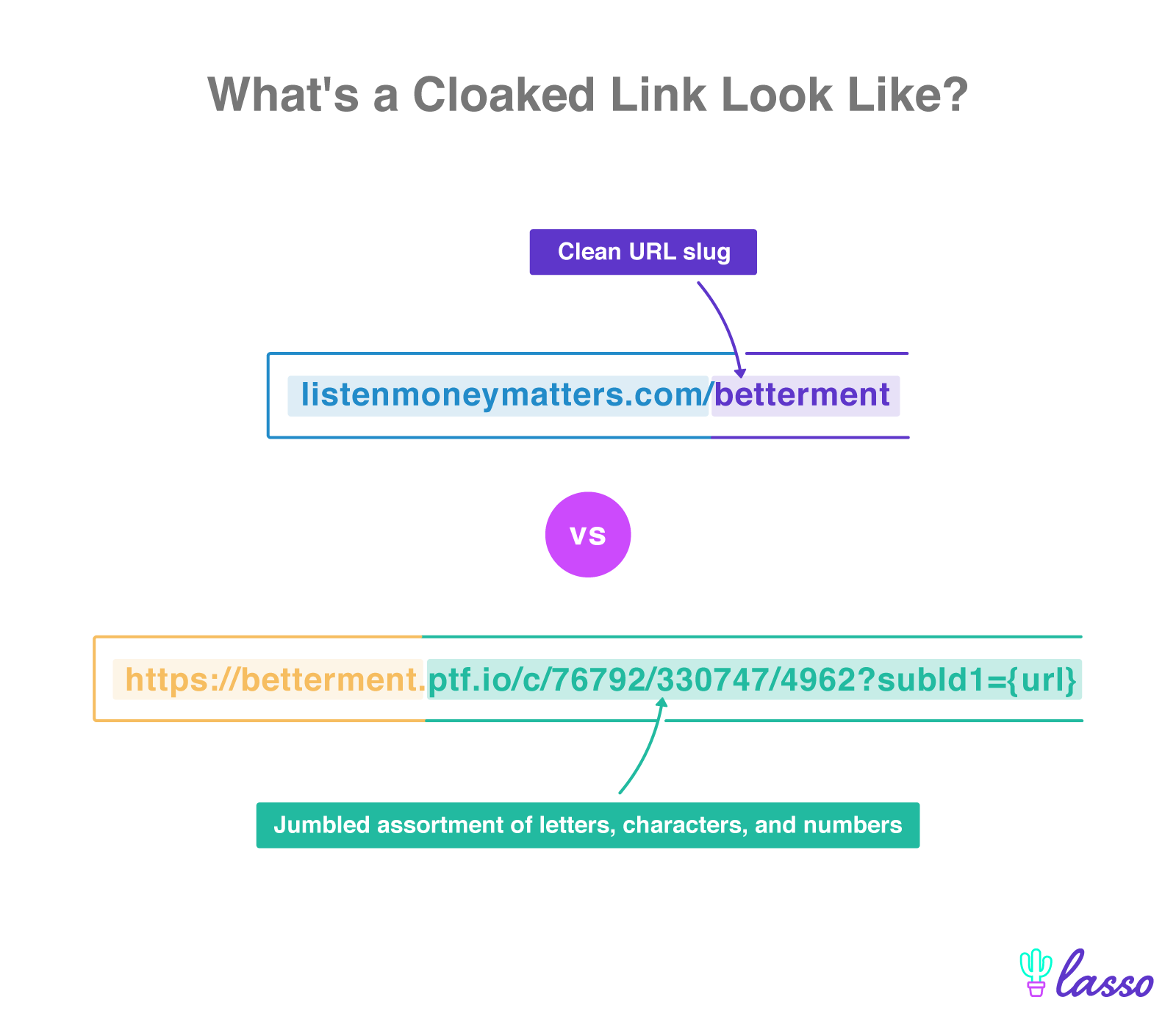 That second example in the above illustration is a real mess. As an alternative, link cloaking makes your URLs:
Shareable
Easy to remember
Easy to categorize
It'll replace the jumbled assortment of letters, numbers, and characters with the merchant's name. So, for example, when inside our Link Details page for WP Engine, Lasso automatically cloaks the link like this: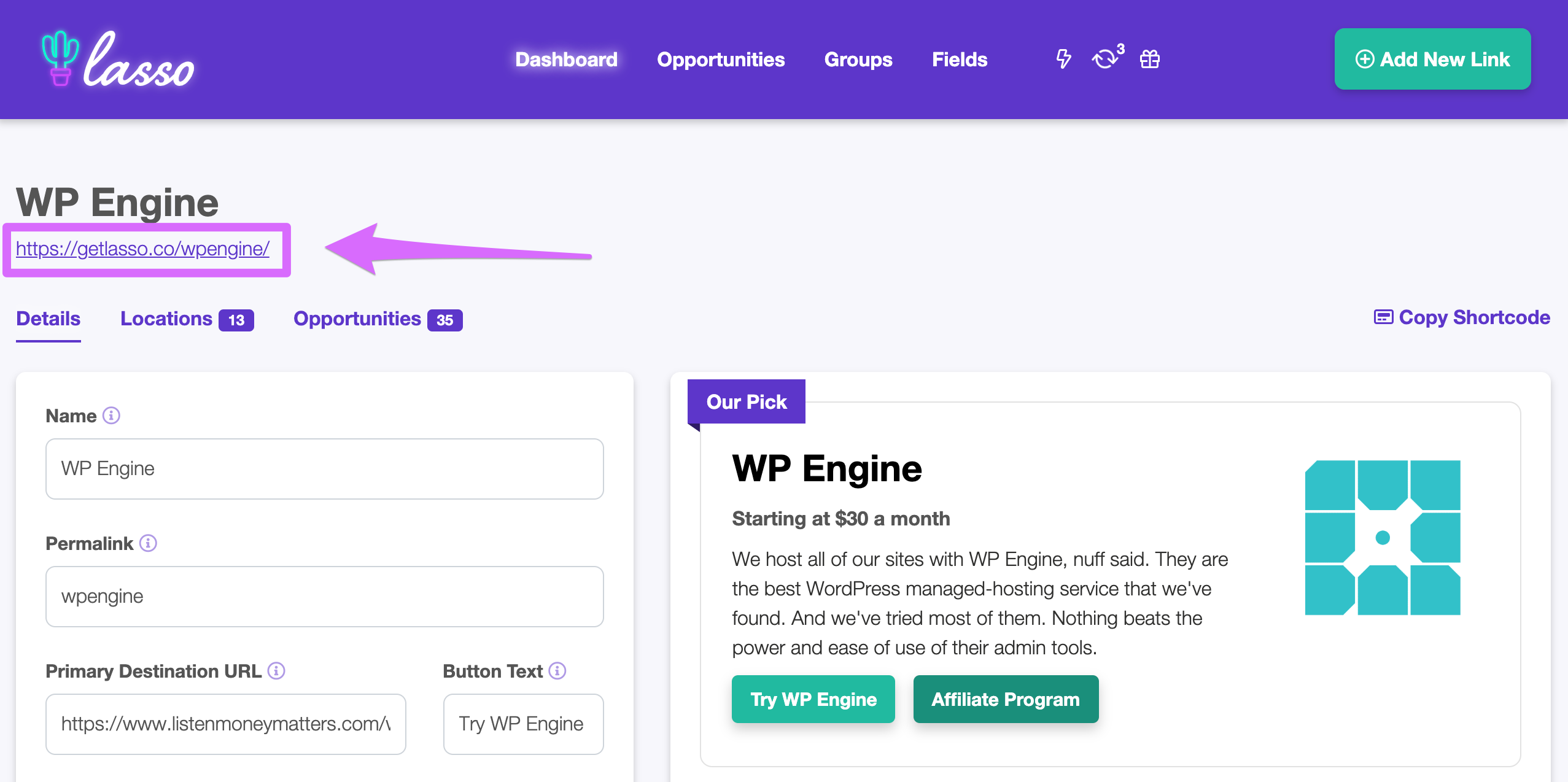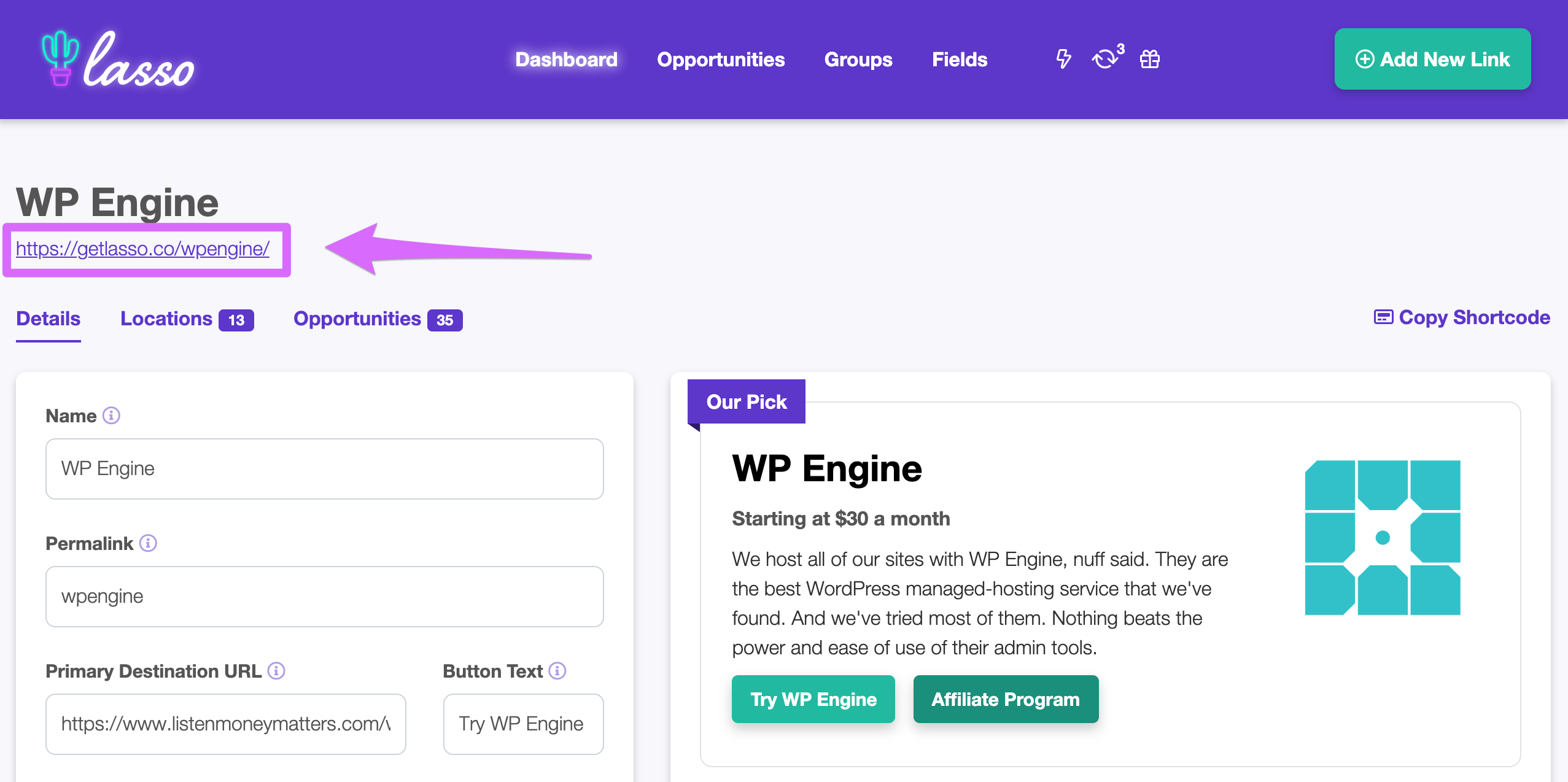 This is an excellent habit to form with every link you get if you're a new affiliate marketer. When using Lasso, it'll do this for you automatically whenever adding a new affiliate link.
And if you ever want to uncloak it, you can toggle it off, as seen in the below GIF. 👇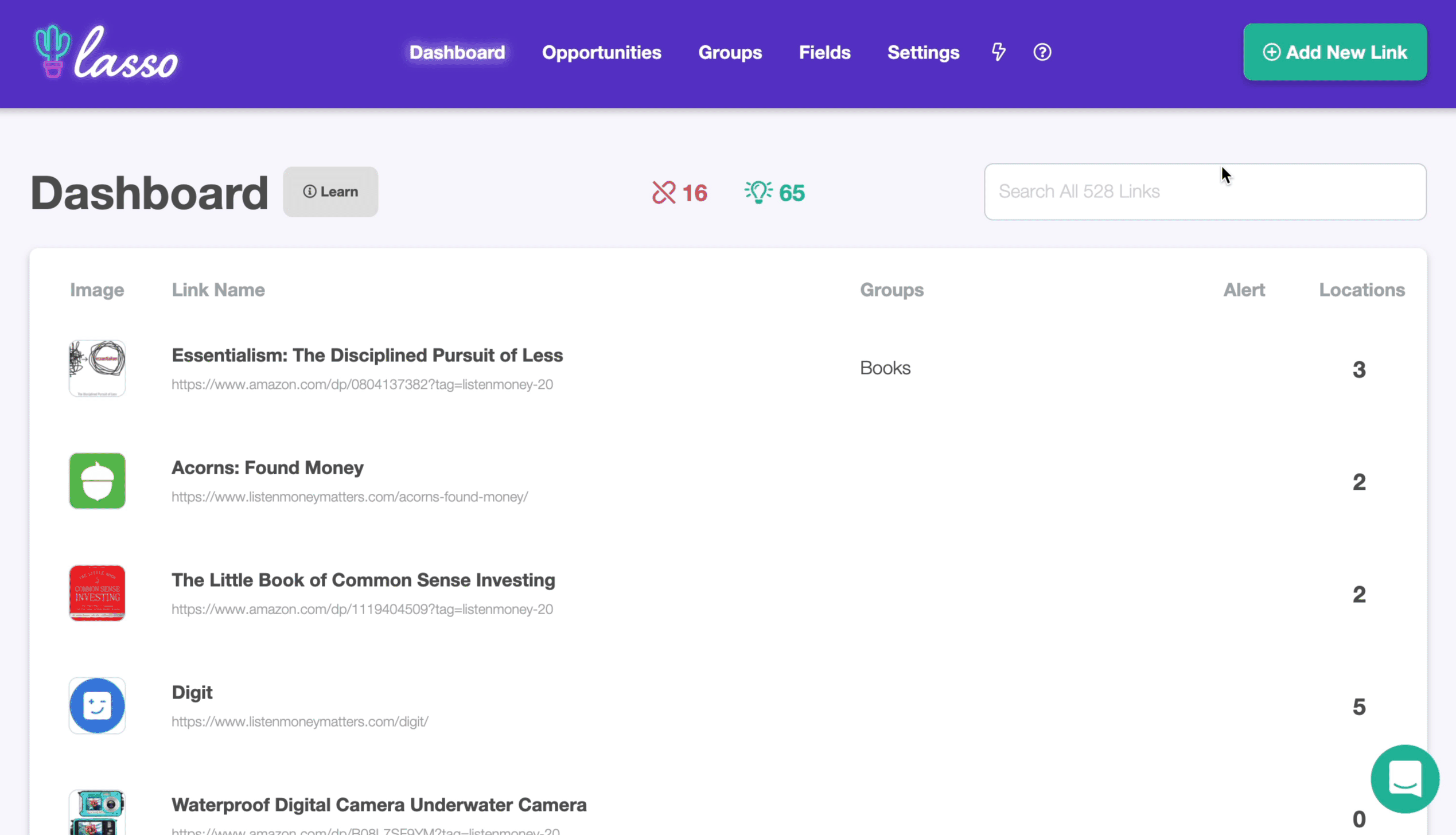 Sidenote: By default, Lasso will not cloak Amazon affiliate links to stay compliant with their TOS (so you won't get banned from their program).
Further Reading:
Affiliate Program Management
You can use tools to manage your data in several ways. For example, dividing your accounts by:
Product
Account KPIs
Account manager
You can also use segmentation to monitor different websites or marketing channels. Keeping eyes on metrics like these ensures you stay on track, optimize your campaign's performance, and prevent you from leaving money on the table.
Tip: Use a password management tool like 1Pass that securely stores your passwords.
It beats having to memorize a million logins to a million affiliate platforms.
2. Promoting the Wrong Products
The only reason for choosing a product is because your audience will benefit. That's the most critical metric.
Because there are infinite products to choose from, applying constraints is crucial; don't pick something only for the money.
For example, technology and gaming are perfect niches, and bloggers make substantial money creating content. But if it doesn't interest you, you'll likely find little success writing about it.
Another way this backfires is by picking something unrelated to your audience.
It may be an excellent product attached to a great program with a high-paying, recurring commission, but no one will click your link if they're visiting your site for dog supplies, and you've woven health & wellness products throughout your site.
Don't do this. That won't resonate with your readers, and it's likely they won't return the more you make this affiliate marketing mistake.
Further Reading:
3. Not Optimizing for SEO 
SEO is an essential piece of your online efforts.
When your posts and pages are properly optimized, it's easier for search engines to find you. A few things to focus on with every page you create:
Headlines (title tag)
Meta description
Lead paragraph
Your first H2
Conclusion
Your headlines should include the keyword phrase (when it makes sense). Sometimes, specific terms might sound unnatural, so it's best to modify them for your reader where relevant.
You write for humans, not robots.
Think of your meta description as a continuation of your headline. Include your keyword here too, and any related keywords if you can. Provide a brief description of what your post is about.
Our meta descriptions also appear beneath our blog post headline, so it's a good reminder to approach it that way when writing yours.
Here's one example from our blog.👇

Google won't always pull the meta description you wrote, but it's a standard industry practice and widely accepted as something to include with every post.
A good rule of thumb is 160 characters or less (spaces included) for your meta description. Use power words and modifiers to attract clicks.
Use your keyword phrase in the intro and first H2 of your post.
Use Keyword-Rich Anchor Text
When you link to another page, use the keyword of that page as your anchor text. It gives Google a clear idea of the pages you're linking to.
For example, if you're linking to a page about vanity URLs, try to use that exact keyword phrase (vanity URLs).
You can also use Lasso's Keywording Tool to find and monetize particular keywords across your site.
Linking to high-authority pages is an added way to boost your site's credibility with search engines. When you link to high-quality sites, it tells Google, "You can trust me to send people to the correct destination!"
And where possible, link to the primary source, not secondary sources. Be selective about your outbound links (external links) as it's your endorsement of that site.
Some tools to help you:
Yoast WordPress plugin for on-page SEO
Ahrefs for keyword research, analyzing backlinks, and site audits
Clearscope for spotting related keywords, word count, and content formats
4. Joining an Affiliate Program without an Audience
It takes an audience to drive sales, and your success relies on the number of people visiting your website.
If nobody is coming yet, perhaps think twice before signing up for an affiliate program. You'll need a modest amount of traffic before it's worth it.
Many getting started think buying a domain and signing up for a program go hand-in-hand, which isn't always so.
Like any online business, building a name for yourself takes time. So your website won't instantly flood with traffic in the beginning.
It requires more than buying a domain, writing a blog post, and hitting publish.
For example, if you're an Amazon Associate, if your affiliate link hasn't referred qualified sales after 180 days, Amazon withdraws your access to Associates Central, and you'll need to re-apply.
If you want to make a good impression with the affiliate manager, consider waiting until you're confident your website will drive the vendor enough business.
Perhaps an even better idea is to create content about the merchant you'd like to join before signing up. Then, position yourself as someone who stands to send that company traffic.
For example, if you wanted to join Chewy's affiliate program, creating content about pets would be a good idea before signing up. You may even get a special rate depending on how much business you send them.
As a Lasso affiliate and preferred partner, you gain access to a higher payout tier ($49 per conversion) when you're a customer.
Further Reading:
Joining Too Many Affiliate Programs
Concentrate on a few affiliate programs (and products) when first starting. Then, your efforts will be better spent; you'll produce higher quality content and have a sharper focus.
The more programs you sign up for doesn't mean you'll make more money. Start slowly, and expand over time. You can increase the number of programs as your affiliate marketing business grows.
Diversifying is nice, so you're not overly reliant on a single platform.
5. Not Optimizing for Website Performance & Page Speed
In his book, Building a StoryBrand, Donald Miller mentions when someone visits your website, their brain's burning calories processing your site's information.
A question is, "will it pass the grunt test?"
What this means is could a caveman look at your website and immediately grunt what you offer? Instead, provide the best user experience for your audience and avoid confusion.
Tip: Organize your website with straightforward navigation, so your visitors know exactly where to go and make your links clear with a clear call-to-action.
Please don't make them have to guess where to click your affiliate link. Instead, make your website responsive because your visitors use many devices when surfing the web; smartphones, tablets, desktops, and laptops.
A responsive website adjusts its screen size automatically, so your website displays correctly on any device.
Optimize your site for mobile. There are 3.5 billion smartphone users worldwide.
Consider the user experience and how they see your content. Then, monitor your website's performance and track all data to see what's working and what's not.
A/B test your buttons, landing pages, colors, and copy to optimize your site further and boost conversion rates.
Use Google Analytics and Search Console to determine your traffic sources, which search queries attract the most visitors, how long customers stay on your landing pages, and more.
Page Speed
Page speed is essential for many reasons; SEO, your users, and your bottom line. Using specially designed tools will help your page load quicker.
Slow loading pages result in your visitors leaving your site. To test your site's speed and look for improvements, you can use GTMetrix or Google Page Speed Insights.
Think page speed doesn't matter?
Google says when your page load time increases from one second to three seconds, your bounce rate rises 32%; from one second to five seconds, bounce rates increase by 90%.
You can use a combination of WordPress plugins to enhance your site's overall performance.
For example, Cloudflare, WP Rocket, and Imagify power Lasso. In addition, we use Cloudflare's CDN (Content Distribution Network) to speed up content deliverability to our site with the added benefits of reduced bandwidth and increased site security.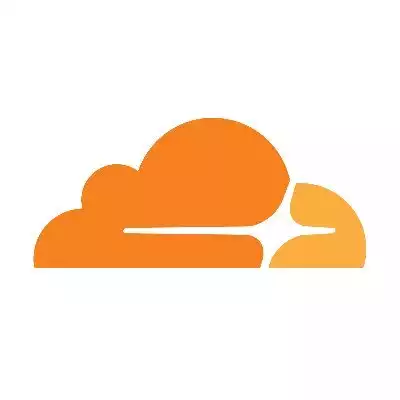 Cloudflare
If you want serious speed that just works, this is what you've been looking for. Their performance and bang-for-your-buck are unparalleled. They also deliver a ton of value on their free tier.
Speed Up My Site
We don't earn anything recommending Cloudflare. That's how great we think it is.
Imagify uses image compression to automatically reformat your images with enhanced algorithms to reduce weight.
Further Reading:
6. Choosing Profits Over Your Audience's Needs
Pat Flynn refers to this as having an income-first approach versus a serving-first one. Your audience's needs are what matter most.
Understand why they're on your page in the first place. For example, is your website distracting because of popups, banners, and footer ads?
Are your users prompted to add an item to their cart every time they click a product link in your e-commerce store?
Trying to squeeze money from every inch of your digital real estate will prove frustrating and tire your visitors. This is one of the WORST affiliate marketing mistakes you can make.
Stop thinking about making a million dollars and start thinking about serving one million people.
Promote your content to match search intent, understand your audience, and create things to wow your visitors.
That's what wins readers and establishes you as an authority. Making money becomes a minor formality at that point.
7. Focusing on a Single Traffic Source
Relying on Google organic traffic because you've optimized your site for search engine optimization is great, but there are other things you can do:
Run ads
Podcasting
Email marketing
Post YouTube videos
Experiment with social media
Commenting in niche-specific blogs or Facebook groups
Leveraging another platform is a great way to boost your marketing efforts. For example, I'll repurpose content on Linkedin or promote new posts as one form of outreach.
Tip: You can also check your site's backlink profile to see who's linked to you and reach out to them to build deeper relationships.
Or see your competitor's site's backlinks and message them in search of potential opportunities.
Building your email list is another way to gain new subscribers and increase conversion rates. It's also an excellent way to boost website traffic and engage your audience.
You can keep your readers updated with what's new on your site.
Further Reading:
8. Sacrificing Quality for Quantity
It's better to publish one piece of high-quality content than ten of something low-quality.
But unfortunately, I see many affiliate marketers mistake thinking that if they put out more content, it'll make them more money.
This is untrue. So, take your time, go slow, and get it right first. You want people visiting your site because they see you as a trusted source of high-caliber information.
Your content is the only reason visitors are there. And they're more likely to click on your affiliate products when it's exceptional.
Writing product reviews is an excellent way to boost affiliate revenue. People reading reviews are further along in the buyer's journey and more inclined to make a purchase.
Performing keyword research (more on that below), checking SERPs to understand intent, and reading the top-ranking posts are all ways to understand better what you should create.
A good content marketing strategy researches with its potential customers in mind.
For example, if you're targeting the keyword phrase "what is on-page SEO," you'll notice this piece from Search Engine Journal ranks at the top.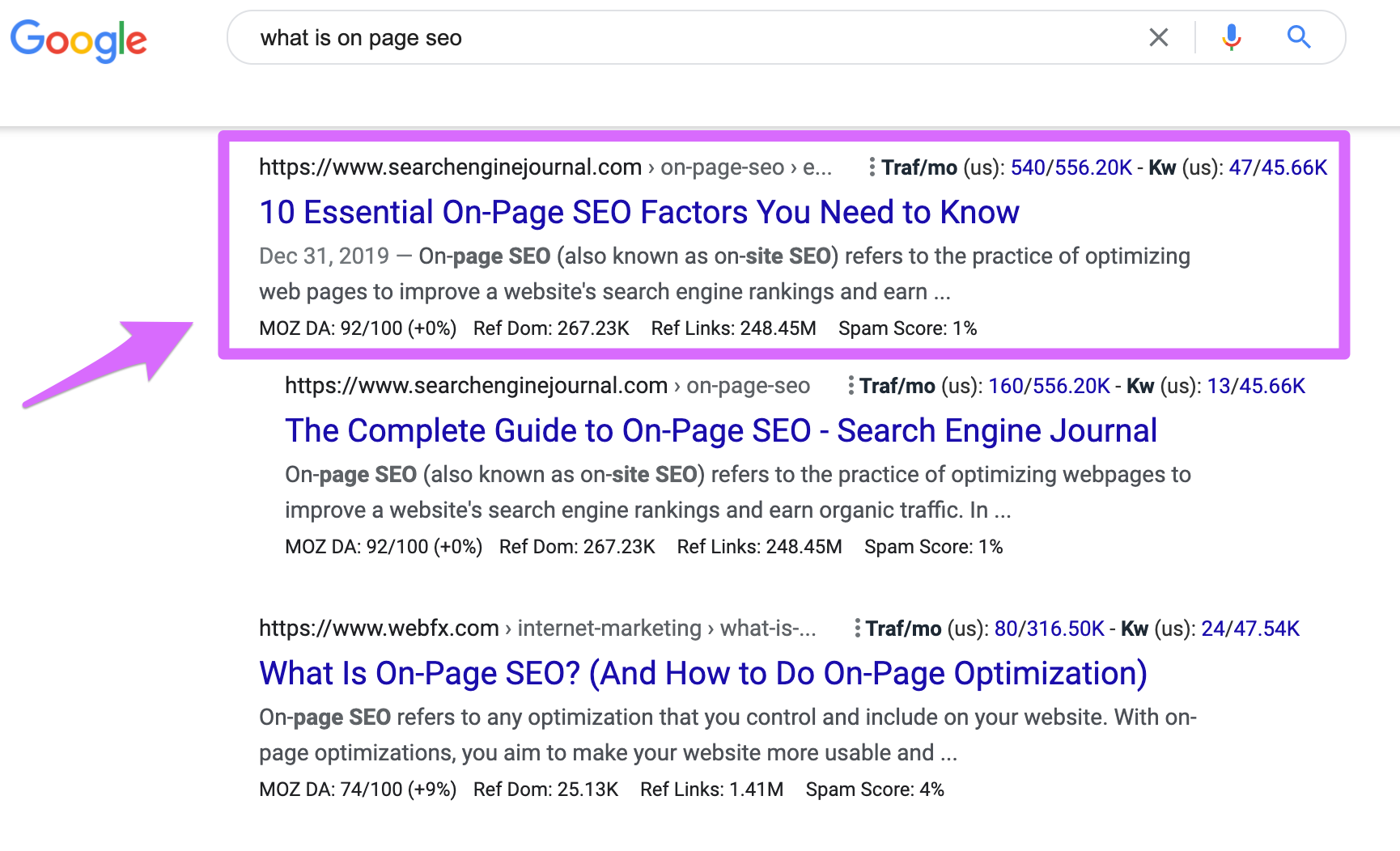 You could take its URL and run it through Ahrefs Site Explorer to see how many backlinks and referring domains it has to determine if outranking it is possible.

The strength of your website will determine whether you'll outrank your competitors.
For example, the above post has over one thousand backlinks and 573 referring domains – a super-competitive keyword.
Further Reading:
9. Relying Only On Affiliate Marketing Income
Remember what I said earlier about writing a post, hitting publish, and thinking everyone will come? Unfortunately, it doesn't work that way.
And if you haven't built an audience, the only way to get eyeballs on your content is through ad placement and promotions.
Sidenote: This approach may let you earn some short-term money, but the superior, long-term payout is when you take the time to grow your audience, cultivate a community, and build trust.
You're positioned better when you become the source for your audience. When you build a unique, branded online business, you can generate multiple revenue streams. You can make money from:
Ads
Services
Sponsorships
Digital products
Physical products
Consider the above in addition to affiliate marketing income. Want to learn more about how to monetize your website?
Is Affiliate Marketing Still Profitable?
Yes. Affiliate marketing continues to expand as a meaningful source of income for website owners. Consider these stats:
81% of brands rely on affiliate marketing programs (Web Tribunal)
The global affiliate marketing industry is worth more than $17 billion (Kinsta)
There's a 200% search interest increase for "affiliate marketing" (Google Trends)
Global affiliate marketing spending is increasing at a 27% compound annual growth rate (CAGR). There are still many online shoppers, which means no shortage of affiliate offers for bloggers to promote.
Further Reading:
These Affiliate Marketing Mistakes Are Why Most Fail
Affiliate marketing mistakes are common, and they happen to us all, but there's good news:
They're avoidable (and fixable)
To be a successful affiliate marketer, pay close attention to the fundamentals this post covers.
Mind your website's performance, use the right tools, build an audience, promote the right products, and consider multiple revenue streams. If you want to make money online, it'll take some hard work.
It won't happen all at once, but you'll get there with time. Would you like to learn how to build a profitable online business in three minutes per week? Join our newsletter.
Our creations in your inbox, weekly.
We've built multiple six-figure online businesses that our moms are proud of.
We'd like to help you do the same.