Whether you're already a blogger who wants to monetize your site, someone looking to create a source of passive income, or want to start an online business, affiliate marketing can be just the thing you're looking for. Of course, many people know that you can make money from affiliate commissions. But can affiliate marketing make you rich?
The industry now has specific government regulations, conferences, and conventions and is worth billions. In addition, there are dozens of affiliate programs, and more than 80% of brands use affiliate marketing as part of their internet marketing programs. They're also a great way to reach customers.
So, let's dive in!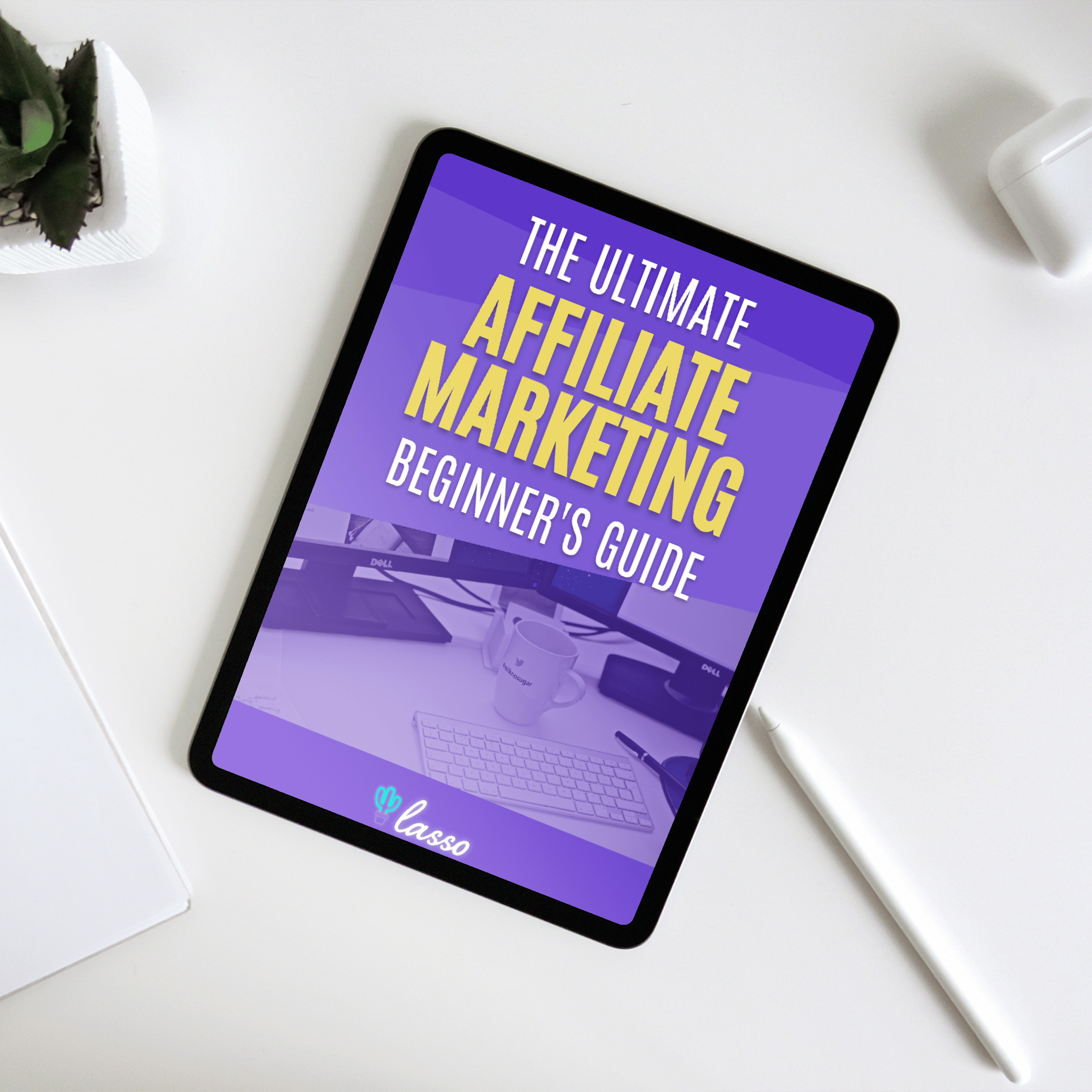 Get Your FREE 30-Page Affiliate Marketing Beginners Guide And Grow Your Site Today
Table of Contents
Yes, Affiliate Marketing Can Make You Rich (and Here's How)
What Is Affiliate Marketing?
Affiliate marketing makes you money by promoting other companies products or services on your website. You earn a commission when you send merchants qualifying leads, traffic, or sales through your affiliate link.
You can see the appeal for companies. They don't have to spend time or money marketing their products and services because the partners participating in their affiliate networks do that for them.
And this arrangement appeals to the affiliate because they can earn passive income by marketing products and services without creating an e-commerce webpage to sell them, fulfill orders, or deal with customer issues like returns and refunds.
How Affiliate Marketing Works
The affiliate (that's you) joins an affiliate program like Amazon Associates, ClickBank, ShareASale, or eBay Partner Network. It looks through the available products and services that they think would appeal to and be useful for its audience.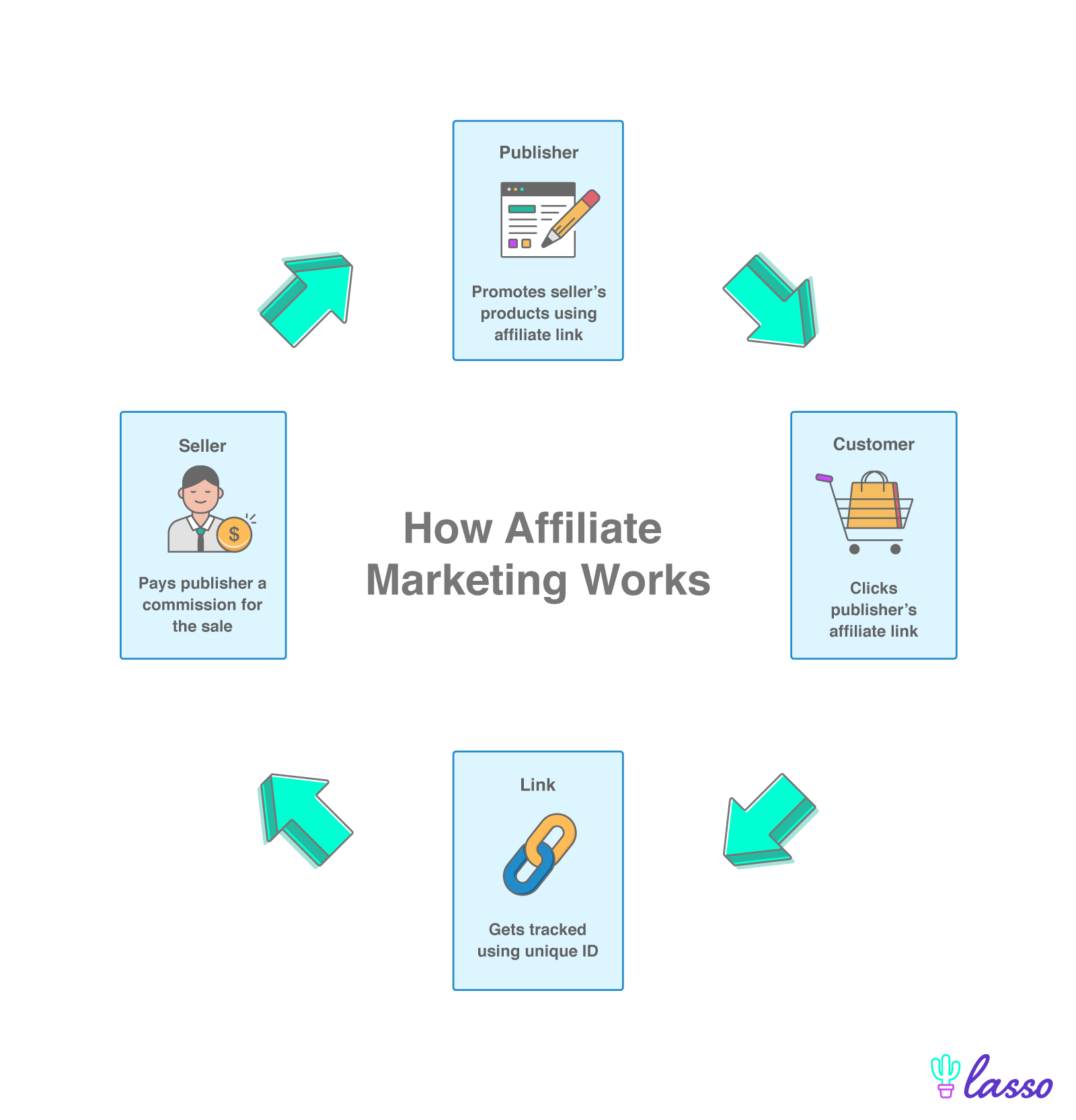 The affiliate then promotes the product or service by blogging about it, often in the form of a review sharing information on their social media platforms, or talking about it on their podcast.
Sometimes all three. When a reader or listener clicks on the affiliate link and makes a purchase, the affiliate earns a commission. The sales are tracked through affiliate IDs unique to the affiliate.
Can Affiliate Marketing Make You Rich?
Sounds pretty easy, right? There must be more to becoming a successful affiliate marketer than that.
You're right; while affiliate marketing is simple, it's not always easy to be successful at it, and it's not a get-rich-quick scheme.
Sidenote: Read our founder Andrew Fiebert's thread about his approach to building profitable niche sites.
I have built two niche sites that have generated over $2.6M million in *just* affiliate revenue since Jan 2018.

That's an avg of $51.4k/month for 4+ years. 🤯

I'm going to share what I've learned.

My first thread 🧵👇

— Andrew Fiebert (@andyfieb) June 6, 2022
But you can make money without spending a lot of time, and plenty of people do, including so-called super affiliates who make six figures and more.
There is a wide range of income for an affiliate marketing business:
Intermediate affiliates can earn from $300 up to $3,000 per day. High-level affiliates can earn $3,000 a day, and super affiliates can earn $10,000 a day and more.
Pros of Affiliate Marketing
If you're thinking of creating an affiliate business, these are some excellent reasons:
Low overhead: It's free to create a website on WordPress, you can use an inexpensive hosting service like Bluehost, and most affiliate programs are free to join
Hands-off: You don't have to create a product, provide a service, stock, ship anything, or do any customer service
Flexibility: As long as you have an internet connection, you can work from anywhere and anytime you want
Passive income: Affiliate marketing is an excellent form of passive income. Once you create the blog, social media post, or podcast episode promoting something, your work is done. As long as people continue to click through your links and make purchases, the content you create will continue to make money.
Cons of Affiliate Marketing
Just like any business, there are some downsides:
Success can be slow: While you can join most affiliate marketing programs without having a certain amount of traffic, traffic is what you need to make money. And it takes time and skill to drive it to your site.
Competition: There are thousands of sites doing it, maybe millions. And many affiliates market the same products, so the field is competitive. Depending on the topic (which will determine what things you promote), it may already be heavily saturated and complex for you to break into successfully
Unethical companies: Some companies operate dishonestly and will not credit you with a referral that is rightfully yours or fail to pay out your affiliate commissions. That's why it's essential to do your research before joining an affiliate program
No control: If a company whose product or service you promote somehow angers a customer that came from your site, fails to send the product, sends a faulty product, or provides poor customer service, for example, that customer may blame you for suggesting a "bad" product or company
Partial data: Your unique affiliate ID will show how many sales were made through your links. But you won't have any customer data, which is a lost opportunity as you could target customers for additional sales.
Further Reading:
What You Need to Become an Affiliate Marketer
The list is short. When we told you the bar to entry was low, we weren't kidding.
A Niche
There are two ways to approach a blog: to share a subject you're passionate about or strictly as a money-making endeavor.
If you choose the first route, you want to find a smaller niche within your broader topic. A more specific area will be less saturated, and you'll have less competition.
Try to choose a niche that has a decent amount of affiliate products and services relevant to it, so you have a path to monetizing your site.
If you're just in it for the money, you will want to pick a niche with relevant products that are necessary, relevant, and expensive. Photography is a good example; all of the accouterments are pretty pricey.
Items like the ones found in the above review website, CameraLabs, carry thousand-dollar price tags. So you need fewer conversions when promoting camera equipment than when promoting books.
A Website
Creating a website is easy; you choose a hosting provider, choose a name, and build your site on WordPress.
Further Reading:
How To Make Money With Affiliate Marketing
Okay, all of the above was the back story. Now we can move on to the main event, making money.
Choose the Best Affiliate Programs
You can run out and join every affiliate program under the sun, but it's not a good use of your time.
You have to manage your affiliates, and while Lasso simplifies the process, the more you have, the more you have to work.
You want to join affiliate programs that offer products and services relevant to your audience and have high commissions and conversions.
Further Reading:
Choose the Right Affiliate Products
The products and services you promote to your audience should be relevant to your topic and believe in yourself.
Additionally, they should be items that are helpful to your audience, are from reputable companies, and pay a good commission.
If you promote irrelevant products from shady companies to your audience, you might make some money initially, but it won't last. Your audience won't trust you or your recommendations.
Create High-Quality Content
I know it's easier said than done but creating useful, helpful, entertaining content that readers can find via SEO and promotion from yourself, your readers, and other content creators is the answer to making money with affiliate marketing.
Many resources help you with keyword research, content optimization, audience engagement, and promotion.
Rather than spending tons of time on things like choosing a clever name for your blog or finding the perfect WordPress theme, spend your time on these things instead.
Use the Best Tools
While affiliate marketing is considered a passive income source, work is still involved. And as with most jobs, there are affiliate marketing tools.
Affiliate management tools are not created equal. Some are good at one thing while Lasso helps with multiple aspects of it.
Here's an example of a product display box below👇
Best for Monetization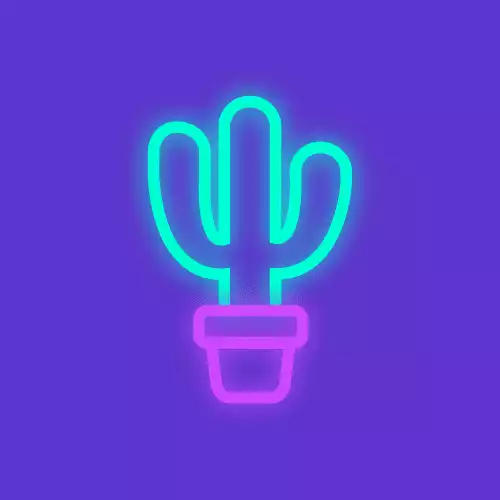 For more details on what Lasso can do for your website, head here.
Be Patient
You probably won't start making money with your affiliate links right away. It takes time to create good content and for readers to find you. But you can start making money quickly if you're good and consistent.
Some of you are familiar with Lasso's founders, Matt, and Andrew, from their work on the personal finance podcast and blog, Listen Money Matters.
Listen Money Matters makes $400,000 a year, and it took under five years to achieve.
In the big picture, five years is not very much time, whether we're talking about years of your life or years spent working on a business.
Affiliate Marketing Can Make You Rich
Affiliate marketing can make you rich; frankly, it's an easy path to getting rich when you compare it to becoming a doctor or lawyer, which means years spent in school, long hours, and possibly six figures in student loan debt.
You don't need a college education to become a blogger who makes affiliate income, and you can get started for the cost of creating a blog and hosting a few hundred dollars a year.
And even full-time bloggers don't spend all that much time working, according to Convertkit:
35% of professional bloggers spend more than 20 hours a week working on their blogs, and just 3% reported working more than 60 hours per week.
And remember, you can spend those hours working at any time from anywhere. If you're a late riser, you can sleep in and work into the wee hours. And you can do it sitting beside your pool or drinking out of a coconut on the beach. Doctors and lawyers can't do that.
You just need to find the best method that works for you. If you're curious, we've written on the 12 best ways you can promote your affiliate links to drive traffic and sales.
If you want to learn how to build a profitable niche site in three minutes per week, join our newsletter.
Our creations in your inbox, weekly.
We've built multiple six-figure online businesses that our moms are proud of.
We'd like to help you do the same.