For many bloggers, it started as a hobby. They were interested in a particular topic and wanted an outlet to discuss and share that interest.
If you're writing compelling content and people are finding your site, you might start thinking about taking your blog from a hobby to an online business.
You've spent months or possibly years giving your time away for free, now it's time to start getting paid for it.
Affiliate links are the way you can monetize your blog. And one of the best things about earning affiliate income is that it's passive.
Passive income generates money with little effort and isn't timebound. For example, the money you make from a rental property is passive income versus the active income earned at your 9 to 5.
You need to create a passive income stream because there are only so many hours in the day.
We have families, friends, hobbies, and obligations that take up part of our time; working around the clock is impossible.
Developing an affiliate marketing program can turn your blog into a passive income stream. Once you write the post and insert the links, your job is done.
However, those affiliate links can continue to put money in your pocket indefinitely. Let's find out what affiliate links are and how they earn you money.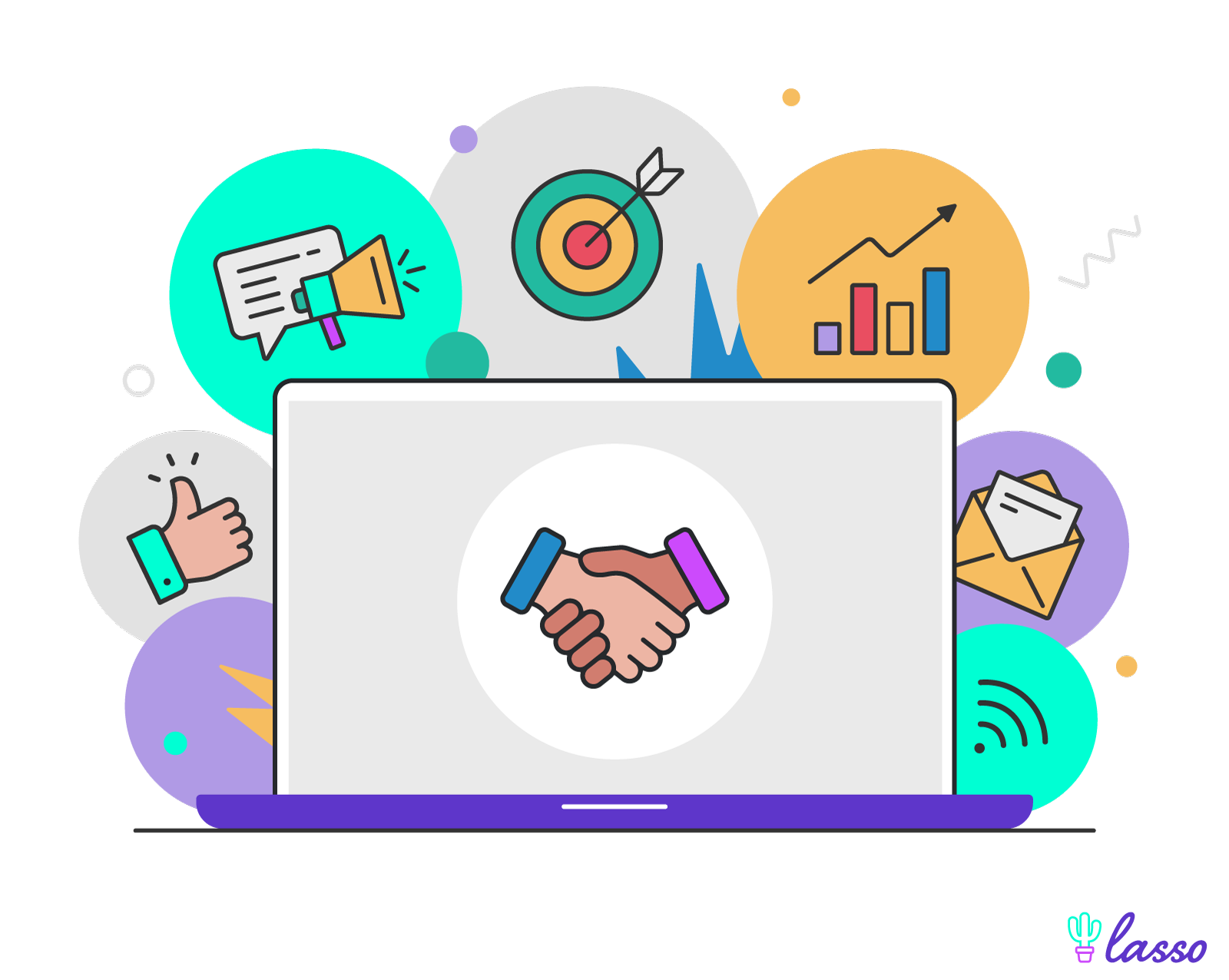 What are Affiliate Links?
Let's start by defining what an affiliate is.
An affiliate is a person licensed by a company to help market its products or services. They connect companies with potential new customers. In exchange for these marketing efforts, the affiliate earns money based on the company's criteria.
The company's merch and potentially new customers connect through affiliate links. These links feature a URL specific to its product or service.
It contains and records the affiliate's unique identity, which credits them for the traffic they send to the website owners' page.
The affiliate earns money if the person visiting the site through the link takes action. For example, making a purchase or signing up for a newsletter.
If you're a part of the Amazon Affiliate Program, and you have an affiliate link to something Amazon sells and someone buys it, you earn a commission.
How Do Affiliate Links Look?
Affiliate links look like any other URL or hyperlink. However, it contains additional information that can include the affiliate's identifying information, landing page ID, and customer tracking data.
Here are two examples. The first is what the regular URL looks like and the second is the identifying information in the link:
https://www.example.com/betterment/
https://betterment.evyy.net/c/76792/806890/2299?subId1=
Another example might be a rich display like what you can create with Lasso:
Our Favorite Robo-Advisor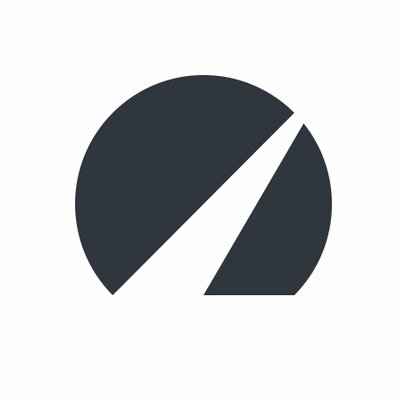 Betterment
A completely automated investing tool that's perfect for beginners and hands-off style investors. They use advanced strategies to earn you a higher investment return than you could on your own.
Start Investing
We earn a commission if you make a purchase, at no additional cost to you.
How Affiliate Links Work
The process of how affiliate links work seems complicated to beginners, but it's pretty straight forward, and they all work similarly:
You join the merchant's affiliate program and get an ID specific to your site and a particular URL to use when recommending the product or service.
You include the link in your content.
When a reader clicks the link, it takes them to the partnered site. It places a cookie identifying the affiliate on their computer. The content creator gets credit for any sale the reader makes through the link.
Once the reader completes the sale, the merchant checks for a cookie showing where the reader came from. If there's a cookie with an affiliate's ID, they get credit for the sale.
The seller sends a report to the affiliate showing the number of referrals (clicks) and sales generated.
The merchant pays out to the affiliate at the end of each payment period.
How Affiliate Links Make Money
You recommend physical affiliate products or services to your readers. For example, product reviews are a great way to do it. When your readers buy a product via clicking your affiliate link, you make money.
How much money? More than you might guess.
How Much Can You Make?
As it turns out, affiliate marketing is pretty lucrative. There is a lot of money to go around.
Statista reports that spending on affiliate marketing, just domestically, is expected to rise to $8.2 billion by 2022.
If you're a blogger, you're probably aware of Pat Flynn because he's one of the most successful examples of affiliate marketing, earning millions. Most bloggers aren't going to see that kind of money.
However, even beginners can earn a respectable amount of affiliate revenue.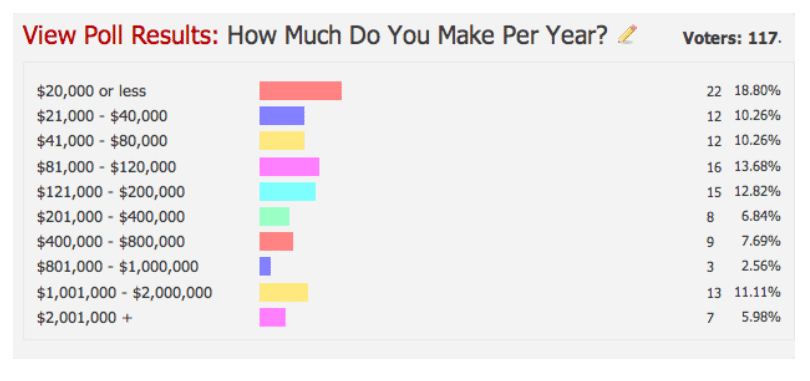 Some brand new to blogging lose money each month, paying out of pocket to keep the lights on, while others make more than $10,000 per day.
But even relative beginners can make as much as $300 daily, which comes out to a whopping $109,500 per year. That kind of money would allow most people to quit their day jobs and make affiliate sales their full-time career.
Payment Structure
Not all affiliate marketing programs use the same payment structure; there are three different kinds.
Pay per click: The affiliate earns a flat rate for each person they redirect to the vendor's site.
Pay per lead: The affiliate earns money for each potential customer who visits the vendor's site and takes the necessary action like signing up for a newsletter or a free service trial
Paid per sale: This is the most common. The affiliate earns a commission via a percentage of each purchase a reader makes on the vendor's site
How Long Does it Take to Start Making Money?
Don't start salivating over those numbers and tell your boss to shove it just yet. You can start earning affiliate income on your blog or podcast in pretty short order.
But that doesn't mean you're making a profit. Like any business, there are costs involved in starting and running a blog or podcast.
How long does it take to break even, make a profit, and earn money consistently? From six months to a few years is kind of the ballpark.
But much of this is within your control.
Your time horizon for making consistent money depends on your content with SEO (Search Engine Optimization), your marketing efforts using social media, and your email list.
Your relationship with your audience also plays a part, and sometimes so does pure dumb luck.
Don't underestimate hard work when it comes to being a successful blogger, but sometimes, in some situations, a little luck goes a long way.
People think everyone who made it big (or even made it medium) was an overnight success. Untrue. It was a long night that lasted several years.
Becoming an Affiliate
There are two ways to join an affiliate program; through a company or an affiliate network.
In-House Affiliate Programs
The best known in-house affiliate program is Amazon Affiliate. Anyone can join the Amazon Associates program, and there's no fee to participate.
Amazon is one of the best affiliate programs because of the massive array of products and the sheer number of people who shop the site.
A vast majority of consumers (89%) are more likely to buy products from Amazon than other e-commerce sites. 
Affiliates use links on their site to advertise products sold on Amazon. When a reader clicks the link and makes a purchase, the affiliate earns a referral fee.
eBay also runs its affiliate program and accepts partners with established and relevant sites.
Affiliate Networks
Affiliate networks act as a middleman between bloggers (known as publishers), and companies (known as merchants), offering affiliate programs for their goods and services.
These networks provide publishers with access to several affiliate programs in one place.
Using one makes your life easier. Hustling for affiliates is one less thing you have to do when you're probably already wearing several hats.
The network can aggregate offers, give you access to a directory, and take care of the administrative requirements of being one, which is especially important if you have several affiliate partners.
Top Affiliate Networks
There are dozens of affiliate networks; here are some of the best.



How To Choose an Affiliate Network
Some beginner bloggers make the (understandable) mistake of signing up right and left with lots of affiliate networks, but that's a mistake. You don't want that kind of scattershot approach.
Instead, choose the best affiliate programs for your site. Here are some things to consider:
Who are the merchants? If your blog is about cooking, a network with a lot of child-centered merchants is irrelevant to your audience.
What is the minimum payout threshold? Many affiliate networks require that you earn at least $50 before you can cash out. If you're under that amount, you can't get paid.
What are the methods for payouts? It won't be an issue for most U.S. based blogs or podcasts. Americans can access the most common methods for payouts, which include PayPal, direct deposit, paper check, and Payoneer. If you're based outside the U.S., you can contact the affiliate manager of the network you want to join and see if they have provisions for your situation.
How to Use Affiliate Links
It's exciting to become an affiliate, but that doesn't mean you'll start making money automatically. And while making money might not have been the primary motivator for starting your blog or podcast, it's up there.
If you want to earn money with affiliate links, follow some best practices.
How Many Affiliate Links are Too Many?
You know how you get annoyed when podcasts or Youtube videos have an excessive amount of commercials? That can happen when people read blogs too.
Yes, text links are less obtrusive than commercials, but they still need to be used judiciously. Otherwise, it looks like a cash grab and can ruin the trust in your recommendations.
The Best Affiliate Link Placement
You should place affiliate links where the word naturally falls. It shouldn't appear forced either when the sentence it's in is being read or spoken aloud.
Reading each sentence you've put an affiliate link in is an excellent habit to build. It can help you determine if your placement fits or is clunky.
Here's a good example of an appropriate, informative, unobtrusive use of an affiliate link:
If you have credit card debt, your interest rate may be above 20%. You can easily refinance with Credible and get one as low as 4%.
Another way to use affiliate links and build trust with your readers is to create an indirect link. Link to a review you've created of a product or service.
Clean Links: Cloaked or Shortened URLs
When you're putting affiliate links on your social media pages, swag, or other printed media, you want them branded, easy to remember, and clean looking. You can use a vanity URL to achieve this.
Take a look at the links below.
The first is a "raw" link. It's long, clunky, and impossible to remember. And the most important thing to note is the name of the blog in the link. It's not there.
Look at the same link turned into a vanity URL. You see the name of the blog, the name of the company connected with it, and the page on Credible's website where it's taking you.
https://www.credible.com/personal-loan-prequalification?utm_source=LMM&utm_medium=referral&utm_campaign=personal
https://www.yourwebsite.com/credible-personal-loan/
Lasso offers a WordPress plugin that lets you add, manage, and display custom affiliate links from any program, including Amazon.
As part of that customization, you can choose which affiliate links to shorten (also called cloaking) because some programs, Amazon included, forbid the use of cloaked links.
Our Pick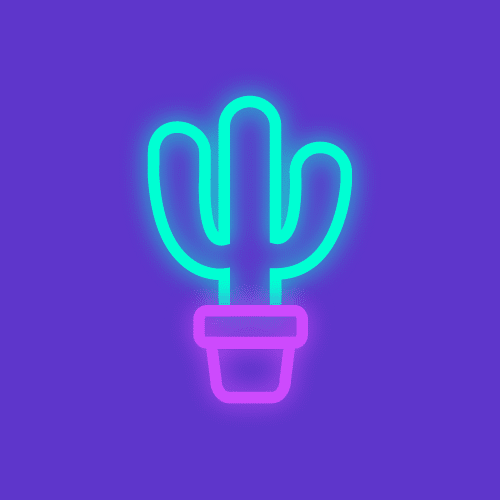 Avoid Pissing Off Google
Google will put your content on the naughty step for any number of reasons, and using affiliate links is one of them. Using the rel="nofollow" attribute on your affiliate links is a way to avoid potentially having your SEO efforts penalized.
By leaving the link visible to search engines and adding the nofollow attribute, Google and other search engines will ignore it for SEO purposes.
If you use WordPress like most bloggers, Lasso makes it easy to add the attribute to your affiliate links.
How to Disclose Affiliate Links
Readers have a legal right to know if you earn money based on sales or clicks. Using an affiliate link disclosure is required by the Federal Trade Commission (FTC).
In 2020, the FTC updated its affiliate disclosure policy and endorsement guidelines to be more relevant in this new age of social media influencers. Some of the most critical provisions involve affiliate marketing:
Affiliates must clearly and conspicuously disclose relationships with merchants, brands, or products on their sites
Disclosures must be placed close to the "triggering item" or recommendation
You must write the disclaimer in clear and understandable language
If you fail to disclose your affiliate relationships adequately, you could be reported and fined. Lasso's affiliate link display boxes let you customize all of your affiliate links, including a built-in disclosure.
It's a simple one-line statement at the top of an article that contains affiliate links with a link to a page at the end that thoroughly explains how the site makes money.
Some tips for crafting your disclosure statement:
KISS: Keep it simple silly. The language in your disclosure should be plain and easy to understand, don't use "industry terms" that the average reader might not understand. But because, for FTC purposes, not all payments come in the form of money, you might want to use a broad term like "compensation" that includes things like free products as well as money.
Don't Hide It: According to the FTC, your disclosure must be located in an obvious place where it can't be missed by your readers, ideally, before you present them with a buying decision. It's best to post your disclosure at the top of your articles. Don't be sneaky by burying it at the bottom of the page.
No Abbreviations: As part of the updated FTC guidelines, you can't use an abbreviated version of a hashtag as a disclosure in social media posts. Forbidden examples include #collab or #spons. Appropriate examples include #collaboration, #promotion, #ad, and #sponsored.
Don't use #affiliate even though it's the full word because not all readers may understand what the word means.
8 Copywriting Tips to Boost Affiliate Link Clickthrough Rates
Okay, the above points about how to use affiliate links are the nuts and bolts.
But the brass tacks is your writing. If it's not compelling, it won't matter.
I've been a writer for seven years; I can give you a few tips on creating great affiliate marketing content.
Be Genuine: Don't endorse products or services that you don't use or believe in. Don't go for the short term money and become an affiliate with every company possible because, in the long-term, it will cost you.
SEO: Work your affiliates into your SEO plans.
Keep it Punchy: I love reading reviews for things I'm considering buying, but I'm going to read several sources. Keep yours short and to the point.
Make it Relevant: If you have a sewing blog, your readers probably aren't interested in power tools. Choose affiliates that interest your readers.
Note the Benefits: Why are you recommending this product or service to your readers? You thinking it's fabulous isn't enough. You have to list and detail how the reader will benefit.
Solve a Problem: People buy things because they solve a problem. Your writing should explain how the product or service will help them.
Tell a Story: No, when you're reviewing or recommending a product or service, you aren't going to rival Hemingway, but you can still write in a way that tells a story for the reader.
Find the Flaw: Put yourself in the reader's position. What are the reasons you might not immediately pull out your credit card to buy what the post is selling? Address those misgivings.
Get Started with Affiliate Marketing Right Now
There are several reasons some creators are hesitant to monetize their blogs using affiliate links, but most of them are unfounded fears.
You're worried you'll offend readers? Nonsense! I'm happy when content creators whose blogs or podcasts I enjoy are making money.
I'm a fan; after all, I want them to do well so they can continue producing things to enjoy. I go out of my way to use affiliate links on sites I like. Your fans will feel the same.
You think your blog is too new or too small? Pshaw! There are plenty of vendors who are willing to work with up-and-coming blogs.
You think your blog is too niche? Plenty of companies make niche products! They want to work with you because, while you might reach fewer people, more of them will likely buy the product or service.
Whatever the reason you've not yet monetized your blog, get over it! The longer you wait, the more money you're leaving on the table. Get started now.
Our creations in your inbox, weekly.
We've built multiple six-figure online businesses that our moms are proud of.
We'd like to help you do the same.