Affiliate link tracking is the first step to understanding which products resonate with your readers: the ones that get more clicks signal greater interest and income opportunities. The more you optimize your site for this metric, the quicker you can transform it into a revenue-generating machine.
Bottom line: If you're not tracking links, you're losing money.
So let's unpack what it is, why it matters, and how you can measure performance from your existing links.
What Is Affiliate Link Tracking for Bloggers?
Affiliate link tracking is the process of monitoring an affiliate URL's performance across your site.
It involves spotting links that drive the most clicks, where those clicks originate from, and on which pages. Typically, you'll need software or a WordPress plugin specifically designed to do it.
Affiliate links are URLs with identifying attributes appended to them. They contain:
Landing page info
The merchant's details
Your unique affiliate ID
This data helps with conversion tracking so the company (or product) you're promoting can give you credit for the sale.
More sales for them = more commissions for you.
Tracking links aren't unique to affiliate marketing. You can monitor just about anything, traffic source, marketing campaign, link placement, etc.
For affiliate marketers, URLs start getting messy quickly, so cloaking affiliate links is a best practice (more on that later).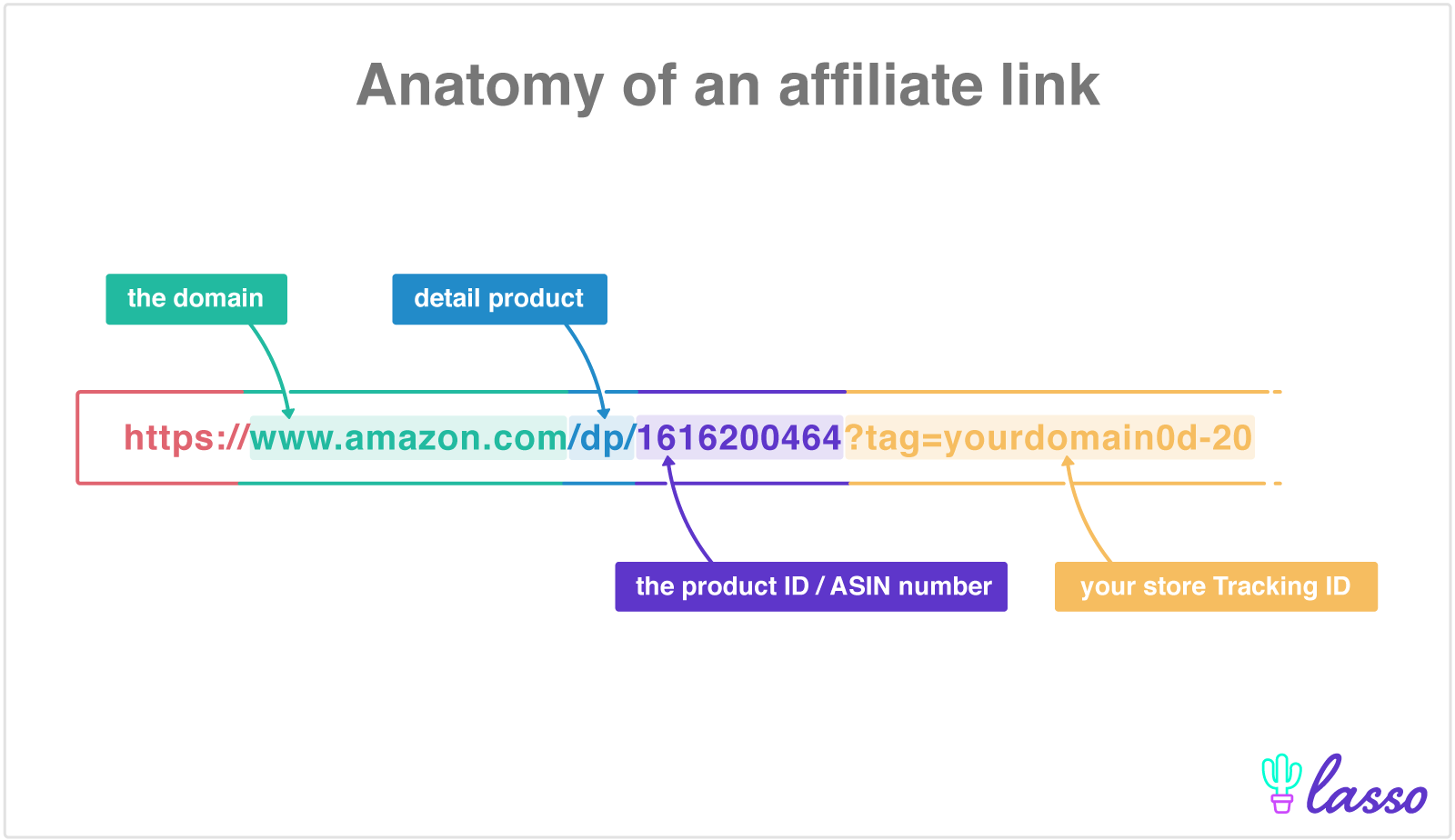 The above illustration represents one example from Amazon's affiliate program.
When you join a program (or affiliate network), you're given a tracking ID embedded into your referral URL. Then, when someone clicks your affiliate link, a cookie stores in your visitor's browser for a specified period; it's how long you have to earn affiliate commissions.
When the cookie expires, you lose the opportunity. Longer cookie durations = greater odds you'll get credit for the sale.
It also lets the vendor know where the buyer came from (i.e., you!).
Sidenote: Cookies aren't the only way you can monitor affiliate activity. Tracking tools such as pixels and postbacks (aka cookieless tracking) get used frequently depending on the platform.
And if you want to get even more detailed, you can use Sub IDs on the ends of your affiliate links.
These are tags attached to the end of affiliate URLs for tracking purposes. They enhance your data to get a clearer picture of what links convert best. Every affiliate network has its abbreviated version.
They're similar to UTM query strings that let you monitor all inbound traffic sources to your website.
With Sub IDs, you can track specific user attributes.
Further Reading:
Why You Should Track Affiliate Links On WordPress
So why track affiliate links? The short answer comes from Peter Drucker:
What gets measured gets managed.
The only way you'll improve at anything is if you monitor progress. Affiliate link tracking matters because it lets you discover which online activities generate the most:
Clicks
Visitors
Conversions
So, let's explore some metrics that should be on your radar.
See Your Broken Affiliate URLs
Broken affiliate links cost you money.
Imagine you have a listicle that gets 3,000 page views per month. And your top-performing affiliate link is in the "position one" spot.
Let's say that link gets clicked 30% of the time:
3,000 multiplied by 30% = 900 clicks.
Of those 900 clicks, 100 convert. Every conversion equals $100 to you.
100 conversions x $100 = $10,000.
Imagine your link is broken, and you didn't realize it for a month. You're out $10k.
Broken URLs are like holes in a leaky ship that require immediate attention. Otherwise, they'll sink your income.
It's one of the reasons we designed broken link notifications and functionalities into our tool, Lasso. When inside your affiliate dashboard, you can see every busted URL sitewide in real-time.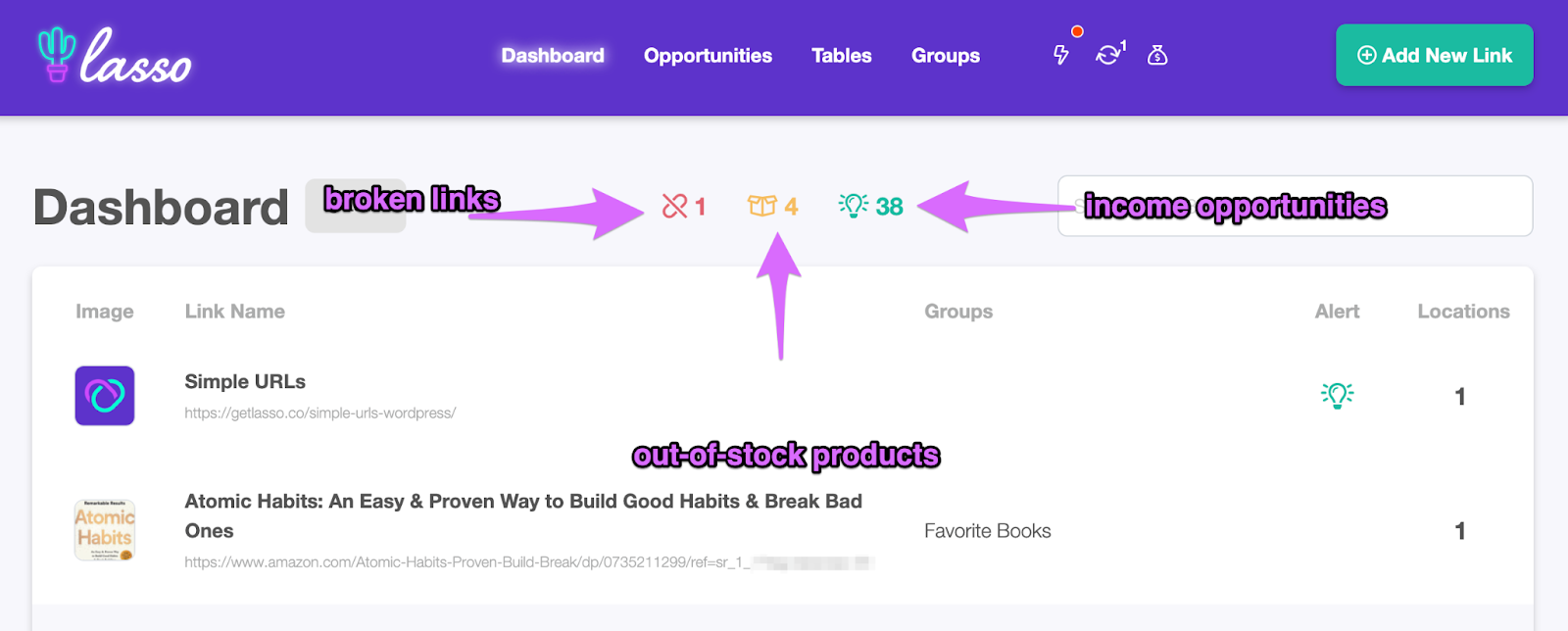 You'll also be able to locate Amazon links that are out-of-stock. This is a game-changer for optimizing your pages and an excellent starting point for managing links.
The above screenshot shows:
Out-of-stock products
Track Specific Affiliate Marketing Programs for Success
Once you sign up for a program, you can view your details in its dashboard. Typically it'll show you clicks, EPC, earnings, and conversions.
Now you have a benchmark to measure against future performance. You can compare against other affiliates and determine whether investing more time and effort with specific programs is worth it.
Some programs have excellent affiliate management, while others don't. In those instances, it's best to cut ties and move on.
Sidenote: Our affiliate program offers custom landing pages you can promote to your audience upon request. Get the details here.
It's why leveraging multiple programs is advantageous. This way, your eggs aren't all in one basket, and you can find higher payouts.
You can search for alternative affiliate programs from inside your dashboard when using Lasso. Head to Opportunities > Programs.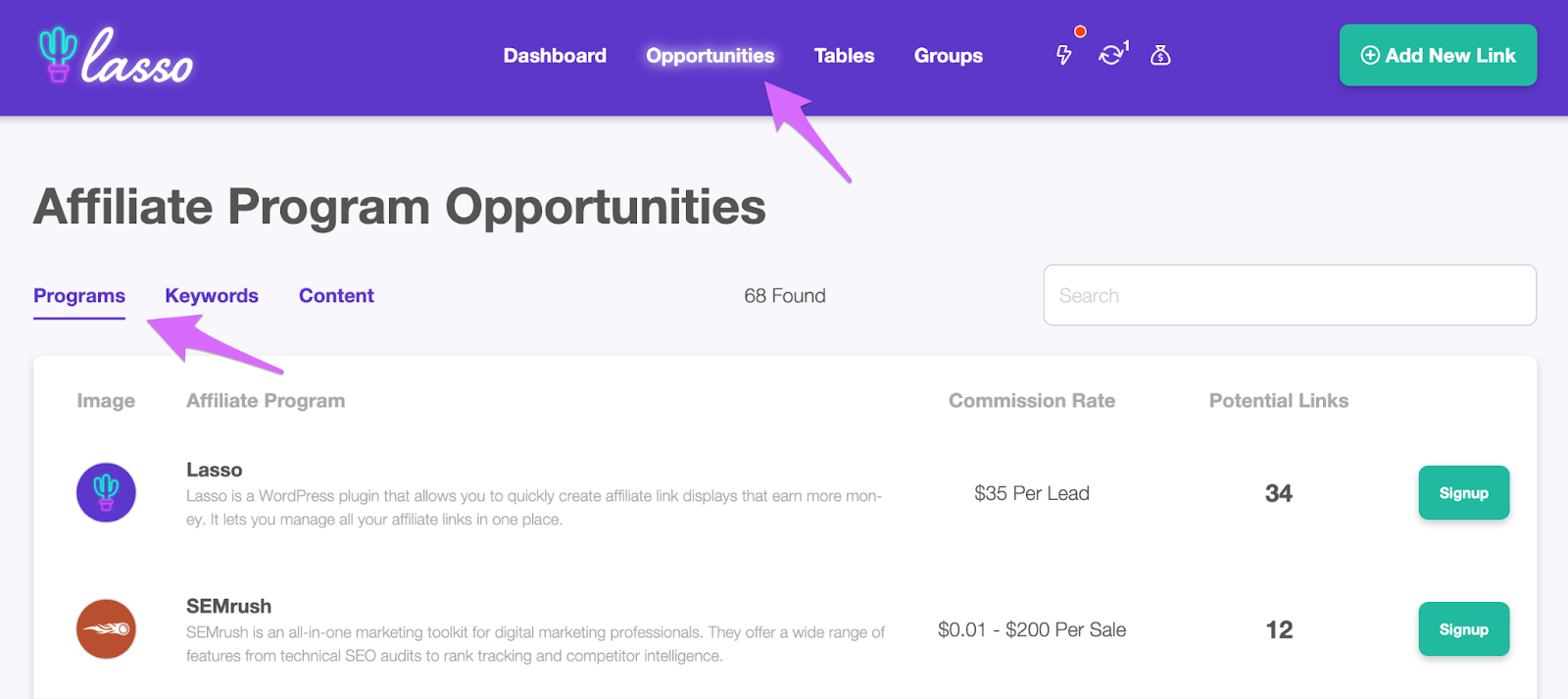 Our plugin suggests programs you can join based on your already linked domains. The above screenshot shows the following:
Affiliate program
Commission rate
Potential linking opportunities
Once you've found one you like, click the green "Signup" button (or head to our database with over 7,100 affiliate programs categorized by niche).
Content creation is time-consuming so knowing your efforts will be rewarded incentivizes you to continue. It also gives you an idea about what to create. In-depth tutorials and product reviews are two examples that convert at a higher rate.
Further Reading:
Spot Your Money-Making Links & High-Converting Pages
How do you know which of your pages convert best?
You'll see your profitable URLs and high-converting pages when you fetch this data.
For example, you can connect Lasso to Google Analytics (more on that below) and see two things:
Your site's top-performing pages by affiliate
Most clicked affiliate products across your site
Then compare your traffic with revenue earned per page. For example, if you notice a page with high traffic, but few affiliate link clicks, it may signal that:
Your offer is irrelevant or unpopular
Your offer isn't aligned with the page's content
Bottom line: You'll better understand your reader's user behavior and what makes them tick and click.
Further Reading:
How Does Google Analytics Track Affiliate Link Clicks?
Google Analytics (GA) isn't "official" affiliate tracking software like Everflow.io or LinkTrust, but you can see how your links perform via "Event Tracking."
To see it, head to Behavior > Events > Overview.

Pay attention to these metrics:
Event Category: The affiliate link name
Event Action: Tells you whether the click came from a text link, display primary button click, or secondary button click
Event Label: The actual URLs getting clicked
When using Lasso, it connects easily to Google Analytics (read how to do it in less than 2 minutes so you can start tracking clicks here).
Simply add your GA tracking ID to Lasso, and it'll start sending click data labeled as an "Event."
Et voilà! You're ready to track your affiliate links.
How to Track Affiliate Link Performance: 2 Methods
Here are two ways you can do this using either Lasso or our free plugin, Simple URLs, for spotting the best affiliates on your site.
Best Plugin For Affiliate Marketers
Lasso
Lasso is the best WordPress plugin for affiliate marketing. If you want to earn more affiliate income and grow your niche site, you need Lasso!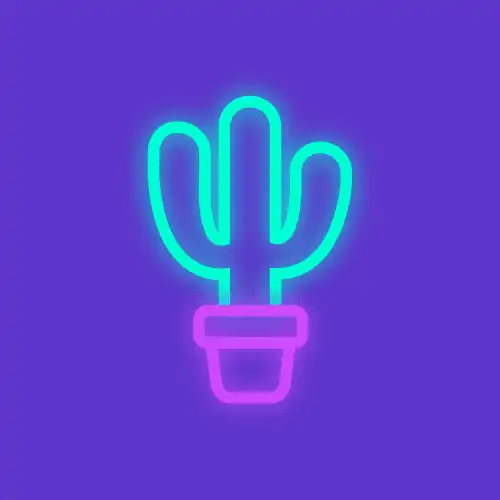 Measuring Link Performance with Lasso
When looking at your Events inside GA, examine these two metrics:
Pages: Shows you which affiliates convert best on a page-level
Top events: Displays your top-performing affiliate links across your site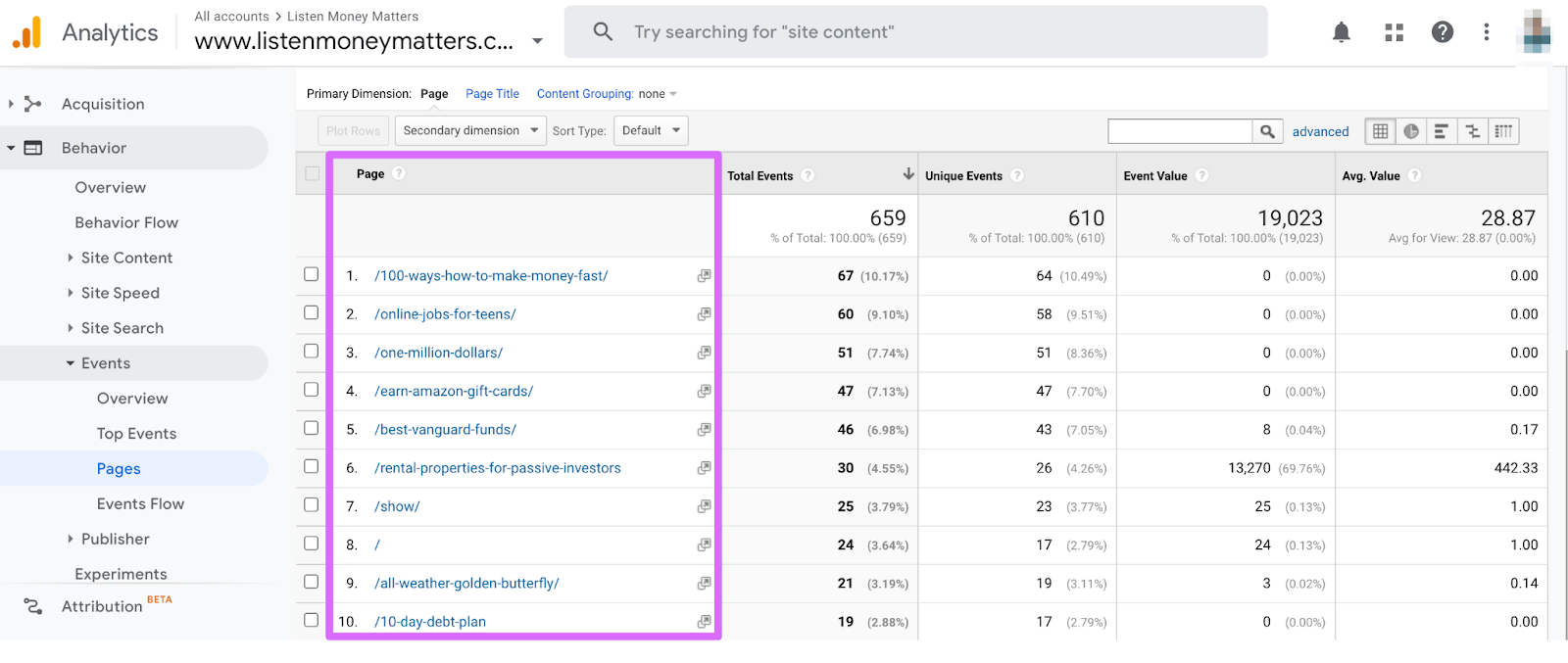 Reviewing our "Pages" data from above, you can see the articles with the most affiliate clicks.
For example, when clicking on our /one-million-dollars/ post, you'll see the affiliates on that page descending from most-clicked to least-clicked.

Examining the above screenshot, you see Fundrise, Personal Capital, and M1 Finance are in the top five.
Since this post is a listicle, if you didn't have any additional content about those three products, this presents you with an opportunity to create it because your readers are expressing an interest.
Just from looking at that data, you could create product reviews and step-by-step guides on using their platforms.
This page is pretty optimized already, but one minor tweak we could make is moving Personal Capital above Bloom (because Bloom gets fewer clicks than PC). Then monitor the switch for 30 days to see whether our Personal Capital commissions increased.
Sidenote: This post represents evergreen content and will never "expire" because people are always searching for ways to make more money. Creating evergreen content should be part of your digital marketing strategy because it brings recurring revenue and traffic year after year.
You could take this a step further by creating a goal in GA and assigning a monetary value to your affiliate link clicks.
For example, dividing the number of your site's total affiliate clicks by total commissions to get an average earnings-per-click (EPC).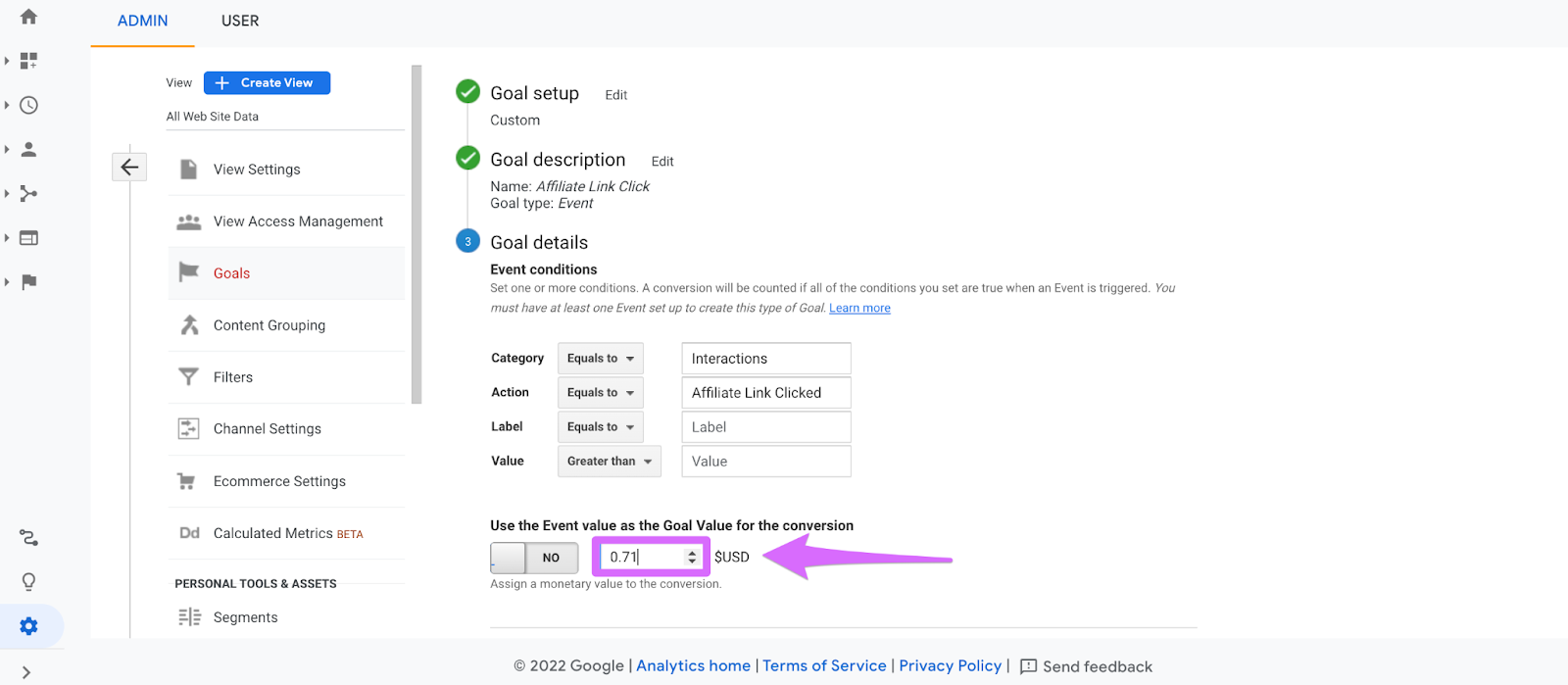 This lets you see a dollar amount behind every page. Lasso founder Matt Giovanisci breaks down his approach in this video.
Further Reading:
Tip: Another best practice is cloaking your links as an affiliate marketer. It makes them easier to distinguish, remember, and share. This makes tracking heaps easier.
When using Lasso, it cloaks your links automatically when you add a new link. (To uncloak it, simply toggle it off as in the below GIF).💥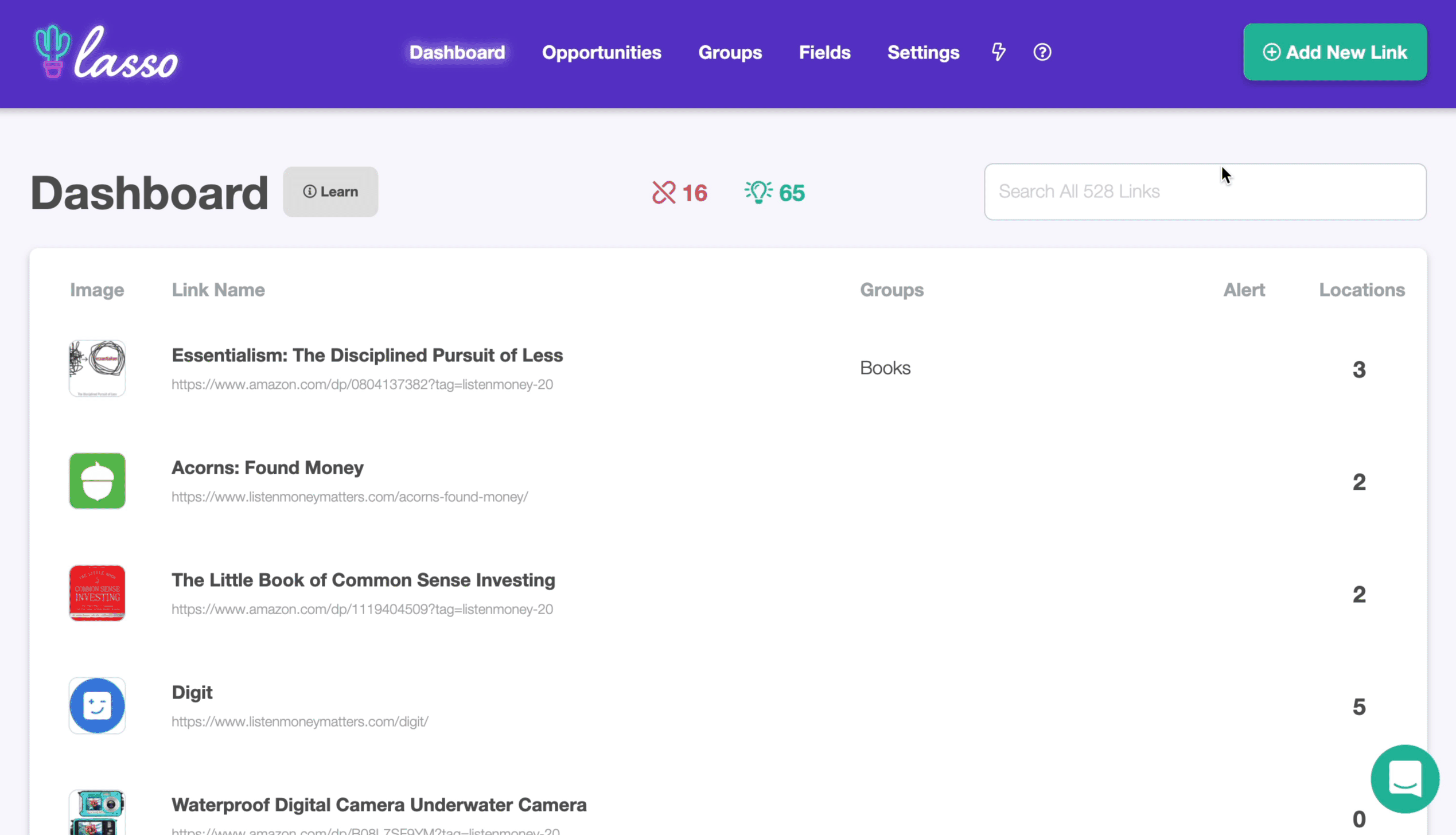 Imagine trying to track un-cloaked affiliate URLs that looked like this:
That's not nearly as SEO-friendly.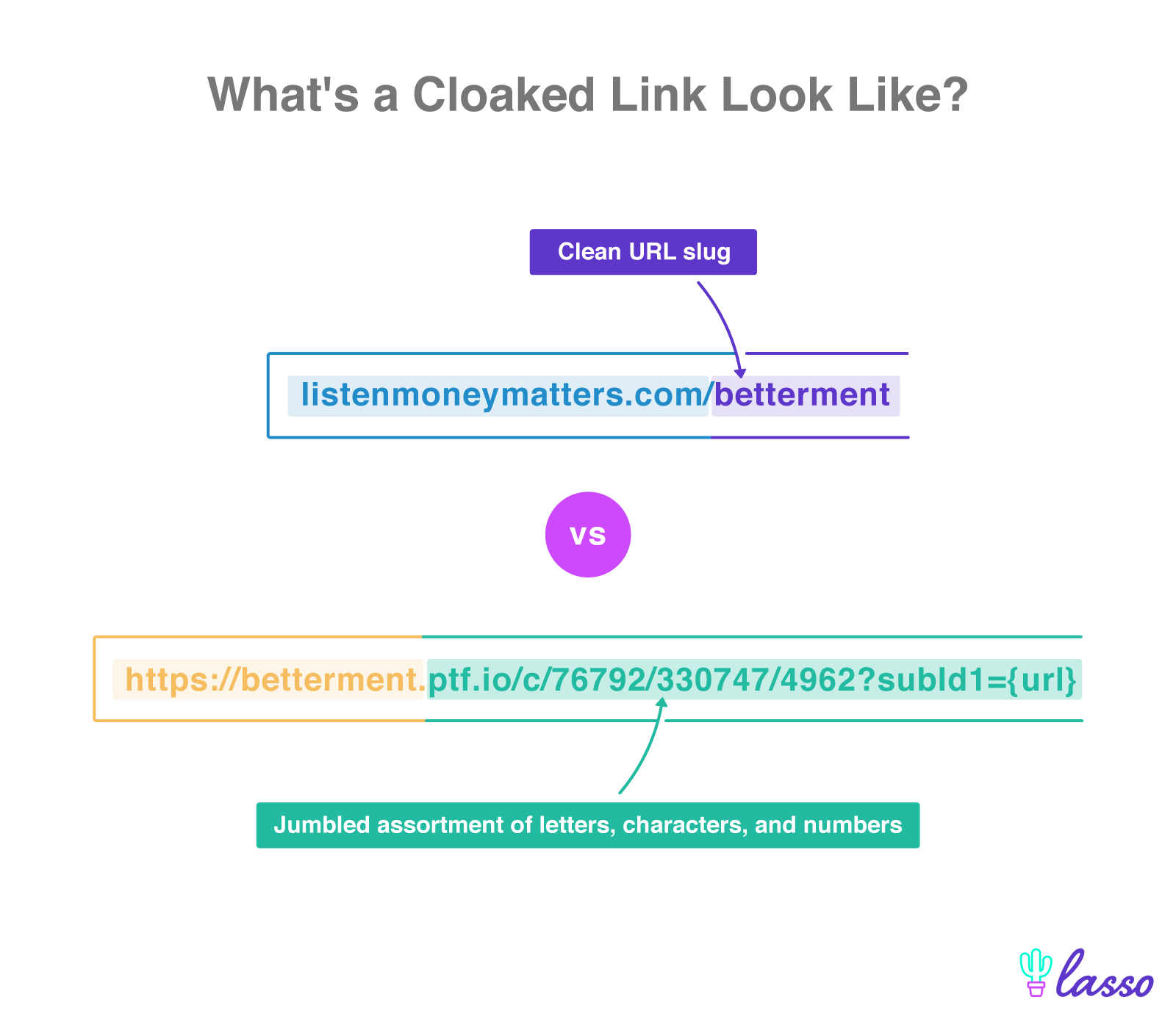 Another way to measure link performance is by grouping them. When using Lasso, you can create any affiliate link group you want.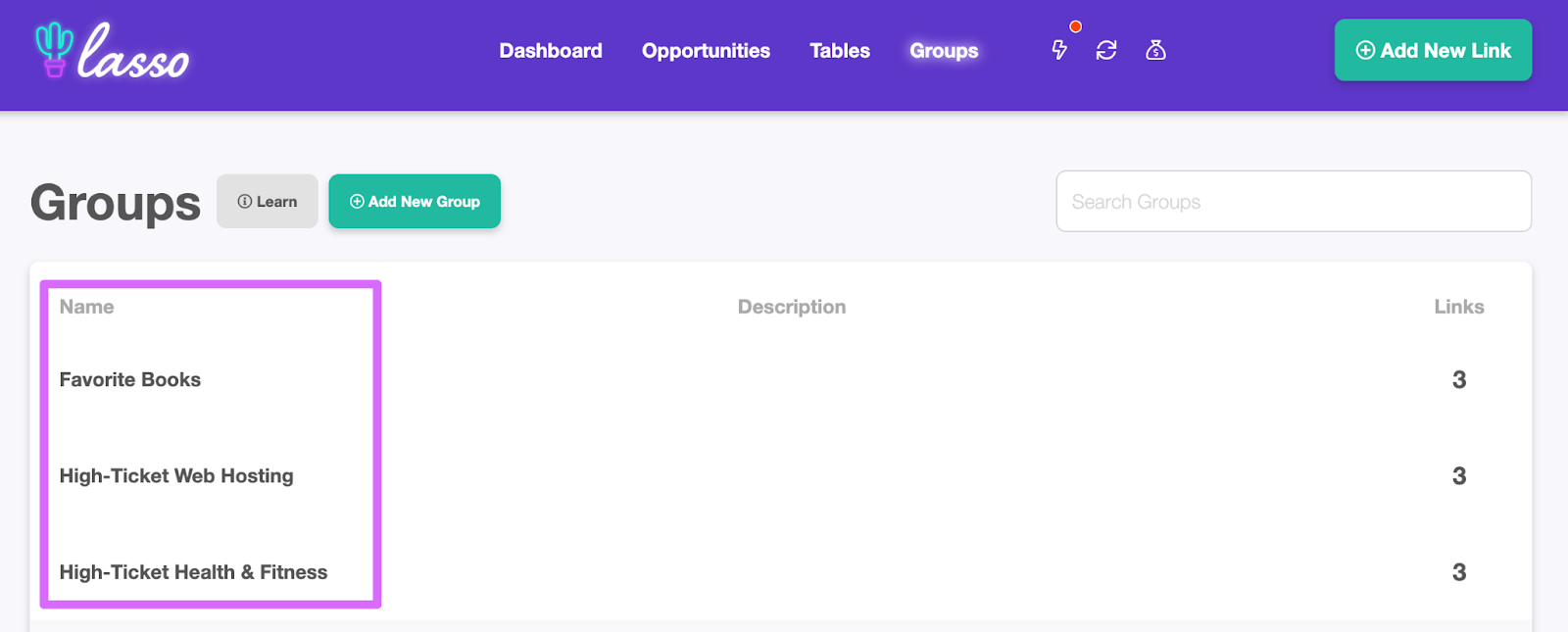 All URLs are easier to find within fixed categories across your site. You can even group them by permalink.
For example, if you wanted to categorize links on a specific web page, you could title it /best-cocktail-books/ instead of the above screenshot, "Favorite Books."
Your affiliate URLs can belong to multiple groups inside their Link Details page.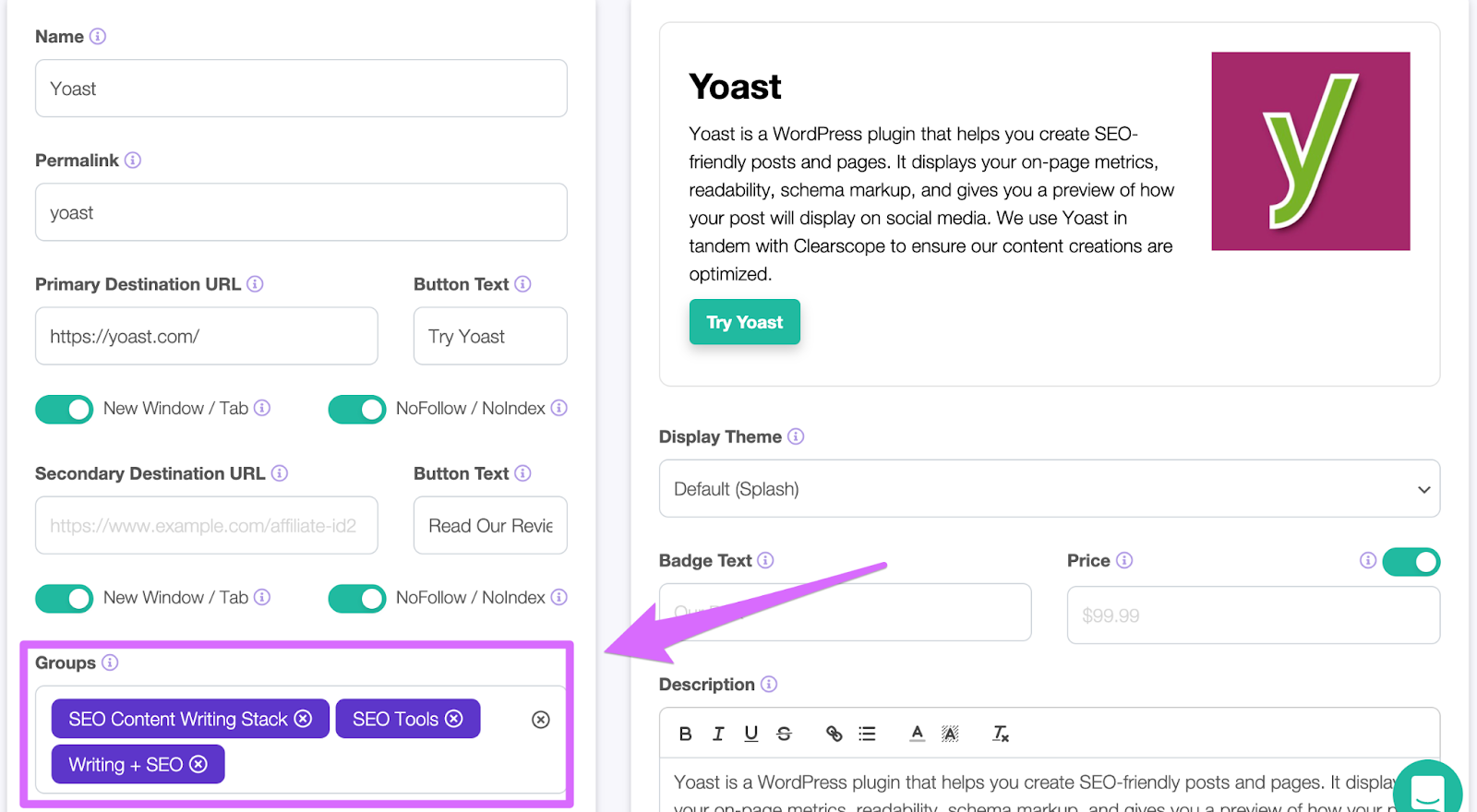 Further Reading:
Measuring Link Performance with Simple URLs
Lasso's freemium version, Simple URLs, is also for tracking affiliate links. You'll have a basic setup inside your dashboard to see the affiliate name, permalink, and the number of clicks.
For example, here's how you could enter your Flippa affiliate link into Simple URLs. Go to Simple URLs > Add New.
It's a quick 3-step process where you'd:
Give your affiliate link a name
Add the affiliate link
Click "Get Shortlink"
Then, visit the dashboard to see all of your added links.
This WordPress plugin is perfect if you want basic product boxes that cloak, redirect, and track link clicks. You can read more about it here.
Sidenote: When monitoring your traffic sources, head to your Google Analytics dashboard and click Acquisition > All Traffic > Source/Medium. You'll see how people land on your site. Then, compare the traffic source against your affiliate link clicks.
For example, perhaps social media earns you more clicks. Or a specific email marketing campaign had a higher conversion rate. These metrics help identify your biggest income drivers.
Further Reading:
"How Do I Know If My Affiliate Link Is Working?"
The easiest way is to look at your URL and make sure it matches your ID when you joined.
For example, Amazon says:
Users can check that themselves without assistance. For example, if you're using links generated by the Associates website, click the link you want to check and look for your Store ID or Tracking ID in the URL.
If this doesn't resolve your issue, contact your affiliate manager or network support and verify that your link contains the unique ID and is tagged appropriately.
You Can't Afford to Ignore Affiliate Link Tracking
Affiliate link tracking carries many benefits, with the pros exceeding the cons by a mile. You may not have much to monitor if you're a beginner, but it's best to start the habit now.
If you don't do it, you risk underperformance, sending visitors to broken pages, and leaving money on the table. In our experience, it's worth doing. It's simple to track and takes little time.
If you're curious to learn how else you can optimize your affiliate content to boost profits, read this.
Our creations in your inbox, weekly.
We've built multiple six-figure online businesses that our moms are proud of.
We'd like to help you do the same.