Affiliate marketing is a great way to earn passive income, something significant for new bloggers. They're trying to grow their sites while probably continuing to work a full-time job. But all affiliate programs aren't created equal, and not all of them are suitable for a newbie. We'll explain what new bloggers need to know and show you the best affiliate programs for beginners.
If you're blogging, you should turn it into a small business. How? With monetization through affiliate marketing programs. You mastered WordPress, you took ten online courses to learn SEO (Search Engine Optimization), and you're ready to make money.
Affiliate marketing is a growing industry, which means there are plenty of opportunities for those looking to jump in. Here are a few impressive statistics:
Affiliate marketing brings an average of 23% of the total revenue generated by merchants.
An astonishing 81% of brands across the world use affiliate marketing programs.
Revenue from affiliate marketing has grown by 52% since 2015. In 2019, it reached $6.4 billion and was expected to reach $6.8 billion by the end of 2020.
The category of fashion accounts for 23% of all affiliate programs today. Sports and outdoor are second with 18%, followed by health and beauty with 14%. Something to keep in mind if you've not yet created your blog and searching for a topic.
Table of Contents
Best Affiliate Programs For Beginners Worth Joining Now
What Are Affiliate Programs?
Affiliate programs (also called associate programs) are a form of marketing in which merchants pay affiliate websites to promote services and products.
How Affiliate Programs Work
The person who owns a website, called the publisher, joins an affiliate program. He or she searches the available products and services looking for relevant things to the audience they're targeting. The publisher then promotes those affiliate products on their website and includes an affiliate link containing their unique affiliate ID.
A reader then clicks on that link and performs the action desired by the merchant. It could be:
Completing a sale
Providing an email address (for future email marketing ads or newsletters)
Signing up for a trial offer of a service or product
When that happens, the affiliate website is paid a commission by the merchant who may have an in-house affiliate program or be part of an affiliate network.
How Much Money Can You Make?
You can make a lot of money through affiliate marketing, and plenty of affiliate marketers do. The founder of Lasso, Andrew, makes $400,000 a year from his site and podcast, Listen Money Matters.
The average income for an affiliate marketer is $154,700.
Contrast that with the average income for a lawyer, $144,230. And affiliate marketers don't have to work as many hours as lawyers or have student loan debt.
What to Look for in an Affiliate Program
There are dozens of affiliate programs, and if you're new to the industry, you won't know what separates the best affiliate programs from the ones to avoid.
Remember, it takes the same amount of time and work for an affiliate manager to deal with the best affiliate programs as it does the subpar ones, so you want to know what to look for when joining.
These are qualities the best affiliate programs have.
Relevance
It's a bad look to recommend products to your readers that have no relevance to your blog topic. It will look like what it is, a naked cash grab.
Choose products that your audience can use in pursuit of your niche. To do that, you have to join programs that have affiliate offers that match your site.
That said, there is a lot of wiggle room. You don't have to stay 100% in your lane. If you have a cooking blog, the affiliate products you promote could include chef's knives, cookbooks, and small appliances.
But you can also write an article on wine pairings, which foods go best with which wines. Boom! A whole new batch of affiliate products opens up, wine, wine glasses, wine decanters, etc.
9 simple ways to find affiliate products in any niche.

(that your readers will LOVE)

🧵👇

— Lasso (@LassoWP) June 17, 2022
But you've done so while still promoting things relevant to your site and your audience.
Free to Join
Hopefully, you're going to make an affiliate program money and make some money for yourself in the bargain. So why should you pay to make someone else money?!
You shouldn't, so don't. Sometimes it takes money to make money, but this isn't an example of that.
Further Reading:
Ease-of-Use
Affiliate marketing is a two-way street, you market a company's products or services for them, and they pay you. But really, you're the one doing them a favor.
It's like our relationship with a bank. Yes, having your money in a bank is convenient, but the bank is making bank by loaning out your money to other customers, so the relationship is more beneficial to the bank than it is to you.
Takeaway: With that in mind, you shouldn't have to jump through many hoops to join or be a part of any affiliate program or affiliate network. And that includes the sign-up process.
All interactions should be user-friendly for you.
A Recurring, High Commission Rate
Of course, high commission rates are a no-brainer but look for merchants that offer recurring commissions. Frequently these will come from merchants that use a subscription model for their products or services.
You will continue to get paid so long as the customer you delivered continues to pay for the merchant's product.
That's not to say that all of your affiliate products should be recurring, that's limiting. But these programs can be your number one source of passive income even if programs are paying a higher commission.
A Long-Lived Cookie
A cookie is a file stored on a computer to track affiliate sales. If your reader clicks on one of your affiliate links but doesn't complete the purchase immediately but comes back later and does so, you only get credit for the sale if the reader's computer's affiliate cookie hasn't yet expired.
Payout Schedule
When and how you get payouts is essential. Some affiliate programs only pay out monthly, which can be a problem if you are having cash flow issues.
Many bloggers started doing affiliate marketing because they needed a side hustle to bring in extra money. If that's the case for you, it's better, at least in the short-term, to join programs that pay out more frequently.
As far as the payment method, several programs pay via PayPal, so if you don't have an account, you should create one before joining any programs.
Joining Affiliate Programs
Once you've decided which affiliate programs to join, the process is pretty straight-forward. Most affiliate programs don't have a lot of requirements. If you have a blog, that's about all you need. Most programs only require potential partners to submit a simple application or complete a form. But keep in mind that some topics aren't exactly advertiser-friendly. If your topic is among them, you may not be allowed to join.
These are some of the things that Amazon considers verboten:
Promote or contain sexually explicit or obscene materials.
Promote violence or contain violent materials.
Promotes or contains false, deceptive, libelous, or defamatory materials.
Promote or contain materials or activity that is hateful, harassing, harmful, invasive of another's privacy, abusive or discriminatory (including based on race, color, sex, religion, nationality, disability, sexual orientation, or age).
Promote or undertake illegal activities.
The 7 Best Affiliate Programs for Beginners
As affiliate marketers ourselves, these our the best affiliate programs for beginners, but remember, the most critical factor is if a program offers products and services relevant to your niche.
1. Amazon Associates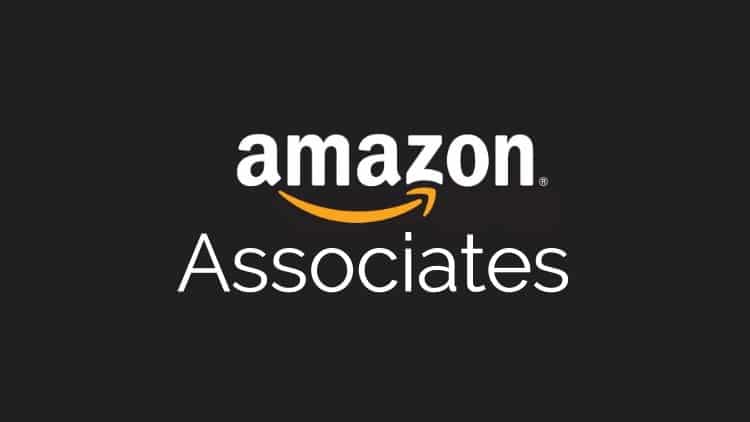 No surprise here. Amazon Associates isn't the biggest or the best affiliate program for many reasons, but it's one of the best affiliate programs for beginners.
Amazon sells millions of different products, millions of people shop via Amazon, and with Lasso, you can join the program outside of the U.S. too.
Other countries have the internet also, you know! When someone from another country clicks an Amazon affiliate link, Lasso automatically sends them to their country's local Amazon store.
Sign up for Amazon affiliate programs including those in the United States, Canada, China, France, Germany, India, Italy, Japan, Spain, and the United Kingdom.
And if you already have an Amazon account as a buyer, you're halfway done with the application process.
Commission Rate: 1% to 10%

Cookie Duration: 24 hours
2. Rakuten Linkshare Affiliate Program

Rakuten is a marketing company based in Japan, and it acquired the affiliate marketing company LinkShare in 2005. While it's not as familiar to most people as some of the other affiliate programs, it's natural for beginners.
The company has partnered with more than 1,000 brands and businesses that sell products in dozens of categories.
The Rakuten partner program has a simple interface that makes it easy to do things like finding the best affiliate programs available, and the payout threshold is $50.
Commission Rate: Varies

Cookie Duration: Varies
3. Commission Junction (CJ Affiliate)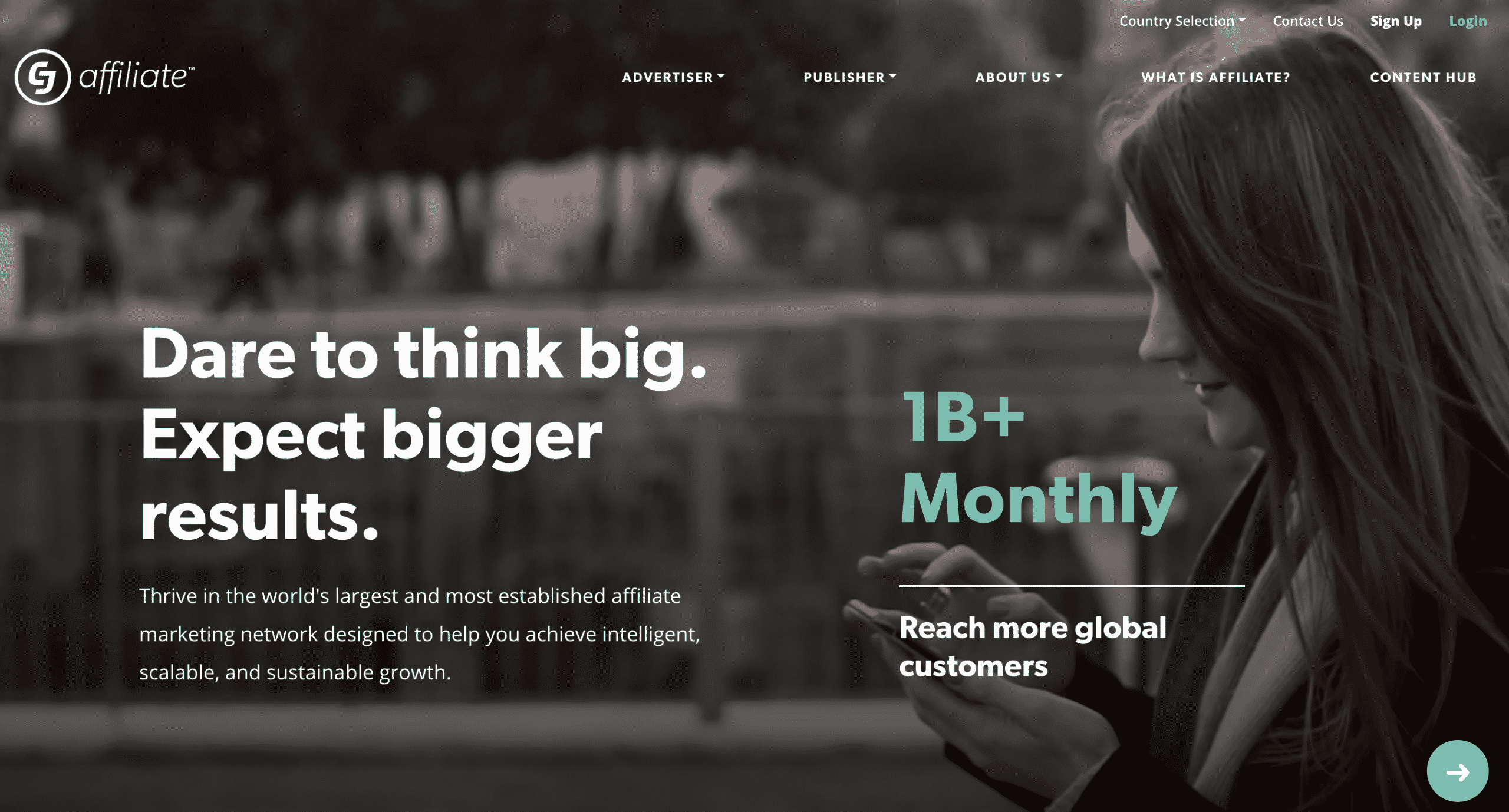 CJ is an affiliate network, which means it acts as the middleman between you and merchants and manages the relationship. It's great for those new to affiliate marketing, as it saves you a lot of time.
CJ works with more than 2,500 merchants across a variety of product categories.
The company works with lots of big brand names and smaller businesses offering more specialized products and services, which is excellent for those of you in tiny niches who might sometimes struggle to find relevant products to promote.
There is one caveat.
You will sign-up with CJ, and then you must apply directly to specific merchants, and the process varies both in terms of hoops you have to jump through and how long it takes to be approved or denied.
Commission Rate: Varies

Cookie Duration: Varies
4. ClickBank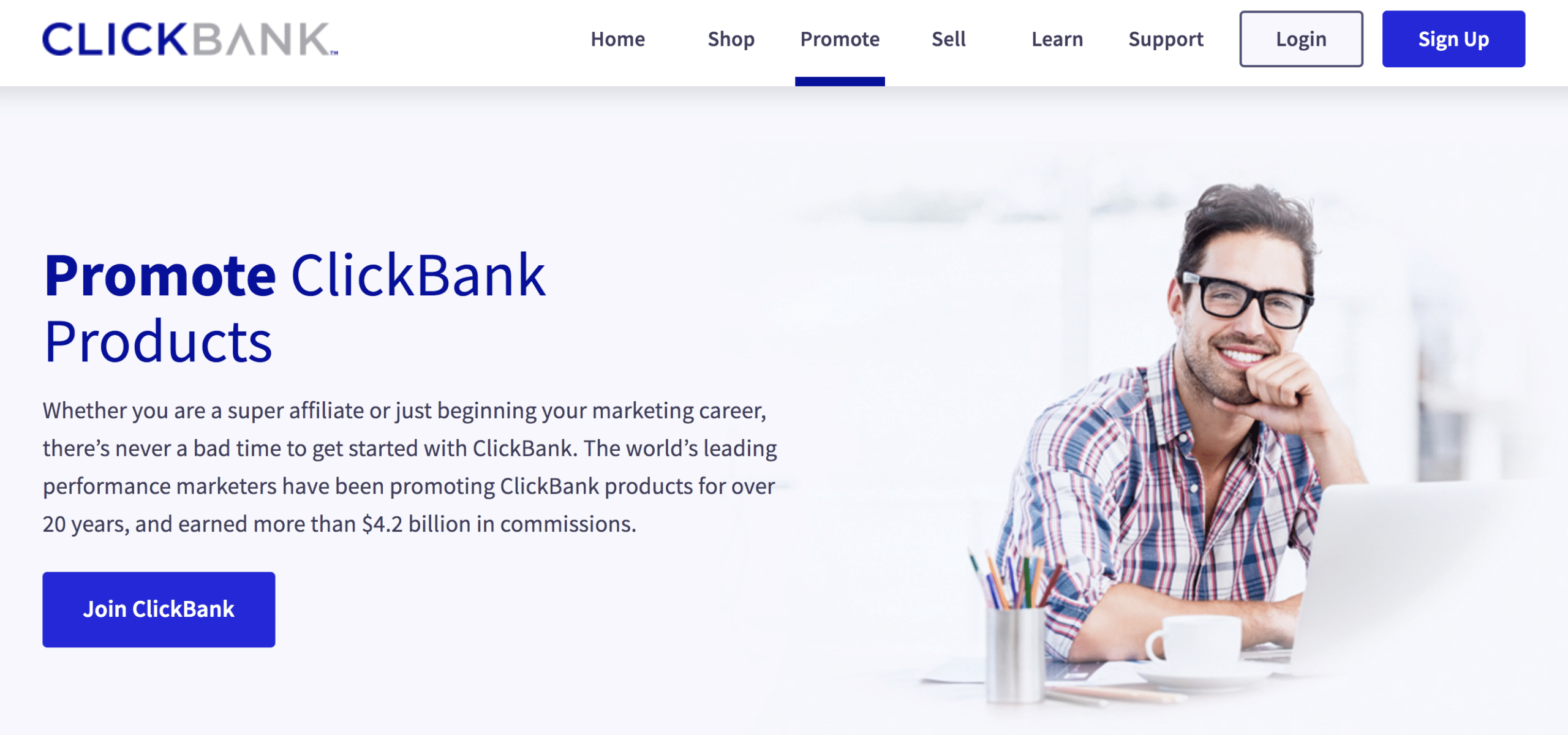 ClickBank does $3 billion a year in sales, which is especially impressive when you consider that it focuses on mostly digital products.
Its inventory includes apps to teach social media users how to use their pages to make money and ebooks on various subjects.
A lot of the products on ClickBank offer recurring commissions, something we mentioned earlier.
Commission Rate: 10% to 75%

Cookie Duration: Unknown
5. ShareASale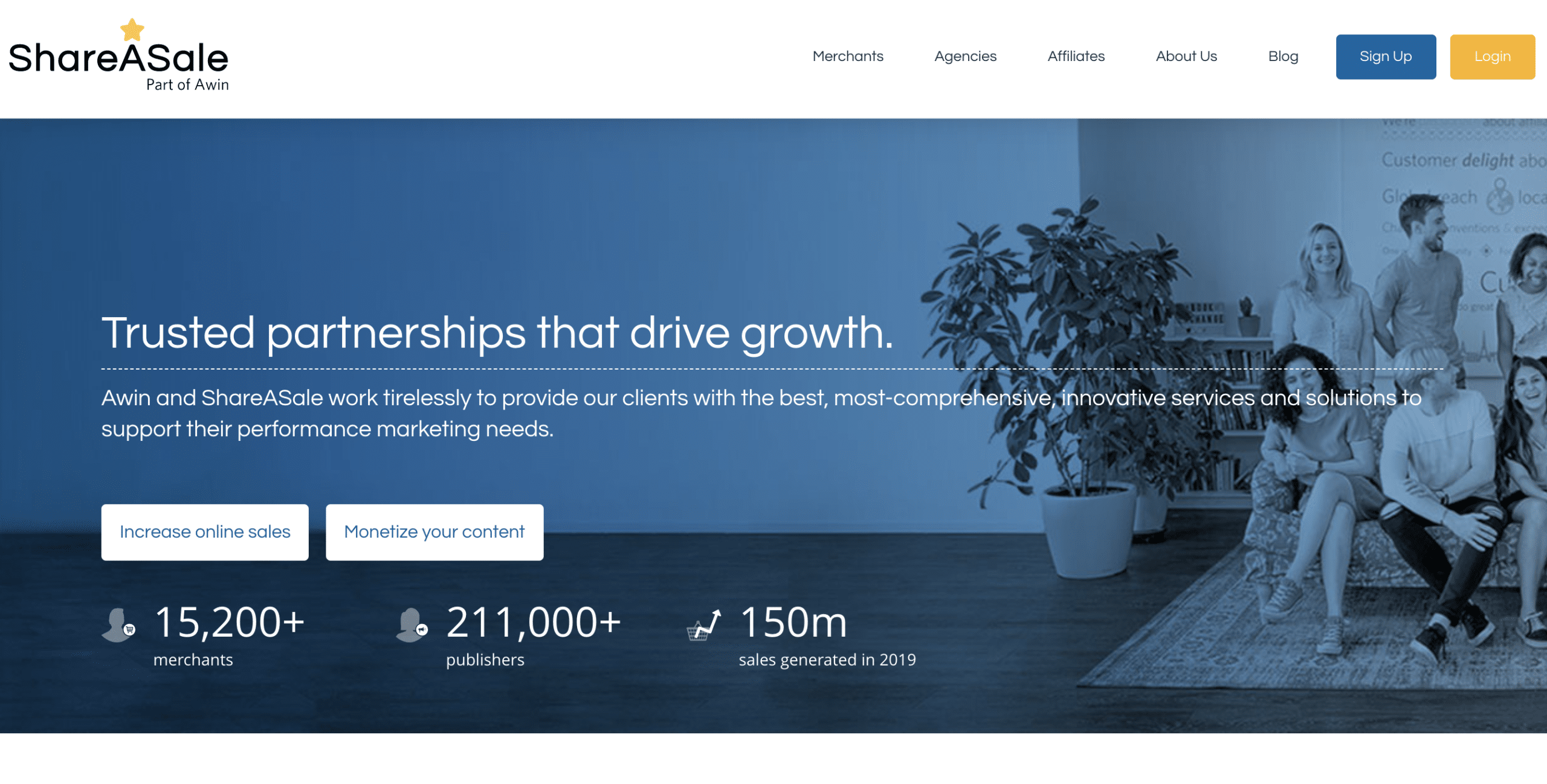 ShareASale has some of the industry's best payouts, a few hundred dollars per sale in some cases.
The company works with some 5,000 affiliate programs, but rather than all overrepresented big-name brands in affiliate marketing, there are smaller but more lucrative partners.
It's an excellent benefit for those who have sites in very competitive niches like travel and beauty.
Commission Rate: Varies

Cookie Duration: Varies
6. Etsy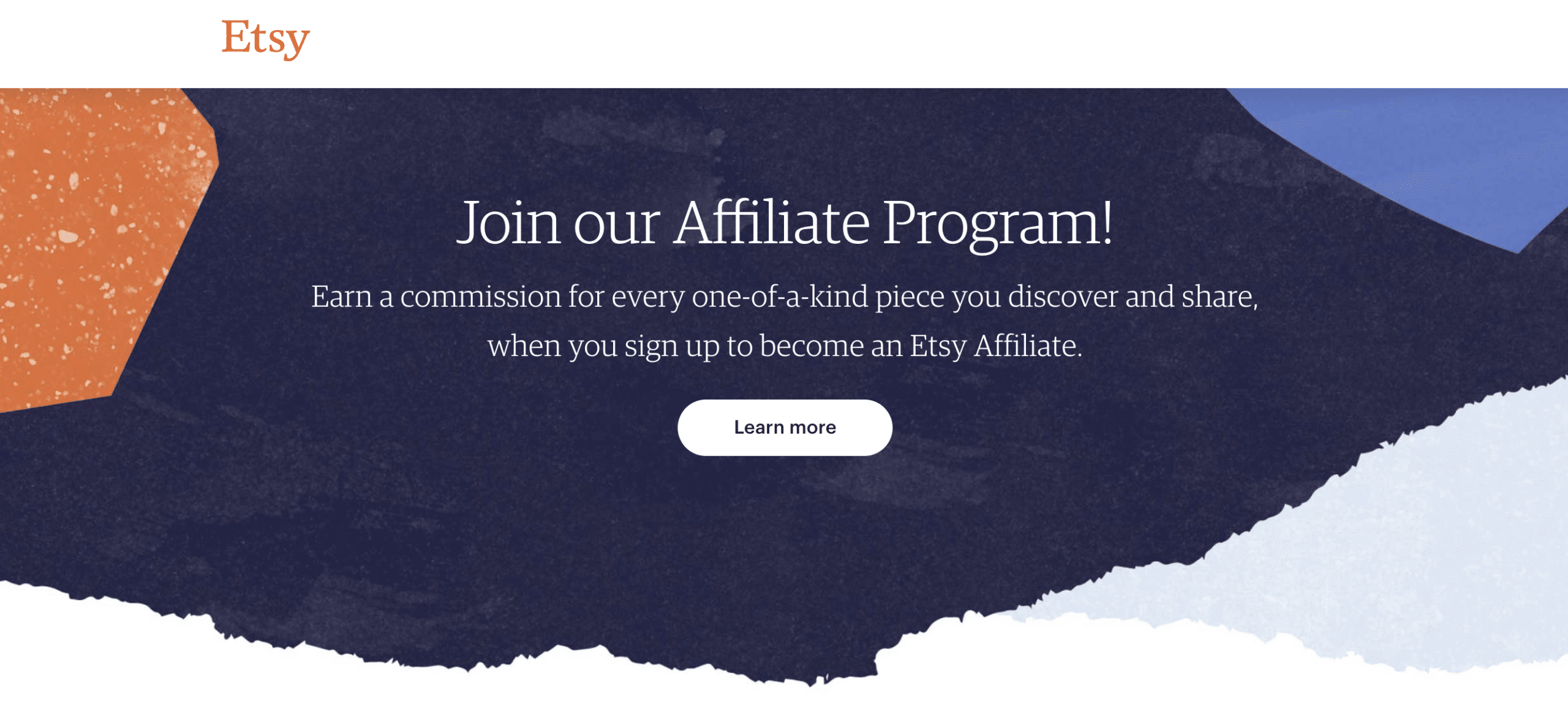 Etsy has a straightforward commission structure; it's 4% across the board. That's far from the highest commission rate on this list, but the Etsy affiliate program has other benefits.
The cookie duration is 30 days, which is excellent, and for those of you in specific niches, gifts, handmade things, or vintage items, for example, you'll be able to promote products that will appeal to your audience.
And you'll be helping to promote a small business that, in most cases, is someone's passion. And that's a nice thing, a good thing for the world!
Commission Rate: 4%

Cookie Duration: 30 days
7. eBay Partner Network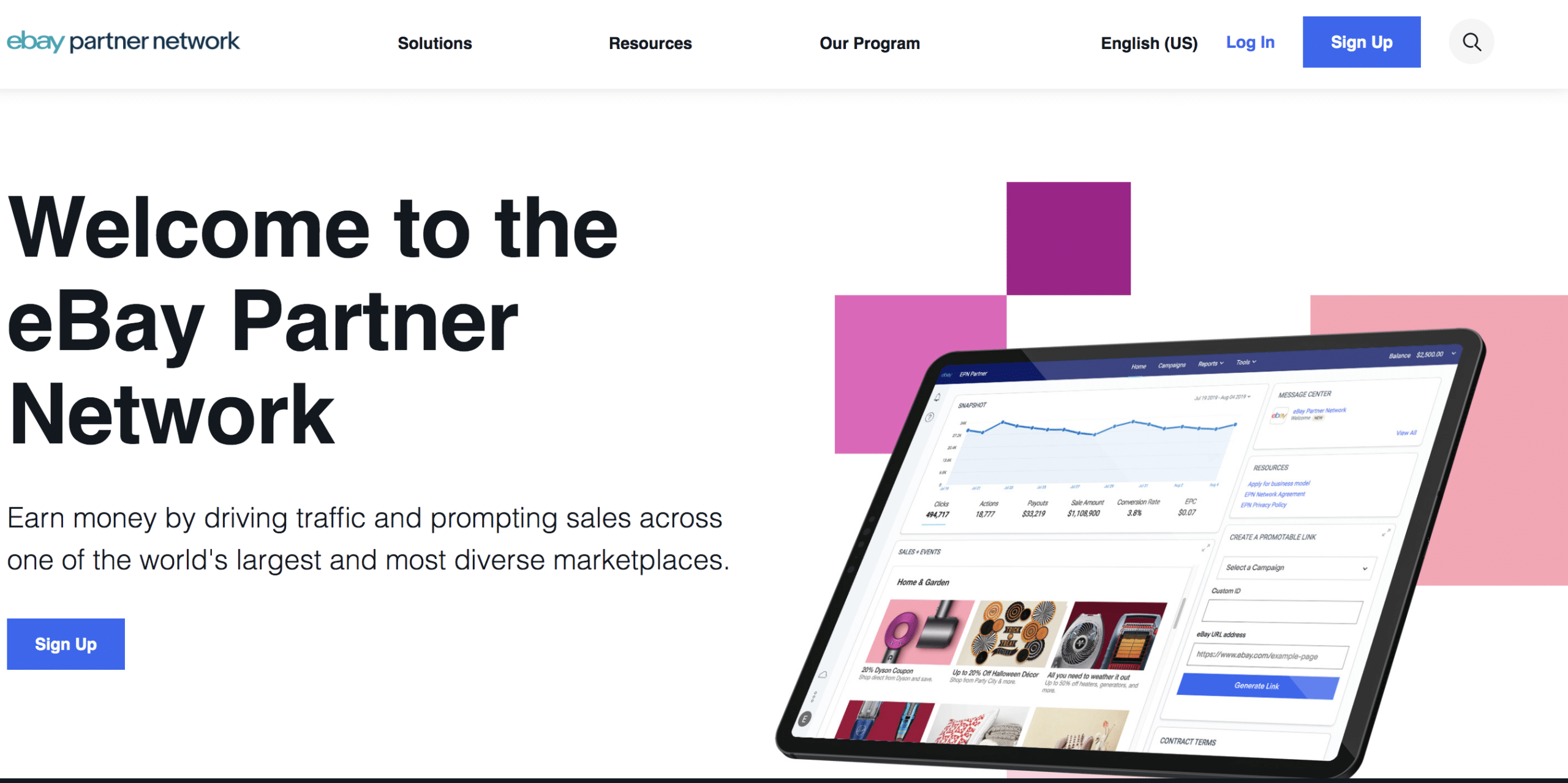 Many people think that eBay only sells used items, the crap someone cleaned out of their garage. But that isn't true. The vast majority of eBay sales are new items.
And while Amazon sells almost anything you can think of, it's mostly everyday stuff, clothes, beauty products, towels, etc.
eBay sells "weird" stuff!
People sell haunted dolls, grilled cheese with the face of the Virgin Mary on it, and someone infamously once tried to sell their soul!
You probably don't have a blog about holy sightings of food, but you might have a site about collecting stamps.
If you search Google for "stamp collecting items Amazon," you get 2,580,000 results, but the same search replacing Amazon with eBay gives you 60,100,000 results.
And as an eBay affiliate, you'll make a very nice commission rate!
Commission Rate: 70%

Cookie Duration: 24 hours
Join More Than One
We talked about not choosing too many affiliate partners when you first start your affiliate marketing online business, but you don't want to join too few.
Many people consider Amazon to be the best affiliate marketing program; that's debatable, and "the best" anything is subjective.
But even if it is the best program for your needs and you don't want to be a full-time affiliate manager, putting all of your eggs in one basket can be dangerous:
And while Amazon's partner program never paid the highest affiliate commission in the industry, the cut was big. Furniture and home improvement products saw their commissions cut from 8% to 3%, and grocery items fell from 5% to 1%.
There are seven affiliate programs on this list that we consider to be the best affiliate programs for beginners and seven is a manageable number.
Lasso Helps Promote & Manage Affiliate Links
Maybe your website is a passion project, or perhaps you started it solely to make money online. It doesn't matter; nearly all website owners can make money, sometimes a little and sometimes a lot, through affiliate marketing.
Part of being successful is creating great affiliate links, managing them, finding new opportunities, and getting more from the opportunities you already have.
Best for Monetization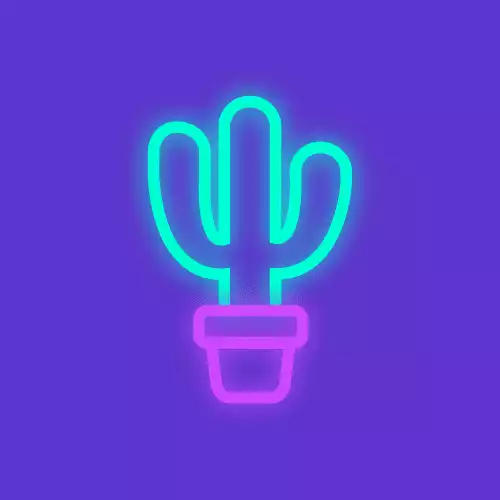 Lasso creates custom displays and presents your links in an attractive, clickable box like the above example 👆
Our creations in your inbox, weekly.
We've built multiple six-figure online businesses that our moms are proud of.
We'd like to help you do the same.