Yes, affiliate marketing is challenging, and takes time to master the factors involved. But if you're willing to put in the work, you can make a successful career out of it.
I will walk you through some of the biggest challenges I've seen affiliate marketers face and some ways to overcome them.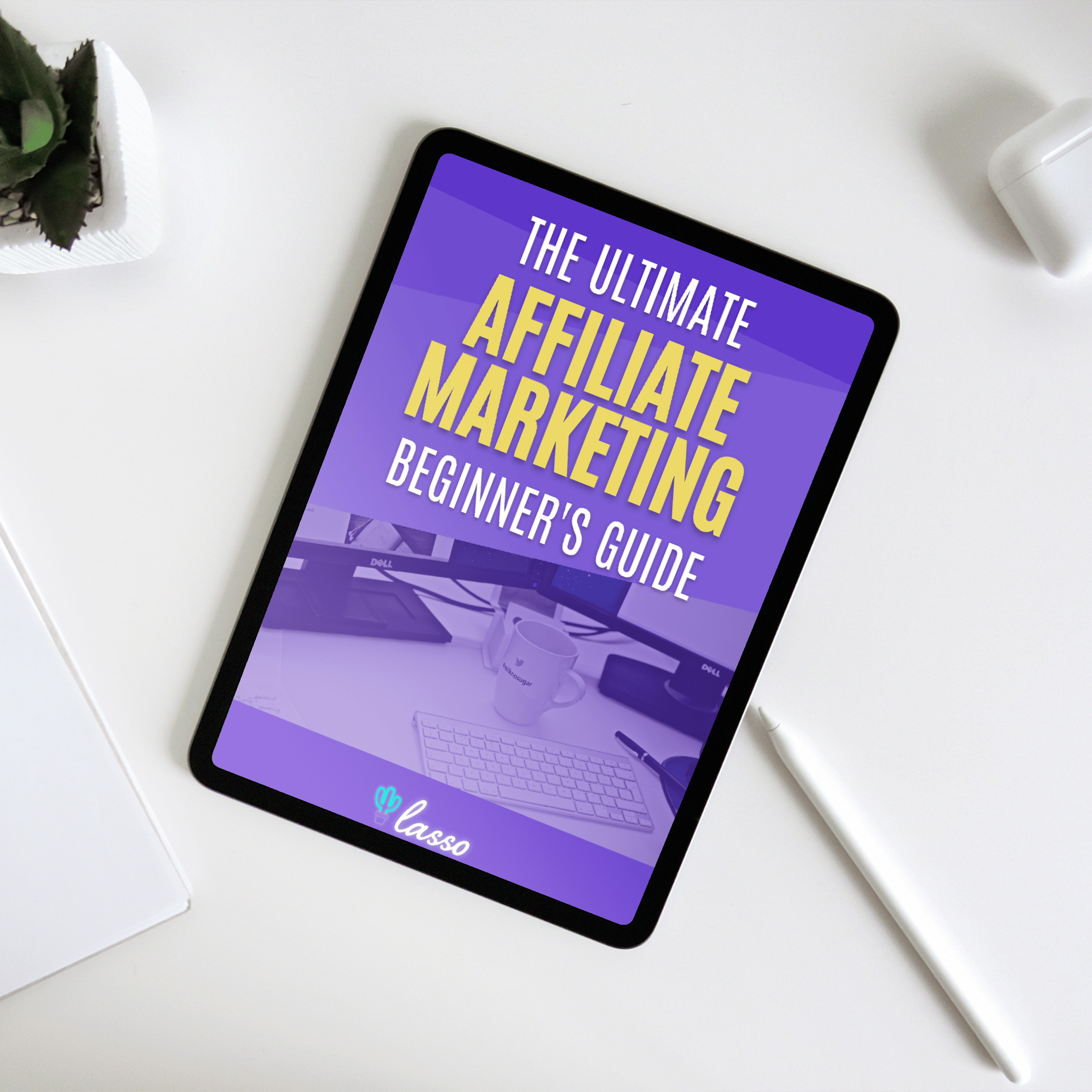 Get Your FREE 30-Page Affiliate Marketing Beginners Guide And Grow Your Site Today
Table of Contents
Is Affiliate Marketing Hard? It Doesn't Have to Be
Is Affiliate Marketing Hard?
You'll need to determine which products to promote, which affiliate marketing programs to join, and what resonates most with your readers. But you can earn a full-time income from it (our sites do).
The ones who find the most success are those who serve their audience, care deeply about the topic, and take the time to build trust with every piece of content they create.
How much time and effort is required to see success in affiliate marketing?
We've seen some bloggers start earning a few hundred dollars in as little as six months. Others might take a year or two before earning a modest income.
Typically, there's a correlation between the amount of time spent learning how to do affiliate marketing well and the commissions earned with success varying from person to person.
But the ones who remain vigilant and continuously put in work year after year earn six and seven figures from their niche sites.
The reason?
Growing an audience takes time, as does writing content that drives traffic to your site. Unfortunately, there are no shortcuts. If there were, everybody would be doing it.
Further Reading:
The Truth About Affiliate Marketing
The truth about affiliate marketing is that it's not just millions in free money like the online gurus say it is, and most don't succeed. It takes hard work, focus, and TONS of analysis and studying conversion optimization to understand what makes a high-converting piece of content.
So, Why Is Affiliate Marketing Hard?
Part of why affiliate marketing is so tricky is because we're gatekeeping the industry. We're so afraid of competition that we hide our successes and discourage newbies. I'm not sure that's good for anyone.
More affiliate marketers mean that potentially we'll have a better ability to discern the experts from the charlatans. It also means more revenue for the retailers, making publishers a more critical part of their business.
Amazon doesn't mind hurting affiliate marketers because they don't need us anymore. But if even 5% of a brand's revenue comes from its affiliates, they'll be incentivized to make them happy.
The other reason affiliate marketing is hard is that it's a slog. There's much to learn and work to be done before anyone makes money. It's hard to work your ass off and not get paid upfront.
How Hard Is Affiliate Marketing?
Affiliate marketing is a skill, so the more you practice, the better you get. This section will explore what factors make it hard (and easy).
What is the hardest part of affiliate marketing?
The hardest part of affiliate marketing is (1) promoting products and (2) managing affiliate links.
You've got to recommend products your readers buy.
On the flip side, tracking affiliate links and knowing whether they're broken or out-of-stock takes time to do across your site, and the bigger your site gets, the more URLs you'll have.
There's also no revenue guarantee because it's performance-based, so you won't make money if your content doesn't link enough buyers to sellers.
How long will it take to learn affiliate marketing?
Affiliate marketing is a straightforward form of advertising, and it doesn't take long to learn.
You can understand its principles within an hour. The gist is that you create content, drive traffic, and monetize it with affiliate links. What is tricky is learning how to do it successfully. That's the hard part.
The good news for you is that the team at Lasso knows what we're talking about. We've built 7-figure affiliate websites and are happy to share what we know.
If you want to learn more, check read our 11-step beginner's guide below. 👇
Further Reading:
Can beginners do affiliate marketing?
Yes, beginners can do affiliate marketing because all you have to do is get accepted into an affiliate program (that's the easy part). Converting sales is harder because you need to acquire organic (or paid) traffic, or gain influence so you can direct people to buy your products.
Learning SEO, PPC, or social media marketing takes time to do well and become a reliable source of affiliate income.
Takeaway: You can be a beginner at affiliate marketing but you can't be a beginner at one of the other elements that let you drive traffic, such as SEO, PPC, or social media marketing.
Here's what industry pros had to say when our CMO, Jamie asked how long it took them before having their first $100 month.
8 months to get to $100
13 months to get to $1,000
19 months to get to $10,000

— Shawn (@shwnhll) February 3, 2023
The general consensus was 9-12 months before earning three figures. Some folks earned their first $100 in as little as five months, while others took nine months or as long as 13.
Is it hard to make money as an affiliate marketer?
It's challenging in the beginning, because it takes time to grow and rank a new site with no authority when using SEO. If you're running PPC campaigns, you'll need to learn how to buy ads that convert well.
Alternatively, if using YouTube, it'll take time to grow a significant audience and place affiliate links in the descriptions. All the while, learning conversion optimization so you can incrementally increase affiliate commissions.
This takes time and effort. It's a "get rich slow" business model, not a "get rich quick" scheme. Getting to know who your readers are and what problems they face requires patience.
So, it's hard but achievable. You just have to learn the factors involved with driving traffic to your affiliate links. The more people click your links, the better the odds you'll earn more affiliate revenue.
Corporate SEO strategist, Shawn Hill, elaborated for us:
Affiliate marketing is simple but it's not easy. That's, of course, if you want to have a sustainable strategy of keeping your reviews factual based on first-hand experience. It's a lot of work, but the payout is worth the effort.
While our CMO, Jamie (who runs a 7-figure niche site portfolio) said that writing affiliate content is harder than most informational content. It takes longer to create an excellent high-converting affiliate article.
But, what people don't think about is how much more profitable these are. And, once you've learned how to write affiliate content well, and have the focus to publish exceptional articles, it's one of the highest-paid forms of online marketing.
Drawbacks to Affiliate Marketing
Even though you can do many things to make affiliate marketing easier, it has some downsides. You need to know about these things, so you can be prepared to overcome them.
It takes time
Affiliate marketing is a long game. My first successful site didn't make a dollar for nine months. Then, in my tenth month, I made $200, more than I'd spent on the entire site. By the end of the first year, I was making $800 per month.
I've talked to affiliate marketers who wrote content for 18 months before they started making money. So ask yourself if you're willing to work for years before seeing an ROI. If the answer's no, it's not for you.
You have to deal with retailers
In the traditional affiliate marketing game, you are accountable to at least two types of big players. The first one is retailers.
You may have heard people get upset the past couple of years when Amazon Associates cut its affiliate commission rates. Before that, people were upset when Amazon went from a 30-day to a 24-hour cookie.
You're playing by their rules when you're an affiliate for large companies like Amazon, Walmart, eBay, etc. If they switch to a 1% commission rate with a 6-hour cookie, they can, and you have absolutely no recourse.
TIP: Even the best affiliate programs will do things that frustrate you. A good affiliate marketer learns to roll with the punches.
You're at the whim of search engines
The other big players you're beholden to are the search engines. Primarily we're talking about Google, but YouTube, Bing, Yahoo, and Pinterest can all be placed in this category.
If you rely on organic traffic, you're at the mercy of Google overlords. And if they decide your site doesn't provide enough value, they'll cut you off without an explanation.
Of course, you could ignore organic traffic and use paid traffic instead. You still exist at the whim of your traffic provider, but they have a profit incentive to treat you well. However, you're constantly balancing your cost per click against your CTR, conversion rate, and AOV.
5 Ways to Make Affiliate Marketing Easier
Now let's look at some ways to make affiliate marketing easier. If you follow these strategies and learn from some of my mistakes, you'll have a much better chance of success.
1. Test everything and repeat what works
If you aren't testing anything, then you aren't learning anything. And if you aren't learning anything, you'll repeat your mistakes, and eventually, your site will fall off.
One of my favorite tests is clickthrough optimization because it's easy to control. For example, my conversion rate increased by 20% on one of my sites because I changed my CTA button color. That's hundreds of dollars from one item change.
Another test I ran was putting a product display right after the intro paragraph. That increased conversions by another 10%.
Testing your approach is probably the affiliate marketing step that most people skip because people think it takes too much work.
But, if you're a Lasso customer, running tests and optimizing affiliate displays that convert are easy and can be done in minutes, not hours. These are THE reasons we built our WordPress plugin to help bloggers earn more from their niche sites.
Best Plugin for Affiliate Marketers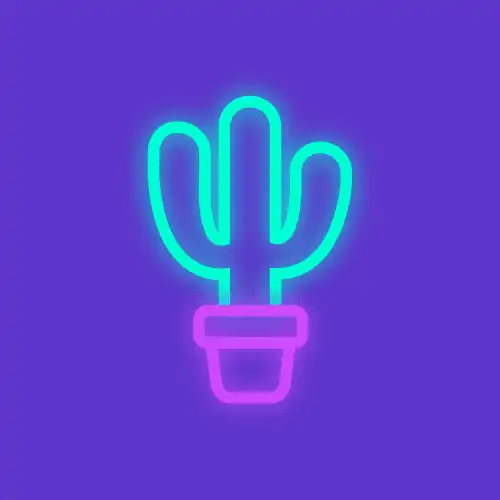 2. Copy your competitors
All you have to do is take a few minutes and see what your competitors have done that you haven't. I've seen online business owners banging their heads against the wall, trying to think of new, helpful content they could publish for their audience.
Tip: If your competition is doing something, there's probably a reason.
I'm not talking about stealing their articles word for word. But your competition doesn't have a patent on the topics they write about. And if Google sends them traffic, it means people search for those keywords.
I like to use Ahrefs "Content Gap" tool for this, but there are probably similar functions with other devices.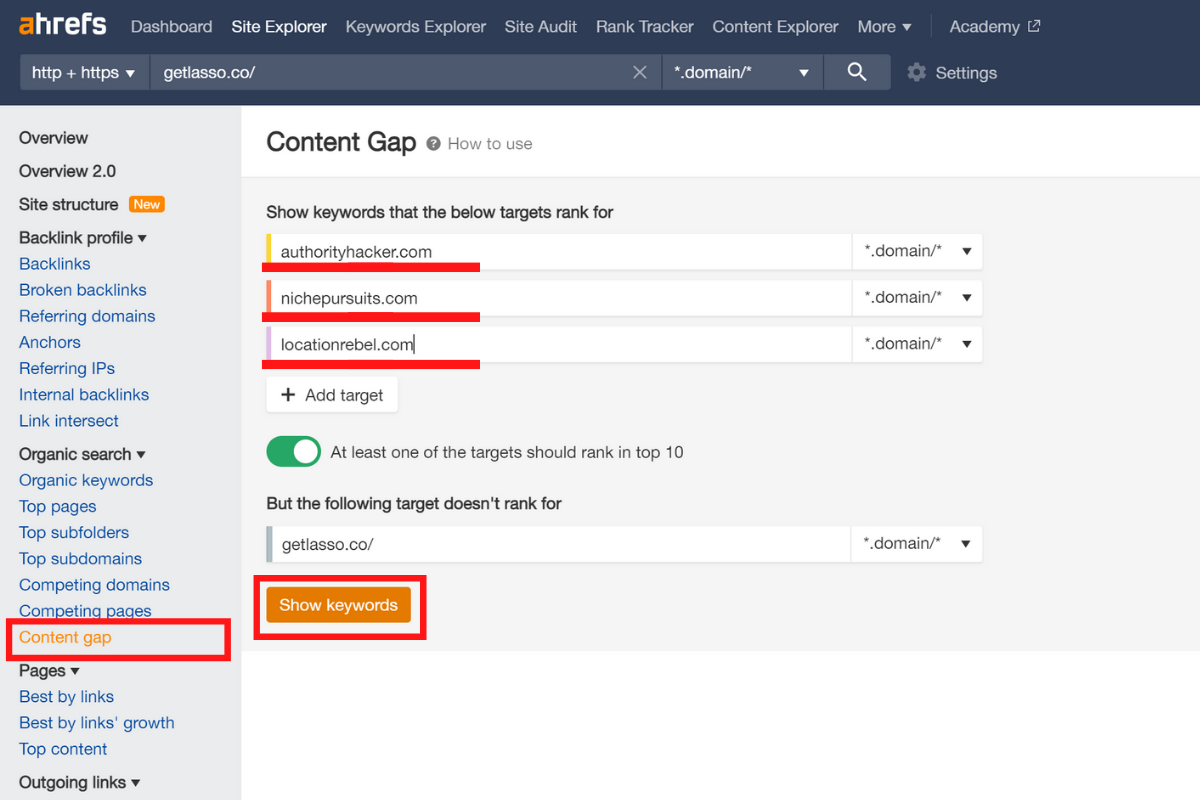 All you do is put in some of your competitors and click the search button. Ahrefs will find the keywords your competitors rank for, but your site doesn't.
Once I've found a keyword, I check it with Google by opening the first four or five results. Next, I write down their headings and note anything that stands out on their pages. I'm putting together a structure I know Google wants me to have.
3. Use the right tools
Using the right tools will save you time and set you up for future success. Once your site is established, it's harder to implement tools, so you're better off using the right ones from the jump.
Here are a few affiliate marketing tools that entrepreneurs should invest in.
Hosting
Use a good website hosting service from day one. Here are a few I'd recommend:
Kinsta
BlueHost
SiteGround
Digital Ocean
Keyword research
Keyword research is a critical step in an affiliate marketing strategy. Here are some keyword research tools I've used and liked:
Ahrefs
SemRush
SERanking
Ubersuggest
On-page SEO tools
SEO plugins like Yoast, RankMath, and SEOPress are helpful, but, you'll also want tools that help you create content to match what Google is looking for.
The two I've used for this are SurferSEO and Clearscope. They're expensive but save you tons of time editing and testing later.
Link Management
An affiliate link management plugin lets you track all of your links in a single dashboard. Plus, you can update, quickly find, or replace existing URLs in a pinch.
Lasso users can see every link sitewide, including the URL, image, name, group, and how many appear across your blog, continuously monitoring your site's link health.
Product Display Plugins
There's probably no single thing you can add to a blog post that will increase conversions more than exceptional product display boxes.
Lasso customers can easily create and see every display in one dashboard, and you can insert them anywhere you want from the WordPress post editor. We've A/B tested them against millions of impressions, so we know what converts best.
Further Reading:
4. Reinvest your earnings
If you start with the right tools and strategy, the money should eventually start coming in. And that's when the hard part begins.
There's nothing more tempting than to take your $200 commission check and head out to the bar to celebrate.
So, instead of spending the money, use it on two more articles for your site. If you publish four posts, pay someone to write two, and you've just doubled your monthly output. If you keep reinvesting, your traffic should increase exponentially, and your earnings will follow.
Before you take money out of your business, use that money to grow it.
5. Build Links
Link building is the WORST. I hate it more than I hate wet socks in the winter. But you have to do it. It will make your life so much easier.
You might find people who have built successful sites and have never built any links. Good for them. That doesn't mean it will work for you. Ask the 99% of people who quit and return to their day jobs.
If you're struggling with your affiliate marketing efforts and know your content is solid, then building a few links to your site will save you a lot of time trying to rank for keywords that you can't until you get some link juice flowing.
Further Reading:
FAQs
Below are some of the most common questions we hear from Lasso customers and new bloggers who want to diversify income streams and start a successful affiliate marketing business.
Is affiliate marketing easy?
Affiliate marketing is easy to learn but takes time to do it right. You won't be an overnight success from it, nor will you be raking in money hand-over-fist at first. But, with practice, you can easily earn a six or seven-figure income.
It all depends on your revenue goals and what you want to accomplish.
What are the biggest challenges that new affiliate marketers face?
Everyone in your industry is promoting the same product simultaneously. Because everyone's doing it, the competition is high, so your content needs to stand out. Affiliate marketing is also performance-based. So, if your content doesn't link enough buyers to sellers, you won't earn any commissions.
It can be challenging for new bloggers because they don't get much traffic in their site's early days. That's why so many quit because they think they'll get rich quickly.
But stick with it because the quitters are your competition leaving the playing field.
What are some common mistakes that affiliate marketers make, and how can they be avoided?
Not managing affiliate links in one place. This becomes a colossal undertaking, especially when you have a large site with many products and vendors. In addition, coordinating between affiliate links and merchants becomes impossible to track. Merchants switch affiliate networks, change marketing materials, and update their products continuously.
Doing this manually whenever you get new links is a timesuck.
A tool like Lasso lets you manage all your links at scale (and in a single place). When you log into your dashboard, you'll see the following:
Broken links
Out-of-stock products (for select merchants)
Monetization opportunities based on domains you already link to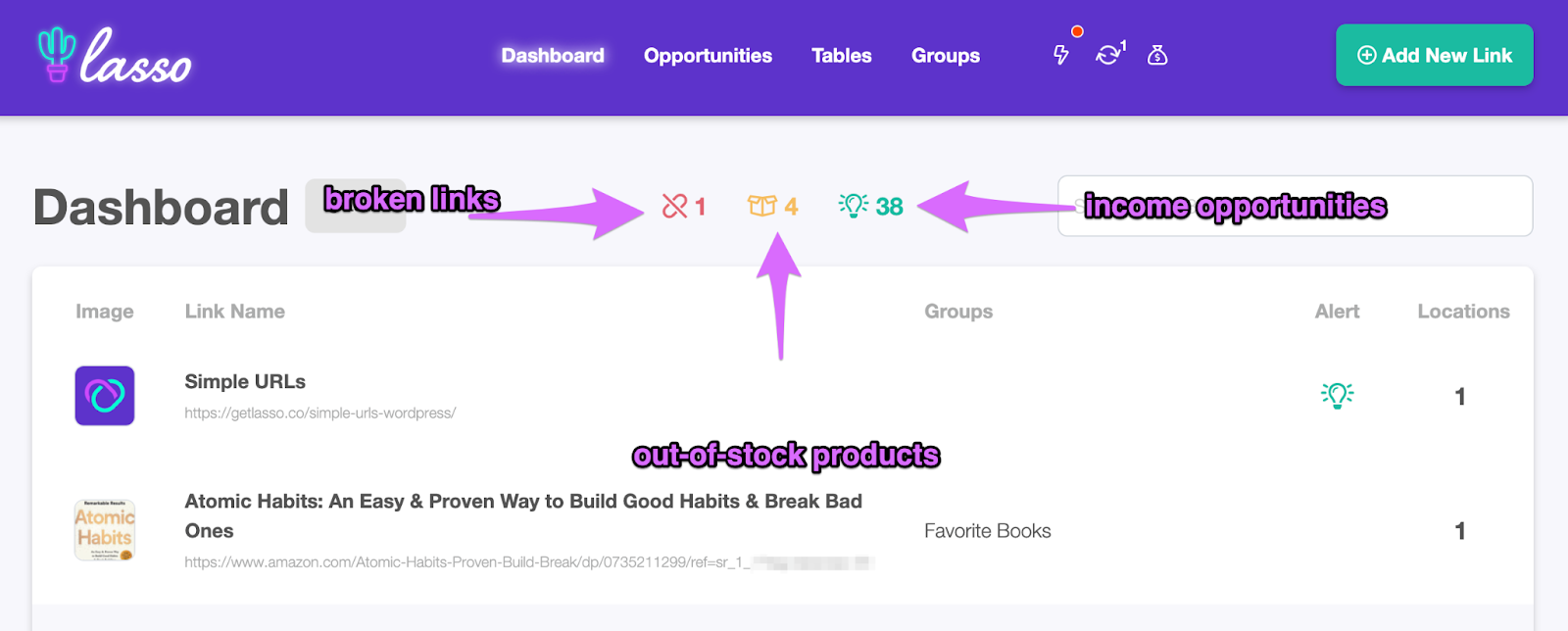 Not promoting your affiliate links in eye-catching ways results in you losing revenue. While you can use simple text links to promote affiliate products, we found, after millions of impressions and countless A/B tests, that when we use product displays to recommend affiliate offers, more readers stopped, clicked, and bought the product versus when we only used text links.
If you want to win more affiliate commissions, you've got to attract people to click your affiliate links. Lasso built product displays that convert.
Not cloaking your links is another mistake. Link cloaking makes your URLs:
Shareable
Easy to remember
Easy to categorize
Cloaking links make link management infinitely easier.
How can affiliate marketers promote products and services without coming across as salesy?
Before writing, ask yourself, "What does someone want when they search for this keyword and find my page?" Then, think about how you can monetize the answer to their question. For example, if someone's searching for "how to run faster," that's exactly what they want to know.
And you can write an article about running form, breathing techniques, and practice that would answer their question very well.
But couldn't you recommend getting a good pair of running shoes? Could you recommend they get a heart-rate monitor? Wouldn't that also answer their question?
Most keywords are monetizable. Look through your existing content, and ask yourself what the search intent is. Additionally, you can leverage your social media account and email list to make your affiliate marketing work easier.
The simplest solution is to recommend products that fit naturally into the conversation.
Final Thoughts
I believe affiliate marketing can be easier than it is now. If you follow what I've outlined in this article, you'll have a much easier time prioritizing your work and focusing on what's important. That way, affiliate marketing won't be so hard. It might even be enjoyable.
Would you like more online business-building tips like these sent straight to your inbox? Join our newsletter, The Monday Marketer.
Our creations in your inbox, weekly.
We've built multiple six-figure online businesses that our moms are proud of.
We'd like to help you do the same.