Staring at a blank page is the worst feeling in the world when trying to write. You have all of these ideas floating around your head without a methodical way to execute them. In times like these, it's best to use a product review template to fill in the gaps.
This post covers a useful, step-by-step approach that's helped my team write thoughtful reviews. You can do the same.
Let's dive in.
What Should A Product Review Template Include?
If you're blogging, writing specific product reviews for your target audience is an excellent way to make money. A good one should help potential buyers with their purchasing decision.
And a purchase for them equates to a commission for you.
Here's a simple structure you can steal when writing your next review: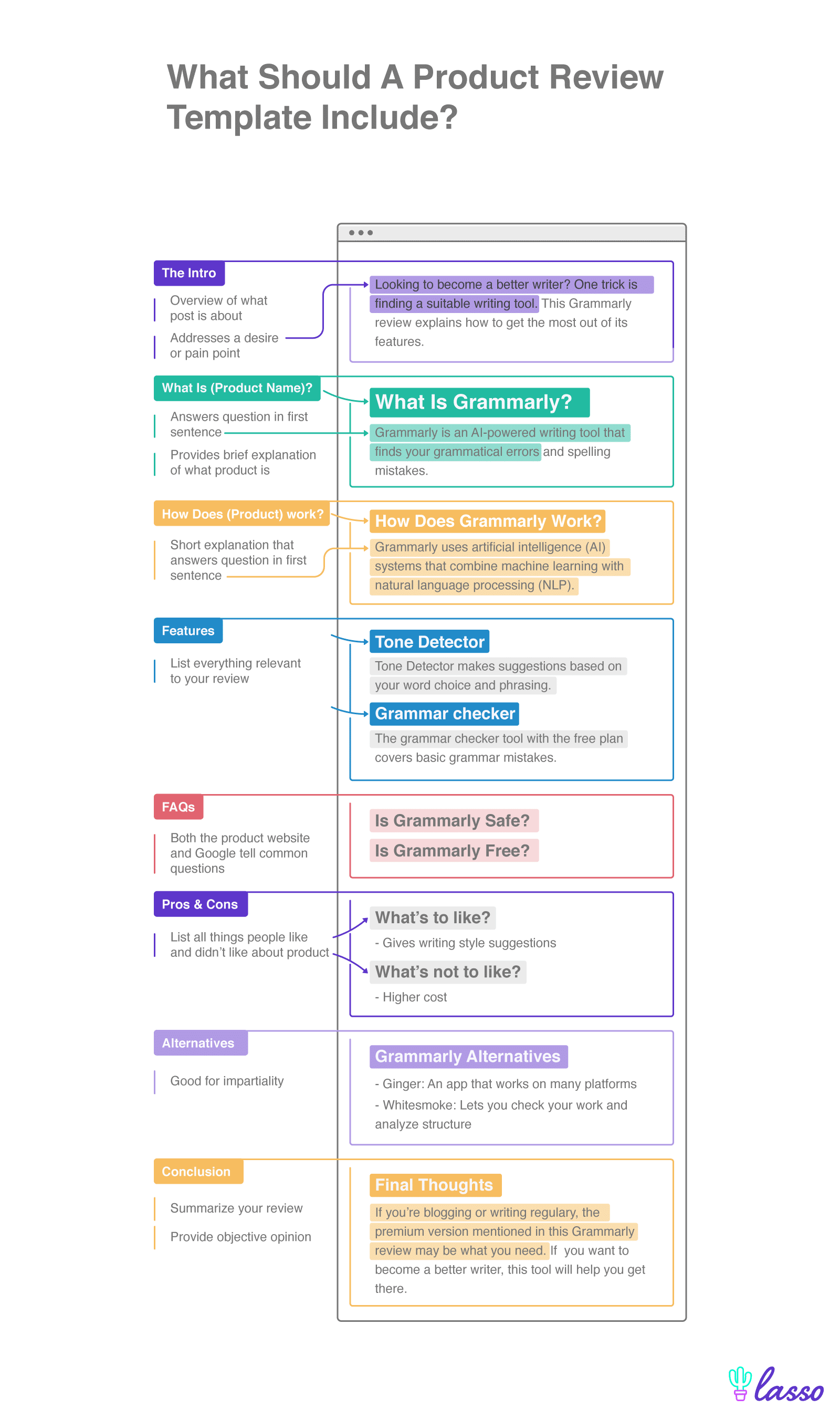 We'll also cover things including why using an image of yourself is critical, why you should use summary and display boxes, writing to attract, and more.
When you write reviews, aim for real-life examples as often as possible. If you haven't used the product, find users who have.
Case studies and online review sites are excellent starting points.
We'll unpack all of this in greater detail below.
Use Summary Boxes and Product Displays
Include a summary box at your review's start. It helps to provide an overview of the product and inform your reader of what to expect.
Summary Box elements to consider including: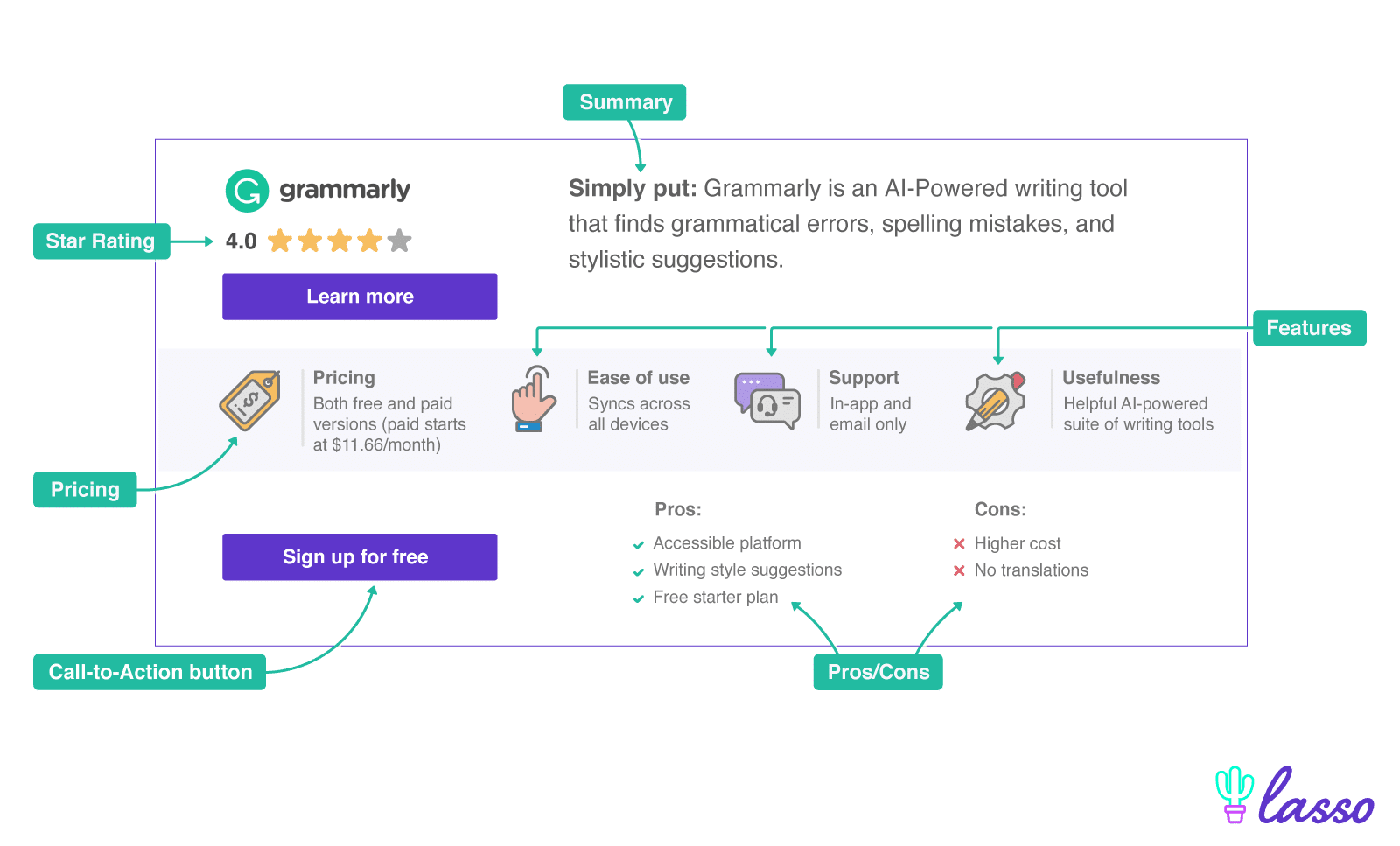 You can also include who the product is best for (i.e., you want them nodding their head immediately, saying, "Yep, that's me!"). For example, "Best for Beginners."
Sidenote: Adding the company logo is a nice touch here too (e.g., we added Grammarly's logo above our star rating).
Not all of the above may be relevant for you, but it's a good idea to hit most of these in your summary box.
There are an infinite number of WordPress plugins that add this functionality to your posts if you're not a developer.
Run a Google search for "best WordPress review plugin" to find one that makes sense for you.
Product Displays
Product boxes are another element you should think about including. It tells your reader:
Exactly where your affiliate link will send them
Presents your product in an attractive, clickable box
Builds trust
Sometimes people are hesitant to click a link if its destination is unknown or its anchor text is unclear.
A display box mitigates your reader's concern.
Our affiliate marketing plugin, Lasso, lets you create custom product displays for all of your posts and pages.
And adding them to your posts is simple.
1. Click the Cactus icon from inside your WordPress editor:
2. Choose your display type: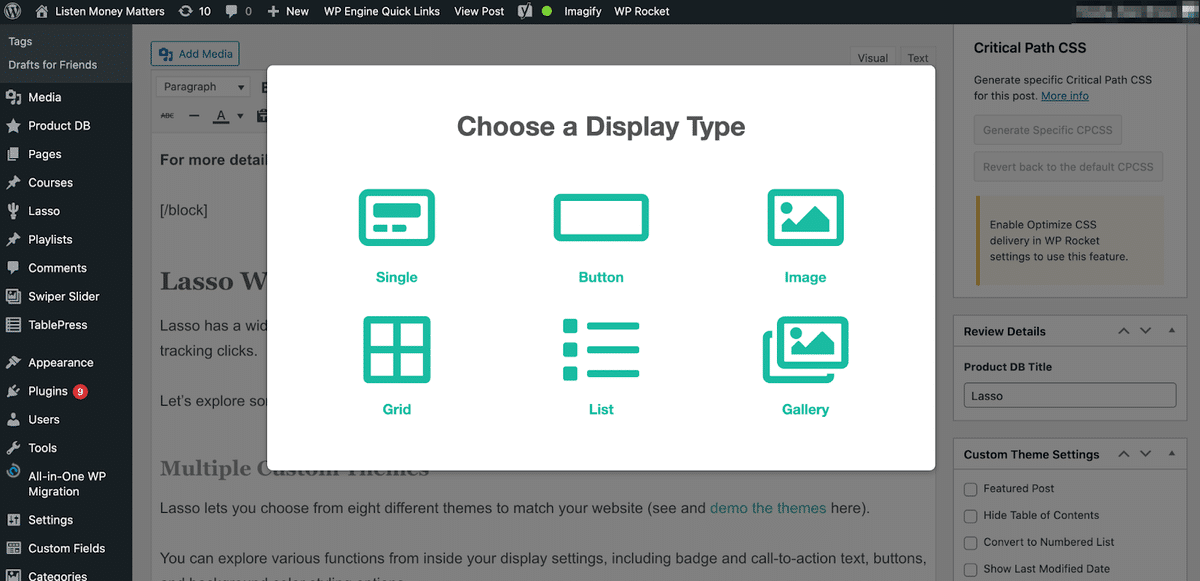 3. Once you choose the type of display you want, Lasso automatically adds the shortcode to your post:
Done!
Below is an example of a Lasso single product display you could create for your site if you had an affiliate relationship with Grammarly:👇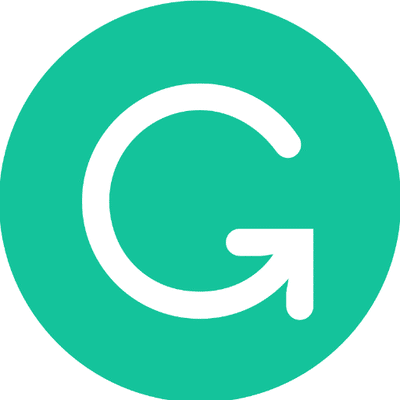 Grammarly Online Writing Assistant
Grammarly is an AI-powered writing tool that finds your grammatical errors and spelling mistakes. But it also provides stylistic suggestions such as your text's clarity, delivery, and tone. You can use it on your desktop app, as a browser extension, and on mobile keyboards.
Try Grammarly
Affiliate Program
We earn a commission if you make a purchase, at no additional cost to you.
Using summary boxes and display boxes can turn a good product review into a great one.
Tip: Optimize your call-to-action button copy in your displays.
Jo at CopyHackers wrote an EPIC copywriting formulas blog post tearing down every conceivable way to optimize your writing…
Even your CTA buttons.
One simple way to do it…
Add the word "Get" at the start of your call-to-action.
For example, "Get instant access" or "Get the free guide"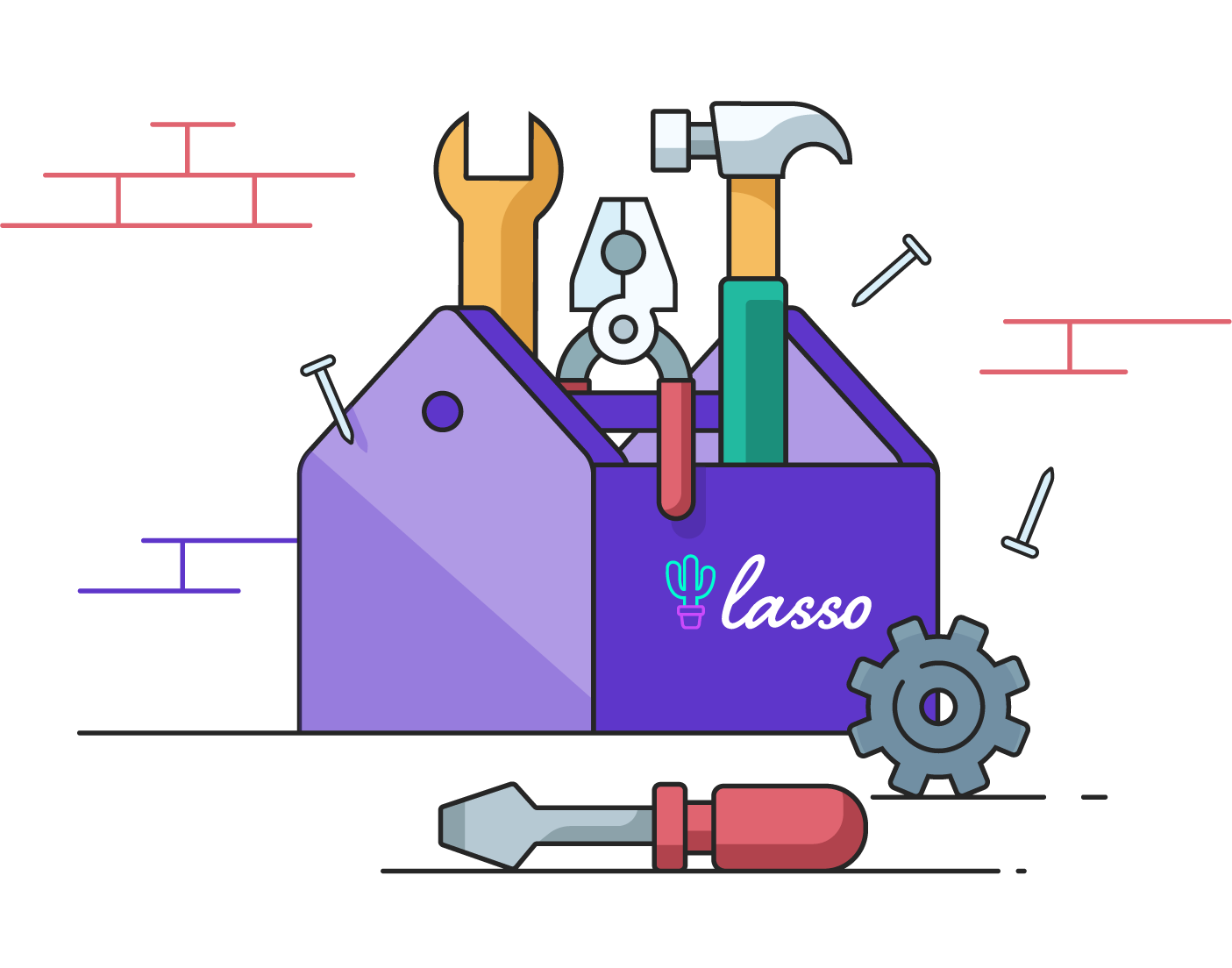 Get our FREE toolkit and checklist for writing articles that convert.
Further Reading:
Use An Image of Yourself
You'll notice I included a picture of myself at the top of this post. A few reasons for this:
Establishes a human connection
Builds trust
Helps with search engines
People are more inclined to listen to you because they can see the person behind the words. It also helps when Google crawls your site.
Your Basic Intro
Your introduction is the place to set the tone for your review. It's also useful to include an overview of what your post is about.
It's especially helpful when writing a review about a product with substantial features.
When you mention which features you'll cover, it can reduce the anxiety about reading something with too much information.
Let your reader know by providing constraints and tell them what you're going to tell them.
For example, if you're writing a review about the best Amazon affiliate plugins, there are an infinite number. So it's a good idea to say in your intro, "This post will cover [number of plugins you're going to talk about]."
A simple way to craft your intro:
Mention what the product's known for (two variations here):

"Many people think of ____ when they think of [product name]
[product] is known for ___"

Which product features you'll talk about

"In this review, we're going to examine:

Feature A
Feature B
Features C

Call-to-action:
Another way to start your review intro is with the PAS formula which stands for:
You hit their #1 pain point. Agitate it. Then show them how you'll help solve it.
For example, you might say: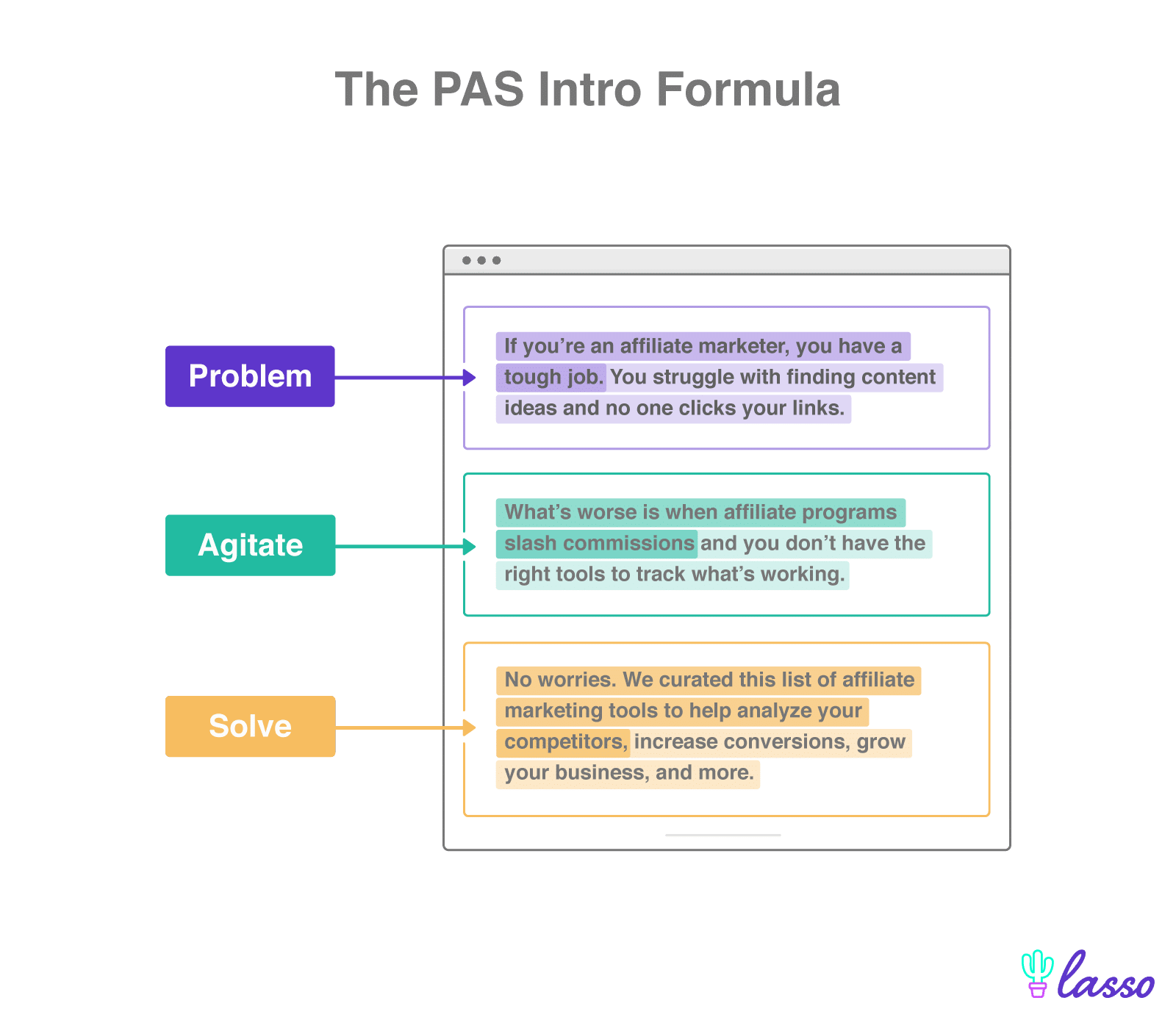 You can do it in as little as a few sentences or follow this formula throughout your entire review. You identify the problem, agitate, and present the product as a solution.
Further Reading:
What Is "Product Name"?
Provide a brief explanation of what the product is, why it was built, or what makes them different from competitors.
You might mention the company's culture, worldview, or operating philosophy.
You can also use language to grab your reader's attention with a bold claim, statistic, or quote.
It's a good idea to include your keyword phrase in the first H2 (heading) of your review so your post is more SEO-friendly.
Here's an example of how you can use it:

Another good rule of thumb is to format your H2s in a Q&A format where your H2 is the question and your next sentence answers it (like above).
This example is from a product review about a crowdfunded real estate investing platform. But you can use it for any niche.
Further Reading:
How Does "Product" Work? / Getting Started with "Product"
Here's a great place to mention processes or their approach to handling specific features unique to its brand.
For example, if it's a real estate product (like the one mentioned above), what's their process for finding properties or for vetting sponsors?
If it's a blender, mention any unique technology behind its blades, motor, or settings.
This is where adding any tutorials, user-generated screenshots (points if they're annotated), infographics, or videos provides a significant value add.
Here's an example of one blog post we created about how to create a resource page using Lasso with the addition of a video embed.
One of the biggest problems people face is learning how to use a product.
When you show them how to start, it boosts your credibility and turns you into a trusted authority.
Like the annotated image above, using these throughout your post adds color and emphasizes your points.
Below is from a post explaining how you'd use Lasso with Google Analytics to track link clicks by examining GA's "Total Events" category.
It tells you what steps you need to take and in what order, where to add your URL, and where the total events display to successfully complete this task.

Or, this blog post about how to use our keywording tool, features a video embed explaining the process.
You can rinse and repeat this formula for every section of your review if appropriate.
Further Reading:
Features
List everything that's relevant to your review (as mentioned in your intro).
Features is a broad category so there's no one-size-fits-all approach.
If you're unfamiliar with the product and wondering what features to include, try a Google search using terms like "[product name] reviews."
Visiting the product's website is a good idea to get a sense of the marketing language and what features they're promoting.
Most times, the product has a Features category on its webpage.
This is where you'll typically start as it holds the info that's most essential to the brand.
Here's one from the fintech company, Personal Capital, who's known for its free suite of financial tools, so if you were writing a review about that model, that's a good place to start.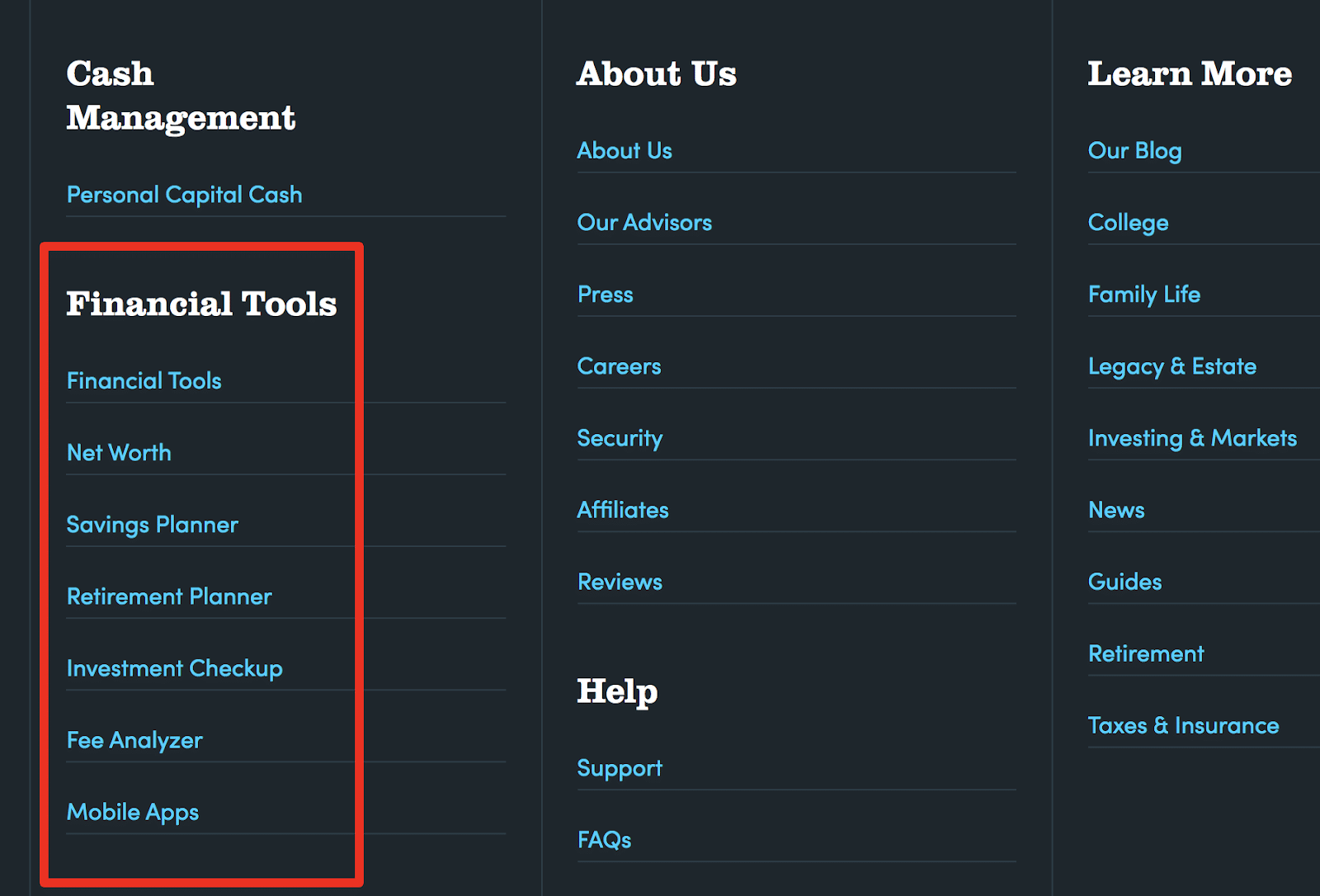 One way you could write yours is to break down each tool as a sub-topic beneath the main topic, Financial Tools.

You'll want to counter that with customer reviews to see what they like and what they don't.
Potential features to include in your review:
Educational resources
Tools
Customer support
Mobile app
Security
Some of these may be irrelevant to your niche.
Let's use another example like mountaineering tents.
I'm no expert in this category, but a quick Google search using "best mountaineering tents" reveals several high-quality reviews.
You see immediately what are some good ideas to use as features for this category:

Buyers consider things like capacity, weight, number of poles, and price before purchasing.
Build your review features around what buyers consider important.
Include A Features Table
Using a features table near the top of your post is a good way to tease your readers of what's to come.
It's a simple overview that pulls them down the page.
A good idea is using something like TablePress to see "at-a-glance" highlights of your product.
Here's one example from NerdWallet.
No matter what niche you're writing about, a features box at the top of your post is a good way to help readers.
If you know which features are the most popular, lead with those to draw your reader in.
You can use an assortment of plugins to perform this task (e.g., Table Press).
Or, Google "best WordPress table plugin"
Equate features with benefits in the body of your review whenever possible (don't just use a bulleted list without explaining how it will solve their problem).
Scour the web for the product, every kind of customer who's encountered it, and how it helped them.
A good example comes from the software services review site, G2.com. There's a section where it asks users, "What problems are you solving with the product?"

You can find a goldmine of information here that you can apply to your review. If you break this down by features and benefits, you get:
Feature: sync accounting
Benefit: easily screen share with colleagues
Equate every feature of your product with a benefit that helps your reader.
Further Reading:
FAQs
FAQs come in several forms including the product's website, Google's "People Also Ask," or Google's "Searches Related To."
Both the product and Google are telling you these are common questions. Adding them to your review helps to get in front of any concerns your readers might have.
Let's use surfboards as an example.
Google's People Also Ask
If you're writing a review about firewire surfboards, you'd want to visit the particular brand's website, but also use Google's People Also Ask.
Here's what we get: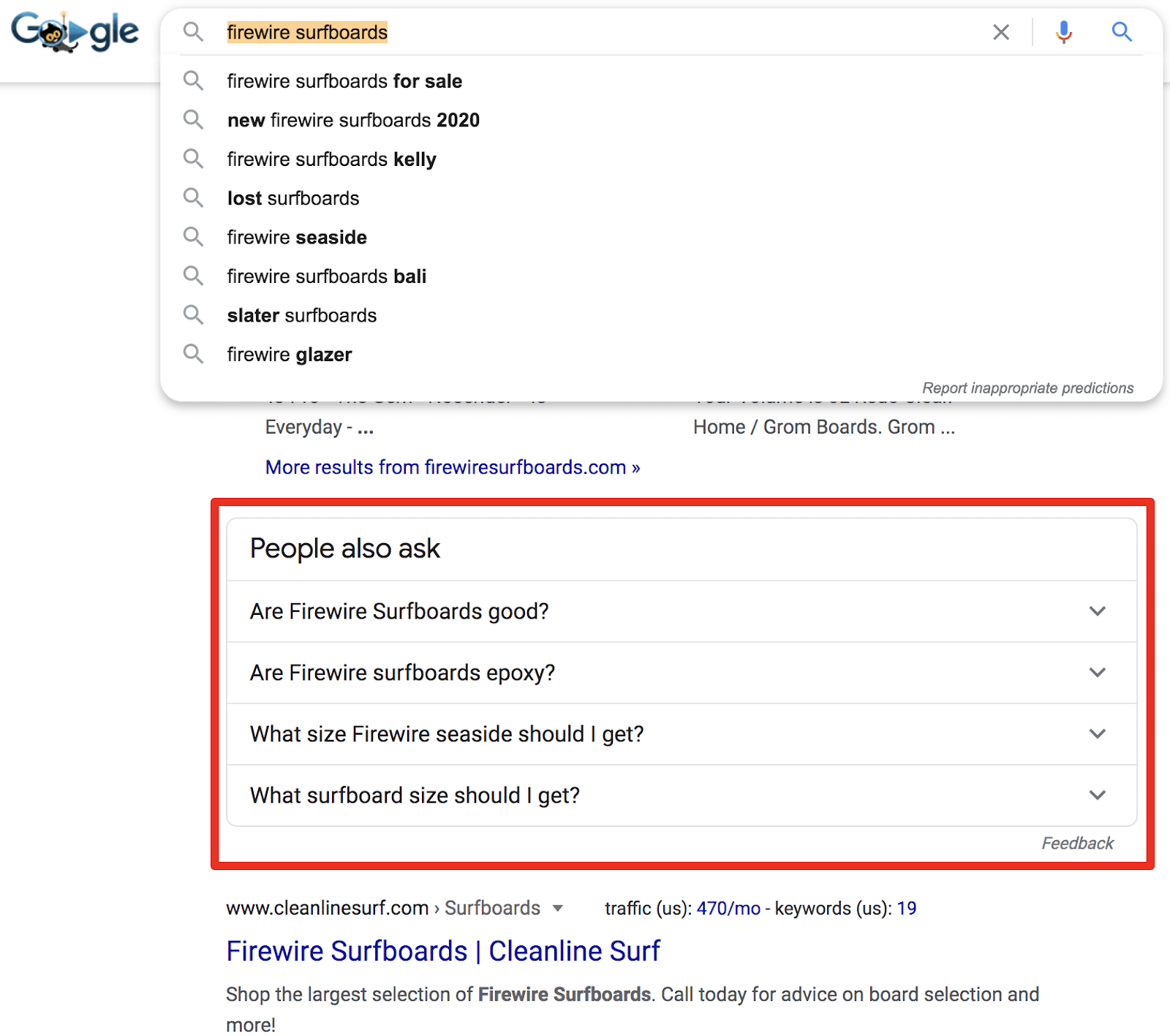 You can use the above questions as additional H2s/H3s (topics and subtopics) in your post. It could potentially bring someone to your site searching for one of the above queries.
Searches Related To…
Or scroll down to the bottom of the SERP and see what the "Searches Related To" box says: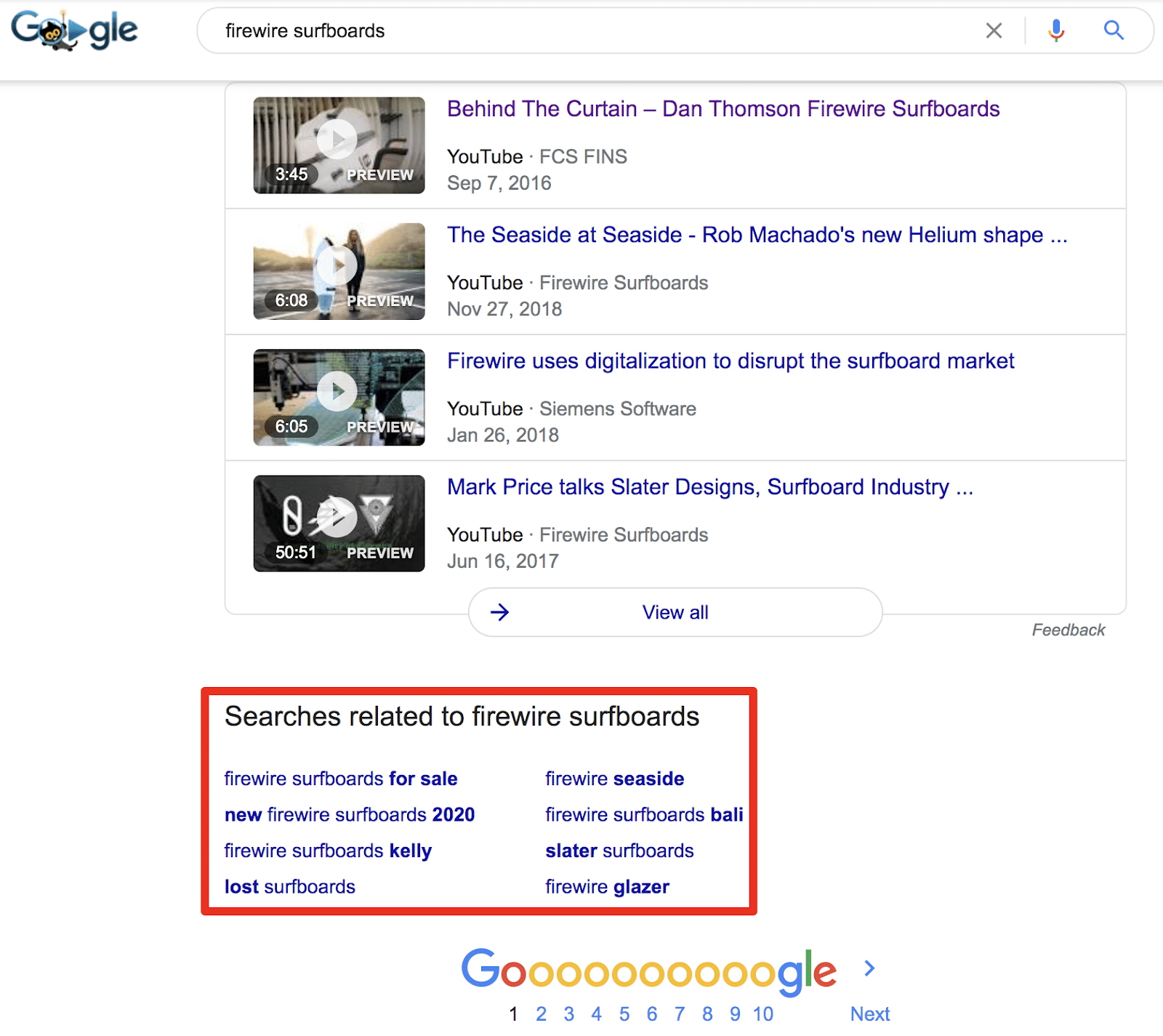 These can help shape the outline of your post as you figure out what's important.
Here's an example using FAQs in your review: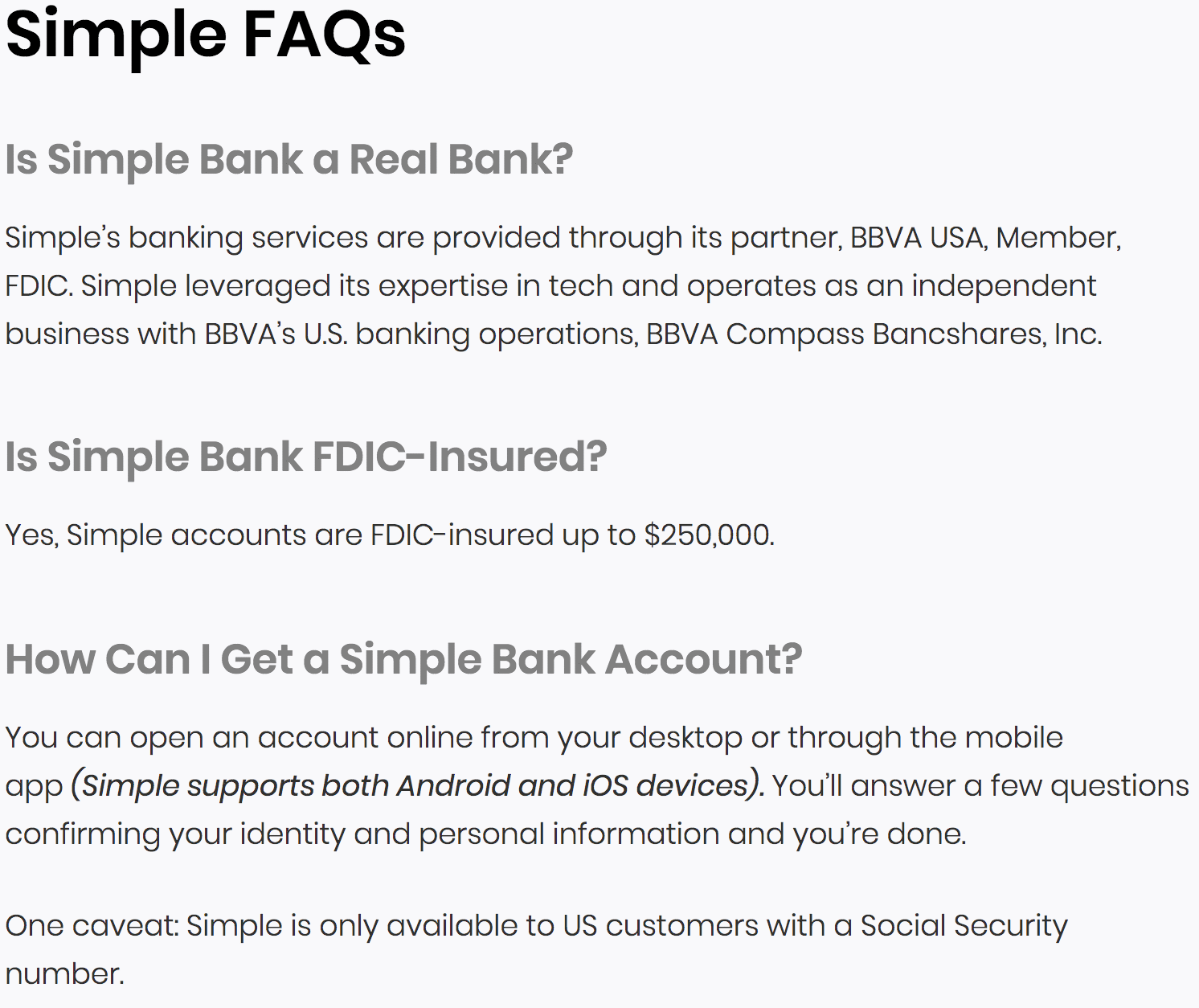 Or head to the bottom of the company's homepage and look under "Support."
For example, if you were writing a Lasso review, you could scroll to the bottom of our homepage and find "Support":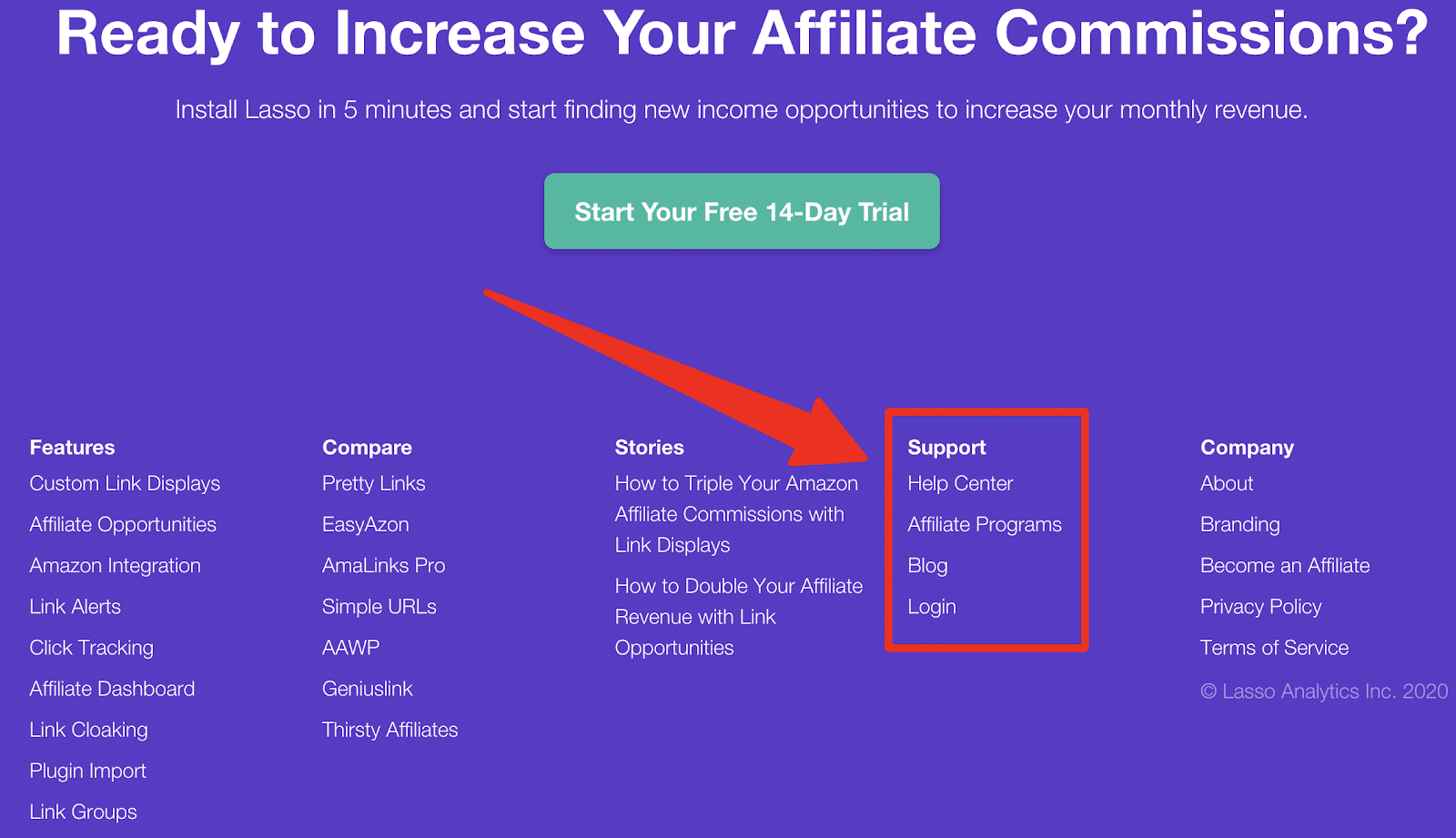 If you click on Help Center, you're taken to a page containing several categories of questions.
I've found these pages to be extremely helpful when adding the finer details in posts.
Read a company's "About Us," "FAQs," and "Support" pages.
Aside from this, you can use other review sites depending on what your topic is.
Amazon product reviews are an easy win, but you can always try Googling "best review sites" if you're looking for something particular.
Case studies are another piece of information to use in your review. If you've used the product, document your experience, and share it with your readers.
If you haven't used it, Google "[product name/niche/keyword] case study."
Here's an example if you were writing a review about Quickbooks accounting software and Googled "Quickbooks case study":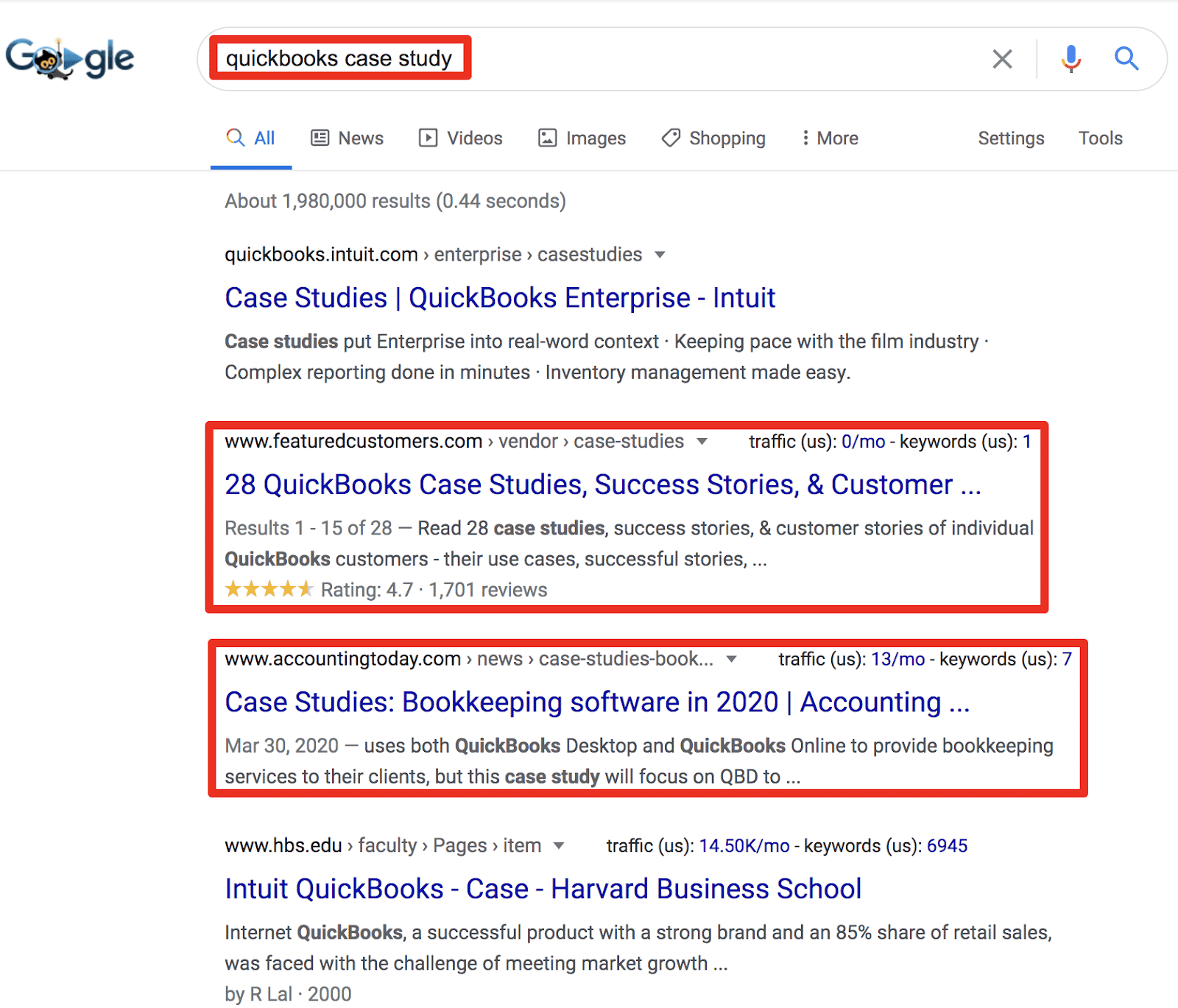 You can also cite the product's number of reviews.
For example, if you were writing a review about this blender, you can see how many product reviews it has on Amazon:

Nearly 15,000 customer reviews. You can easily sniff out the best products with a number that high. It's safe to say people like it and that could be worth mentioning.
Or use it in your headline.
If using the blender example above, your headline could read:
The Best Countertop Blender (According to 14,986 Amazon Reviews)
If youd like to learn more about Amazon's affiliate program, read our Amazon Associates Guide.
You could also mention any influencers, celebrities, or notable bloggers in your niche who have used and loved the product you're reviewing (if applicable).
Further Reading:
Use Quotes
When people see other people liking or using something popular, more people are inclined to like it too.
Social proof is HUGE.
So dropping the number of reviews a product has is another way to build your case for or against a product.
The same goes for something shared a lot on social media.
Mention how many likes or shares your product has received as another key metric in helping to guide your reader (and find helpful product details in the process).
You could quote specific comments and include them in your post, especially if it's a memorable phrase that highlights your case.
For example, one of our niches is personal finance, so sometimes when we're writing about a particular product we mention other key players in that space who also use and recommend it.
Is "Product" Right for You? (Pros & Cons)
Address all of the things that you (and other people) liked and didn't like about the product.
When you write your review, make notes in your draft about what you like and dislike and include them in your pros and cons section.
This helps me to complete this section.
Your topic header could be "Is [Product Name] Right for You?" and your sub-topics could be your pros and cons.
Here's one example of how you could approach it: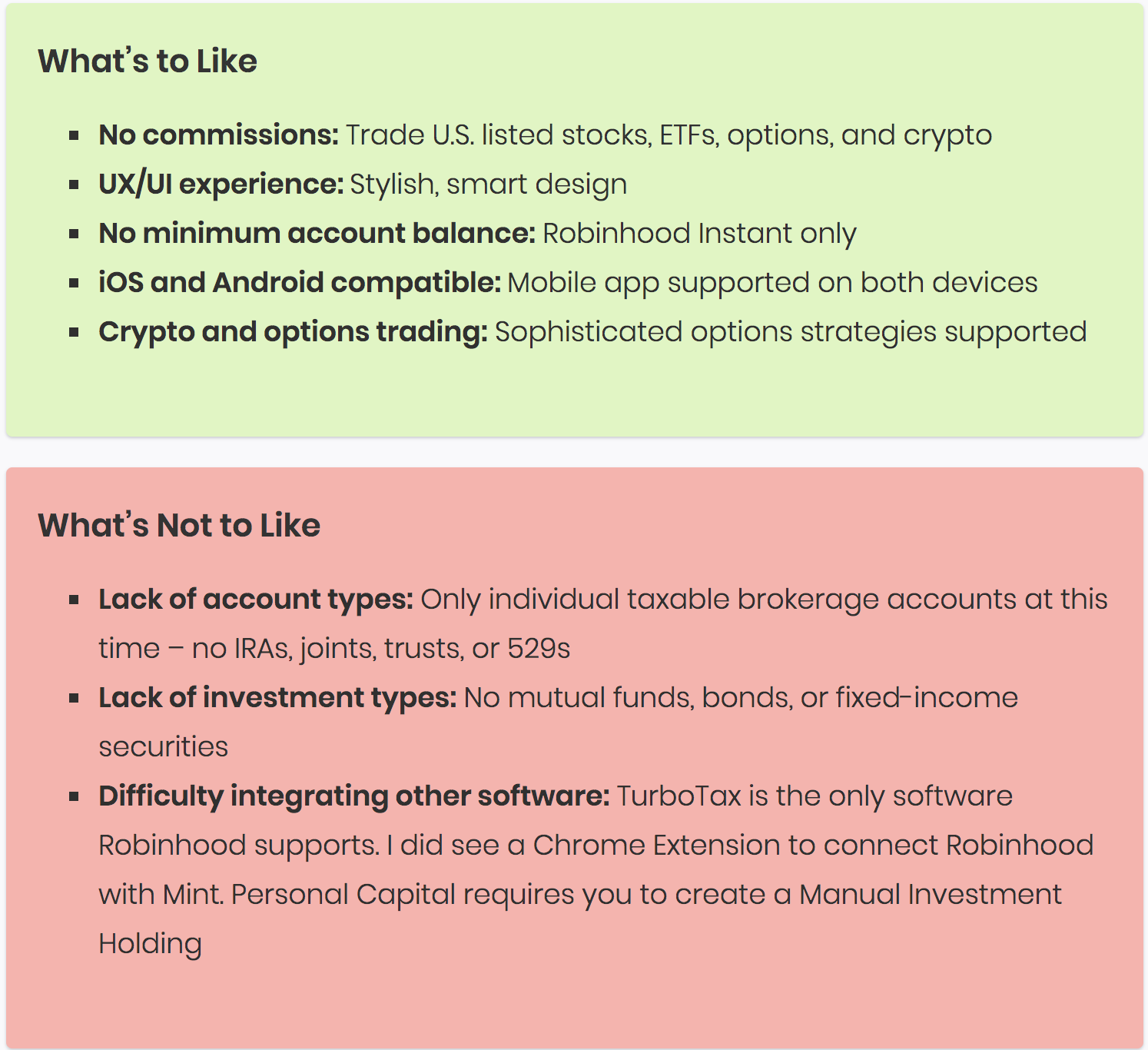 Here, we added a green/red background (this isn't mandatory). It's more important to draw a distinction between what's good and bad about the product.
Another way to do it is divide your pro/con section into two vertical columns.
Alternatives
Displaying alternatives is good for showing impartiality.
If you're well-versed in your niche you know who your competitors are, but if you aren't, use Google's "Autocomplete" search to find them.
For example, type in your product followed by the word "vs" and let Google autocomplete it.
Let's say I'm writing a review about Ahrefs and wanted to find its competitors, I'd enter "Ahrefs vs" into Google.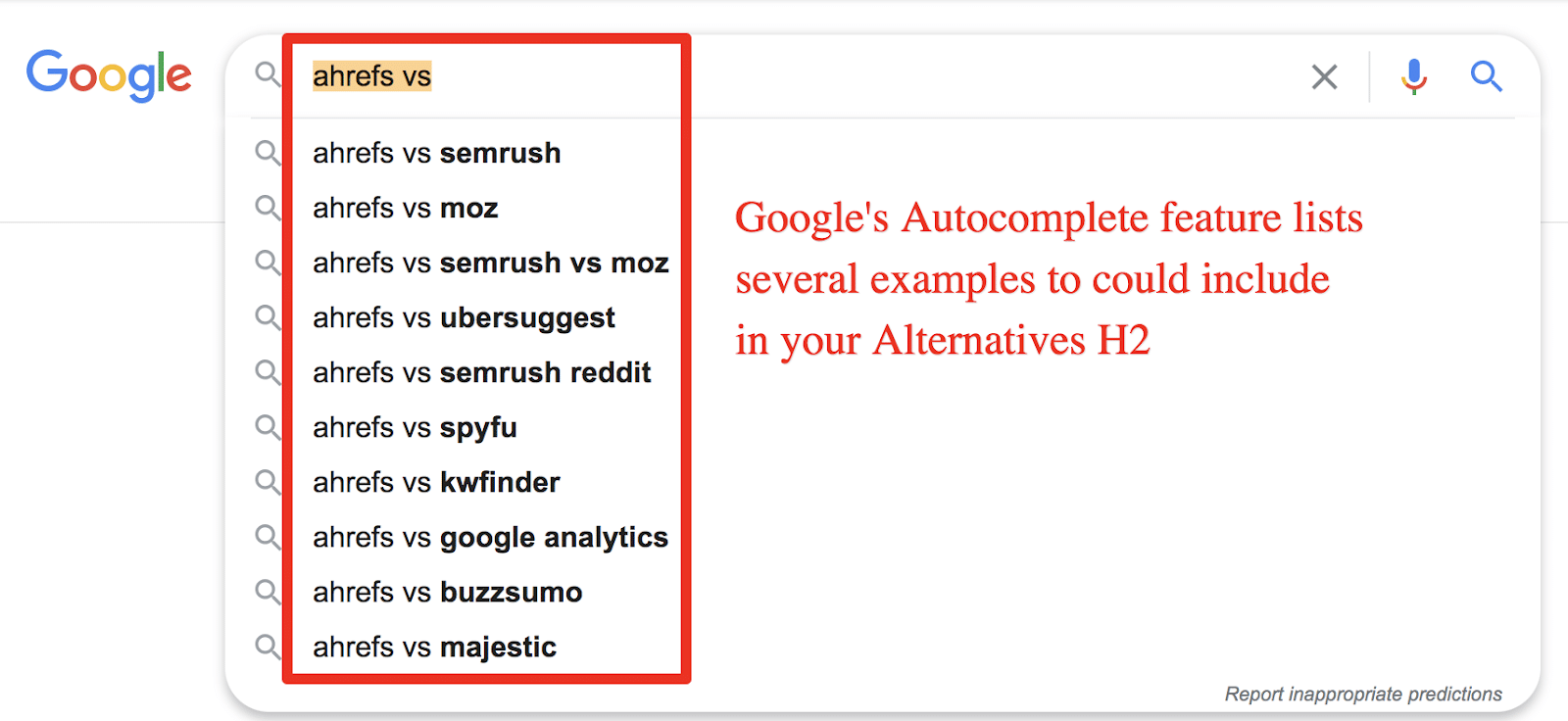 Google gives you several alternative examples. These alternatives could be your subtopics.
Here's how AuthorityHacker did it with its WP Rocket review: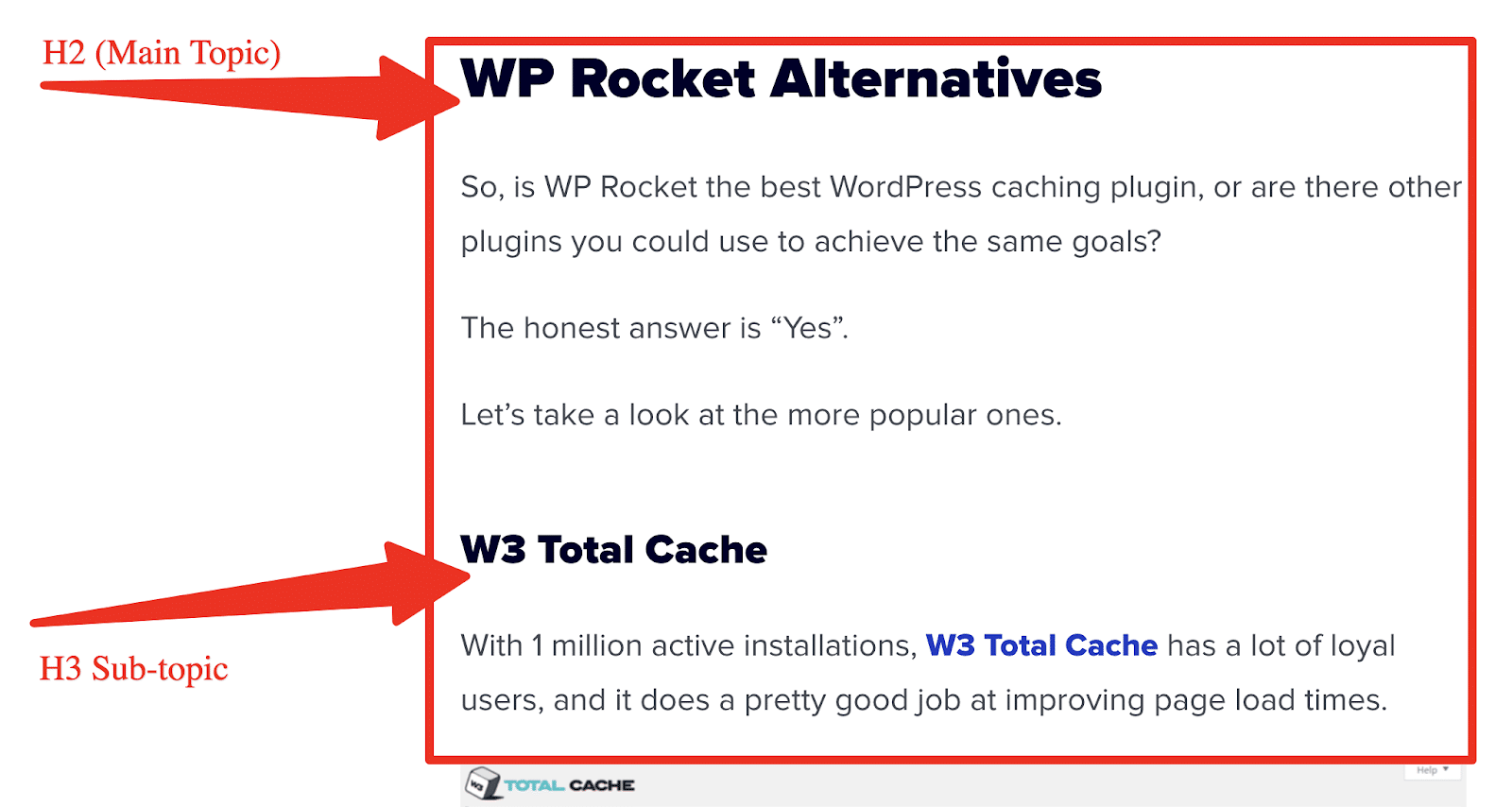 You can display alternative products as grids using our plugin, Lasso.
Or you can use a table builder plugin (e.g., Table Press).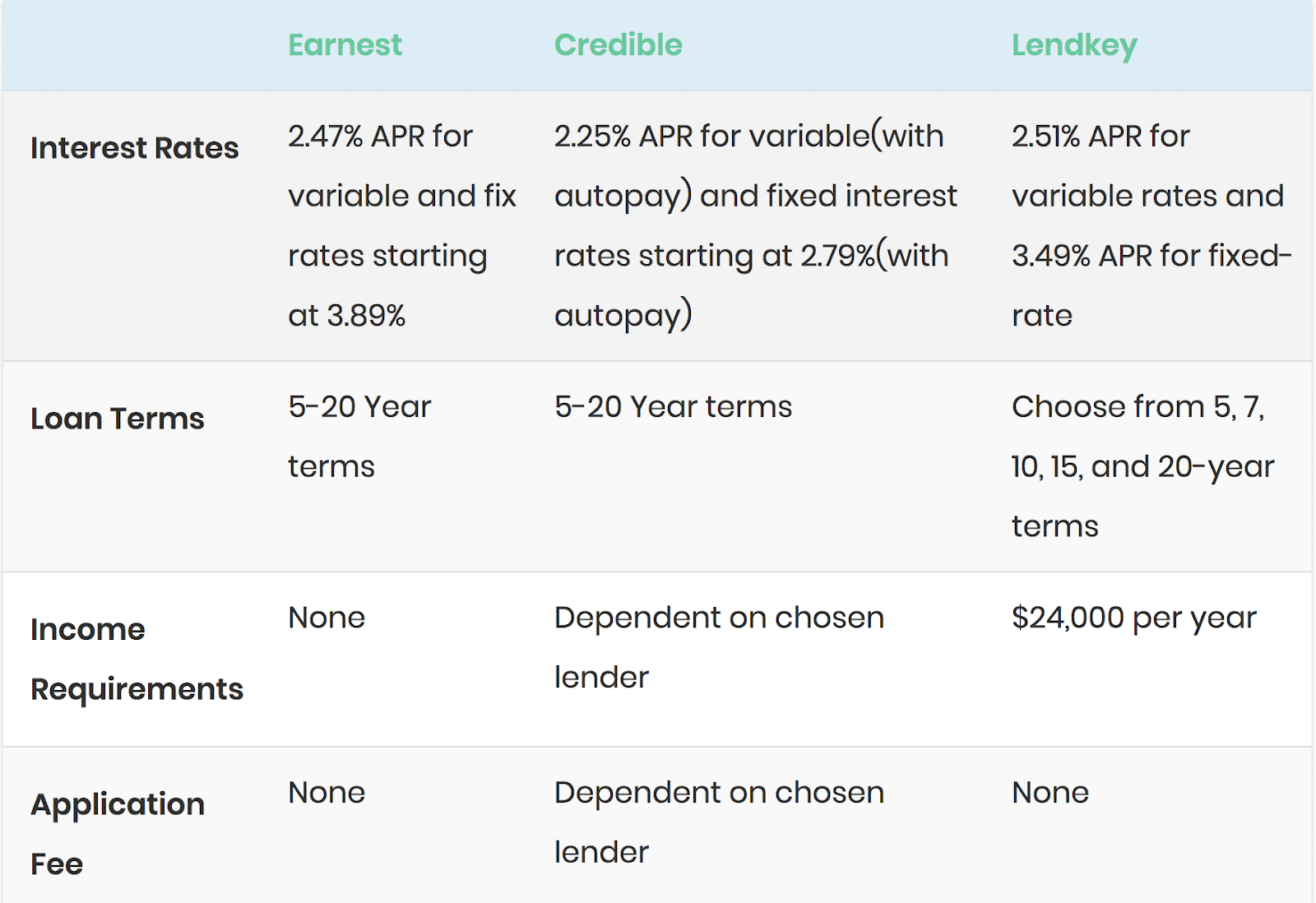 Here's a detailed WP Beginner Table Guide that explains how to do it. Adding these features to your review makes it easier and more interesting to read.
Further Reading:
Your Conclusion & Call-to-Action 
Summarize your post, provide your objective opinion, and (if it's a good product), suggest why it's a good fit.
For example, if you were reviewing a toaster, you might say something that highlights common pain points and positions your product as a solution:
Toasters usually burn your bread's surrounding edges, toast unevenly, and give you a soft interior. A reason why I'd spend money on this Redmond 2-Long Slot toaster is that it avoids these issues with oscillating heat coils. If you're searching for a toaster to solve these problems, I'd check out the Redmond. You can learn more here <affiliate product link>.
Another good trick is to rewrite your opening summary. No rocket science required, just rearrange your words until it reads like something fresh.
Write Words That Attract (While Pleasing Search Engines)
Your review should align with your reader's query and provide solutions to their problems. To make your writing easy-to-read, it should be:
Conversational
Impartial
Honest
Empathetic (understand their problem by mentioning it back to them)
Refer to your reader as "you." A lot.
For example…
Say this: "When you write your reviews, aim for real-life examples."
Instead of: "When writing reviews, aim for real-life examples."
Further Reading:
Be Objective AF
Answer questions and provide solutions. Your goal is to be "purely informative."
And you'll also be better equipped to manage the next Google core update and *hopefully* avoid a significant traffic loss.
If your site's content affects people's lives (especially YMYL sites), or if it's accepting payment in some way, you must be seen as trustworthy.
Google's getting smarter connecting the needs of readers. If you're writing flowery marketing fluff, it reflects poorly.
This article from Rank Ranger sums it up pretty well referencing a Google core update that occurred late last year.
For a deeper dive, check out Google's Quality Rater Guidelines. Or this post from Marie Haynes which is less daunting.
She also ran a site audit for us and was instrumental in its improvements.
While we're on the subject…
Avoid language that sounds:
Salesy (if it sounds like the brand's landing page, it appears less impartial)
Biased (e.g., "This [product] is the bee's knees and you should totally go buy it")
Be objective AF with your product review.
It's more genuine, you'll provide more value to your readers, and you'll make more money which is why you're doing it in the first place.
Further Reading:
How to Get Companies to Send You Products to Review (3 Ways)
If you've come this far, perhaps you're thinking about how you can start writing more product reviews (and where to find companies that'll reward you for doing it).
Let's explore a few options.
1. Join Consumer Panels
You can sign up to help businesses improve their products (while simultaneously getting hands-on experience for free).
Platforms like McCormick Consumer Testing let you play a part in the product development process. You'll test items based on meeting specific demographics after creating an online profile.
Some only let you test quarterly (four times a year) so what you can do is create profiles on multiple platforms to increase your chances.
You can join panels that are relevant to your niche and the product types you already write about. For example, if you have a food blog, you could try Leatherhead Food. Run a fashion blog? Join the Vogue Insiders.
Tip: Run a Google search using the keyword phrase "[your niche] consumer panel" for finding ones that make sense for you.
2. Get Free Sample Boxes
Businesses want more customers. And one way to do that is by giving stuff away. Many brands are eager to ship you their merch (for free!) in exchange for your testimonial.
There are several platforms you can sign up with to connect and get rewards. You can be the first to test new products, content, or offers.
Sidenote: Being the first to review a new product lets you capitalize on organic traffic spikes from trending brands.
Some worth exploring are:
3. Leverage Your Audience
This may sound like a no-brainer, but it's still worth mentioning. If your website attracts a generous amount of traffic, you can use it to your advantage.
Brands want to get as many eyes on their products as possible.
So, you can say that your site gets X amount of monthly visitors (or if you're active on social media, say how many followers you have) when conducting your outreach.
These metrics become your selling points when pitching the products you'd like to test.
Position your site as an attractive way to get their company seen by potential buyers.
Last Words
Whether you're an affiliate marketer or blogger, writing product reviews is an excellent way to boost your authority, conversion rates, and commissions.
And when the words on the page won't come, having a product review template will help.
No need to reinvent the wheel.
Want more affiliate marketing tips? Read this.
Our creations in your inbox, weekly.
We've built multiple six-figure online businesses that our moms are proud of.
We'd like to help you do the same.