Adding affiliate links to your blog is the best way to monetize your content (and make passive income). But, it's crucial to use them correctly, or you risk losing your reader's trust.
We've spent a decade building million-dollar affiliate sites. We know how to do it in ways that'll engage your readers, get more clicks, and boost your commissions.
What we're sharing is rooted in experience, won through years of trial and error. So, keep reading if you're interested in learning how to transform your website from a hobby to a business.
But first, let's make sure we're on the same page.
What Are Affiliate Links?
An affiliate link is a URL with a unique tracking ID specific to a merchant's product or service.
The tracking ID tells the merchant which site sent them the sale so they can make sure the right person gets the commission.
Below is an illustration of an Amazon affiliate link.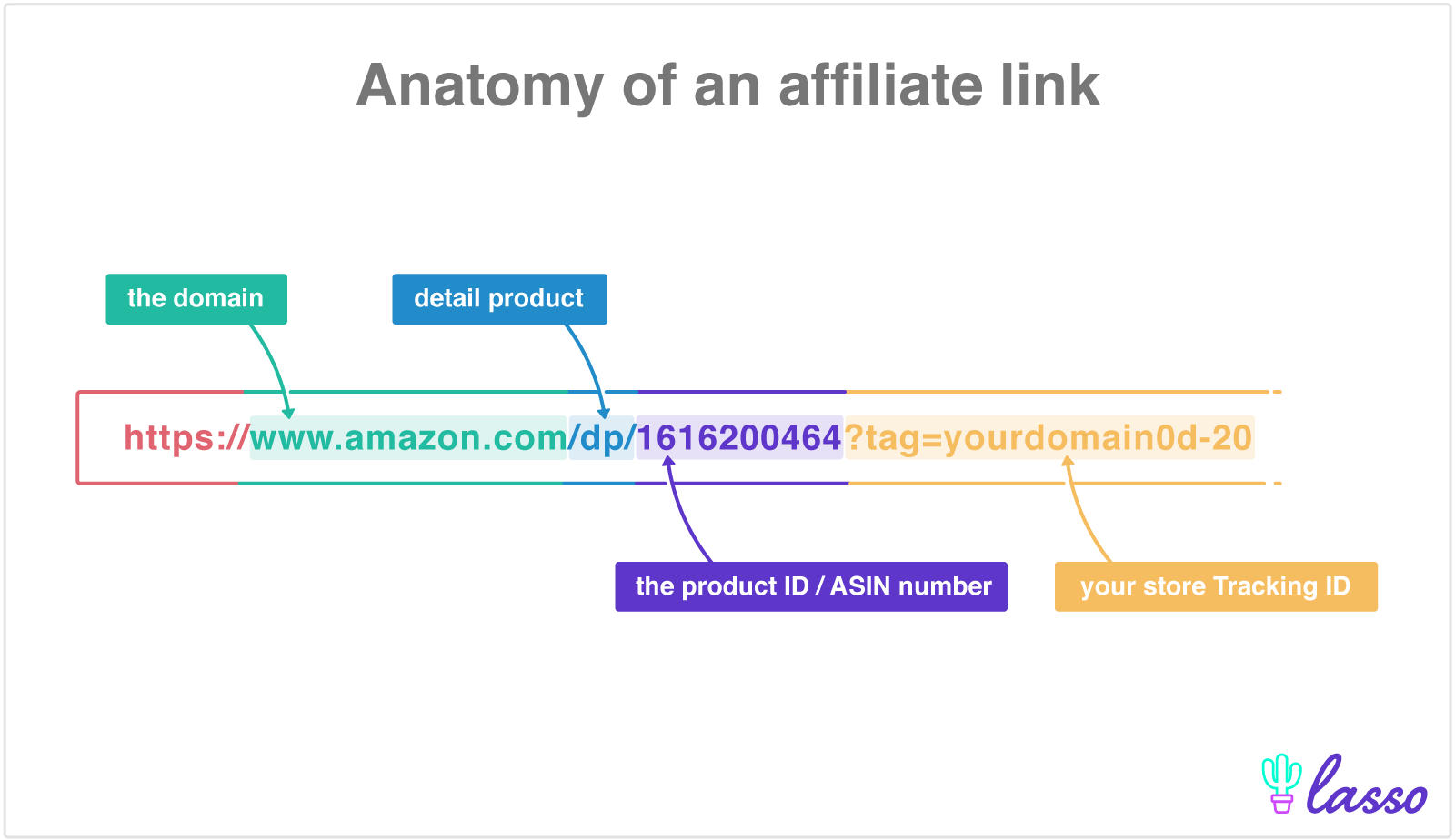 The tracking ID (aka your "affiliate code") is how you get credit for the sale.
How to Get Affiliate Links?
You have to sign up for affiliate programs to get links.
They're free to join and typically approve quickly (Amazon's is practically instant).
To find a program, try one of these Google searches:
brand name + affiliate program (e.g., Lasso affiliate program)
niche + affiliate program (e.g., financial affiliate programs)
Sidenote: To make it easy, you can search our database with over 8,600 affiliate programs categorized by niche.

Alternatively, search one of the more extensive affiliate networks, such as ShareASale, ClickBank, or CJ Affiliate.
Once signed up, explore their database for relevant products in your niche.
You can also search by links in your affiliate dashboard (like in the screenshot below).

Affiliate platforms vary from network to network, but this is typically how you'll find them.
Further Reading:
How to Add Affiliate Links To Your Blog
Here are the easiest ways to add affiliate links to your blog content.
1. Use our affiliate plugin Lasso
Our plugin works great because it'll help you organize, track, and cloak your affiliate links.
For example, if using our tool, Lasso, you'd paste the affiliate link into Lasso's dashboard.

Then, Lasso creates a Link Details page for your affiliate product.
For instance, let's say you wanted to add Roofstock's affiliate link to your blog. Simply paste it into Lasso, and here's its Link Details page.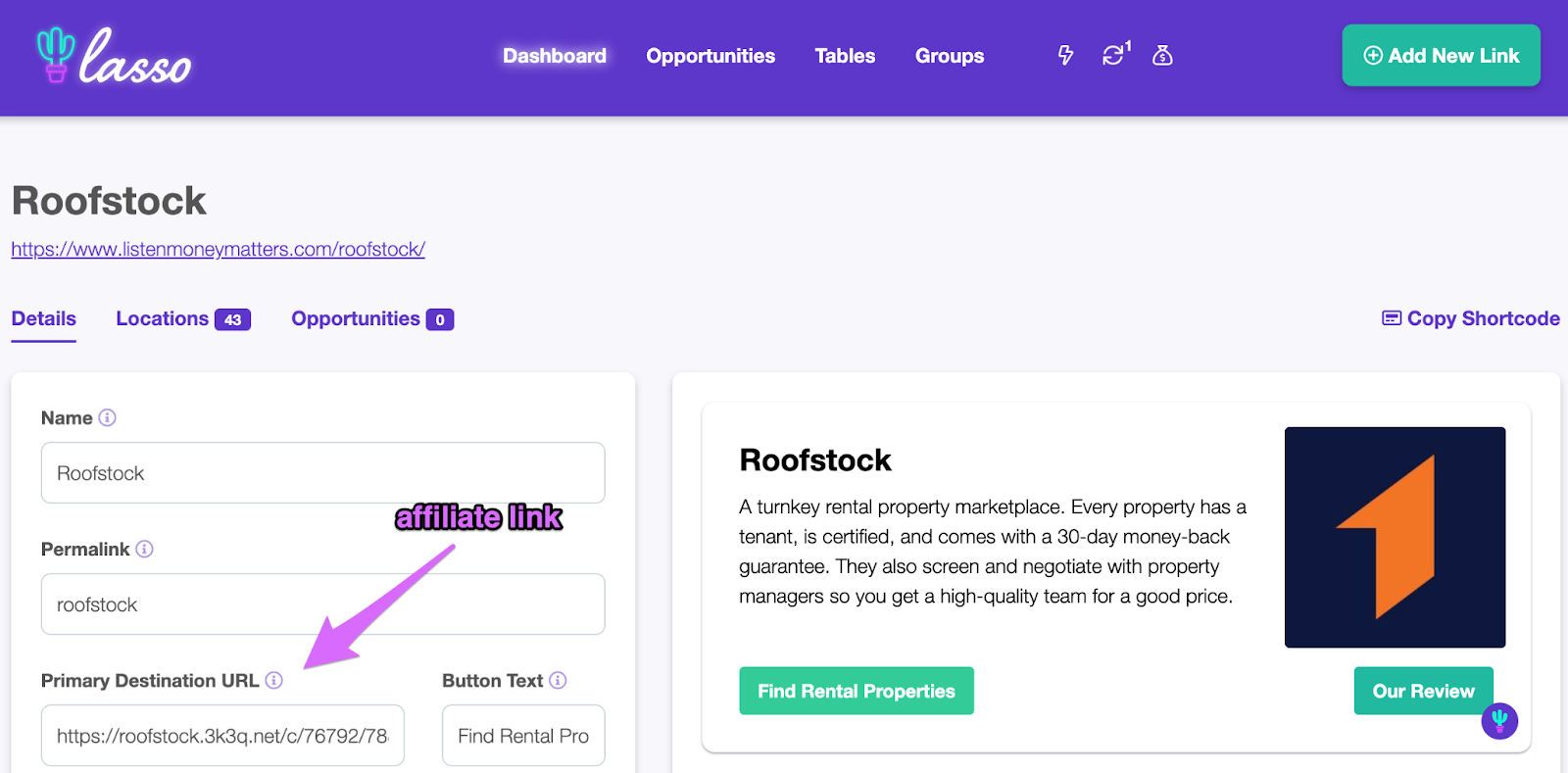 The "Primary Destination URL" is your affiliate link.
In addition, Lasso cloaks the link and shows you every place you've used it when clicking "Locations."
Sidenote: Cloaking your links helps you create memorable branded URLs that are easy to share with your audience.
You can find all of your affiliate URLs in a searchable dashboard. It'll display each URL, image, name, group, and the number of links across your site.
Plus, you can see which links are broken and look for new linking opportunities.

And when you're ready to add your affiliate link to your blog, you'll do it the same way you'd add any link in WordPress.
For example, if you wanted to add your Roofstock affiliate link to your post, type "roofstock" into the search field.

Because Lasso created the link for you, it'll read "Lasso" in the right-hand column. This makes finding your links quick and easy.
Imagine trying to search for the un-cloaked version of Roofstock:
https://roofstock.3k3q.net/c/76792/788758/8876
This was one reason why we built Lasso.
After seven years of running and growing his affiliate site, it became harder for Lasso's founder, Andrew Fiebert, to manage. He struggled to increase his affiliate revenue with thousands of affiliate links and no way to control them.
2. Copy and paste the affiliate link into your post
WordPress lets you insert links to your content quickly, and affiliate links are no different.
Highlight the text where you want to add your link and click the link icon (or "command + k" on your keyboard).

Then, paste your affiliate link into the field. Done!
This is an excellent first step, but simply copying and pasting the link into your content won't let you track or cloak it.
Link management will quickly become a nightmare of spreadsheets, broken links, lost products, and manual updates.
This is why using our affiliate plugin Lasso will fix all of those.
3. Copy and paste the HTML code
Affiliate programs have various ways to display affiliate URLs and text links.
Another method bloggers use is adding widgets to their site's sidebars and footers.
Go to Appearance > Widgets > Custom HTML inside your WordPress dashboard.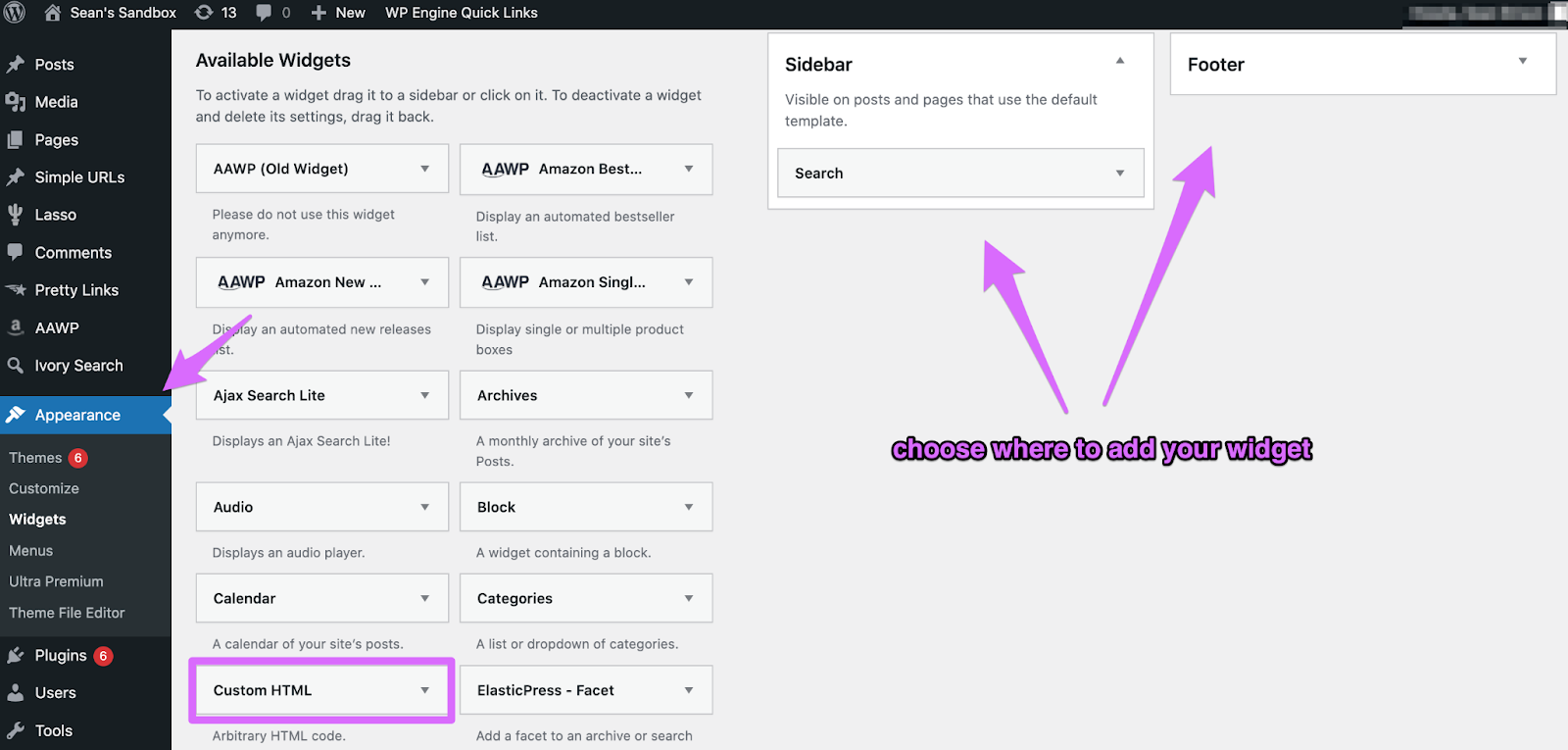 Next, paste the HTML code from your affiliate program.
For example, when using Amazon, you can copy and paste the code from their ecommerce site.
Simply select any product, then get the code.
Alternatively, you can embed the code directly into your WordPress code editor.

This method also works, but without an affiliate plugin to keep you organized, you'll quickly lose track of your link's performance.
How to Promote Your Affiliate Links
Getting your links is the first part; now, you have to promote them.
The best way is to weave links into your content naturally, sharing your affiliate product as the solution to your reader's problem.
Here's a shortlist of approaches we've used that should boost your affiliate sales.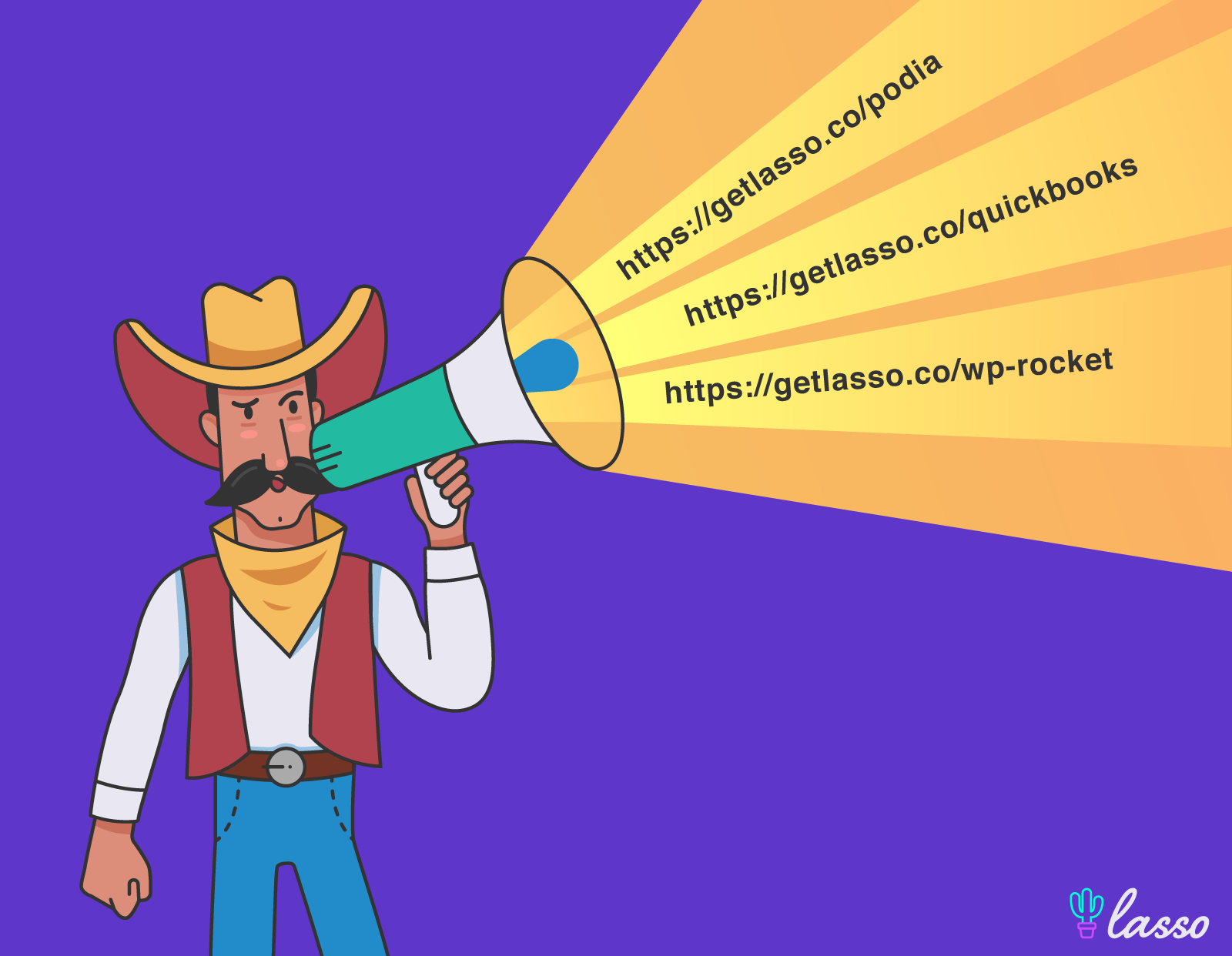 Use Attractive Product Displays That'll Stop Scrolling
Here's a fact: Online readers skim.
We've tested this on our sites and saw website visitors scroll past our affiliate text links but stop and click our product boxes.
That's another reason we created Lasso.
Try adding product displays (like this one below👇) to your content to attract more attention.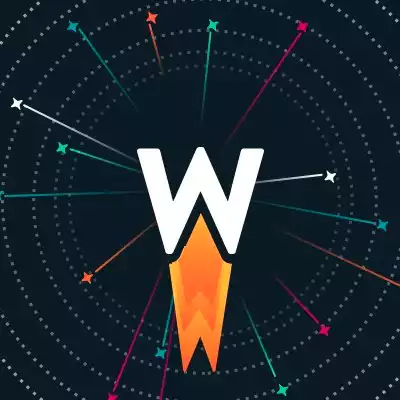 WP Rocket
Make your site load faster in a few clicks. WP Rocket is recognized as one of the most powerful caching plugins for WordPress. We use it specifically for image lazy loading.
🚀 Cache My Site
Affiliate Program
We earn a commission if you make a purchase, at no additional cost to you.
Lasso co-founder Matt Giovanisci tripled his affiliate revenue from $40,000 to $140,000 in a year. It was a combination of a traffic increase and adding more affiliate link displays strategically across his site. Read his story here.
If you're curious about which types of content convert best, try writing articles where your reader is in "commercial investigation" mode.
These include:
Typically, somebody has narrowed their choices to a few options and is almost ready to buy.
Product Reviews and Comparisons
Product reviews gives your reader an objective analysis of a product while comparisons pit two products against each other.
This reader is typically "on the fence" between products. Your article can nudge them in one direction and win the commission.
Best Lists
This article is a curated list of products your reader is searching for. For example, "best gifts for bourbon lovers" or "best tools for earning passive income."
These have high-buying intent due to the nature of the query. A person searching for "best gifts for 'x'" is ready to purchase, they just need a few good recommendations first.
Tutorials
You can create content that teaches people how to do something, then include your referral link—for example, showing your readers how to use specific email marketing software (e.g., Active Campaign).
Create A Resources Page
A resource page is a fantastic location to put several affiliate links in one place where the buying intent is high.
Our site, Listen Money Matters, has a Resources Page (aka our Toolbox) that converts at 10%. That's an incredible number.
Depending on your traffic, a 10% conversion rate adds up quickly (potentially thousands or tens of thousands of dollars).
Further Reading:
Leverage Your Email List and Social Media Accounts
Don't be shy about emailing your list. They've already permitted you to connect, so take advantage.
For example, if you created a special bonus for a product you recommend, inform your list! Or, if an item has recently been upgraded, reach out to your audience.
If you connect with your audience on social media, use those accounts to announce unique affiliate products, content, or upgrades.
Twitter, Instagram, Pinterest, and TikTok are all great ways to get more affiliate traffic (and sales).
Further Reading:
Tips for Better Conversion Rates
In addition to the various promotional models already discussed, try these tips when creating your content.
Add Affiliate Links to Images
Another thing we discovered when testing our sites: readers love clicking images
Images are more eye-catching than text, so people click them more frequently. If you include your links in pictures on your site; you should see higher engagement.
The more places you can include affiliate links, the more conversions should improve across the board.
Highlight Your Links
Your text links should stand out to your readers. Make them more visible by:
Using bold fonts
Making links an alternative color from the primary text
Underlining your links
Translation: Make your links prominent and clickable.
Sidenote: 4% of people are color blind; if your audience is mostly male, this number jumps to 8%. So, in addition, underline your links to ensure more people see them.
Use Secondary Call-to-Action Buttons
Another way to build trust and boost engagement is with a secondary CTA button. This can keep your reader on your site longer.
Here's an example of how it's worked for us.
We have product displays with CTA buttons asking people to buy (or sign up). But, some readers on our site are unfamiliar with some of the products we promote.
So, we added a secondary CTA button linking them to a product review or tutorial that familiarizes them with our recommendation.
Just putting a CTA button on your site is not enough. You need to optimize for all types of visitors because not everyone is ready to buy today.
You can use secondary CTA buttons with Lasso to send users to another page (like a product review), or to give them a second buying option.
Further Reading:
Cloak Your Affiliate Links
This makes it easy for people to share your content link with others.
Remember our earlier example of what a chaotic affiliate link looks like?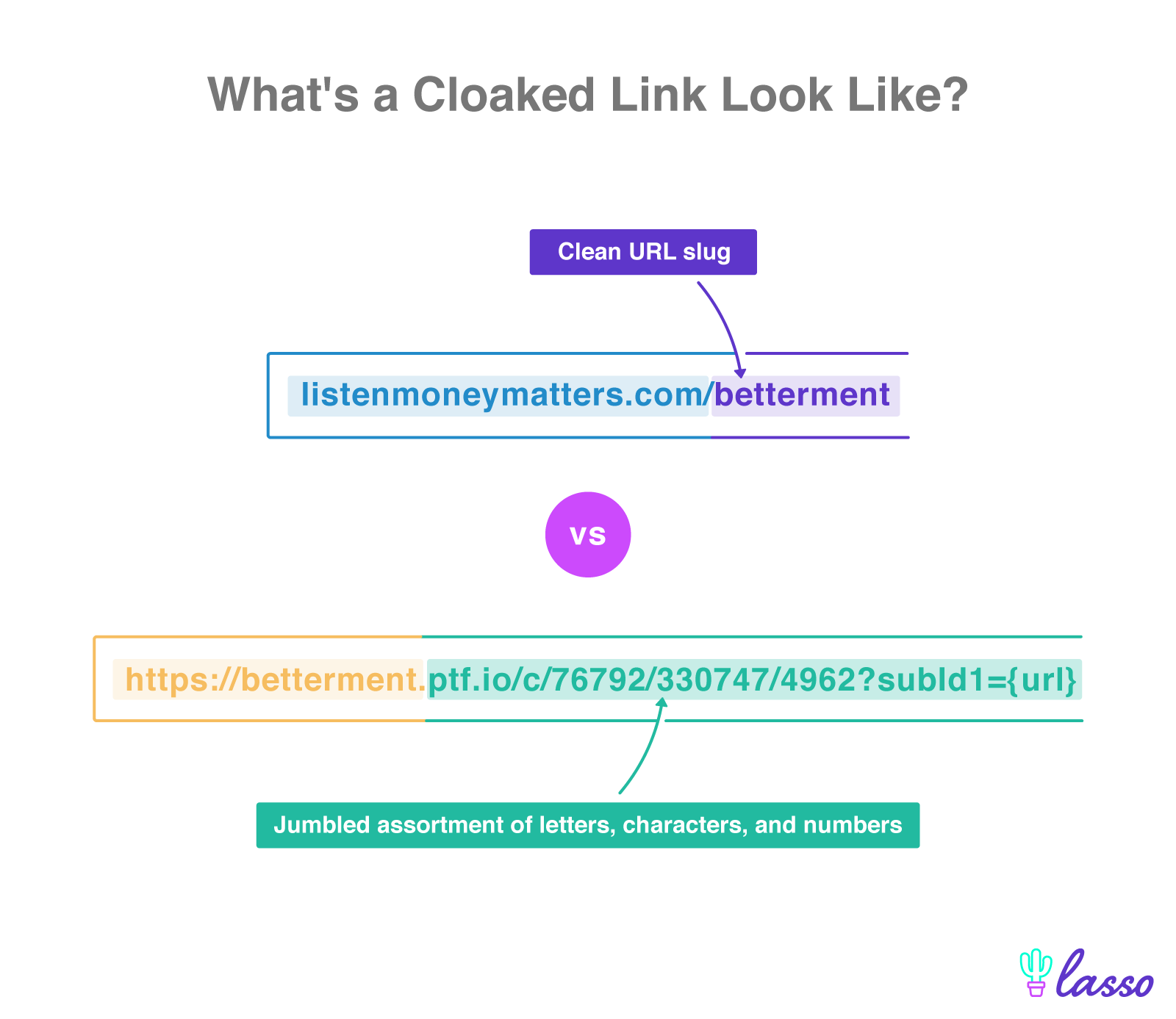 Which one looks more reader-friendly?
A plugin like Lasso can automatically cloak your non-Amazon links for you. And if you want to uncloak them, you can do it with the flick of a toggle.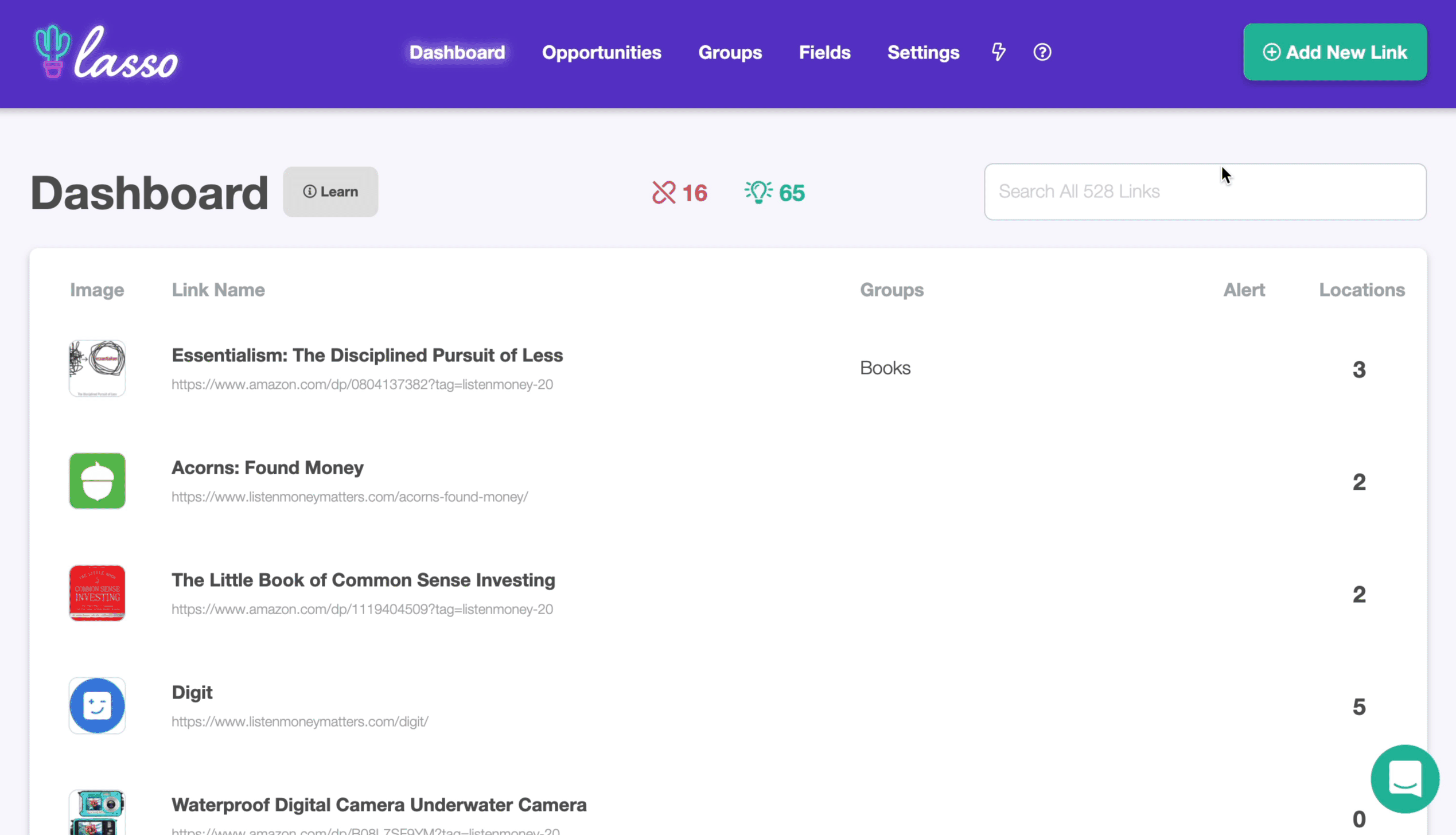 Further Reading:
Transform Un-Monetized Mentions into Dollars
Lasso has a unique feature: Finding un-monetized mentions of keywords and converting them into affiliate links.
For example, let's say you run a pet blog and mention the brand "Chewy" numerous times. Maybe you even link to their homepage.
Later, you decide to sign up for their affiliate program.
Now, you want to find every piece of content that mentions "Chewy" so you can add your affiliate link.
Solution: Create a "Saved Keyword," and Lasso finds every place you've said it.
Alternatively, let's say you've monetized "Chewy," but now you want to find places in your content where you mentioned "pet supplies."
Create another "Saved Keyword" for that term, and Lasso will find it as well.
Using Lasso's Opportunities lets you discover linking opportunities hiding in plain sight.
Our niche site used the automation and displays from Lasso to earn $1.2M in affiliate income in under five years.

Here's how to generate more revenue from your blog using our 'Keyword Opportunities' report.

🧵👇

— Lasso (@LassoWP) June 24, 2022
Further Reading:
Common Affiliate Link Types
There are multiple ways you use links to promote your offers that'll fit into your content strategy.
Text Links: These are table stakes and a good starting point. Some readers will click them. But in our experience, it's best to display your links in multiple, eye-catching ways.
Image Links: Remember what I said about readers loving to click images? It's a great way to win more clicks. Typically, you can add links to images similar to how you'd add a text link.
Banner Links: These display at the footer or header of your site. You can usually find them in your affiliate dashboard under "Links" or "Linking."

After making many mistakes, we learned that displaying links in various ways wins more clicks but also spices up your content with a better user experience.
With Lasso, you have eight choices for displaying your affiliate links.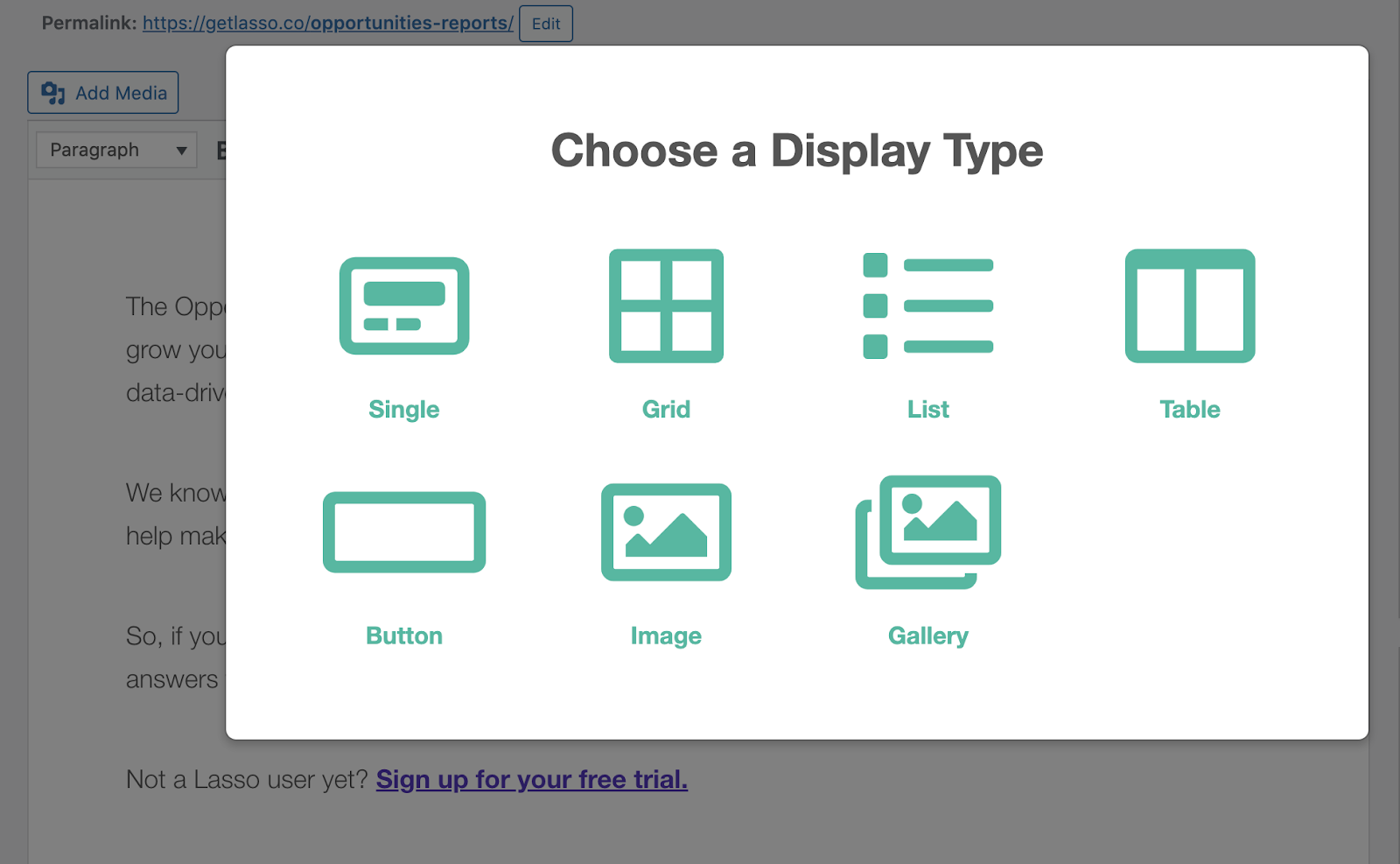 Simply choose your display type, and Lasso adds a shortcode to your content.
Further Reading:
Best Practices for Disclosing Your Affiliate Links
The FTC requires you to disclose whether you're in a paid relationship with merchants.
The FTC (short for Federal Trade Commission) is a government agency that helps protect consumers. If you choose not to include a disclaimer, you risk getting penalized, fined, or banned from your affiliate program.
The best thing to do is place them in apparent areas on your site, including the footer, disclaimer page, and about page.
Some people write the phrase "aff link" in parenthesis immediately following a link. But, again, the point is to be transparent.
Lasso includes a default affiliate disclosure at the bottom of your product displays.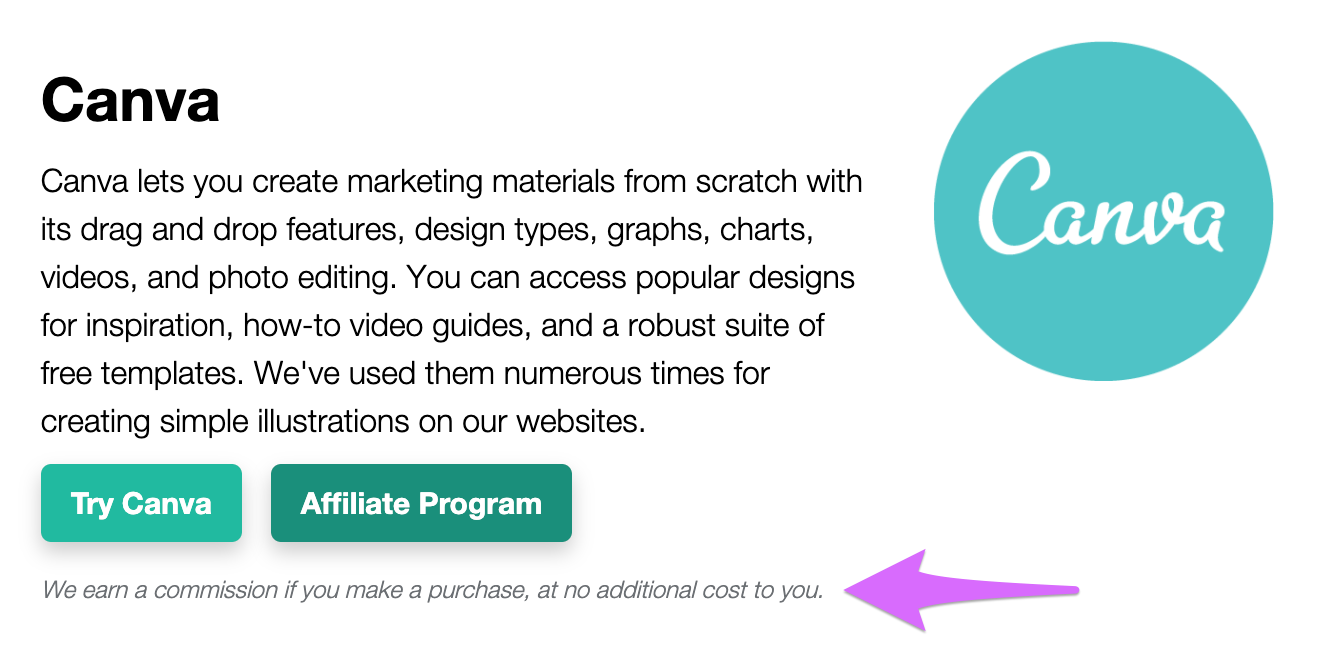 Or, you can write your own if you prefer.
Tip: DON'T include disclaimers in sidebars. People reading on mobile devices might not see them.
Further reading:
Track Your Affiliate Links & Measure Performance
One crucial reason you want to monitor affiliate links is that you'll see what's performing well.
For example, spotting popular products with your audience or seeing which pages drive the most clicks.
Lasso can do this easily. Just connect Lasso to Google Analytics and track every click as an "Event."
Head to Behavior > Events > Top Events

This lets you see the products resonating the most with your readers and track the success of specific affiliate campaigns.
Further Reading:
Frequently Asked Questions About Adding Affiliate Links to Your Blog
If you're getting started with affiliate marketing, you probably have questions. Here is what we see the most.
Which platform is best for affiliate marketing?
The most important thing is whether a program offers relevant products and services in your niche.
You should also weigh additional factors, such as commission rates, payment frequency, and cookie duration.
Affiliate programs should be free to join and easy to use. Don't sign up for a program that's only going to cause you headaches.
Amazon Associates might have a massive product selection, but its cookie duration is short, and its commission rates are low.
That's why you should look at other programs as well (ones with higher commission rates and longer cookies).
Further Reading:
Is affiliate marketing worth it?
Yes, affiliate marketing is worth it. We've been wildly successful with it, and it's let us walk away from our day jobs.
Statista revealed a $3 billion boost in affiliate marketing spending since 2017 and projects it'll hit $8.2 billion by 2022.
You can read this article explaining why we think it's a great business model (and why you should consider it).
How do bloggers find affiliate products?
If you're short on ideas, fire up your search engine of choice and type this into it:
best products for + your niche (e.g., best products for CBD)
best (your niche) products (e.g., best CBD products)
See what populates in the SERPs. Start there.
Further Reading:
Why do affiliate marketers fail?
As our founder says, it boils down to a war of attrition (i.e., be the last person standing because everybody else will quit).
So, keep pushing, and you'll find success. Simply showing up weekly puts you light years ahead of "hobbyists."
Here are a few of the most common pitfalls and why you'll fail:
You'll quit
You'll lose focus
Promote the wrong products
Write things nobody cares about
Number four derails many new bloggers because they don't perform keyword research and wonder why nobody reads their content.
They're not optimizing for SEO and what people actually want.
Final Thoughts
Blogging is a great way to share your expertise with the world, but it can also be a fantastic way to put some coin in your pocket.
If you're looking to build passive income, affiliate marketing is your best bet.
There's no overhead (because you're promoting other people's products), startup costs are less than $5, and you can do it on your own time.
Plus, adding affiliate links to your site is easy. Just follow one of the three methods we talked about, and you can't go wrong.
Lasso is the best way to add affiliate links to your blog.  Sign up today and see for yourself.
Our creations in your inbox, weekly.
We've built multiple six-figure online businesses that our moms are proud of.
We'd like to help you do the same.