Your site's getting lots of traffic but converting few visitors. That could mean a handful of problems: user experience, messaging, unclear value props. This is the perfect time to re-think your website copywriting. Keep reading if you're struggling with these issues and want to make more money.
What Is Website Copywriting?
Website copywriting is writing digital marketing materials for the web. Or, more specifically, for websites. This might include home pages, product pages, landing pages, and service pages.
When done right, these elements help generate more conversions in leads, subscribers, and sales. There's also an SEO aspect behind it because you want search engines to quickly understand what your content's about so it can send you traffic.
Why Does Web Copy Matter?
Website copy is essential because it conveys how your site helps visitors. It takes readers on a journey towards becoming a customer and guides them to take action.
Without an effective way of telling people what you do (or, more importantly, what you want them to do once they land on your site), you're dead in the water.
This process of writing for the web isn't going away either. Take a look at the below Google Trends data for the search term "website copywriting" over the last five years.

Because more and more people are going online, this trend will likely continue. This means if you're a site owner, yours needs to shine.
Most importantly, your copy is a sales tool connecting website visitors with the products and services they're looking for.
Takeaway: Website copywriting is a superpower you must leverage to generate revenue.
11 Tips for Writing Effective Website Copy
We've discovered some fundamentals you can implement right now in your marketing strategy. This list is by no means exhaustive but should put you on sound footing with future readers.
1. Determine Who Your Site Helps
Beginners often overlook this step. But you must decide who you're helping. You can't be all things to all people.
Does your site help entrepreneurs grow their social media presence? Or paintballers find the best gear? First, be clear on the 'who.' Then make it clear across your site.
Then decide what you want to accomplish with every page you create. For example, a service page has a different goal than an 'about page.' Likewise, case studies don't directly tie to revenue as a sales page.
Further Reading:
2. Choose Your Money Pages
You built a website to make money, so naturally, you want to ensure specific pages on your site convert higher.
There are a variety of websites out there, from ecommerce (e.g., Amazon) to SaaS businesses (e.g., Slack), all with their money pages.
If you're an affiliate marketer, your high-converting content will typically fall into one of three buckets:
For example, if you wrote a review, you'd want to write a detailed, objective article describing the product's features and showcase it in an eye-catching display with compelling copy like this one. 💥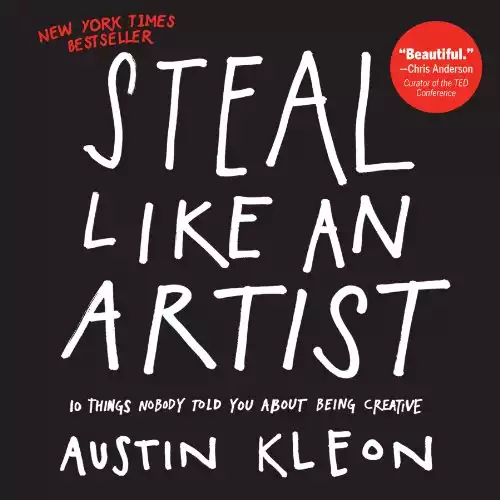 We earn a commission if you make a purchase, at no additional cost to you.
You can use our plugin Lasso to help build your site's money pages like those mentioned above, along with a solid brand voice, so they get more clicks.
Further Reading:
3. Speak to Your Readers In Their Own Words
In a nutshell, write like your readers talk and let them write the copy for you.
When you speak their language and mirror those you're trying to help, the easier it is to connect with, and well, like them. Again, it stems from the 'Likeability' psychological principle, which says:
The more we like people (and companies), the more we want to say 'yes' to them.
An excellent source for discovering how your audience talks comes from reading reviews of the products and services your ideal customers use (and that you promote).
For example, we have a spreadsheet noting things people want or obstacles standing in their way:

We also have a roadmap where you can make feature requests. This gives us a better understanding of how we can help create things that serve our readers.
Other ways to find this data include:
Asking your email list what they're struggling with
Reader surveys
Review mining
Locate the review sites in your niche, and you'll find a goldmine of customer data. For example, you can see what drives people to search for the products and services you're promoting.
A quick hack is using advanced search operators. For example, if you were promoting a software product on your site, you could head to a review site like g2.com and do this:
site:g2.com [your topic/brand] "wasn't until"
You can also try "tired of" to uncover things people want to avoid in specific products. Alternatively, if you're searching for what people want, replace the term "wasn't until" with "finally."
"Finally found a diamond in the rough" is sticky voice-of-customer data!
So, find those places online where your target audience hangs out and start mining the comments and user reviews.
4. Craft Enticing Headlines
There's no need to be cute or clever with headlines. Most times, it backfires. Instead, aim for specificity and include these three elements:
Who it's for
What it's about
Why they should care
Next, embellish to make it sound more intriguing with elements, such as:
Big numbers: "This YouTube video got 40 million views in 30 minutes. Here's how."
Industry experts: "Warren Buffet's investing advice will change the way you think about money forever."
Things that don't go together: "5 things Brazilian jiu-jitsu can teach you about writing testimonials."
You can also make your headlines more click-worthy by:
Including a time limit: "Get 40 million views to your YouTube channel by this time next week."
Piquing curiosity: "Will you go another week without a single YouTube channel view
Replacing boring words with exciting words: "Bring your lifeless YouTube channel back from the dead"
Using word pictures: "Like a dialysis machine for your dying YouTube channel."
Copyhackers CEO Joanna Wiebe compiled a list of descriptive, imaginative, and thought-provoking words you can add to your headlines:
| | | |
| --- | --- | --- |
| Unlikely | Little-known | Instantly |
| Mysteriously | Violent | Worth |
| Curious | Explosive | One-and-only |
| ____ - Destroyer | Astronomical | While you sleep |
| Poof! | Wunderkind | #1 |
| Arrogant | Zeitgeist | The reason |
| Pure | Wanderlust | Yes, you really can |
| Atomic | Verboten | Startling |
Further Reading:
5. Center Your Web Page Copy
Sounds simple but worth mentioning. Your copy should be centered because it reads better. For example, here's what our home page looks like.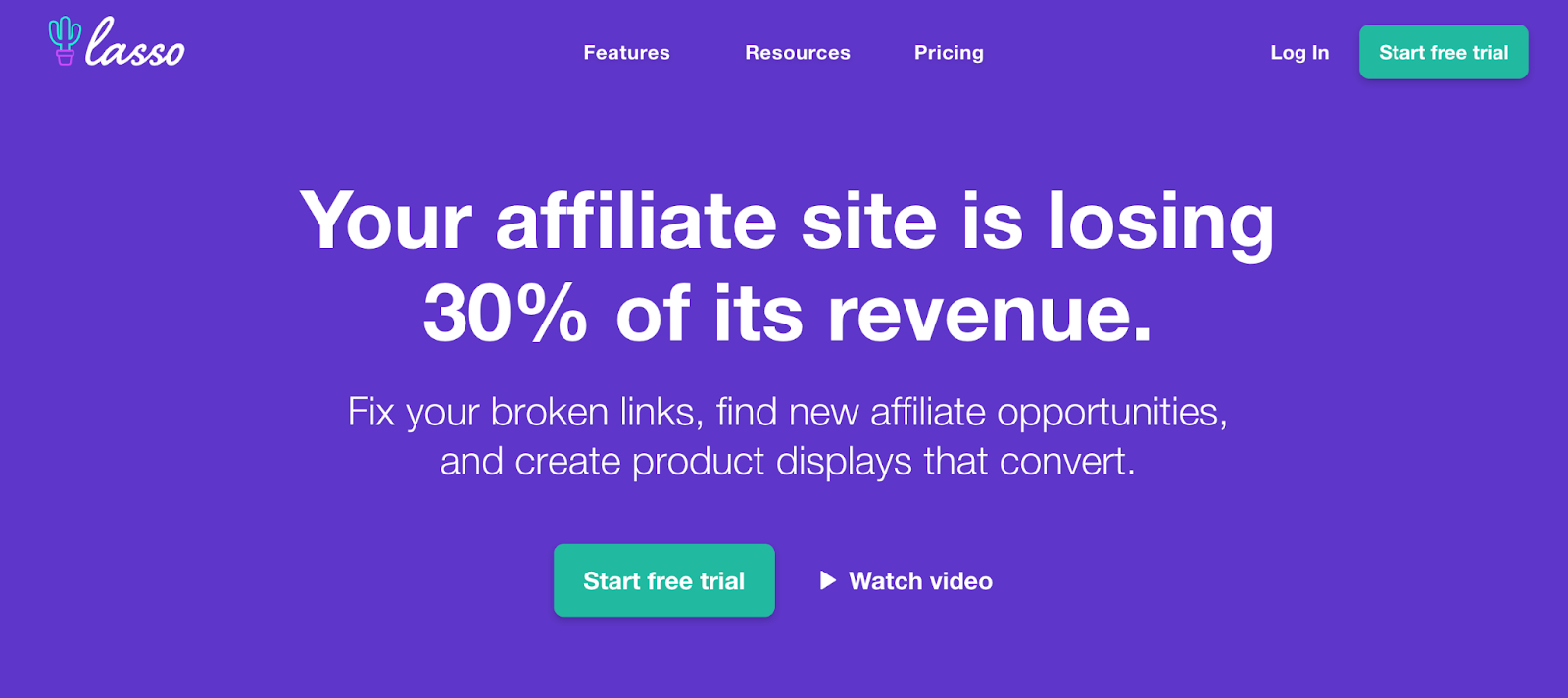 If you've ever encountered a website with copy all located on the left side with large walls of text, you know how tough it is to read.
That's fine for books, but not for the web because it fatigues the reader. So your web copy should be short, concise, and skimmable.
It's like Story Brand author Donald Miller wrote:
A caveman should be able to land on your site and grunt what it's about.
Sidenote: This is known as passing the grunt test because website visitors have notoriously short attention spans. So when they arrive on your site, it should be clear in under ten seconds what you do.
6. Use Intentional Button Copy
Your call-to-action (CTA) is the point of conversion. If it sounds like work is hiding on the other end, readers are less likely to click. Why?
Because they help identify actions you want your readers to take. For example, Hubspot tells you what's behind the click and what you'll get.

To help craft better button copy, start with:
Asking what's the desired outcome of your product
Making that your button copy
Another rule-of-thumb is making your button a different color, so it's easy for skimmers to spot. So which one of the below CTA buttons catches your attention?

Further Reading:
7. Add Bucket Brigades
Ever notice how excellent copy pulls you down the page?
Sometimes you don't even realize you just read a 4,000-word post. One way to do it is with bucket brigades.
Here's what I mean.
Initially, the term meant a line of people who pass buckets of water from one to another to put out a fire.
Nowadays, it's when writers use transitional phrases in copy that break it up into smaller pieces and pulls you between paragraphs (like this example from an email I got):

They're conversational attention grabbers you can use with all of the pieces of content you create. For example, using questions in your openings (like I did at the start of this section):
Ever noticed how ___?
Can I be totally honest with you?
Sound familiar?
Or, in your copy's body as transitional phrasing:
Look:
But first:
Here's the thing:

It's an excellent content marketing strategy to pull your readers from sentence to sentence.
8. Lead with "You"
People are selfish and only care about what's in it for them. You're not selling a product – you're selling the customer a better version of themselves.
How do you do that?
Use the word 'you.'
As expert copywriter Ry Schwartz said:
We hard sell the TRANSFORMATION so we can soft sell the thing that provides it.
Good website copy creates customers. So, use the word "you" as often as you can. This lets them picture themselves benefiting from what you're promoting.
Test: Hit Command + F right now and enter the word 'you' into the search bar and see how many times I used it in this article. 😉
9. Write for SEO
When creating website content, you need to make it easy for search engines to find you. Unfortunately, 90% of sites get no organic traffic because they don't write with SEO in mind.
There are three buckets you should be aware of as a digital marketer:
On-page SEO
Off-page SEO
Technical SEO
As a content writer, on-page SEO is where your focus belongs. Devote your energy to things, including:
Title tags/headlines & meta descriptions
Short, keyword-rich URLs
Be sure to perform keyword research and match search intent for the content you plan to create. Provide a positive user experience for your visitors.
Sidenote: A good UX signals to Google that people like your site. It's also a ranking factor. When people arrive but then leave, it tells search engines your site might have incorrect information or is hard to read.
So, it's best to write high-quality, long-form articles, add images, bullet points, and break content into small sections so it's easy to consume.
Further Reading:
10. Validate Your Website Copywriting
Once you've created pages and gotten enough traffic, run A/B tests to determine what's converting.
Here are a few metrics you can start testing if you're short on ideas:
Headings
Product description copy
CTA button color and placement
For example, you can connect our plugin Lasso to Google Analytics, see the product displays getting the most clicks, determine which copy works best, and double down.
In addition, you can use other testing tools, such as Optimizely, Hot Jar, and UsabilityHub. We found Hot Jar particularly helpful for tracking scroll behavior and seeing where our visitors would stop and click.
Tip: Only test one element at a time. Testing too many things at once leaves inconclusive results.
Further Reading:
11. Use Affirmative Sentences & An Active Voice
Writing with an active voice is simpler to understand and captures these three essential elements that occur in every sentence:
Subject
Verb
Object
Active voice follows this formula: subject + verb + object. In action, that looks like this: "The boy [subject] threw [verb] the ball [object].
Now consider the difference with passive voice: The ball was thrown by the boy.
Passive is weaker and wordier. Cut to the chase when you write and give it to your readers in as few words as possible. This makes your offers easier to understand and improves the odds people will click.
Piggybacking off of active voice, avoid using negatives. Affirmative sentences are more concise.
For example, this negative sentence:
They were not able to attend the meeting.
Now make it affirmative:
They were unable to attend the meeting.
Affirmative sentences are also easier to read. Remove friction at every step with your website copy.
Some examples of changing negative phrases to affirmative:
| Negative | Affirmative |
| --- | --- |
| Not able | Unable |
| Not many | Few |
| Not possible | Impossible |
| Did not allow | Prevented |
| Does not have | Lacks |
How to Make More Sales with Your Website Copywriting
What do you want them to do once they get to the end of your page?
Conversion copywriter Andrew Yedlin lays out a simple formula for getting more people to 'close.'
Start with making two lists:
Propellants: factors that move your prospect closer to 'yes.'
Repellants: obstacles that stop your prospect from saying 'yes.'
When adding propellants, answer these questions your prospects have:
"What do I get?"
"How does this get me closer to my goals?"
"How soon will I get value?"
For removing repellants, ask:
"Why is this low-risk?"
"Why should I trust you?"
"Which objections and hesitations can you help me overcome?"
Sidenote: When addressing how quickly they'll get value, always make it sooner, not later. The longer they have to wait, the higher the tendency to ignore or discount that value, also called Temporal discounting.
People perceive a desired result in the future as less valuable than one in the present (i.e., people want the dopamine hit today, not tomorrow).
You can use the above framework with every page you create on your site.
Leverage Psychology to Boost Conversions
People face a ton of information while shopping online.
One thing brands can do for consumers is to make the decision process more manageable. An easy win for you as bloggers and affiliate marketers is using 'Intelligent Recommenders.'
For example, "People who bought the Ring Stick Security cameral also bought these smart plugs and lights."
In what ways can you ethically suggest additional products to your potential customers that will provide value while improving your bottom line?
Another way is with Trust Badges. For instance, saying who the product is best for. If you're using Lasso, you can do both of these very easily with Grids and Badges.
For example, if you were writing about tax software and wanted to include a few product recommendations in a blog post, you could create a display to look like this:
Best for Your Budget
FreeTaxUSA
FreeTaxUSA files all federal returns for free, including Schedule C! You have to pay for state returns, and you have the option to upgrade to their Deluxe version.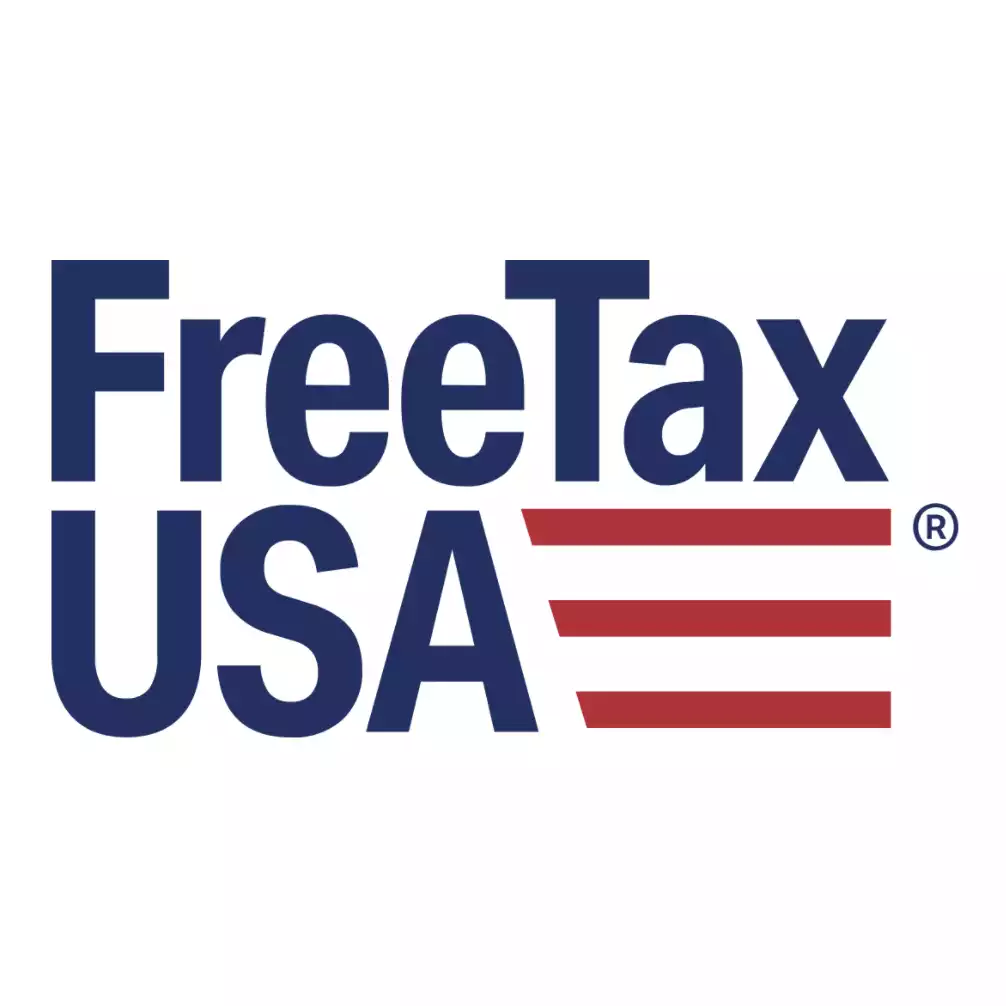 We earn a commission if you make a purchase, at no additional cost to you.
Best for Ease of Use
TurboTax
TurboTax's user interface is second to none, and they can connect you to a tax pro. If you use QuickBooks Self-Employed, you may be able to transfer your data to TurboTax.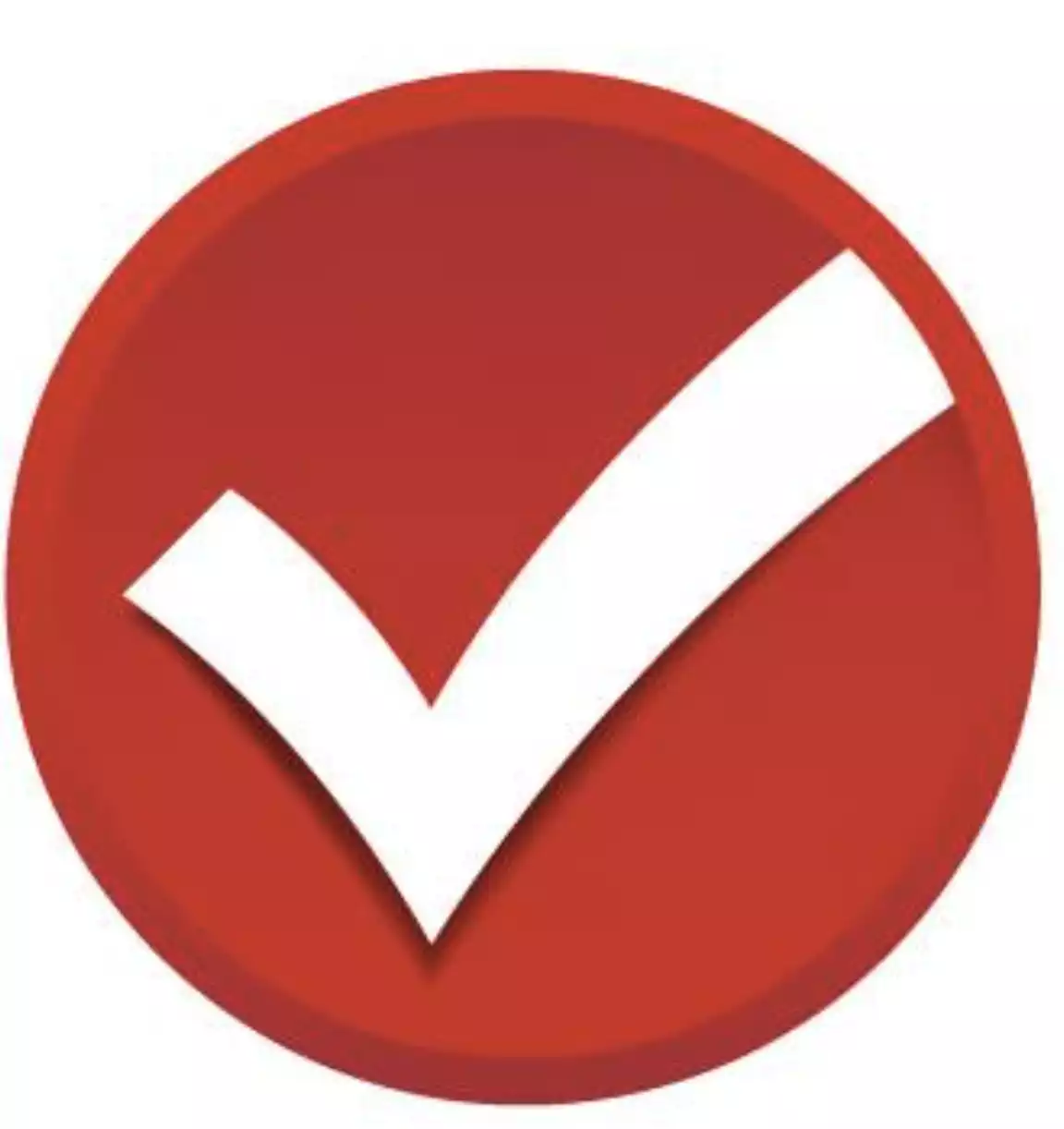 We earn a commission if you make a purchase, at no additional cost to you.
Best for S Corps
TaxAct
TaxAct offers personal returns at a fair price, but they also have corporate returns. Check them out if you're running a Partnership, S Corporation, or C Corporation.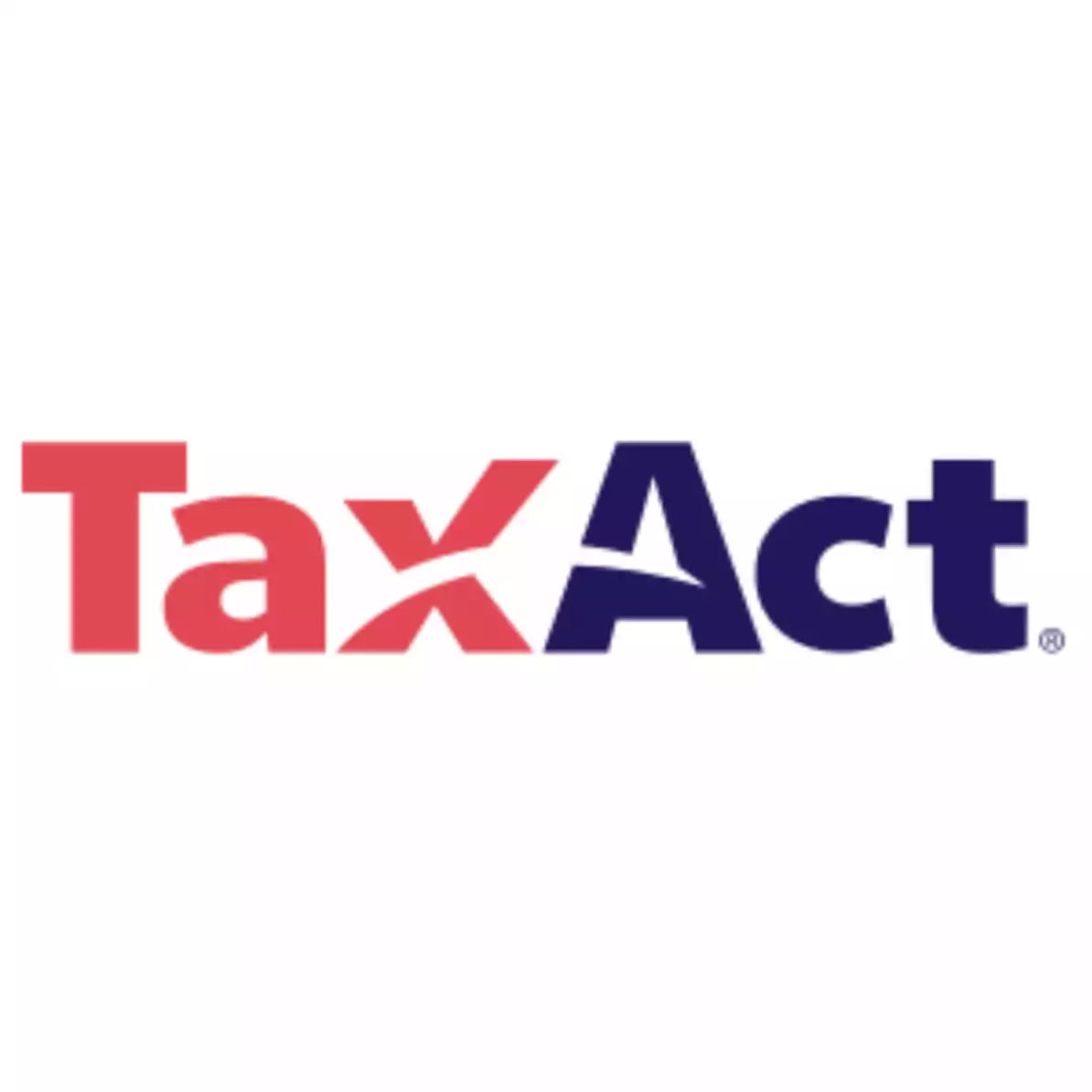 We earn a commission if you make a purchase, at no additional cost to you.
In this persuasive web article, there's an argument that consumers make decisions based on one of two desires:
To make an accurate choice (i.e., which product is suitable for my needs?)
To minimize effort (i.e., which product can I acquire without thinking about it?)
Consumers shop for "utility rather than pleasure," so make it easy for them to decide. That's why product review sites like The Wirecutter are so successful.
Further Reading:
Web Copywriting Formulas
If you're short on ideas, try using copywriting templates when writing your website copy. These work well on everything; sales pages, blog posts, service pages, and more.
One of the most well-known is AIDA.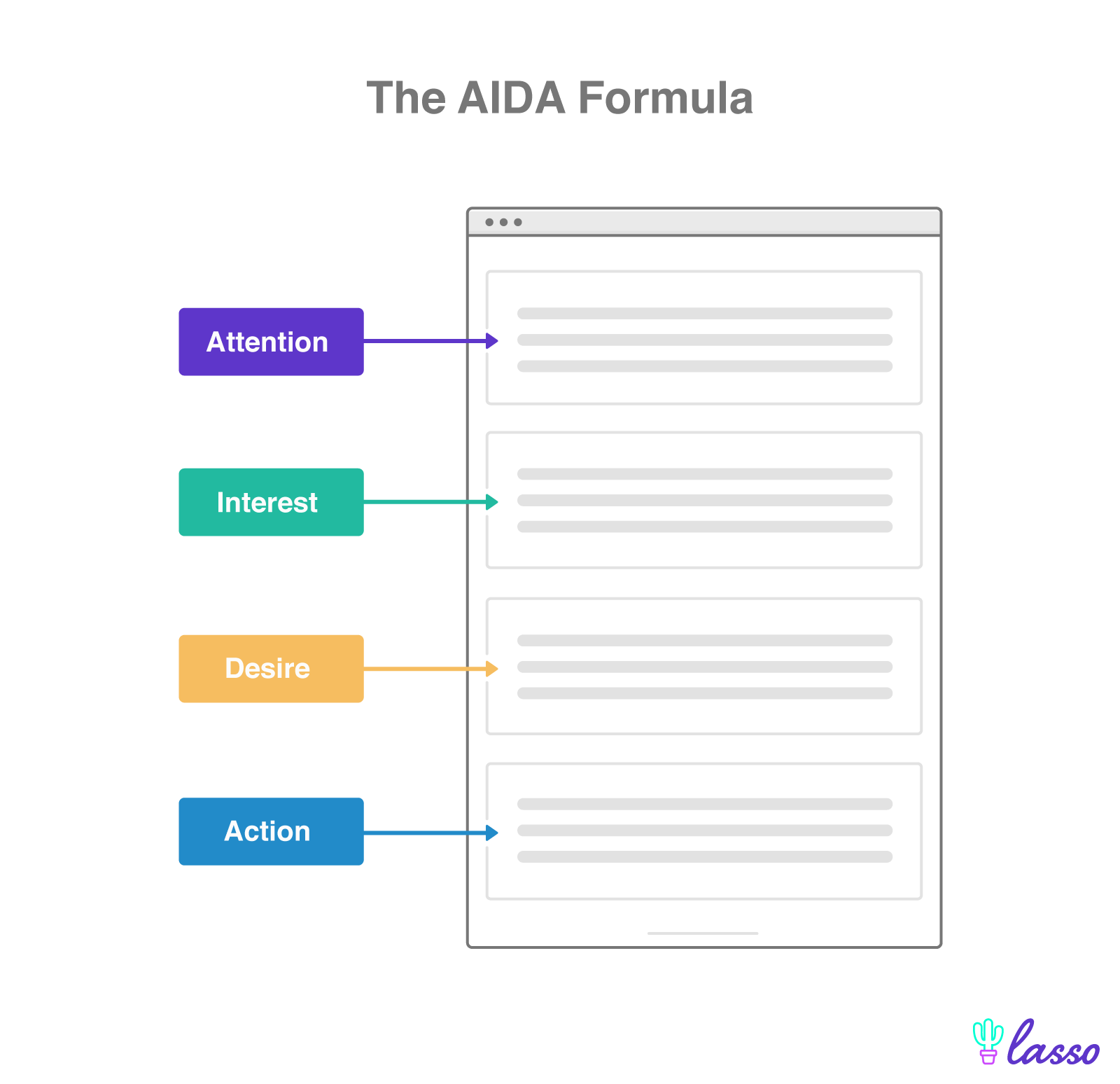 Here's how it works.
First, grab attention with a bold statement, stat, or unpopular/trending opinion. Then follow it up with something that piques their interest. Next, leverage a desire that your reader has. Finally, close it out with a call to action, positioning you as the solution.
Or, the tried and true 4P Approach:
Promise: "Here's what's in it for you."
Picture: Get them to picture using the product with their desired outcome
Proof: Hard data or social proof of people using the product and finding success
Push: Works like a call to value where you link the benefits of your offer with the desired outcomes your reader seeks. Then ask for the sale (or whatever action you want them to take next).
Further Reading:
Why You Should You Embrace Website Copywriting
Website copywriting is the solution if you want to put your blog on the fast track to more leads, subscribers, and sales. In addition, it'll help you communicate your value proposition to your target customers.
It will also give your brand voice more authority and distinguish you from the noisy internet. Wanna learn how else we can help you optimize your site? Head here.
Our creations in your inbox, weekly.
We've built multiple six-figure online businesses that our moms are proud of.
We'd like to help you do the same.