MY HEAD EXPLODED when I first learned you could make money online promoting other people's products with a blog. My first thought was, "Aren't blogs for like… journaling?
Surely not just anyone can do this. Besides, you'd need lots of money, resources, and in-depth knowledge of how the internet works.
Not really. The barrier to entry is relatively low, as are the startup costs.
I'm going to show you how even an inexperienced person like myself can start affiliate marketing with no money and build a profitable revenue stream.
Let's go!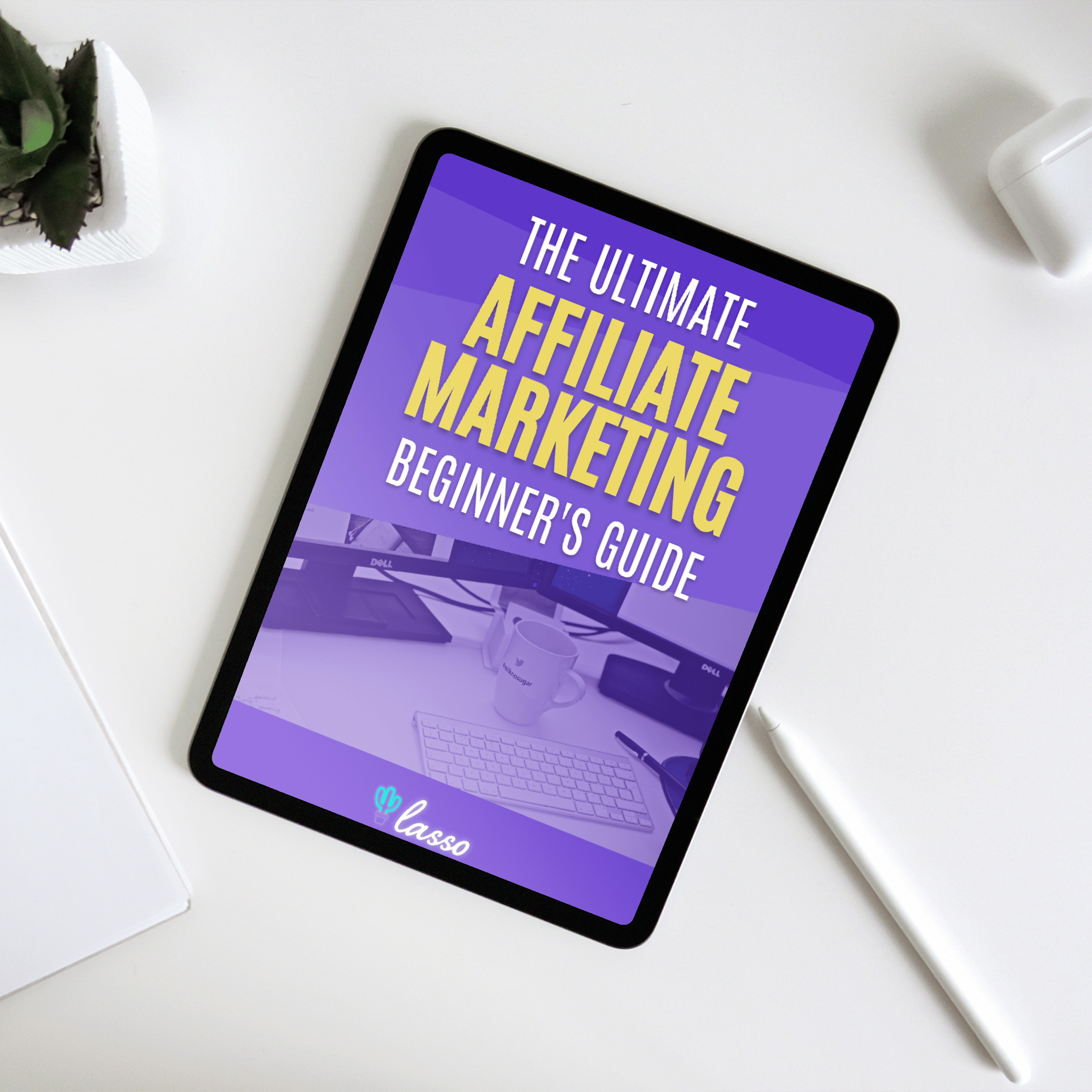 Get Your FREE 30-Page Affiliate Marketing Beginners Guide And Grow Your Site Today
Table of Contents
How to Start Affiliate Marketing with No Money (5 Simple Steps)
Why Start an Affiliate Marketing Business?
The great thing about affiliate marketing is that it has unlimited earning potential. Because the more traffic you get, the greater your chances of boosting affiliate commissions. It's also performance-based, incentivizing you to produce the best material for your readers.
You're the middle person connecting buyers with sellers. The only risk you assume is that nobody clicks your affiliate links.
It doesn't require a degree. However, the cost of attending a public, in-state college is ~$10,000 annually, while an out-of-state university is nearly double that.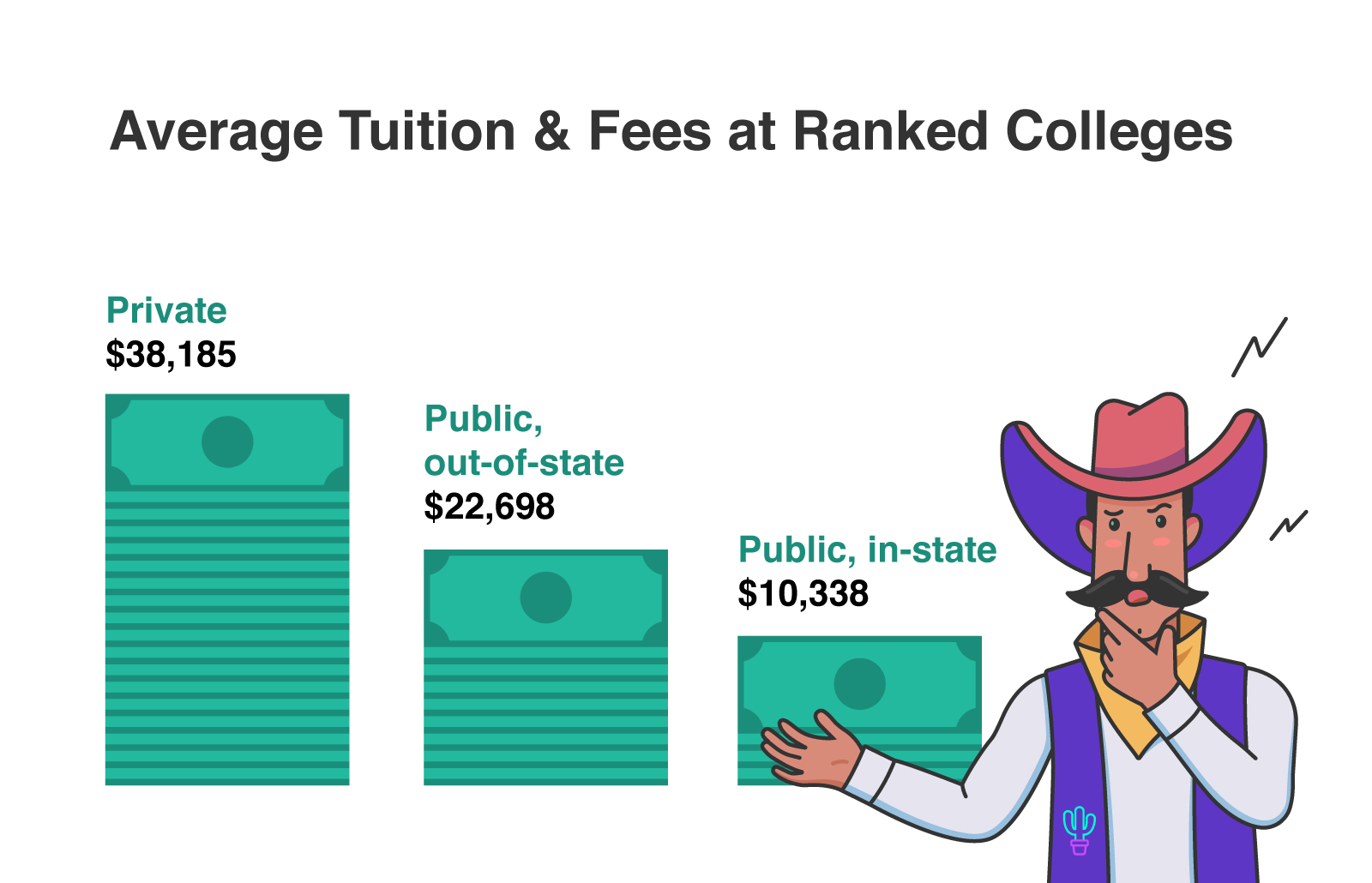 You can also do it on your time and set your own hours. It means you can be a digital nomad working from a Parisian cafe or work at home while your kids are asleep.
You'll decide which affiliate offers to promote based on the needs of your audience. Signing up for programs is free, and getting started with a website and hosting can be done dirt cheap.
Start Building Your Affiliate Business In 5 Steps
It's cheaper than you think to start affiliate marketing. So, let's explore the primary steps for building your business.
1. Create a Free Website with WordPress & Sign Up for Hosting
You need a great content management system (CMS) to run your blog. Without it, you'll be able to do very little. There are many available, but we like WordPress – and so does 43% of the Internet. Marinate on that.
WordPress is free, open-sourced software used by 43% of the web. Moreover, a lot of people use it, from niche bloggers to premium news sites. So it's safe to say you're in good company.
Its functionality is virtually limitless. Developers continuously create plugins for it, designers create new themes all of the time, and its support is world-class with a substantial knowledge base.
The best part: it's all customizable, mobile responsive, and SEO friendly.
Sidenote: There are over 55,000+ plugins available for WordPress sites.
You can create an account and install WordPress for free, or you can use your site's hosting provider.
Sign Up for Hosting
Many hosting providers offer one-click WordPress installation when you sign up with them.  HostGator is our budget pick for a high-quality, low-cost plan.
They serve over two million sites, offer unmetered bandwidth, deliver free SSL certificates, and have 24/7/365 support. You'll also find a ton of theme selections with easy drag and drop website builder tools.
Right now, you can create an account for $2.75 per month. And if you buy a 12, 24, or 36-month plan, you'll get a free domain with it.
That's the only expense you'll incur if you follow the steps and suggested tools outlined in this article – hosting for less than $3 – that's it.
Sidenote: Sign up at WordPress.org, NOT WordPress.com. The two are drastically different, and the dot com version has many limitations. One big reason: you can't install plugins and extend your site's functionality unless you're on the business tier at $25 per month. You're also unable to run ads or connect to Google Analytics using the free plan unless you upgrade.
2. Start with the Right Niche & Products to Promote
Choosing the right niche is essential to the success of your affiliate business. Consider these three ingredients when selecting yours:
Income potential
Experience
Your interests
Start brainstorming different niche ideas and come up with a shortlist of possibilities. It's a good idea to begin with your interests and experience.
Second, consider whether people are searching for it. If your topic is popular, that's a good sign. Try free tools like Ubersuggest or Keyword Surfer to analyze search volume.
Next, examine the income potential of the products you can promote that help solve a problem. These can be tools you've used or popular brands with your readers. One of the easiest ways to find ideas is to look on eCommerce sites popular in your niche or by heading to Amazon.
For example, on Amazon's site, go to "Shop By Department" and choose a product category. Alternatively, try typing this query into Google:
Best [your niche] eCommerce sites
For example, if your niche is golf, use the term "best golf eCommerce sites." Google will populate its search results pages with the best ones. The greater selection of products means more opportunities to make affiliate sales.
Further Reading:
3. Conduct Keyword Research
Keyword research is learning how people talk about (and search) for your topic. Once you know the language people use to find things online, you can create content around that.
You don't want to make things nobody is searching for.
Once you've decided on your niche products, determine what topics you can rank for to get traffic to your blog.
Since you're site's new, you want to target words with low keyword difficulty scores with decent search volume.
This way, you know people are already searching for it. Now all you need to do is write high-quality posts that get traffic. Niche keywords are best because they're typically easier to rank for with a more qualified buyers pool.
Aside from tools, you can also see who ranks for organic keywords by looking at the search results. Start by entering some of your keywords into Google and see what your competition ranks for on page one.
Tip: Examine historical keyword data and look at Google Trends to find evergreen topics. Evergreen content brings continuous traffic year after year because people will always search for these terms.
For example:
How to lose weight
How to get rich
Our personal finance site has an article about getting rich that remains relevant and generates traffic and affiliate sales. When I open Google Analytics below, you can see that post still attracts a similar number of monthly page views.
Lasso's founder, Andrew, wrote a detailed guide that walks you through his experiences of starting a blog that makes $400k per year. Our affiliate sites earned over $300k in December last year alone, so we feel confident we know what we're talking about. ; )
Further Reading:
4. Create Quality Content Consistently
You need to show up and demonstrate to your readers that they can depend on you. The amount may vary, but you should aim to contribute regularly.
Next, create an editorial calendar and stick to your topic's publishing schedule with detailed articles.
If you know your industry well, write down common questions people have and then address those in your posts. You'll add value by helping solve problems.
Two high-converting content types to focus on:
These attract qualified readers to your affiliate products because they're either about to buy the product but want to read some reviews first, or they're about to buy but want to see how the thing works.
Where it makes sense, include your affiliate links in these posts.
For example, one of Lasso's original co-founders, Matt Giovanisci, runs a site dedicated to pool care. His content explains how to clean your pool and includes products he recommends to do it along with relevant affiliate links. This site earns him over $200k in passive income.
You can also search for content ideas in Facebook groups or forums like Quora. Quora is a great starting point as the platform is filled with people asking questions. Try searching for your topic or keyword with these filters: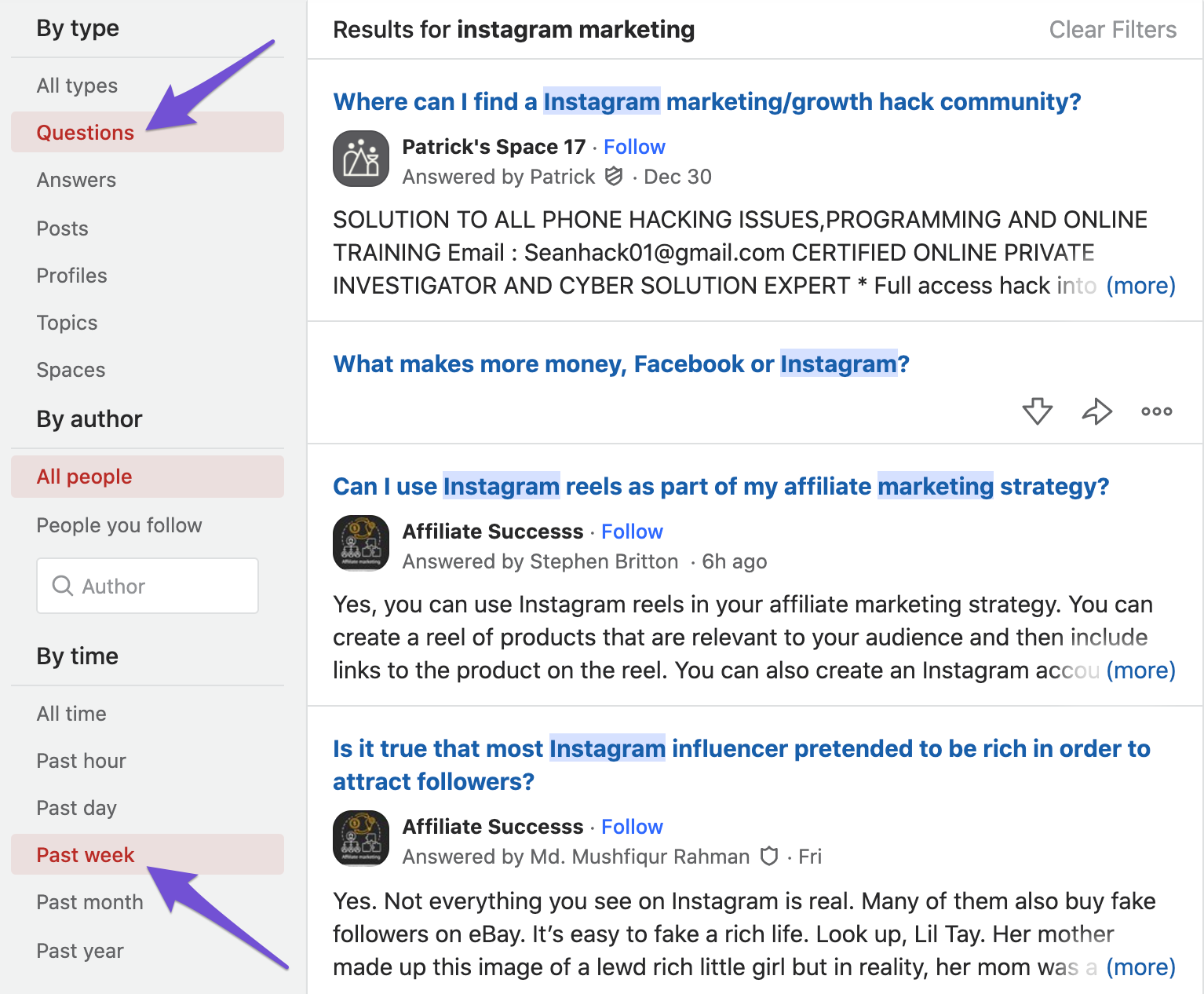 This way, you capitalize on recent activity. Start conversations and answer questions. It's the quickest way to build relationships and establish your presence.
Further Reading:
5. Sign Up for Affiliate Programs 
There are numerous affiliate programs available, and if you're a beginner, you won't know the good from the bad. However, here are a few things to watch out for.
Free to join: Never pay to sign up for an affiliate program. If you encounter a merchant asking for money upfront, walk away.
Ease-of-use: Everything from signing up to getting paid should be painless. Find another program if it's costing you more time and effort than it's worth.
Sidenote: Our database has 4,000+ affiliate programs in 100+ niches you can join right now. Find yours here.
Collecting Your Affiliate Earnings
How will your affiliate income enter your bank account, and how often? Some brands offer a one-time, flat payment, while others are recurring. If it's commission-based, what's the rate?
For example, while noob-friendly, Amazon has lower rates between 1% and 5% for most product categories. Compare that to going directly through the brand's website and scoring a higher percentage.
An affiliate network like ShareASale or Clickbank might be solid options initially. However, if you're looking for more, our database has nearly 4,000 affiliate programs you can sign up for right now (which you can find below).
Even our WordPress plugin, Lasso, has a high-paying affiliate marketing program at $49 per lead if you're a customer.
Further Reading:
11 Free Tools for Beginners 
Here are some of our go-to tools for running an affiliate website if you're starting with limited funds.
Google Analytics for Performance Tracking
Google Analytics is the best free tool you'll use when it comes to understanding your site's metrics, including where your traffic comes from, your popular posts, and how many visitors you get.
You can use it to see which affiliate links perform best and which pages people enter your site.
You'll also see which countries attract the most traffic and by which device—an indispensable tool to have in your repertoire.
Google Analytics
Google Analytics has an amazing suite of free tools that lets you better understand your customers. It's perhaps, the BEST analytics tool you'll use considering the exhaustive list of features it performs. You're also leveraging Google's unique insights and capabilities, making it an invaluable part of your toolbox. We can't imagine running our businesses without it.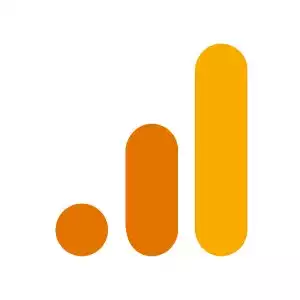 Ubersuggest for Keyword Research
Ubersuggest lets you find keyword metrics, including:
Search volume
SEO difficulty
You can also get keyword ideas, get a competitive analysis to see how you compare against competitors in your niche, as well as content ideas based on your keyword.
The tool also lets you create keyword lists to revisit later. Learning which keywords to target helps for a couple of reasons:
Targeting words with low difficulty will inform you what you should make to start ranking faster for quick SEO wins.
Understanding which terms people are searching for helps you create content to match search intent and will be more relevant.
Ubersuggest
Ubersuggest helps you win the "get more traffic" game with a suite of SEO resources including its robust keyword research tool. Enter a broad phrase or long-tail term and it'll give you hundreds of suggestions along with volume, difficulty, and seasonal trends.
Simple URLs for Link Management
Simple URLs is our free WordPress plugin for link management that lets you create, manage, and track your site's outbound links.
If you're just starting, this will help you significantly. Not only can you create cloaked affiliate links, but you can also see the number of clicks they get.

Cloaked URLs matter for a number of reasons if you're an affiliate marketer, but three big reasons why they're so important is because they're easier to:
Uncloaked links are tough to say on a podcast or promote on social media. And considering affiliate marketing happens outside of your website is why having your links lean and clean wins every time.
Simple URLs
Simple URLs link management system lets you easily organize your affiliate links and track every click without the complex setup, while its cloaking feature makes them memorable and shareable. Quickly find any URL you created in the search bar. Unlike other legacy plugins, this free WordPress plugin works with both Amazon and non-Amazon products.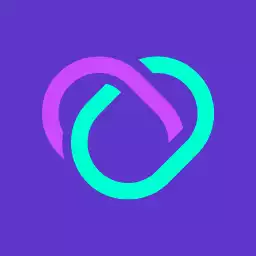 But, let's suppose you're serious about link management and building a superior site from the ground up. In that case, our premium WordPress plugin, Lasso. not only lets you easily organize and group your affiliate URLs, you can also promote your affiliate offers in beautiful product displays optimized to convert.
We built this tool to help affiliate marketers boost click-through rates, simplify link management, and help run our online businesses.
You can read about how this person tripled his affiliate earnings with Lasso displays.
Further Reading:
Answer the Public for Content Ideas
Answer the Public is an excellent tool for idea generation. Simply type a broad keyword into the search field, and it'll fetch a substantial amount of keyword-related terms and questions.
For instance, when I enter "fly fishing," I see data that's question-based:
Are fly fishing reels reversible?
What's fly fishing?
How to tie fly fishing knots?
It'll display preposition-based queries with terms, including:
Fly fishing for beginners
Fly fishing with lures
Fly fishing without a net
Alternatively, it'll highlight comparison-related searches like:
Fly fishing vs. bait fishing
Fly fishing vs. coarse fishing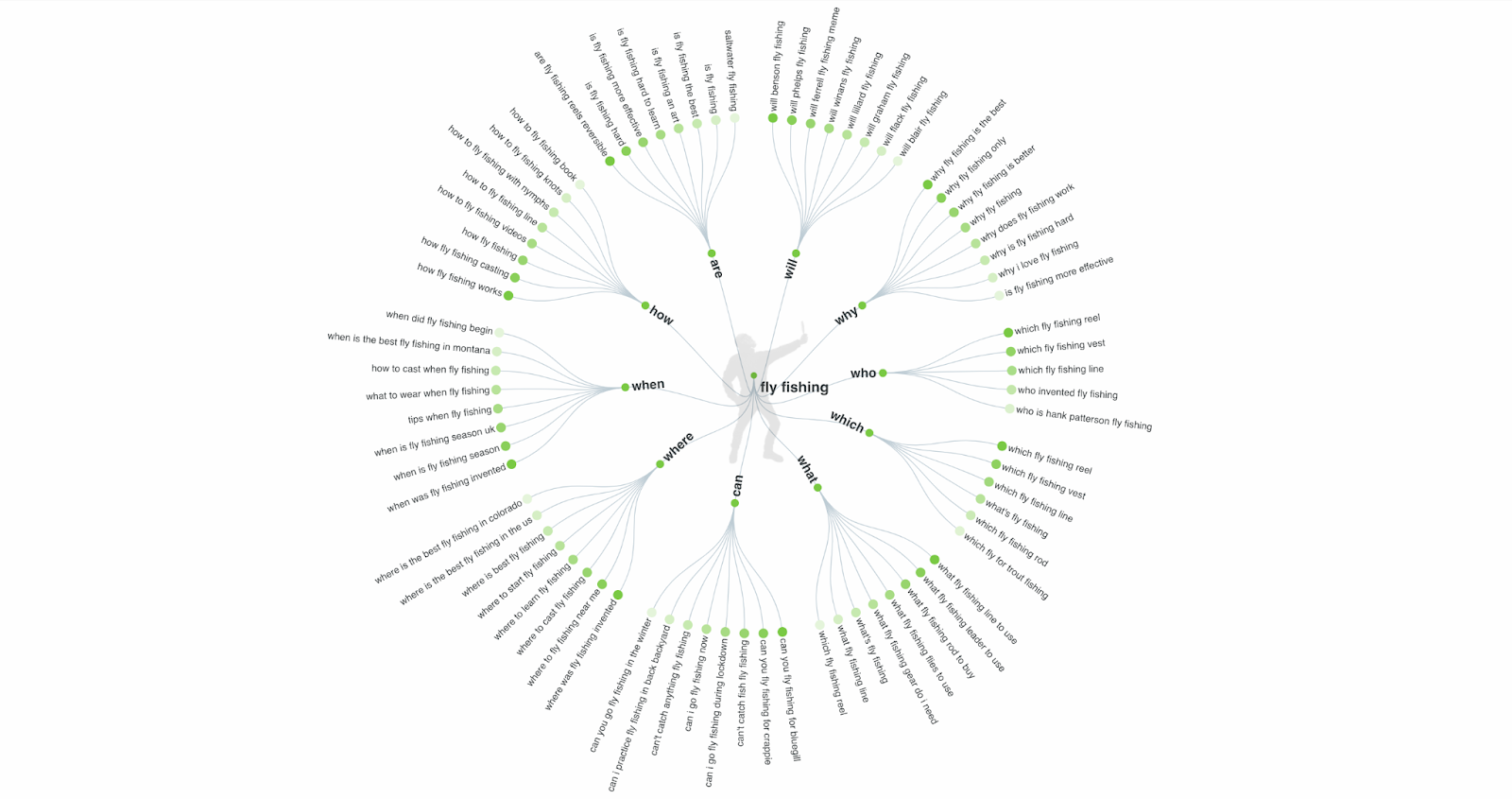 And that's just the tip of the iceberg. For example, the query "fly fishing" yielded 364 results, so there's no shortage of content ideas if this is your niche.
Bonus: Perform An Advanced Search Using the Wildcard Operator
This works with both YouTube and Google search engines.
Let's say you're creating a series of "how-to" articles in the coffee niche that's related to using Keurig machines.
Try using the asterisk (*) in your search with words like "how," "for," and "with":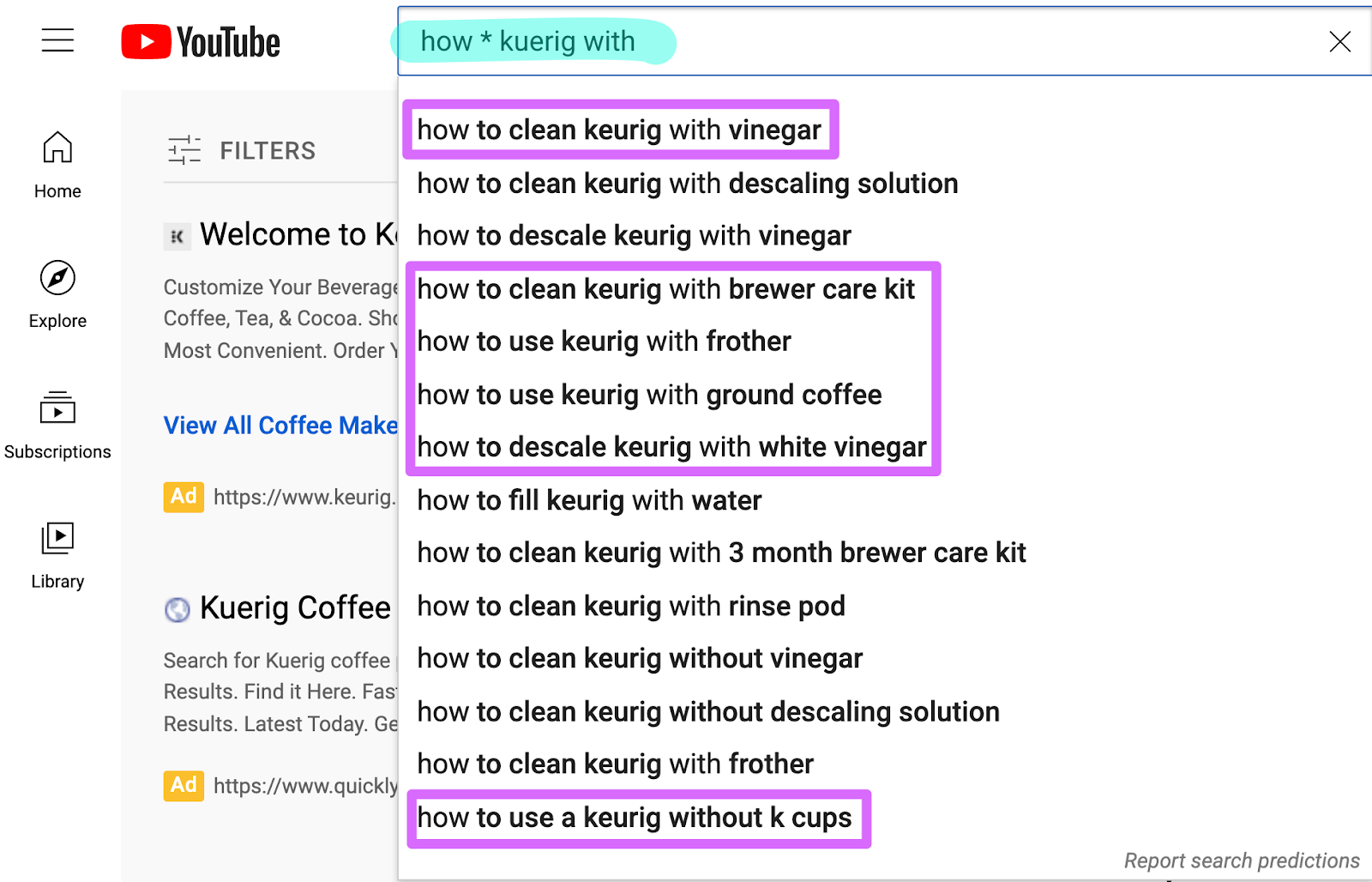 Then, let YouTube autocomplete more suggestions. In this example, you see some exciting ideas, including:
How to use a Keurig without k cups
How to use the Keurig frother
How to use Keurig with ground coffee
How to descale Keurig with white vinegar
Rinse and repeat this process on Google to see what you get. Then enter them into your keyword research tool to check the search volume.
You don't need a YouTube channel to leverage its search engine for ideas. Though, you can start a YouTube channel and try to promote affiliate links for free. If you want to find out more about this, you can read our guide to affiliate marketing on YouTube.
Further Reading:
Canva for Design
Canva is a free platform for designing marketing materials for your blog from scratch. The tool's drag and drop features, free templates, and design types are easy to use.
You can create your logos, blog banners, email newsletter templates, and much more with its software. Simply put: it's perfect for those with no design experience.
There's a series of step-by-step tutorials on their website that show you how to make anything, and you'll gain access to popular designs for inspiration.
It's been our go-to resource for visual content creation for years. If you're wondering how to create branded shareable marketing materials, Canva can help.
Canva
Canva lets you create marketing materials from scratch with its drag and drop features, design types, graphs, charts, videos, and photo editing. You can access popular designs for inspiration, how-to video guides, and a robust suite of free templates. We've used them numerous times for creating simple illustrations on our websites.
Grammarly for Writing & Editing
Grammarly is an AI-powered writing tool that finds grammatical errors and spelling mistakes within your content. It syncs across all of your apps, whether you're writing a blog post, sending an email, or posting on social media.
It also provides stylistic suggestions such as your text's clarity, delivery, and tone found in the right-hand column in the below screenshot.
For example, its Tone Detector makes suggestions based on your word choices and phrasing.

It has both free and premium plans.
The free version includes basic grammar mistakes, a spell checker, punctuation, and conciseness. Once you're ready, upgrade to Grammarly's premium plan as you'll access its advanced writing suggestions.
In our experience, the Premium plan is worth the cost.
Grammarly Online Writing Assistant
Grammarly is an AI-powered writing tool that finds your grammatical errors and spelling mistakes. But it also provides stylistic suggestions such as your text's clarity, delivery, and tone. You can use it on your desktop app, as a browser extension, and on mobile keyboards.
Pros:
Improves readability

Awesome browser plugin

Advantage in ranking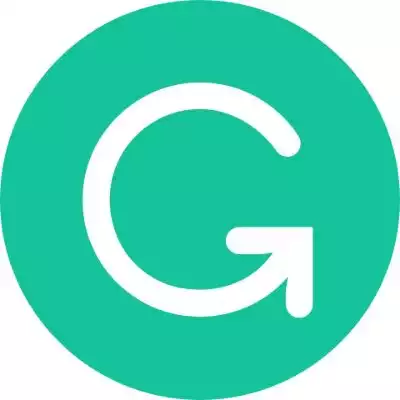 We earn a commission if you make a purchase, at no additional cost to you.
Further Reading:
ConvertKit for Building Your Email List
While you're building your audience, start an email list. Email marketing is a great way to connect with people and keep them updated with what you've been doing.
Platforms like ConvertKit let you have up to a specific number of subscribers for free. Once set up, create lead magnets that offer prospects something in exchange for their email address.
Try giving things away, including:
Checklists
Templates
How-to guides
If you're an Amazon affiliate, you're not allowed to include product links in your emails. However, you can create landing pages with certain email service providers (like ConvertKit) to send your referral traffic.
ConvertKit
ConvertKit is THE creator marketing platform. They help you grow your audience, foster a community, and earn a living online. We used them for years to help with list building and engaging our community. Use it to create sign-up forms, landing pages, and send simple emails with branded templates.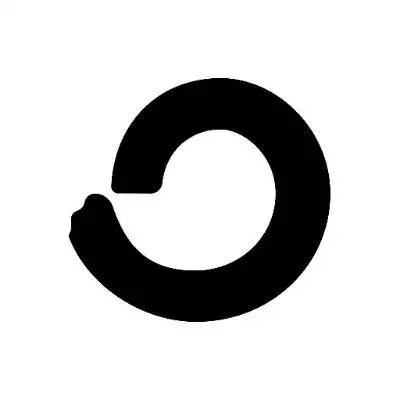 We earn a commission if you make a purchase, at no additional cost to you.
Yoast for Search Engine Optimization (SEO)
Yoast is a free, all-in-one WordPress plugin that helps with your site's on-page and technical SEO. It makes it easier for search engines to find your content with suggestions inside your post editor.
Some things it can do, include:
Adding schema.org data
Noting whether your headlines and meta descriptions are too long
Telling you whether you've used any internal and external links.
Informing you of keyword usage across your posts and pages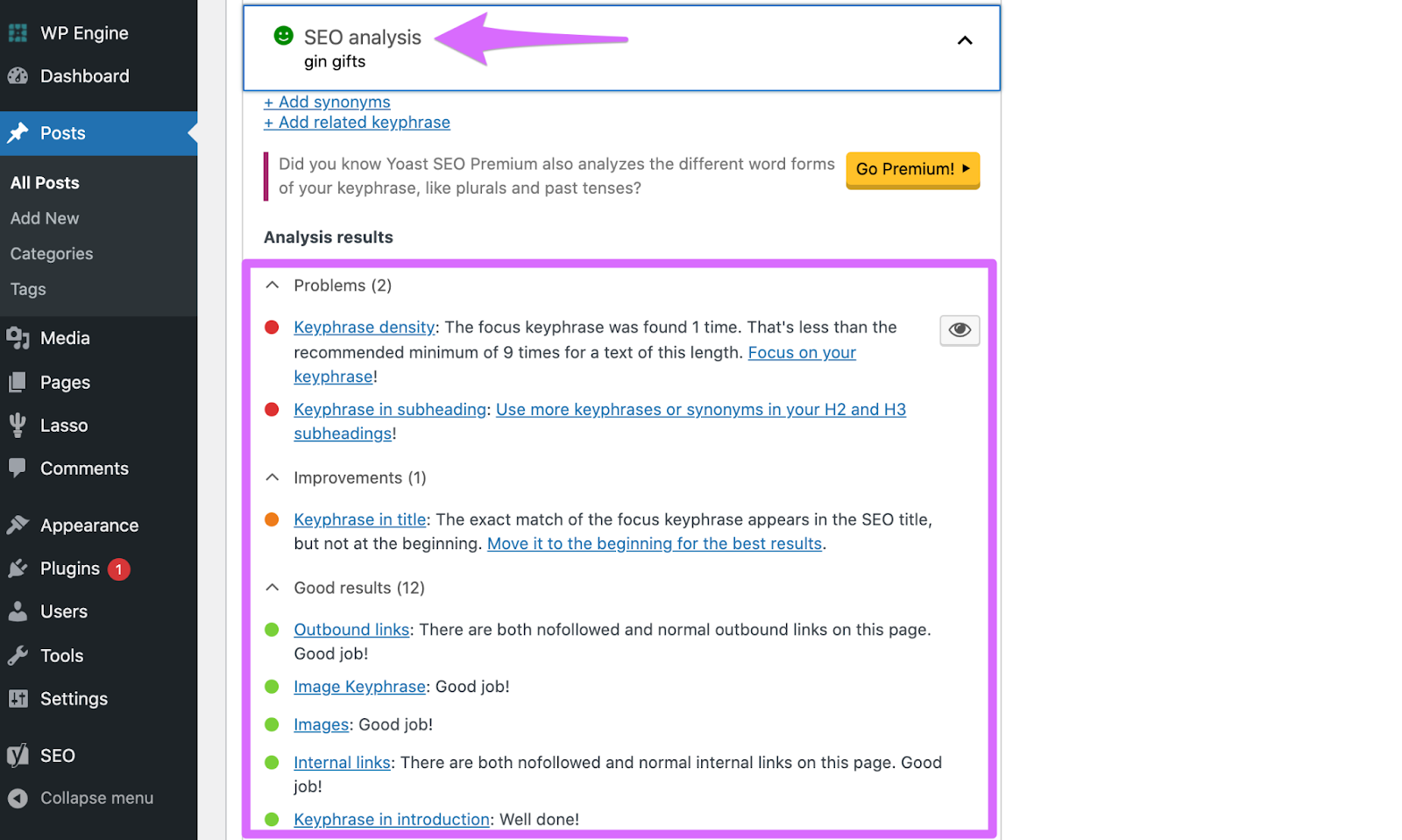 Bottom line: it helps you create SEO-friendly content by letting you see your mistakes and areas to improve in its analysis tab checklist.
You'll need a tool that helps with your technical and on-page metrics; otherwise, you run the risk of getting less traffic.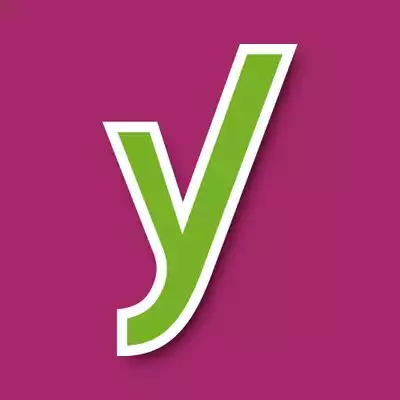 Yoast
Yoast is a WordPress plugin that helps you create SEO-friendly posts and pages. It displays your on-page metrics, readability, schema markup, and gives you a preview of how your post will display on social media. We use Yoast in tandem with Clearscope to ensure our content creations are optimized.
Try Yoast
Cloudflare for Page Speed
Cloudflare is a free WordPress plugin built for boosting site speed using content delivery networks (CDN) and intelligent caching. CDNs act as bridges between computers and servers, so your site's visitors see your content quicker.
Creating a Cloudflare account is free. When you download the plugin, you're prompted to their home page to set up an account, essentially enabling your site and Cloudflare to talk to each other.
If you're feeling particularly saucy, for $5 per month, you can upgrade and use its Automatic Platform Optimization (APO) service.
In Cloudfare's words:
APO puts your website into our network that's within ten milliseconds of 99% of the internet-connected population in the developed world, all without having to change your existing hosting provider.
The result is your server barely has to work because Cloudflare absorbs those round trip requests and server processing times.
To test your site's page speed for free, try GTmetrix and see how you measure up.
Built for Speed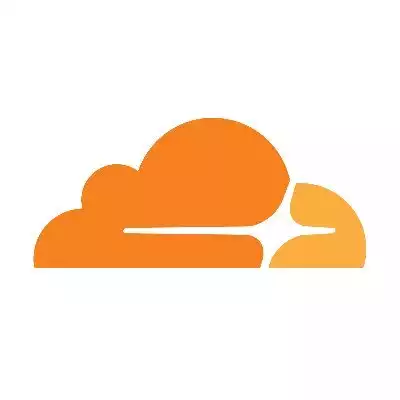 Cloudflare
If you want serious speed that just works, this is what you've been looking for. Their performance and bang-for-your-buck are unparalleled. They also deliver a ton of value on their free tier.
Speed Up My Site
We don't earn anything recommending Cloudflare. That's how great we think it is.
Further Reading:
Imagify for Image Compression
Imagify improves page speed by compressing your site's images. However, since visual content has notoriously slow load times and occupies the most space on your blog, it's best to optimize them.
The benefit of having an image compression tool is that it saves you time because you won't need to format every image you upload manually.
And once you install the plugin, it'll automatically compress the images you previously added. The free plan offers 20MB per month (200 images).
Imagify
Imagify speeds up your website with image compression, so your pages load faster. Instead of taking the time to format your images, they optimize them automatically.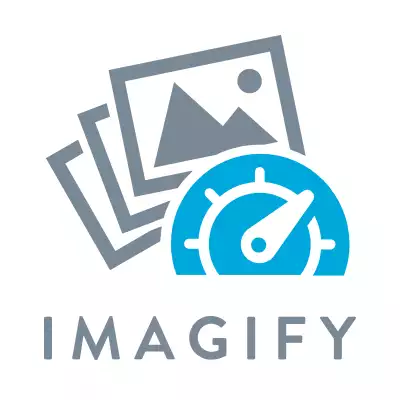 Buffer for Social Media Scheduling
Buffer is a social media management tool for publishing content across your social channels. It lets you schedule every post's publishing date and time (and it'll tailor your posts to each network).
It's perfect for entrepreneurs looking to build relationships with industry influencers as part of their marketing strategy.
Its free plan lets you analyze three channels per month. These can be three from the same account or three different accounts.
It comes with a browser extension so you can open the composer on any web page and add posts to your queue. And it will integrate with many apps, including Zapier and Feedly. In addition, there's an extensive knowledge base and speedy customer support via Facebook and Twitter.
You can upgrade for $5 per month per social channel if you want to access its analytics and engagement tools.
Buffer
Buffer lets you reach more people on social media with a simple automation system so you can spend your time focusing on other things. It lets you collaborate and plan campaigns, reply to comments quicker via labels and hotkeys, and track your progress. So start with the free plan and grow your presence.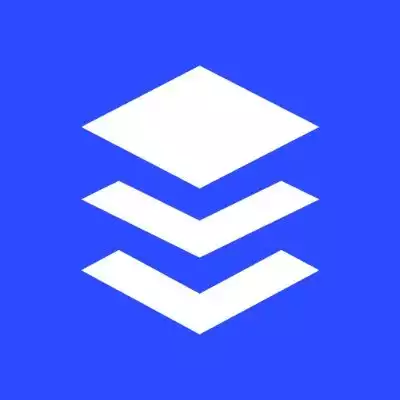 The Future of Your Affiliate Marketing Business Is Bright
I hope this post lets you walk away with a better understanding of how easily you can start an affiliate business with a $3 startup cost.
If you still need convincing, you can look up the search term "affiliate marketing" in Google Trends and see its upward trajectory over the past five years.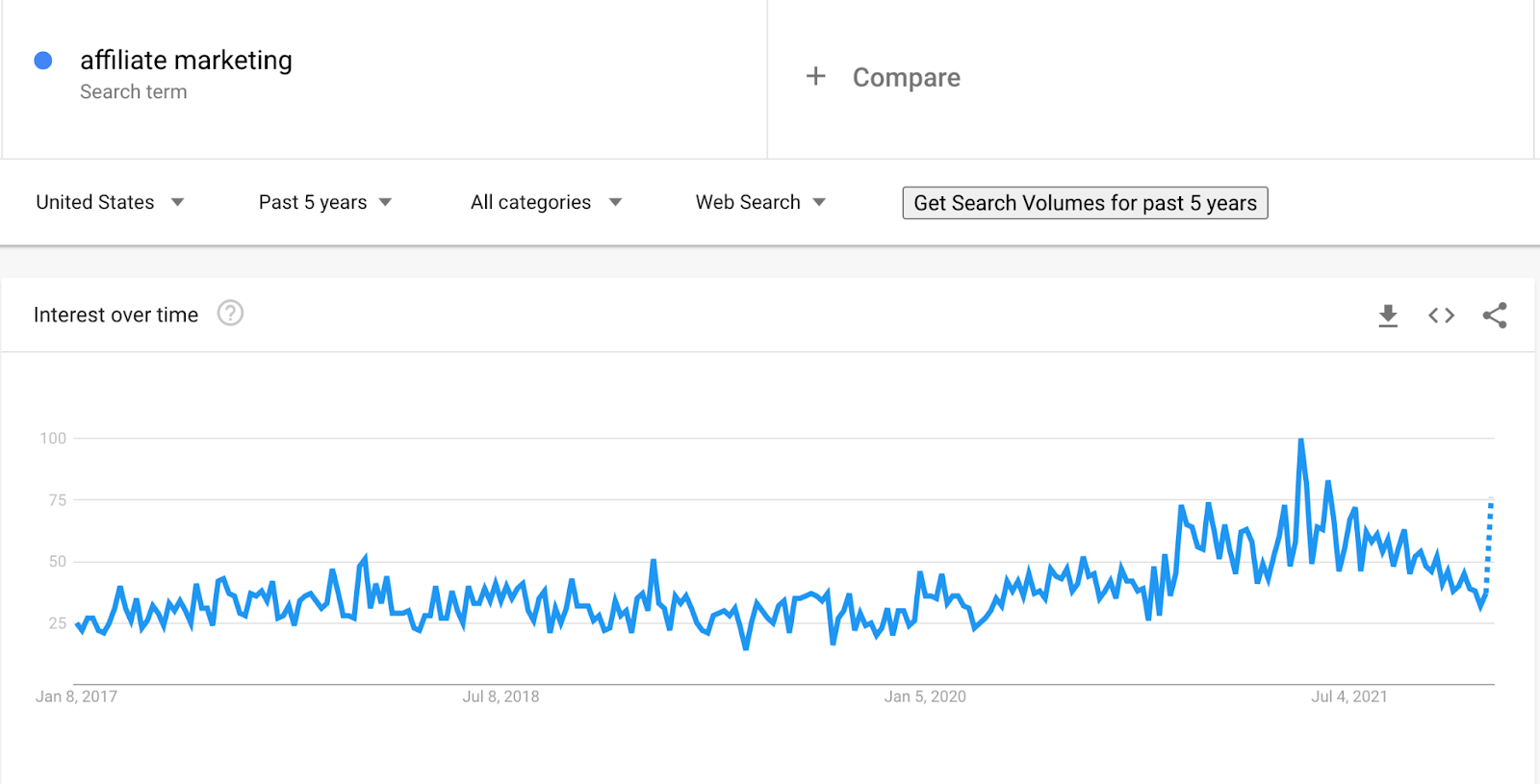 According to Statista, affiliate marketing spending will hit $8.2 billion by 2022 (a nearly $3 billion increase from 2017)
And since so many merchants still rely on this model as an advertising source (81% of brands to be exact), it continues to be a lucrative way of making money online.
Curious to learn how we can help you build a successful affiliate marketing business? Have a look here.
Our creations in your inbox, weekly.
We've built multiple six-figure online businesses that our moms are proud of.
We'd like to help you do the same.