If you're wondering what types of SEO matter when it comes to getting more organic traffic and improving rankings (so you don't waste time on the wrong things), you're in the right place. We'll show you where to focus your efforts based on 10+ years of building profitable online businesses.
Let's dive in!
What Are the Different Types of SEO?
The different types of SEO that matter when trying to boost rankings are on-page, off-page, and technical SEO.
If your site's goal is to get more organic traffic, the above are what you want to focus on. There are many sub-categories, including local, ecommerce, and mobile SEO. But let's not get ahead of ourselves.
Some are beyond the scope of this article (e.g., mobile SEO) while others are irrelevant to our business (Local SEO).
For this post, we'll cover THE BIG THREE:
On-page SEO
Off-page SEO
Technical SEO
You can solve the bulk of your site's problems if you pay attention to these three. We will give you 12 ways to combine SEO types to boost traffic and rankings.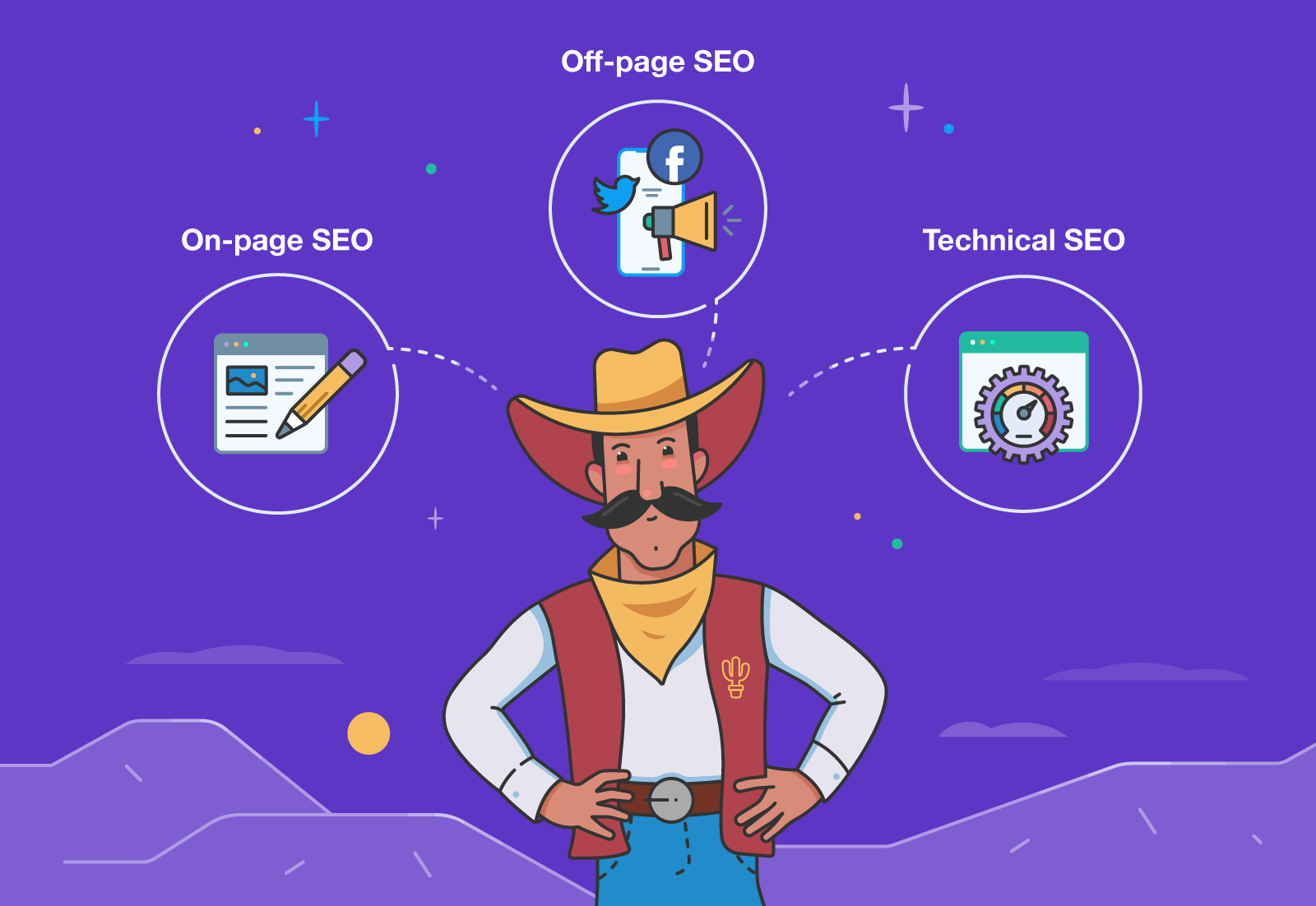 What's On-Page SEO and Why it Matters
On-page SEO is when you optimize your web pages to improve performance and visibility with search engines.
Digital marketers have the most control over on-page SEO because it requires little technical know-how and is URL-specific (e.g., writing a click-worthy blog headline using your keyword in the title).
The desired outcome is getting your site to rank higher. Because getting your content on page one of a Google search engine results page (SERP) is "da bomb" compared with landing on page two, where content goes to die.
On-page SEO matters because it helps search engines and users better understand your content.
An easy example is matching keywords found on your posts to search queries. Search engines want to display the most relevant material to users, so the clearer you make this, the better. It signals to Google that your content is relevant and matches search intent.
There are many ways you can do this, such as:
Frontloading title tags with your keyword
Writing click-worthy headlines
Using keyword-rich, descriptive URLs and alt text
Bottom line: If search engines see your content provides real value, then the likelihood of getting displayed in an attractive position in the SERP improves your chances of getting more clicks.
Let's examine some of how you can use on-page SEO to boost organic traffic first.
1. Include Your Keyword In the Title Tag
Including your target keyword in the headline is a solid indicator to search engines of what your post is about.
Have a look at some of our headlines.
It's pretty easy to see what the post is about based on the page title.
WordPress automatically makes your h1 headline the same as your title tag. But, if you need to adjust it, you can do this at the bottom of your draft inside the post editor.
You can see how I changed it from "13 Badass Ways to Make Your Blog Titles Catchy (without Using Clickbait)" to "13 Badass Ways to Make Your Blog Titles Catchy In 2022."
The title tag is what you see in the SERP. Standard SEO plugins like Yoast let you adjust this inside the post editor.
There are ways you can increase your page's CTR by coloring your headline with specific attributes, such as:
Speed (e.g., how quickly you can accomplish a task)
Depth (e.g., an ultimate guide)
Timeliness (e.g., how up-to-date it is)
Read the article below if you want to learn more about writing headlines that get more traffic.
Further Reading:
2. Use Headings That Reflect the Page's Subject
Once Google finds your page, it tries to learn what it's about. The more related terms and relevant phrases you use, the easier this becomes.
Yes, your title matters, but so do the subheadings. So, use them as mini headlines to help further increase the understanding of your page. They're essential because they:
Create a hierarchical structure
Break your content into bite-sized chunks
Make it easier to read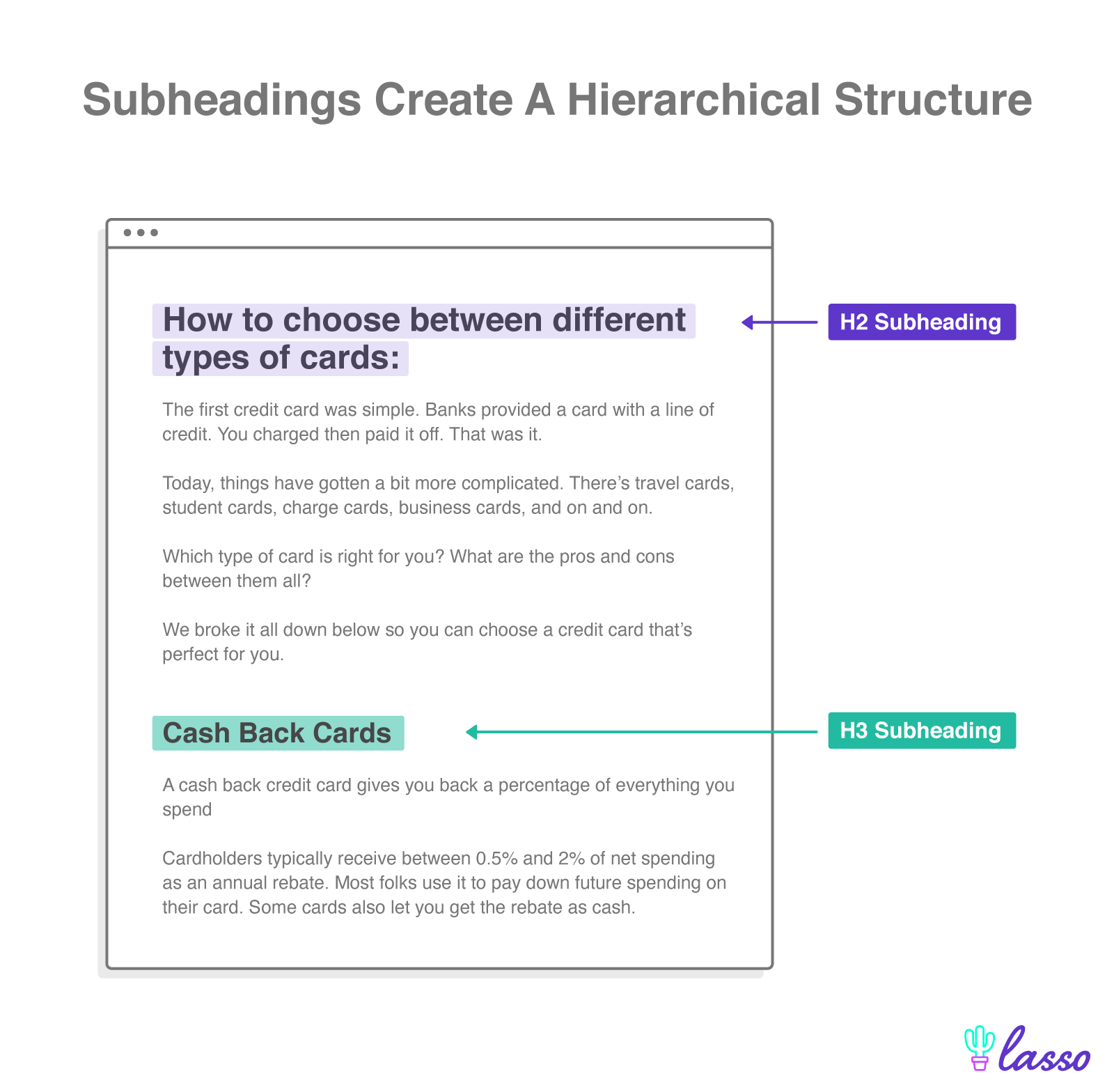 Remember, it's about giving your target audience the best user experience. Plus, it helps confirm your readers' expectations because they know they're in the right place.
So, once you have your target keyword, sprinkle some of its related terms throughout your post.
For example, after conducting keyword research and targeting the phrase "types of SEO" for this post, some related terms I could use in my cross-heads might be:
On-page and off-page SEO
Technical SEO
SEO Strategy
Further Reading:
3. Pass the Skim Test
The best way to make your content easy to read is to write for the skimmers.
These are the people who will quickly scan your content before deciding to commit. If you greet them with a wall of text, they'll likely bounce. This is bad for two reasons:
You lose reader engagement
Negative SEO signals
Combat this by breaking your post up into bite-sized chunks, using more transitional phrases, adding images, and bulleted lists.
For example, if you were creating a post, you could use Lasso's List formatting, to turn it into an easily-consumable piece of content like this example.👇
Ahrefs started as a backlink analysis tool, but over the years, has added more features. It's our go-to when performing keyword research, rank tracking, and competitor analysis and has been instrumental in helping us run our online businesses.

Try Ahrefs

We earn a commission if you make a purchase, at no additional cost to you.

Clearscope helps make your content more SEO-optimized. It tells you what phrases to target based on keywords people are already searching for and suggests related words for a given search term. We don't write a single blog post until we've run a Clearscope report for our target keyword.

Try Clearscope

We earn a commission if you make a purchase, at no additional cost to you.
Alternatively, you could create a Grid to showcase specific elements or products of a page. 🔥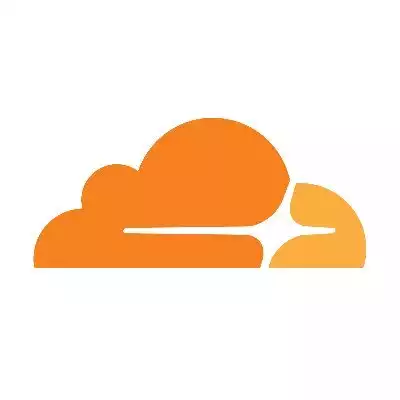 Cloudflare
If you want serious speed that just works, this is what you've been looking for. Their performance and bang-for-your-buck are unparalleled. They also deliver a ton of value on their free tier.
Speed Up My Site
We don't earn anything recommending Cloudflare. That's how great we think it is.
WP Rocket
Make your site load faster in a few clicks. WP Rocket is recognized as one of the most powerful caching plugins for WordPress. We use it specifically for image lazy loading.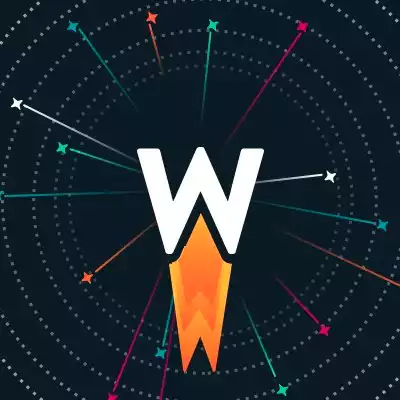 We earn a commission if you make a purchase, at no additional cost to you.
Imagify
Imagify speeds up your website with image compression, so your pages load faster. Instead of taking the time to format your images, they optimize them automatically.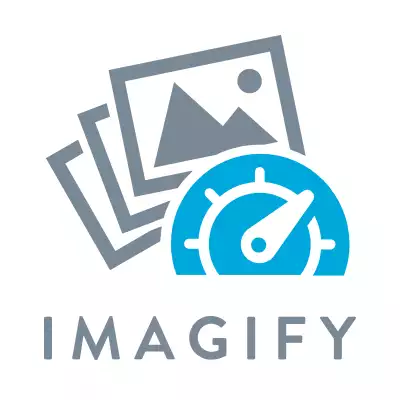 These are just a couple of examples of things you can do to boost reader engagement and improve your SEO.
Sidenote: We get more impressions to pages dominated by our List displays than any other page style. You can read more about how Lasso can make your content stand out below.
Further Reading:
4. Write Short, Keyword-Rich URLs
Your page's URL structure gives you another chance to convey what your post is about.
For example, when you look at the slugs (i.e., the portion of the URL appended after the domain name) from our blog posts, they're short and use the keyword. This lets your readers know they've come to the right place.

You can edit this inside your post editor at the top of your posts in WordPress.

4. Include Meta Descriptions with Additional USPs
You want to make your content's search result listing as attractive as possible to entice more clicks.
It's like the front door to your content. The three most essential elements are the:
Headline
URL
Meta description
While Google sometimes uses an alternative to your meta description, it's still a good idea to write one for every post. You can think of your metas as another way to pitch your content to readers.
Tip: Add more USPs in your meta description that you couldn't fit in your headline.
Like your homepage's header and subheader, a meta description functions as the subheader beneath your headline in the SERP.

Write them with the keyword phrase and keep them under 160 characters; otherwise, you risk truncation.
5. Add Alt Text to Your Images
While image compression, lazy loading, and minification deal with technical SEO, you can include alt text with every image you display on your site.
This helps people using screen readers better understand the images displayed on your site and provide more context to search engines when they crawl them.
Alt-text is an HTML attribute used with image tags that describe the image.
When including alt text, be descriptive, concise, and only use keywords when appropriate – otherwise, it can sound spammy to your listeners.
You can add alt text from inside your WordPress posts like this:
6. Use Internal and External Links
Thoughtfully linking to internal and external sources helps give your readers the best experience.
It's beneficial on your site because it maintains engagement and keeps your visitors for a more extended period – all positive SEO signals. However, many times you can't conceivably cover everything in a 1,500-word blog post, so you have to link to other sources detailing those topics in greater depth.
Links also pass "link equity" or PageRank from page to page. So, for example, you link from a stronger page to a weaker one on your site, and you give the weaker page a slight rankings boost.
Tip: Only link to external sources where it's relevant, and make sure you link to high-quality sites.
Further Reading:
What's Off-Page SEO?
Off-page SEO refers to actions conducted off your website that impact search rankings.
These are primarily out of your control. However, Google wants to give searchers the best experience possible, and things that occur around the web influence how much authority you're perceived to have.
The more people talk about, mention, and link to your site are all examples of off-page SEO.
Now let's unpack that.
A couple of ways you can leverage off-page SEO:
Conduct a link-building campaign
Improve your E-A-T
7. Build Backlinks
Getting high-quality backlinks from unique domains has a substantial positive SEO impact.
It's probably the most important thing behind creating valuable content. One of the best ways to attract backlinks is to create link magnets. These can be things in the form of:
Free tools
List of stats
Data-backed resources
For example, many sites often link to data sources. Here's a data study from Ahrefs blog about how often Google rewrites meta descriptions.
When you examine its backlinks, the anchor text from the referring pages mention phrases like "a study from Ahrefs" or "data from Ahrefs."

So, if you can create a data-backed resource in your niche, you can increase the number of domains linking to you.
8. Boost Your E-A-T
E-A-T stands for expertise, authoritativeness, and trustworthiness.
It refers to Google's Search Quality Rater Guidelines to help determine what good content looks like. Technically, it's not a score like how you can measure page speed, but it does use off-site signals to determine whether a domain's legit.
It's a ranking factor you should care about.
Sidenote: Google wants to display the best content to people in an organic search. And because they make money from paid advertising, it behooves them to fetch and return high-quality content to searchers. Otherwise, nobody would pay money to advertise there.
E-A-T is a broad category so let's dive into a few ways it can boost your rankings.
Get More Reviews Online
This might mean asking your readers to leave a review about the products or services you recently sold. The more positive online reviews a site has, the more trustworthy it's perceived.
For example, our company, Lasso, averages a 4.7 out of 5-star rating on Trust Pilot.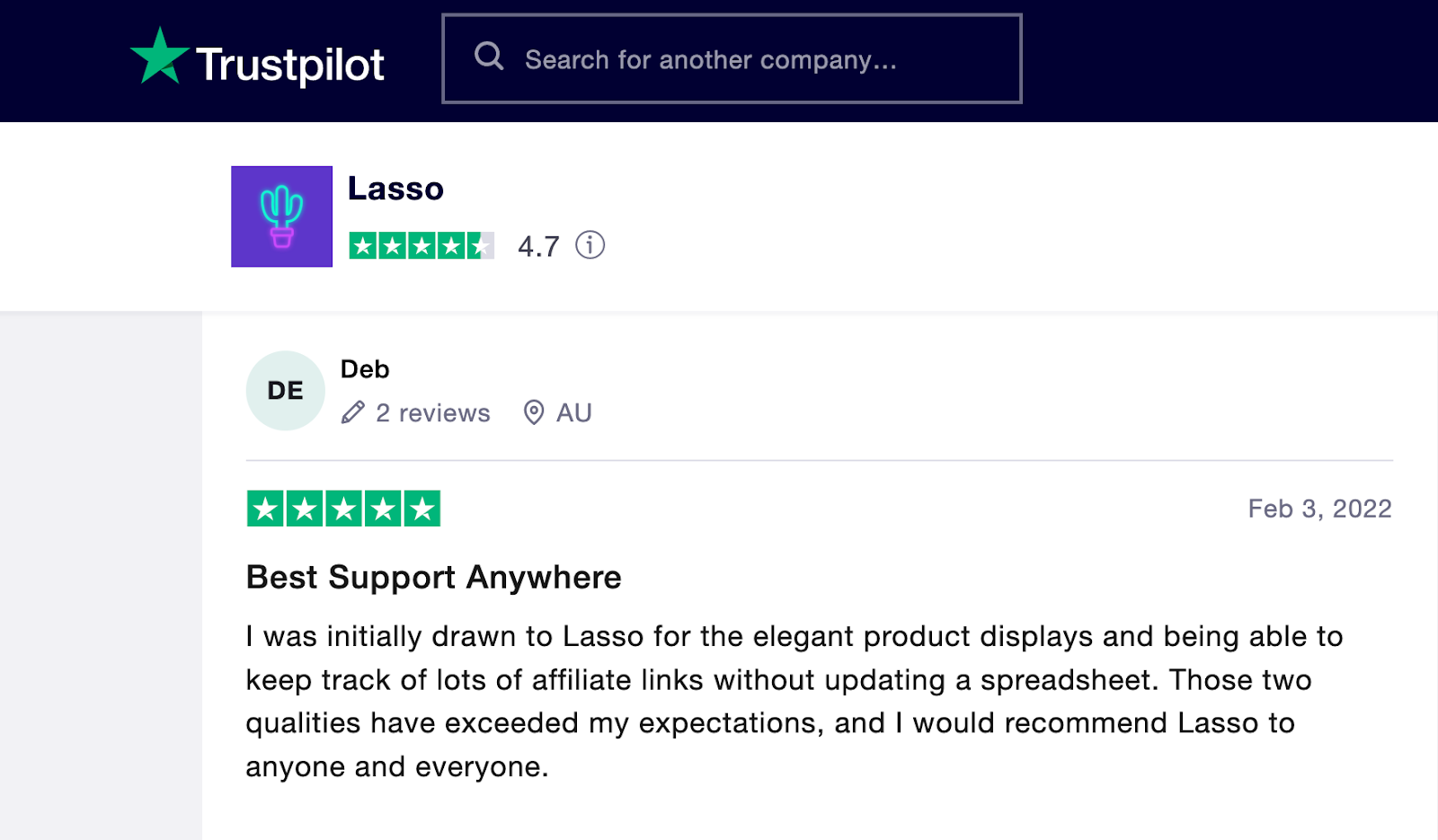 Guest Post or Contribute to Forums
Think about all of the online publications featuring experts in your field.
Think about the number of times a person like Tim Ferriss or Ramit Sethi gets mentioned across the web. Those mentions signal to Google that the person is an expert.
Here's the best part:
You don't need to be a New York Times bestselling author to rank higher in Google. Simple off-page signals like getting brand mentions, social media shares, backlinks from guest posts, or podcast appearances help improve your E-A-T.
Takeaway: Don't exist in a blogging vacuum. Include yourself in more online conversations. While Google's algorithm uses backlinks as an authority indicator, it's not the only one.
What Is Technical SEO?
Technical SEO makes website improvements, so it's easier for search engines to crawl, index, and rank your pages.
Its primary focus deals with site structure, page speed, and navigation. When you optimize your site for these things, you make it easier to rank. I think of technical SEO as the things search engines see (but your readers don't).
Web crawlers and bots understand your site's content primarily through HTML. But both on-page and technical SEO have the same goal: improve site rankings by giving the best user experience.
Here are a few things you can do right now to improve your site's technical SEO.
9. Fix Your Broken Links
Broken links are bad for business. They give users a poor experience and increase bounce rates.
Think about it, when you land on a busted page, your chances of sticking around decrease, and you look elsewhere for the information. So use SEO tools like Screaming Frog or Ahrefs to find your broken links.
For example, if you want to find all of the broken external links on your site with Ahrefs, head to Site Explorer > Broken links.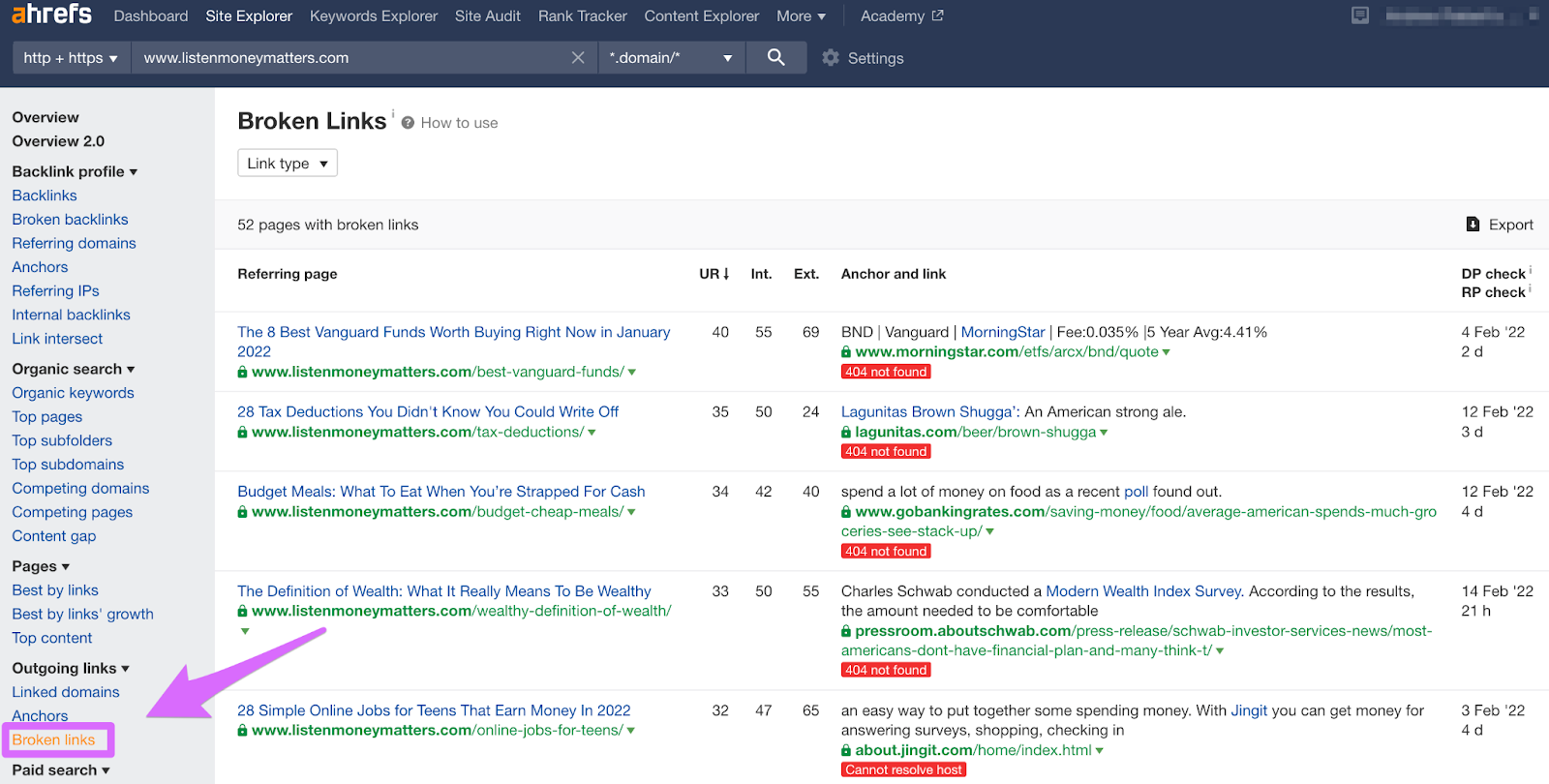 Alternatively, you can go to Site Audit, enter your domain and run a crawl. Once completed, you can click the "Total URLs crawled" report for a ground-level assessment of the pages that need a fix.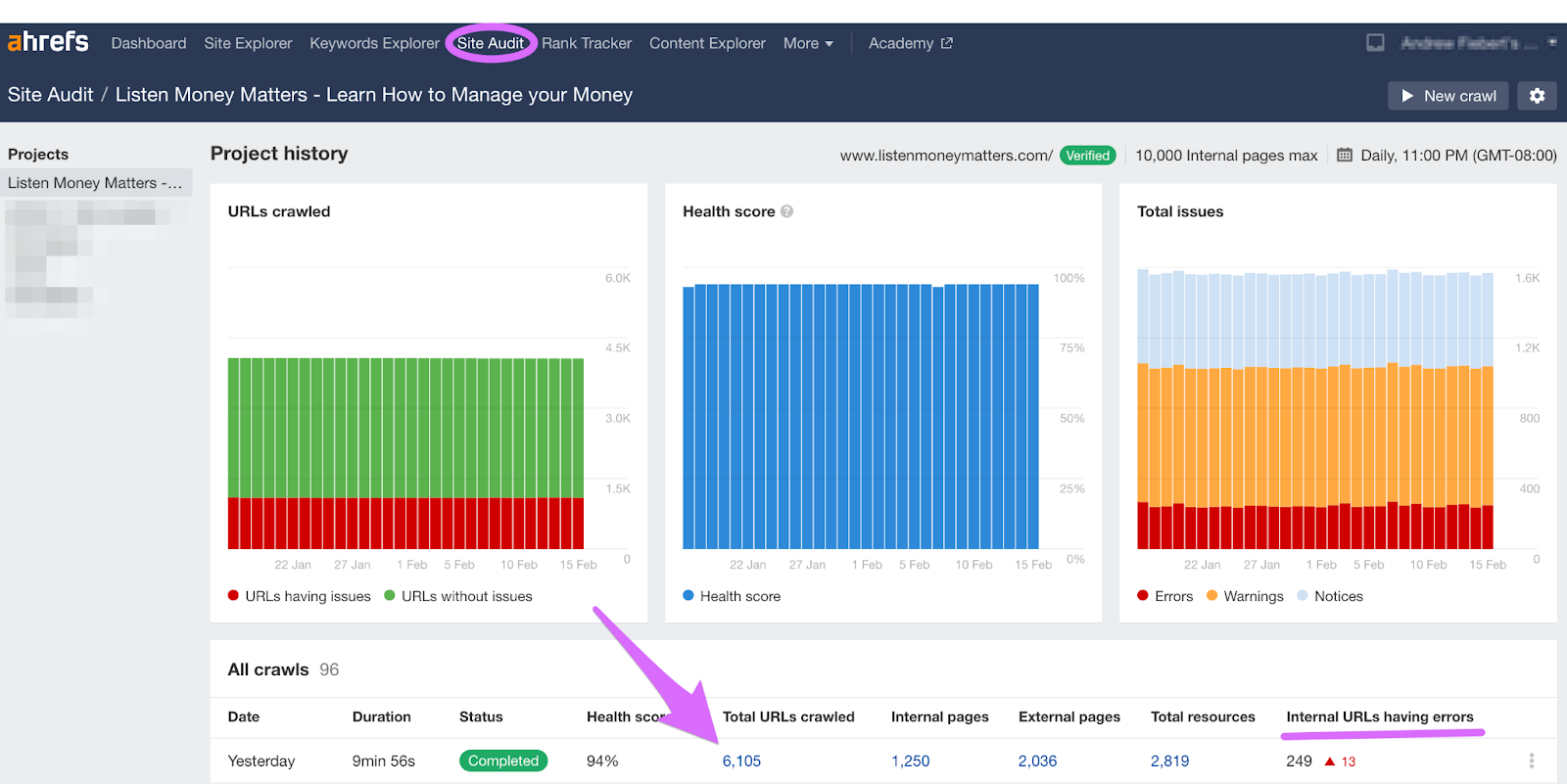 Once you've located your 404s, remove, replace, or redirect them.
If you're an affiliate marketer, be sure the product URLs you're promoting are updated. When using our WordPress plugin Lasso, you'll get link alerts sent to your dashboard so you'll know which ones are broken.

The dashboard also notifies you when your products are out of stock along with income opportunities.
Further Reading:
10. Be Mobile-Friendly
Google enabled mobile-first indexing in 2020, so your site must be compatible with smartphone users.
Plus, over three billion people use mobile devices. You can see the percentage of mobile traffic your site gets in Google Analytics. Just scroll down to "Sessions by device."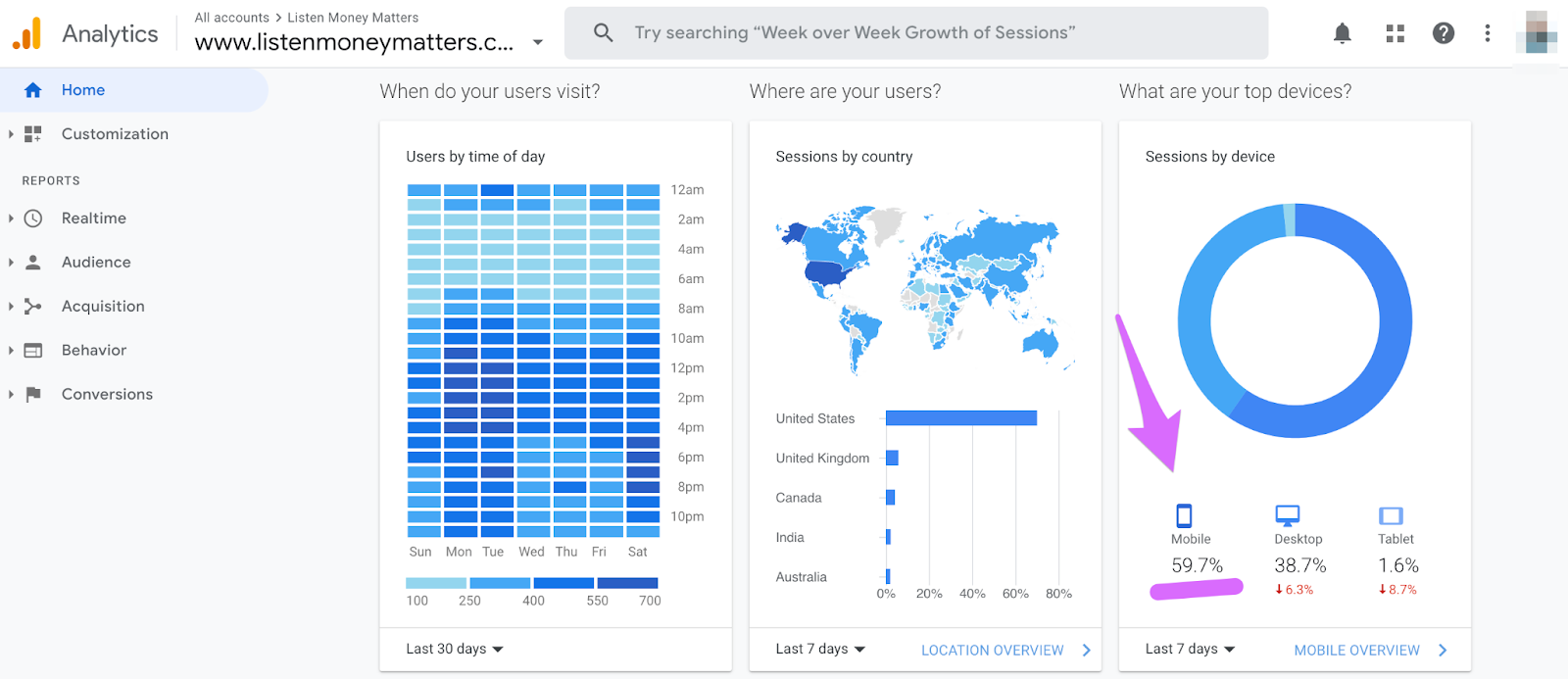 Our site gets nearly 60% of its traffic from mobile users!
You can test whether your page is mobile-friendly with Google here. Alternatively, head to Google Search Console > Mobile Usability to locate errors.
Further Reading:
11. Use Structured Data
Structured data and meta tags help make it simple for web crawlers to determine what your content's about by adding specific HTML attributes to it.
It also increases the odds of winning more features in search results. For example, this Fundrise review has enhanced search results in the SERP including:
Star rating
Author's name
Investment minimums, fees, and selections
In addition, it has several links to related searches, which gives you broader access to their site.

Depending on the type you're creating, just add the corresponding code snippet to your site. In addition, Google has a complete search gallery to help you determine the best approach for your content marketing.
12. Make Fewer HTTP Requests & Boost Page Speed
An HTTP request is how your website talks to browsers (e.g., Chrome or Safari).
Every time someone visits your web page, their browser requests data from your server so they can view it. And their browser has to wait for your server's response before it renders on their device.
The amount of files found on your site determines how fast the page loads. You can test your site's speed by using tools like GTmetrix, Pingdom, or Page Speed Insights.
These will alert you to slow load times and provide you with tutorials on fixing them.
Further Reading:
Black Hat SEO vs. White Hat SEO
The main difference between black hat SEO vs. white hat SEO is that black hat SEO tries to manipulate search engine ranking factors to steal higher positioning in the SERPs.
It involves deceptive practices, maybe brings short-term wins, is unethical, and doesn't follow Google's webmaster guidelines. In addition, the content quality behind black hat tactics is poor, without real value for the reader.
Before search engines got intelligent, many of these old-school plays used to work; nowadays, not so much. On the opposite end, there's white-hat SEO which adheres to Google's webmaster guidelines.
Takeaway: You should hold up to any Google update without fear of penalization when using white hat SEO.
Google explains it best:
A good rule of thumb is whether you'd feel comfortable explaining what you've done to a website that competes with you or to a Google employee. Make pages primarily for users, not search engines.
Google lists several SEO techniques web admins should avoid, including:
Hidden text or links
Creating pages with little or no original content
Loading pages with irrelevant keywords
Link schemes
Keyword stuffing
Creating doorway pages
These are only a handful. You can read the complete list here.
SEO Tools
Many WordPress plugins help with search engine optimization, including:
Yoast SEO
RankMath
All In One SEO
These help your site with both backend and frontend things.
For example, Yoast informs us whether our titles are too long or frontload the keyword phrase. It'll also suggest that you:
Put your keyword in the first paragraph
Add your keyword to the meta description in case you forgot
Include alt text for every image.
In addition, the tool generates a sitemap for you to ensure web crawlers find your site's important pages. You can also view your site's overall SEO health by looking in your WordPress dashboard.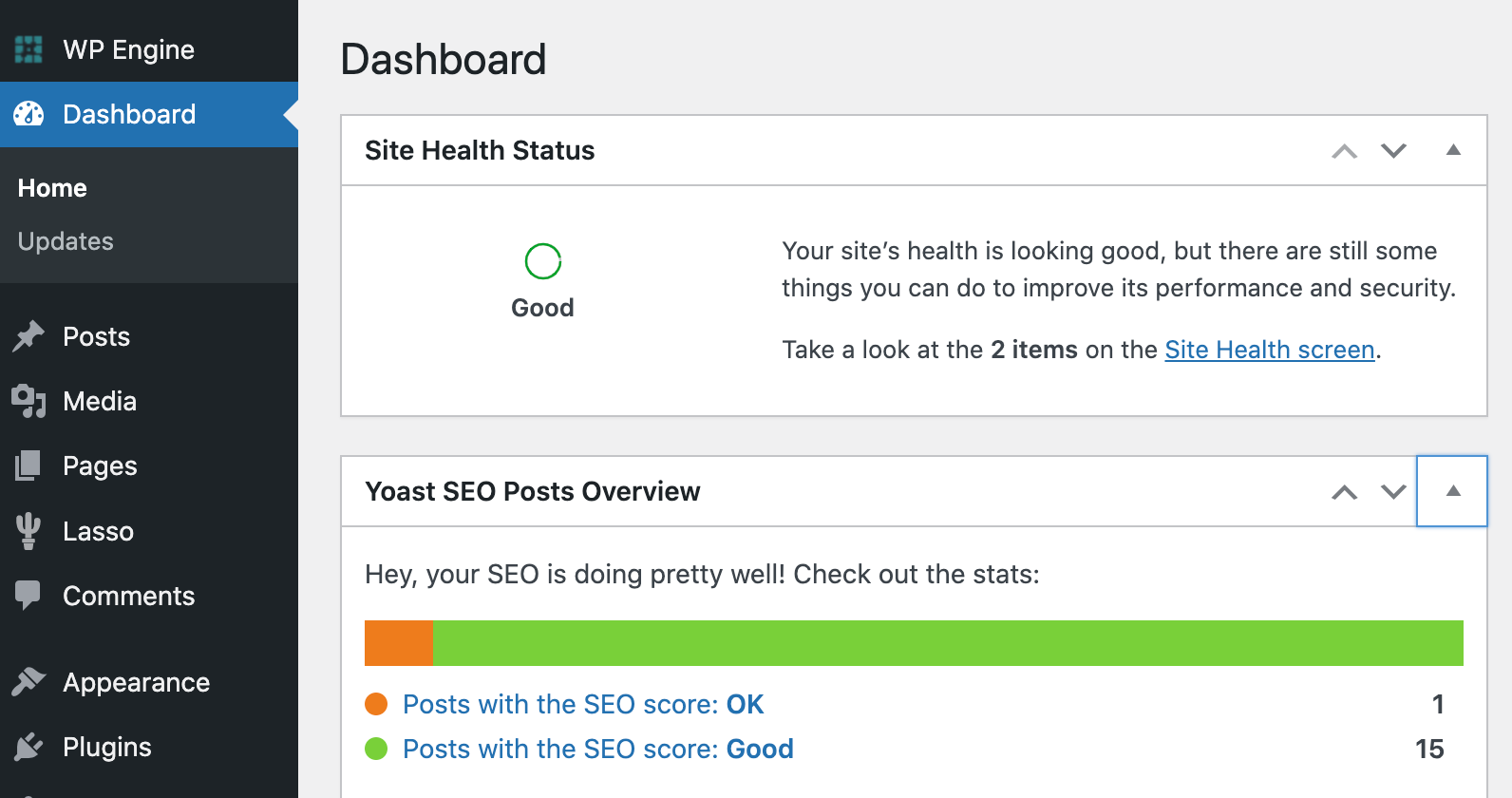 Then whatever suggestions are made, fix them.
Which SEO Tactic Will You Focus On First?
Sites with the most website traffic typically create amazing content that people eagerly consume while optimizing search engines.
They also ensure their pages load fast, have little to no broken links, and are mobile-friendly because these are also important ranking factors. In the meantime, they build their off-site authority via social media marketing, guest blogging, and more.
So, which will you try first?
We obsess over helping our customers build profitable online businesses. Want to learn how Lasso can help you level up? Head here.
Our creations in your inbox, weekly.
We've built multiple six-figure online businesses that our moms are proud of.
We'd like to help you do the same.