Need help with optimizing your content for search engines? Then, you've come to the right place. We'll show you an SEO strategy template you can use to jumpstart organic traffic, increase SERP positioning, and more.
Table of Contents
A Simple 8-Step SEO Strategy Template for Beginners In 2023
What's An SEO Strategy?
An effective SEO strategy boosts a website's search engine rankings by getting more organic traffic. When people type a keyword phrase into Google, it fetches results relevant to that person's query and displays them in search engine results pages (SERPs).
The higher your ranking, the more likely the searcher will click on your content. The top three results especially get the bulk of all organic clicks.

Nearly 45% go to the first three positions. So if you need help to rank, don't worry. We'll cover the high-impact work you can start doing today.
Why You Need An SEO Strategy
There are many reasons you should consider SEO if you're writing online. For example, in June last year, Google processed 13.46 million search queries in the U.S., accounting for over 61% of desktop queries.
In addition, online search usage accounts for 30% of web traffic globally. That's a lot of people. If you're following SEO best practices, you increase the odds of capturing a piece of that.
Still not convinced?
It's Free
I am stating the obvious, but it's worth saying. You don't need to pay for search engine optimization. So, there's a significant cost benefit for those without money. And, assuming it stays relevant, this traffic compounds over time.
Takeaway: Free organic traffic that increases year after year.
Builds Authority & Trust
Sites with high-quality backlinks signal to search engines that people like your material and perceive you as a credible source. This means when someone enters a search query into Google, Google is more likely to show your content to that person.
And more people click organic search results because that's an earned spot – you didn't pay or manipulate the algorithm to be there.
So right out of the gate, you're already seen as trustworthy. That's an excellent first impression.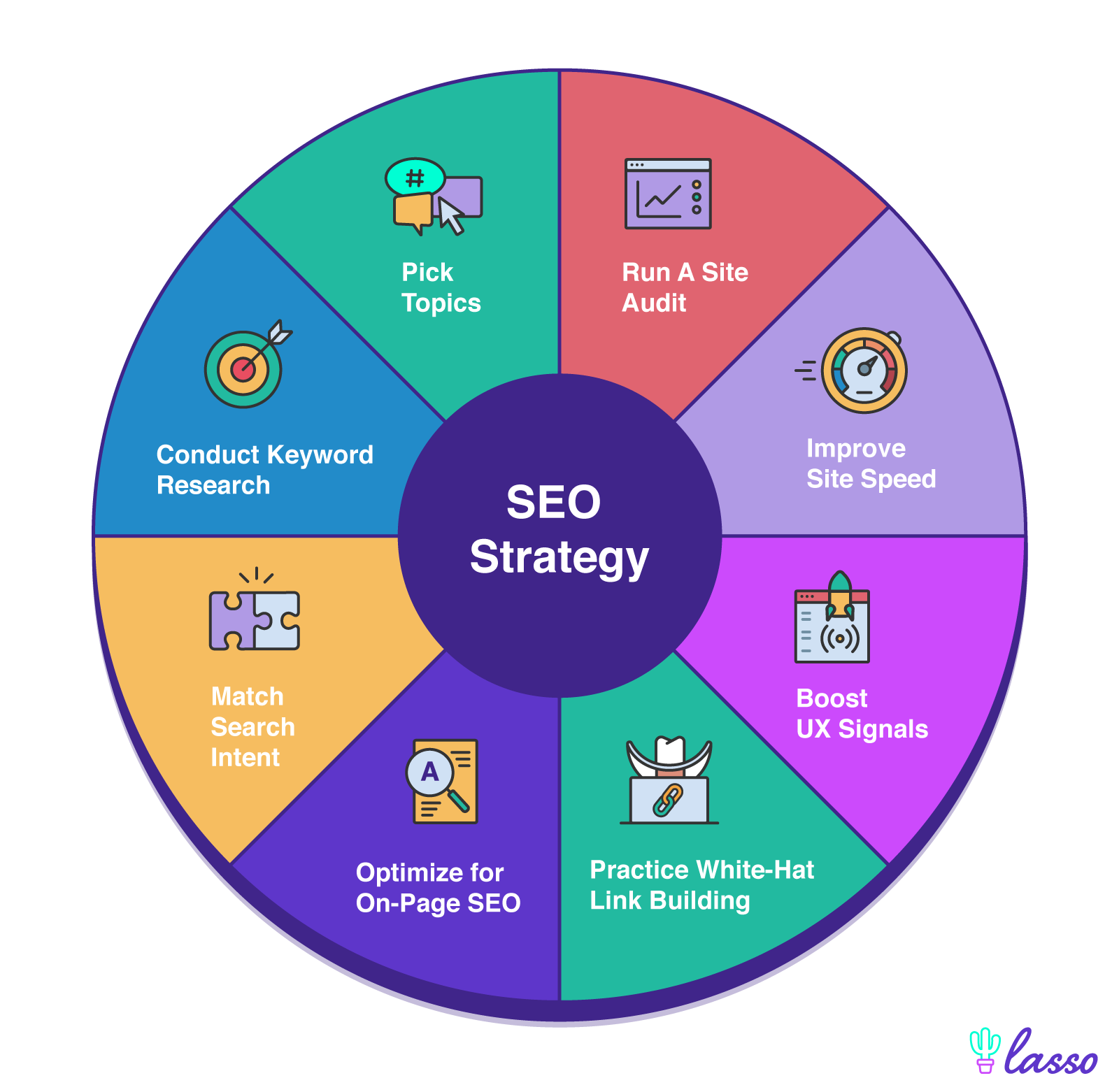 Attracts Qualified Visitors to Your Website
When you publish quality content online that solves a problem, people with those specific pain points start coming to you. It's a great form of inbound marketing because you're giving away helpful information without "shouting at them" using paid ads and pop-ups.
You lure more fish with the right bait. Then, once you get more traffic, you can use tools like Google Analytics to see which landing pages resonate with your readers the most.
Provides A Better User Experience
Your visitors are what matter most. So it's up to you to give them a helpful roadmap and present it in an easy-to-find and easy-to-consume way.
Google has even said that a better UX is one of its ranking factors. They want to give searchers the best experience.
In Google's words:
The page experience signal measures aspects of how users perceive the experience of interacting with a web page.
If your site optimizes for this, that's a slight rankings boost. Good page experiences let users find information quickly and accomplish more in less time.
The Top 3 SEO Strategies
The top three SEO strategies are on-page SEO, off-page SEO, and technical SEO. If you run a brick-and-mortar business, I'd add local SEO to this group, as that's something you'll also want to focus on so people in your neighborhood can find your store when they run a Google search.
We assume you don't run a local business and are 100% digital for this article. In that case, you'll concentrate on the first three buckets.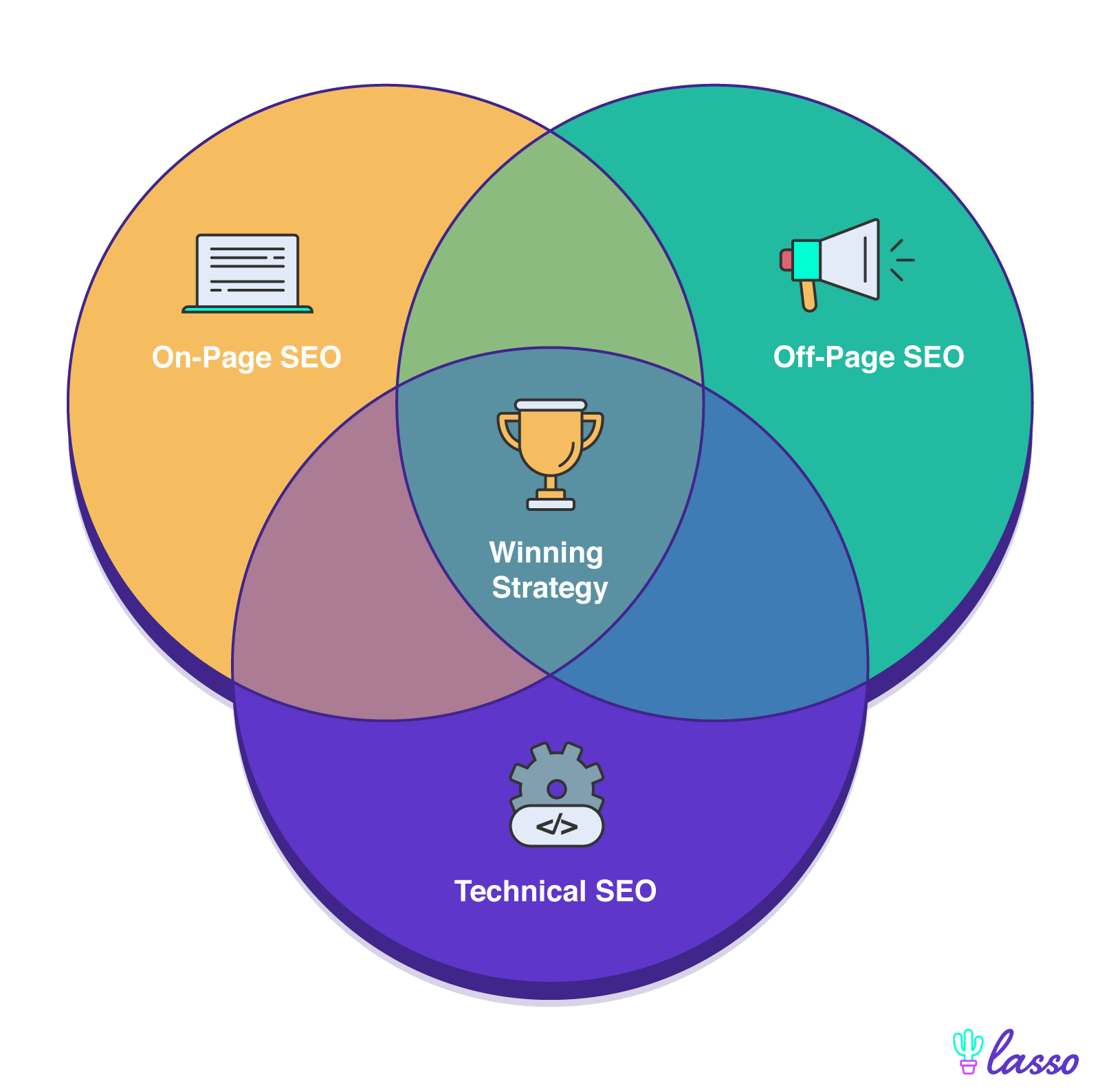 On-Page SEO
These are manual page optimization tweaks you make to improve website performance and visibility with search engines. These will focus on things like:
Including your keyword in the title tag
Optimizing images with alt text
Writing click-worthy meta descriptions
On-page SEO is the easiest to grasp and execute of the three buckets because it's 100% in your control and doesn't involve anything too technical. Therefore, most people gravitate towards this first.
Off-Page SEO
This involves any number of actions taken outside your website that affect its rankings – most notably, its number of backlinks.
Sidenote: It can also include things like Google's EAT score. For example, the number of mentions or links an author has across the internet. If you've written about a topic on multiple websites, start your blog on the subject; Google perceives you as an authority because you've already been featured so many times, which can mean a slight rankings boost.
However, you have little control over this portion, so it's best to focus on the one thing that matters: creating high-quality content that helps your readers.
Technical SEO
Technical SEO involves everything with your site's backend. This covers everything from site speed to crawlability to whether it's mobile-friendly. If your infrastructure is in good shape, it makes it easier for search engines to crawl your site.
Creating Your SEO Strategy Template
Below, we'll dive into steps you can use today to ensure your site follows best practices and industry standards.
Simply put: you need the sweet spot between all three strategies to become successful and run efficiently.
1. Pick Your Content Topics
You want to attract a target audience based on your niche. For example, our site's focused on affiliate marketing. But several sub-categories fall beneath that, including:
Affiliate tools
Monetization
SEO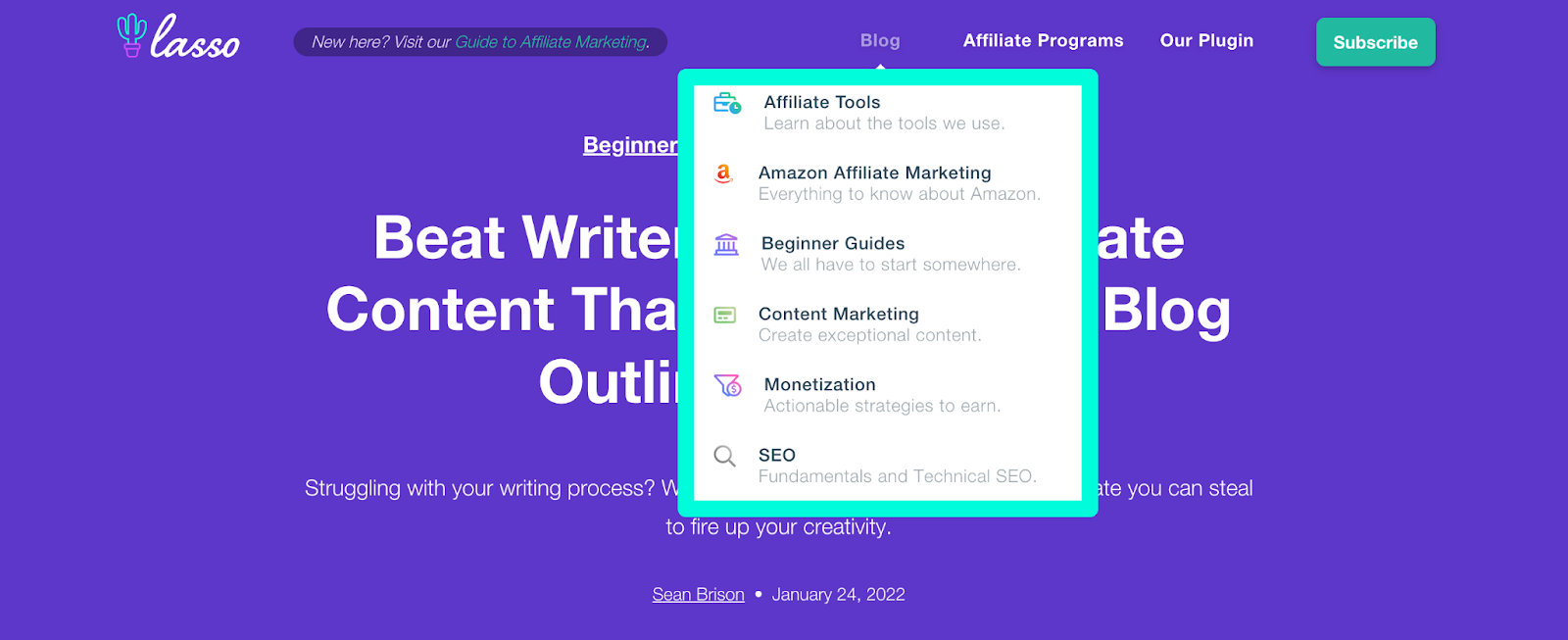 The idea here is to brainstorm on industry-specific terms. Choose between five to ten. Then find content ideas for each of those seed keywords.
For example, we chose 'monetization' as one of our sub-categories. Then we generated new content related to it, such as:
How to Squeeze More Income from Your Personal Blog
Using A Secondary CTA Button to Improve Conversion Rates
How to Make Passive Income On Amazon with A Simple Niche Site
You'll find more long-tail keywords as you refine your digital marketing plan and niche down. So, find some topic clusters, create pillar pages (or hubs) for them, and use internal links to pass relevance and authority.
Sidenote: When you're getting started, don't worry about building pillar pages yet. But create content with this approach in mind because, eventually, you will.
2. Conduct Keyword Research
Once you've picked 5-10 broad categories, narrow your focus. For example, using our monetization example from above, we explored topics related to monetizing amazon sites, niche sites, and personal blogs.
Then run those terms through a keyword research tool and check their search volume and difficulty scores. This will inform you of two things:
Your odds of ranking for those terms
Whether people are searching for them
Keyword research matters because it qualifies your content marketing strategy.
Knowing whether you have a shot at ranking or the phrase is insanely competitive lets you adjust the course.
The worst feeling is creating material with zero search demand and is impossible to rank for because your site is too new. You'll get nothing but crickets for all of your hard work.
Sidenote: You probably get crickets in your blog's early days. But your blog will start getting organic traffic if you've done your homework and adhere to best SEO practices.
3. Create Content to Match Search Intent
Once you've compiled your list of keywords, explore the ranking posts' format in the SERPs.
For example, it's probably a listicle if your post is about the best [your industry] tools. When I plug in the best tools for woodworking, I see numbered list posts.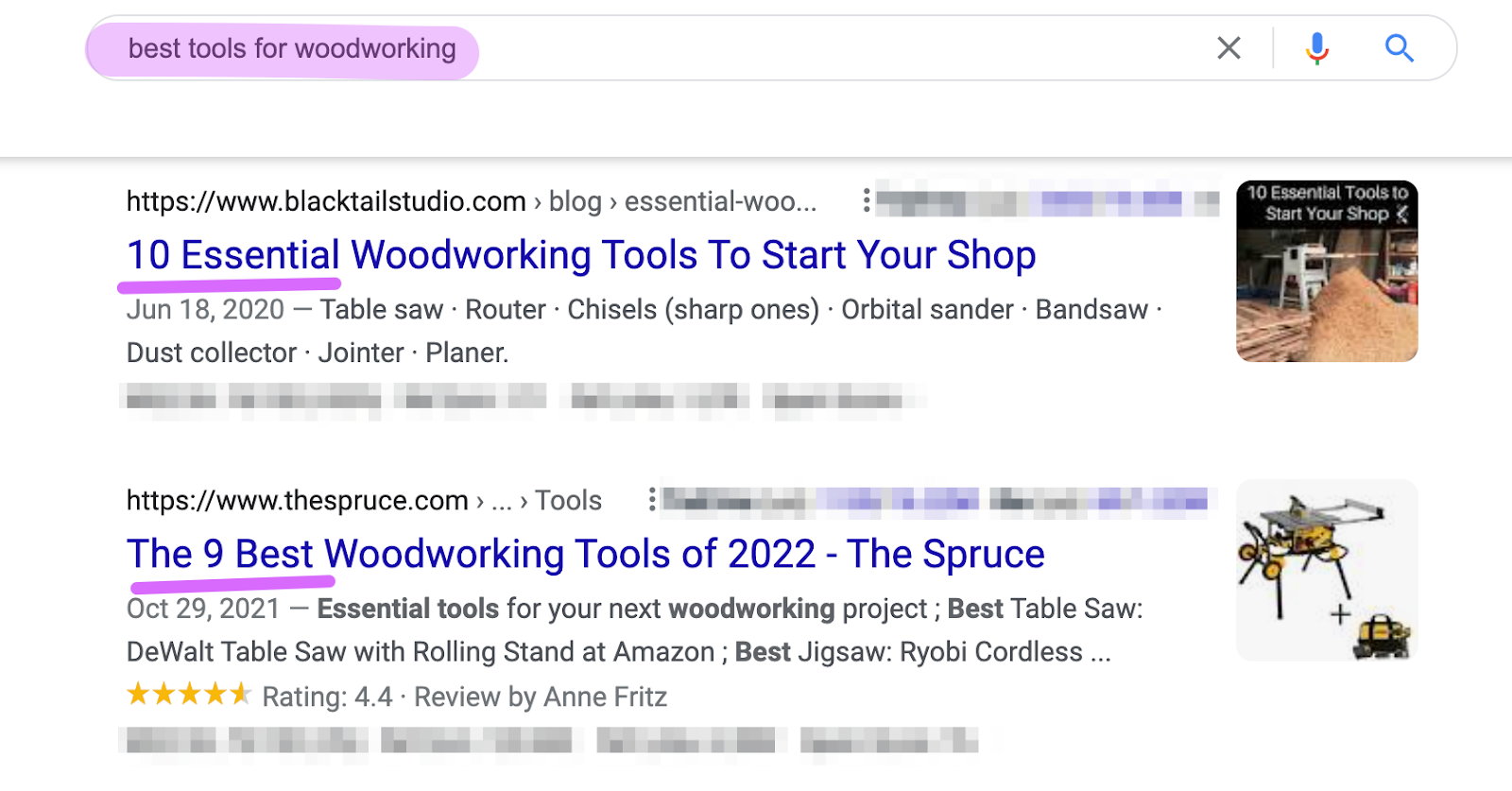 So you'd probably want to create something matching this style. You can check out how to do this with Lasso's high-converting list displays here.
Alternatively, when I enter "hiking boots for women" into the search field, I only see eCommerce sites. So, your chances of ranking for that term with an article will be difficult.
Tip: Add the phrase "according to experts" to your headline (e.g., 10 Best Woodworking Tools, According to Experts). This helps it stand out and is a way to distinguish yourself from the competition. When people encounter headlines with this term, they're more likely to click because it's using one of the six persuasion principles: Authority.
4. Optimize Your Content's On-Page SEO
Once you've written your posts, give them another competitive edge by applying some good 'ole fashioned on-page SEO enhancements. But, again, these are things in your control which is why they're a quick and easy win.
With every piece of content you write, check these five things:
Title tags/headlines & meta description
Short, keyword-rich URLs
Alt text for images
Internal links
Related keywords (also called semantic SEO)
We've written about optimizing your headlines, but here's a quick rundown of meta descriptions.
Google doesn't place as much weight on them as a ranking factor. Sometimes, they use descriptions from other parts of your content, so it's not 100% in your control. However, it's worth doing because it's another opportunity to "sell" your content to searchers.
Short, keyword-rich URLs tell people what your website's page is about. For example, this post's URL, or slug, reads:
That's a good indicator of what readers can expect to find when they click. The more info you can give them upfront reduces friction and shows them what's behind the click.
5. Boost UX Signals with Easy-to-Read Content
Online readers skim; it's just a fact. Usually, it's because they're deciding whether to commit to reading your entire article. However, you can help make their decision a no-brainer by making your posts easy to consume.
Remember from earlier: User experience is a ranking factor.
If it's not, people leave. This signals to Google that your site:
Has incorrect information
Is hard to read
So, go deep, cover your topic in-depth, add images, bulleted lists, and break content into small sections so it's easy to read.
When readers encounter a wall of text without being broken up with visuals, short, concise paragraphs, infographics, or other ways to spice up the page, it makes them bounce quicker.
6. Practice White-Hat Link Building
It's no secret that the number of unique referring domains pointing at your site affects your ranking. It's one of the most significant indicators of website authority. The more you have, the more credible your site appears.
However, this off-page SEO metric is something out of your control. You can't choose the number of backlinks your site has. Instead, it's a byproduct of whether what you produce is link-worthy.
Now, you can tip the scale in your favor with a smart link-building strategy or building linkable assets.
There are several tactics you can use that extend beyond the scope of this article, including:
Creating a free tool
Making a list of stats
Data-backed reports
You can also try your hand at email outreach, guest posting, using HARO, or thinking outside the box.
For example, if guest-posting to build backlinks, this insight from Debbie Chew suggests that you don't need to only focus on websites with a "write for us" section.
Many times, when bloggers conduct outreach, the first thing they do is run a query with the search terms:
Topic + write for us
Topic + guest post
Then email the websites they find matching that description. However, if you follow blogs in your niche, reach out to them and pitch ideas that will serve their audience – even if they don't formally accept guest posts.
You'll be in better standing because you're already familiar with their content and perhaps have already formed a relationship.
Tip: Try using Ahrefs Content Explorer to find relevant websites. Type your keyword into the search field and filter by domain rating and title.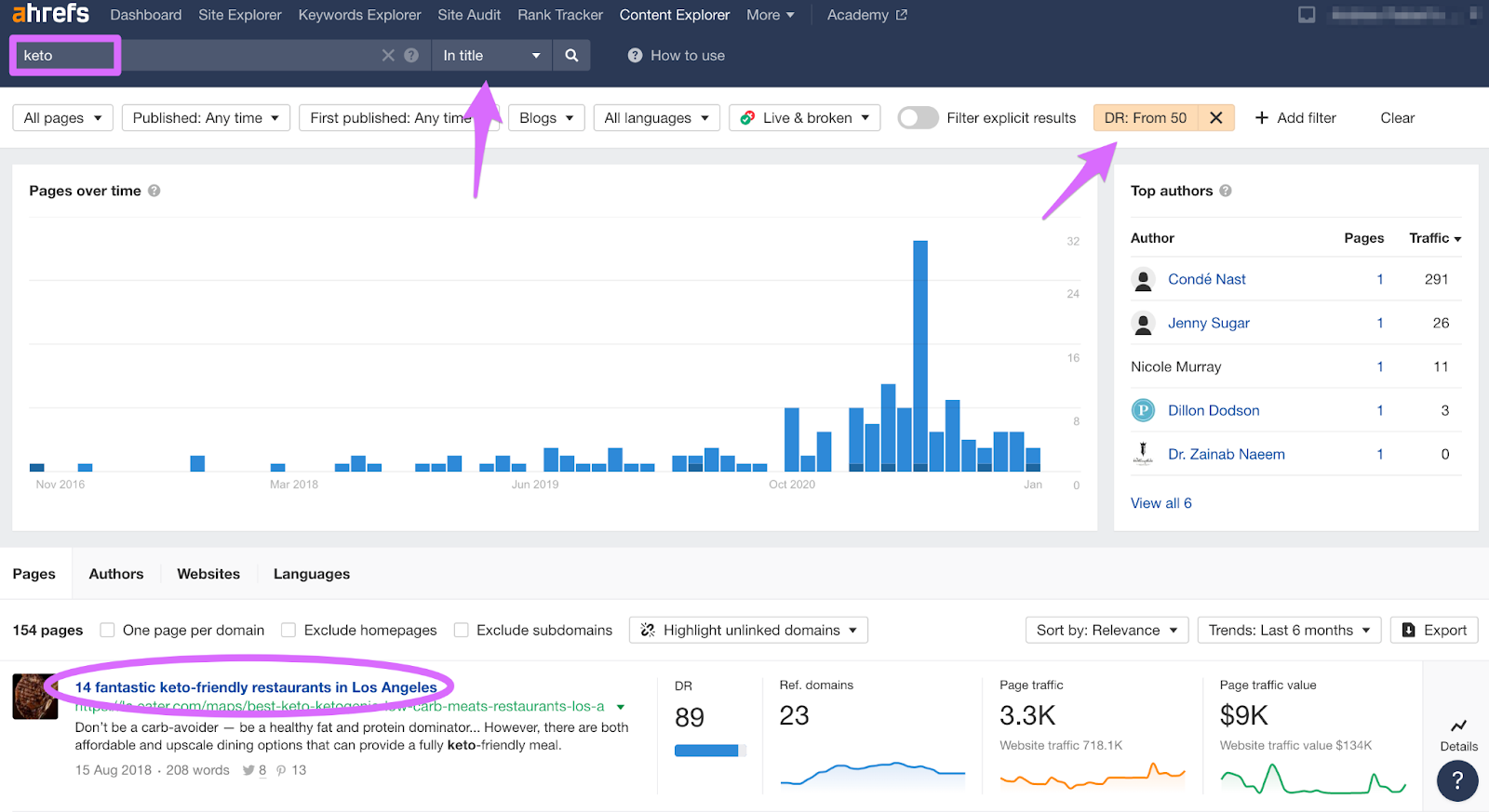 If you're active on social media, you can also sort your findings by Twitter and Pinterest shares, then DM the account owner.

7. Improve Your Site's Speed
A slow site kills the user experience and heavily influences buying from you. Even a 0.1% change makes a difference. Your site processes tons of data, but there are a few things you can do to earn quick wins out of the gate: get WordPress plugins that handle:
Caching
Image compression
Lazy loading
You can also use a content delivery network (CDN) to boost page speed further and ensure it's mobile-friendly. In addition, online search behavior has shifted, with 61% of the organic search in the U.S. alone coming from smartphones.
Here's what we run all of our sites on to optimize for speed.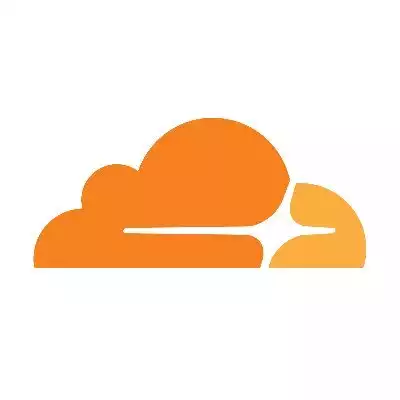 Cloudflare
If you want serious speed that just works, this is what you've been looking for. Their performance and bang-for-your-buck are unparalleled. They also deliver a ton of value on their free tier.
Speed Up My Site
We don't earn anything recommending Cloudflare. That's how great we think it is.
WP Rocket
Make your site load faster in a few clicks. WP Rocket is recognized as one of the most powerful caching plugins for WordPress. We use it specifically for image lazy loading.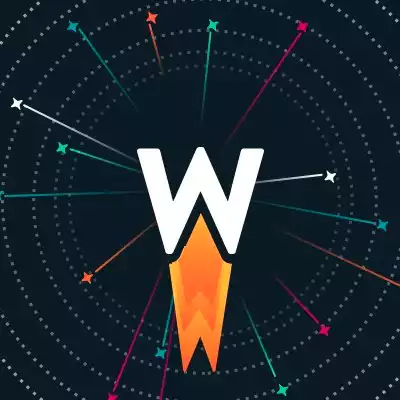 We earn a commission if you make a purchase, at no additional cost to you.
Imagify
Imagify speeds up your website with image compression, so your pages load faster. Instead of taking the time to format your images, they optimize them automatically.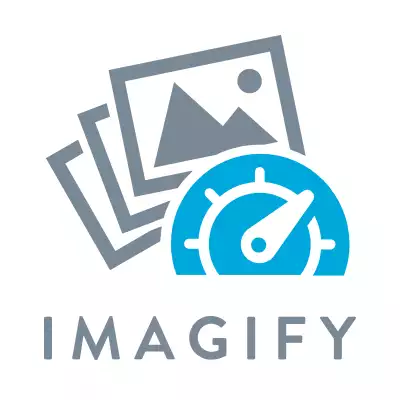 You can test your site's load time with tools such as:
GTmetrix
Pingdom
Google Page Speed Insights
8. Run A Site Audit
Technical SEO helps search engines crawl, index, and better understand your site's content. That's why it's a good idea to conduct an audit to ensure no red flags could harm its rankings.
As part of your tech stack, you can use free SEO tools to check for things such as:
Broken links & redirects
Index & crawling issues
Structured data & sitemaps
Duplicate content
Several free tools help with this, including:
Ahrefs Webmaster Tools
Google Search Console
Screaming Frog
Here's a snapshot of Ahrefs Webmaster Tools dashboard below.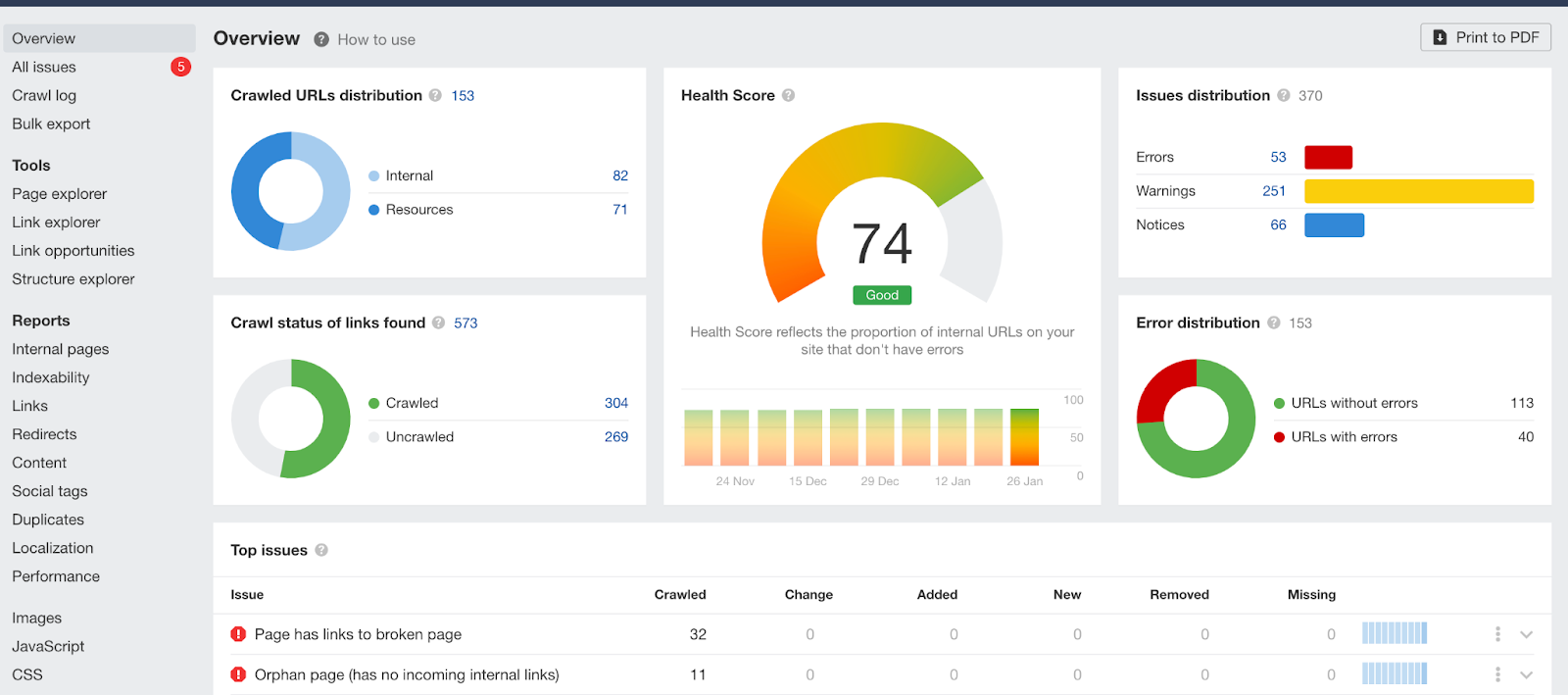 What's great about this is that you can zoom in to find site-specific metrics and better understand what's happening.
For example, in the above screenshot, you can click on Images, Javascript, and CSS in the lower-left corner to get advanced data regarding load times and file size distributions.
Or click 'Link opportunities' to find other places you can internally link across your site.
Best SEO Examples
It's easy to get bogged down by the sheer number of "tactics" you can try on your site. That's why it's best to follow industry best practices that'll set your site up for success with search engines.
Here are five you should be doing (if you're not already).
Optimize Title Tags, Meta Descriptions, & Web Page URLs
From a SERP perspective, your title tag, meta description, and web page URL are the front door to your site. It's what searchers see when scrolling through the results of their queries.
In the below example, you see:

There are ways to optimize how your web page displays in the SERPs to make it more attractive. We'll start with these to keep it simple.
The headline above is SEO-friendly. It features:
Web page URL
Your title tag
Meta description
You can tell from that information what the post is about.
Make Internal Links Part of Your SEO Strategy
Internal linking connects a page on your site with another.
It also helps pass relevance and authority to your content while improving navigation for search engines and readers.
Thoughtful internal linking uses anchor text to inform visitors where you're sending them. So, instead of saying "click here," try using your keyword.
For example, use that keyword in your anchor text if you want to send readers to an article about keyword research.
This lets people know what your content's about. In addition, it helps boost engagement. After all, you're keeping visitors on your site longer because you're clear about where you're sending them, so it's not a guessing game.
Lasso founder Andrew Fiebert ran a masterclass for Clearscope's Co-Founder and Head of Marketing,  listing this as one of the strategies site owners can use to win more clicks in the SERPs, match search intent, and outrank the Wirecutters and Nerdwallets of their niche — because the GIANTS are not doing it. Watch "How to Beat MASSIVE Competitors with a Unique Content Approach."
Add A Table of Contents
Including a Table of Contents in your articles helps readers determine what your post is about. But it can also lead to additional links in the SERPs for your blog post.
For example, when I Google "how to start a blog," the top results have additional links pointing to specific sections of the posts.

This can attract more people to click on your content because those links answer specific questions searchers have about a topic.
Speed Up Your Site with Managed WordPress Hosting
I'll explain managed hosting the way it was explained to me:
Managed hosting is like living alone in a big house with a private butler, while shared hosting means you've got roommates, a tiny house, and nobody looking out for you.
The amount of speed and support your site gets with managed hosting is superior, and that's why all of our brands use it.
We're fans of WP Engine because of its live chat, speedy caching, and staging platform, but you can try many alternatives.
Page speed is a huge ranking factor. Even a 0.1% change in load time makes a difference.
Other quick ways you can speed up your site:
Get a CDN (We use Cloudflare)
Browser caching plugins like W3 Total Cache (we use WP Rocket)
Use Schema and Sitemaps
Schema and sitemaps are topics worthy of multiple articles on their own.
TIP: Sitemaps tell Google what to look at, and schema tells Google what those things are about.
For example, schema is what bloggers use to show rating information in Google: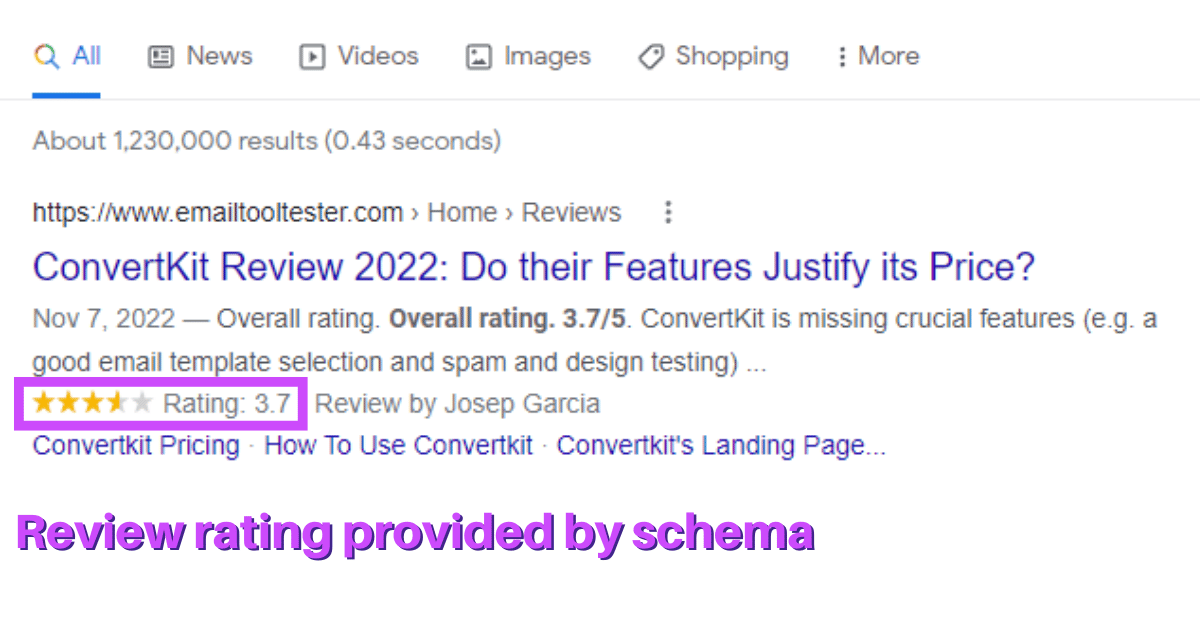 As a blogger, you shouldn't worry about them much. Let an SEO plugin handle it for you.
Any SEO plugin worth your time will create your sitemap and guide you through configuring your schema markup.
Here are a few popular SEO plugins to choose from:
RankMath
Yoast SEO
All-In-One SEO
Create SEO Goals to Stay Focused
Once your site's been running for a while, establish some goals. For example, you might want to rank in the top 10 for a high-value keyword within nine months as part of your content strategy.
Having an SEO plan in place will help you achieve it.
Ahrefs SEM strategist Kayle Larkin outlines a fantastic process for setting SEO goals and breaks them down into three types:
Outcome goals: the overarching goal you're trying to hit. In this instance, it's reaching the top 10 for your target keyword.
Performance goals: short-term goals, e.g., what will help you hit your overarching goal? It might entail getting 50 high-quality backlinks.
Process goals: smaller steps that help you get to 50 backlinks. This might include conducting email outreach with a plan to send 'X' emails monthly.
Start with some KPIs and measure your results monthly. Then ask yourself, "Am I on track to hit them?"
This helps to align your content strategy with your goals.
Put Your SEO Strategy Template In Place
If you're experiencing difficulties as a beginner, you're not alone. Many of the things covered in this article were foreign to me. But I stuck with it and now have a firmer grasp.
And so will you.
So don't worry. Stick with it. You got this. If you follow the steps outlined in this post, you'll be lightyears ahead of other people who "wing it."
Want more tips like this? Join our newsletter, The Monday Marketer.
Our creations in your inbox, weekly.
We've built multiple six-figure online businesses that our moms are proud of.
We'd like to help you do the same.