If you're thinking about running an online business, you may be asking, "How much does it cost to start a blog?" This guide breaks down the essential (and optional) expenses related to your first year of blogging, so you know what to expect.
The costs vary significantly depending on your approach, but thankfully, it's possible to start with only minor expenses. With such a low start-up cost, the price tag shouldn't be a factor holding you back.
How many types of businesses can you say that about?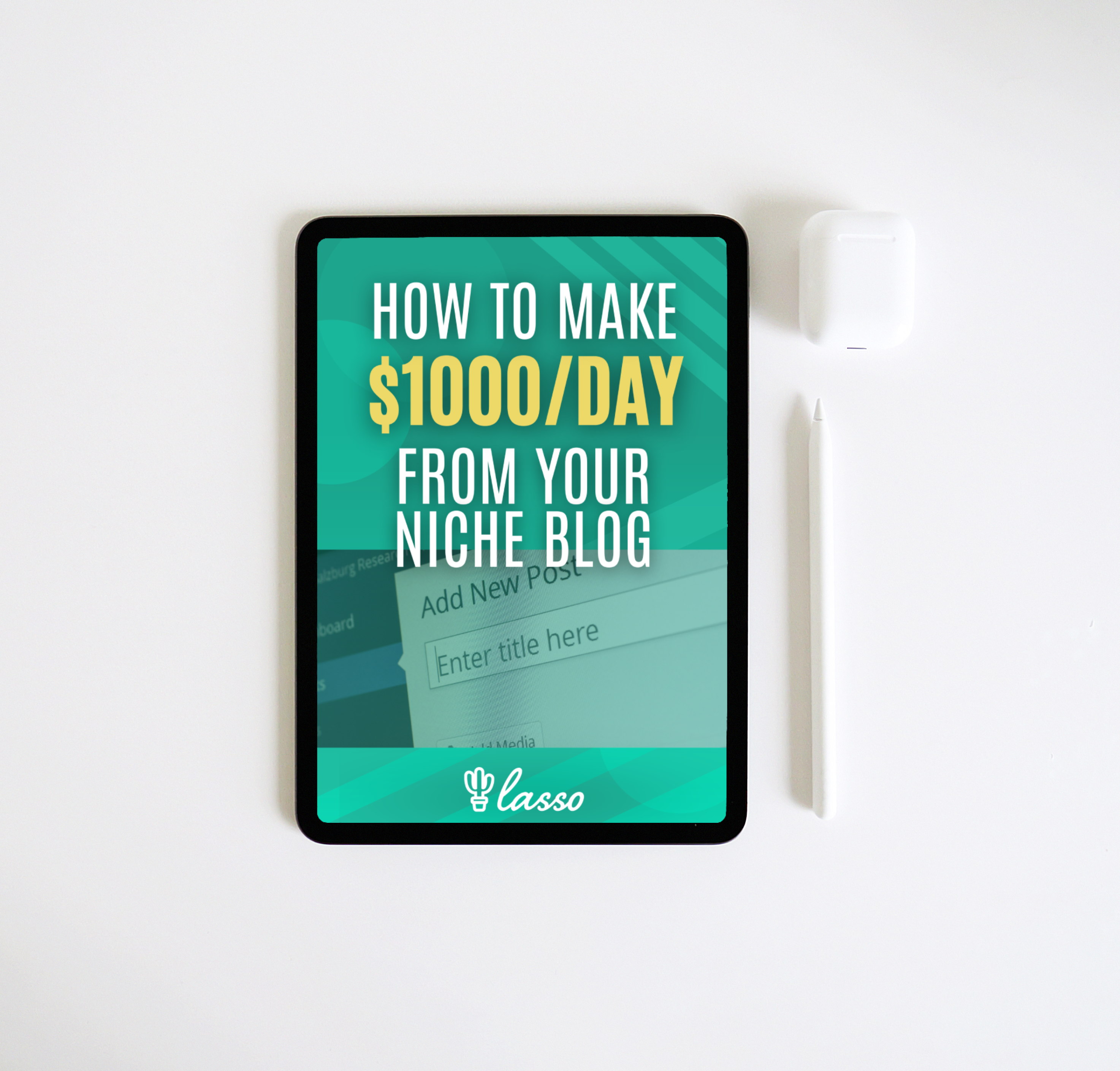 Get Your FREE 20-Page Guide To Making $1000/Day From Your Niche Blog
Table of Contents
How Much Does It Cost to Start a Blog In 2023?
What's the Purpose of Your Blog?
Before we get into the details, it's important to clarify the plans you have for your first blog because they'll impact many future decisions.
Are you starting a personal blog just for fun, a hobby blog that might happen to make some money along the way, or are you looking to build a legit online business and become a blogging pro?
Of course, if it's just a personal blog and you have no interest in monetizing it, you'll probably want to keep costs to a minimum. However, most new bloggers aim to make money in one way or another, whether they want it to be a side hustle or a full-time income.
For that reason, this article assumes making money is one of your blog's goals that you're going to launch.
Blogging is absolutely a legit business opportunity. I've personally been earning a living through blogging for over a decade, and I'm sure you've seen income reports from plenty of bloggers earning five and six-figure incomes every month.
There aren't many real businesses you can start with less than $100 to invest, but blogging is one of them.
Keep that in mind as we look at the costs of starting a blog. Some of the optional expenses may seem high, but when you view it as an investment in your new business, it's rather low.
What About Free Blogging Platforms?
If you're starting a personal blog and you're 100% sure you'll never have any interest in monetizing the blog or use it for any business purpose, you could use a free blogging platform and spend no money at all.
Tip: If you have any interest in making money blogging, a free platform is not the way to go.
Free blogs come with several limitations and drawbacks like ads, a generic domain name, and, most importantly, a lack of flexibility and control.
Using a subdomain like myblog.weebly.com isn't good for search engine optimization (SEO), and it definitely doesn't look professional. You also won't be able to join affiliate programs like Amazon's or others with one of those subdomains.
For less than $100, you can get a domain name and web hosting for a year, which gives you full control over your website. It's a minor investment with crucial benefits.
You might be tempted to start with a free blog and plan to move your hosting and domain later, but it's much easier and smoother to start the right way instead of changing. 
The Essential Costs of Starting a Blog
There are a few essential expenses, and you probably have the first one covered.
Desktop or Laptop Computer
Of course, you'll need a computer to write your posts and manage your blog. If you're reading this article, there's a good chance you already have one.
You don't need anything powerful or expensive. An inexpensive laptop or Chromebook will be enough to meet your needs. You can do almost everything from an internet browser, so there's no need to spend a substantial amount of money. 
For $500 or less, you can easily find something that will meet your needs.
Domain Name
A domain name is the address for your website or blog that visitors type into the browser to access your site. For example, getlasso.co is our domain name.

You'll need to choose the domain name you want and register it through a registrar like GoDaddy or Namecheap. The cost will depend on the registrar you use and the type of domain you select, but in general, the cost is about $10 – $20 per year.
My Pick: I typically use Namecheap because they include free privacy protection, which prevents your name and address from appearing in the domain's records.
It's also possible to avoid the expense of a domain name when you're getting started since some web hosting providers include a free domain name for the first year.
Hosting
Web hosts provide servers that store the files of your website. It's essentially a home for your website. Part of the host's job is to keep your website running, so it's accessible to visitors.
There are thousands of hosting companies out there and many different packages you can select based on your site's needs.
For launching a new blog, a basic hosting plan will suffice and keep costs low.
Companies like Bluehost and HostGator are popular choices, and they both offer plans that start at less than $5 per month. 
Although the prices will be listed monthly, you'll get the lowest price by paying upfront for two or even three years.
While paying for a longer-term upfront may appear to save money, it also essentially locks you into that host unless you want to pay for hosting that you don't use.
Takeaway: I prefer to pay for no more than one year of hosting upfront to avoid being locked into any host.
One year of low-cost hosting will total around $50 – $75, depending on which host and which plan you choose.
After you have your domain name and hosting, you can install WordPress, the world's most popular content management system (CMS) and the best choice to power your blog.
Sidenote: Make sure you're on WordPress.org and not WordPress.com.
WordPress is easy and free to install with only a couple of clicks.
If you're willing to spend more on hosting, consider going with a managed WordPress host like WP Engine.
Pricing at WP Engine starts at $25 per month ($300 per year), so it's a pretty big jump compared to Bluehost and HostGator's cheaper plans.
However, you'll get a site that loads much faster and plenty of additional benefits like improved security and backups. The improved performance of your site might justify the higher cost.
Our Pick
WP Engine
We host all of our sites with WP Engine, nuff said. They are the best WordPress managed-hosting service that we've found. And we've tried most of them. Nothing beats the power and ease of use of their admin tools.
Try WP Engine
Affiliate Program
We earn a commission if you make a purchase, at no additional cost to you.
To keep costs down, you could start with a cheap hosting plan for the first year and then upgrade to a better plan later. By that time, hopefully, your blog is making some money to cover the increased costs.
Total Costs of the Essentials: $100 or Less
If you already have a computer to work on your blog, it's possible to start for less than $100 by going with an inexpensive hosting plan.
If you need to buy a computer, add it to your start-up costs. Assuming you're ok with a $500 laptop or Chromebook, that puts your starting costs at $600.
Optional Costs for Serious Bloggers
While the bare essentials costs are low, there are also many other things to invest in.
If you're aiming to turn your blog into a business that generates serious cash flow, you'll probably want to get tools that make your work easier or let you be more effective.
Design & WordPress Theme
One of the first optional expenses you should consider relates to the appearance of your WordPress blog. You could hire a web designer to create a custom design or buy a premium WordPress theme.
Designer costs vary depending on who you hire.
On average, a custom WordPress theme costs about $2,000 – $3,000.
You could find someone who will do it for less, but the results you get with low-priced designers may not be what you're looking for.
Hiring a professional designer and getting a custom look might be tempting, but it's not the best use of money for most new bloggers.
Going with a premium theme is a much more cost-effective option, and the results are just as good. There are high-quality themes that will give you a professional-looking blog.
They also provide you with the flexibility to customize the layout and design without needing to hire someone.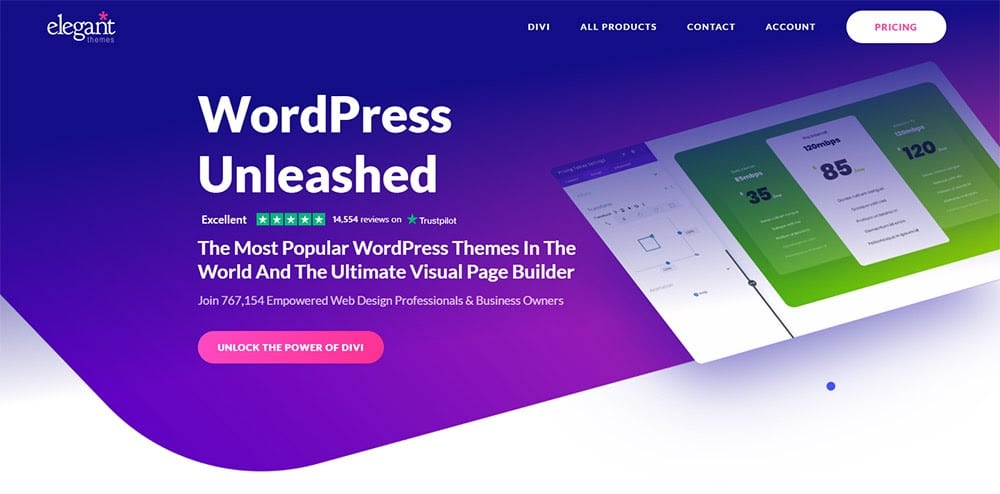 The price varies, but you can get almost any available for $50 – $200 per year. Elegant Themes is one of the most popular.
They offer two themes, Divi and Extra, as a part of their membership that costs $89 annually. Both provide plenty of customization options, so your blog won't look like everyone else's. You could also buy one at the Envato Market for $50 – $100.
Further Reading:
Logo
Another way to improve the appearance of your site is to get a logo designed. While it's not completely necessary for building a successful blog, having a logo can certainly help with branding and making your blog memorable.
It's possible to find logo designers with afforadable rates at sites like Fiverr and Upwork.
Another budget-friendly option is to buy a logo template at Envato Market or a similar site and customize it with your blog's name. With any of these approaches, it's possible to get one for less than $100.
For a slightly larger budget, you could use a site like 99designs and create a contest. Designers enter their own logo ideas, and you pick your favorite—prices for this start at $299.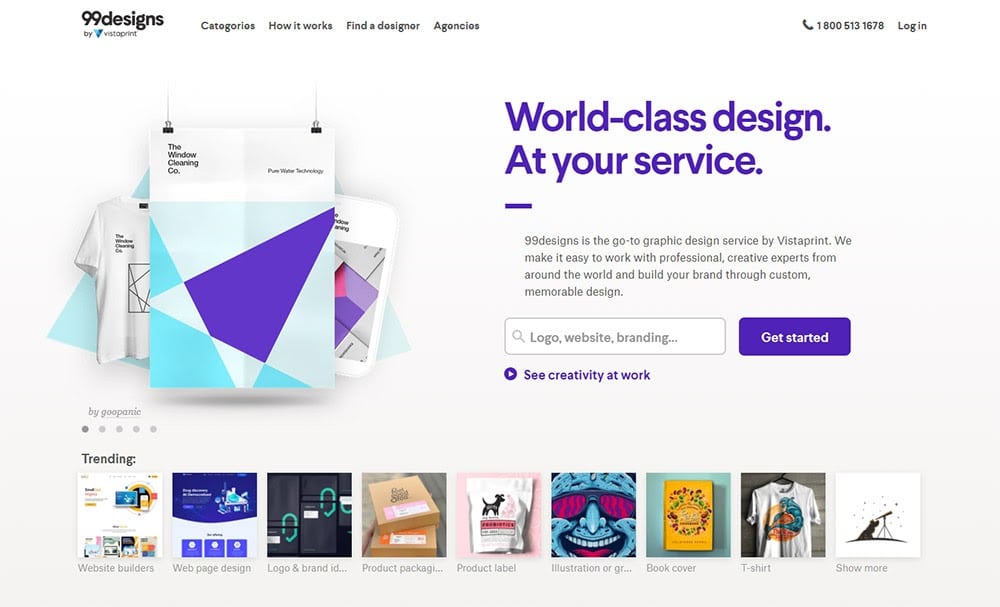 Of course, you could also hire a graphic designer to create a logo for you, and the cost will vary wildly depending on who you hire. You could easily spend a few thousand dollars here.
Tip: For most new bloggers, the budget options that allow you to get one for less than $100 are the best choice. You can always update and rebrand with a more expensive logo later.
Plugins
There are thousands of WordPress plugins available that add all kinds of functionality to your blog. Some plugins are free, and others will cost money. The plugins you choose depend on the type of blog you're running and how you plan to monetize it.
Of course, if you want to make money with affiliate programs, our plugin Lasso helps you monetize your content to increase revenue (read this Lasso review to see why).
Best for Monetization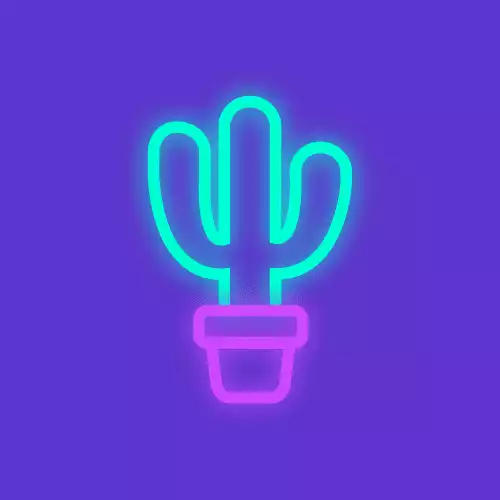 The amount you spend on plugins will depend on the choices you make, but budgeting $200 – $500 per year for plugins is sufficient for most new bloggers.
That amount is likely to increase as your blog starts generating more money.
Content
Will you be writing all of the blog content yourself? That's certainly an option, but some bloggers choose to outsource a portion of it. You can hire freelance writers directly, or you can use an agency that specializes in content creation.
The prices vary depending on who you hire, content type, length, and the topic (see our list of profitable niches).
While you can find cheap articles and writers, you get what you pay for.
For the quality level that you'll want to publish on your blog, most content will start at no less than $0.05 per word if you go through an agency.
If you hire a freelancer, the cost varies depending on their skill level and expertise, but it will typically cost more (for a qualified freelancer) than going through an agency.
If you're outsourcing two posts per week, each post averages 1,000 words, and you pay $0.10 per word, that would be an expense of $100 per post or about $800 per month. This expense is completely optional, and as you can see, it adds up.
If your blog covers highly-technical topics and you need a licensed professional to write them (for example, medical or tax-related content), the costs will be significantly higher.
For some topics, it might be $1 per word or more.
Takeaway: I'd recommend starting with writing all of your own content. Not only will it save money, but getting that experience will be incredibly helpful for effectively managing other writers in the future.
Advertising
Growing traffic to a new blog is a challenge and takes time. Most blogs get most of it from Google searches or Pinterest, and building it from both sources requires hard work and patience.
If you want to start getting traffic to your site right away, you could choose to spend some money on advertising. It's definitely not necessary, but it can help you build momentum.
Some bloggers use paid ads to build an email list, which is a wise choice since email subscribers are likely to return.
This is an ideal way to grow a true audience rather than paying for some one-time visitors.
You can use affiliate marketing to make money from the list and recover your costs of advertising.
Of course, you'll have a lot of options when it comes to advertising. Two of the most popular ad platforms for bloggers are Facebook and Pinterest. They both allow you to run targeted ads.
The ad budget is up to you, but you don't need to spend thousands of dollars to see results. A small amount (e.g., $5 per day, or $150 per month) is enough.
Realistic First-Year Budget: $600
While the costs of the essentials can be less than $100, I'd recommend planning to budget $600 for the first year.
Cost Breakdown:
Domain name and hosting: $100
Premium WordPress theme: $100
Logo design: $100
Plugins: $300
If you're able to spend more in those areas, that's great. But $600 for the first year of blogging is pretty realistic (which averages $50 per month).
Free Tools for Bloggers
One of the great things about blogging is there are many useful free tools. Some are alternatives to other paid versions, which is great for keeping costs down.
While there are countless ones to mention, here are a few that stand out as valuable for almost every blogger.
Free WordPress Themes
Paying for a premium blog theme is a worthwhile expense, but there are plenty of free themes available if you don't have room in the budget. Two choice themes that outshine the others are Kadence and Astra.
Both offer paid versions too, but the free options are perfect for bloggers who don't want to spend the money.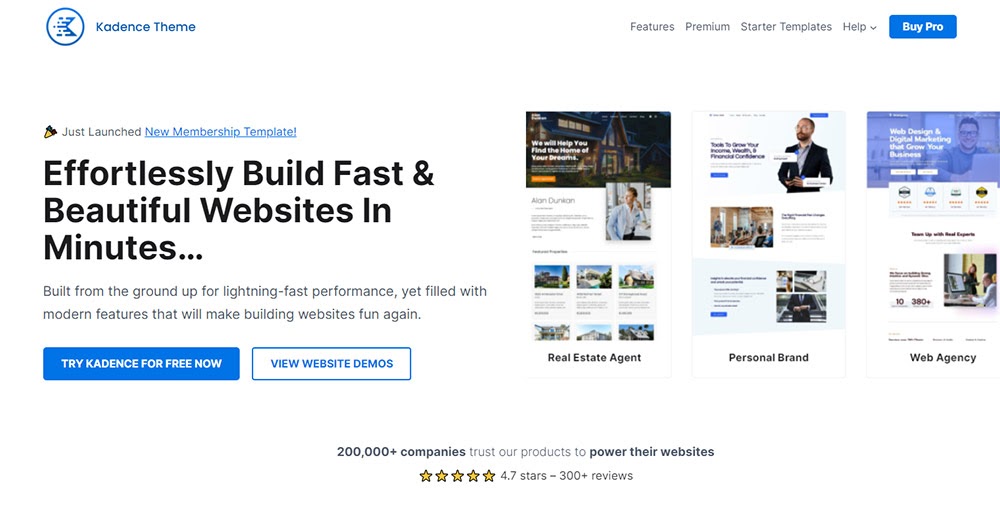 Google Docs
A free alternative to Microsoft Word and Excel, Google Docs and Sheets make it convenient to manage your files from any device.
Grammarly
Grammarly helps you avoid spelling and grammar mistakes and improve your writing. There is a paid version that has several additional features, but the free version is instrumental. 
We wrote a detailed review about its services you can read here.
Canva
You'll need some images and graphics for your blog posts and social media. Canva is free online software that makes it easy for even non-designers to create attractive images.
There's a paid version, but the free option gives you everything you need to start.
Free Stock Photos
Unsplash, Pexels, and Pixabay are the best free stock photo websites. You can find plenty of high-quality photos to use, and there are no restrictions for commercial use.
Email Marketing
Building an email list is something you should be focusing on from the start, and there are a few tools that allow you to create opt-in forms and manage a limited number of subscribers for free.
My favorite options are ConvertKit and MailerLite. You can use both for no cost until you reach 1,000 subscribers.
Social Media Tools
Managing your social profiles is much easier with platforms like Buffer, Hootsuite, and Tailwind. All of those offer free and paid plans, but the free versions should be enough for most new bloggers.
Final Thoughts
Answering the question "How much does it cost to start a blog?" will depend on your goals, the choices you make, and your budget. It's possible as a newbie to start for less than $100. A budget of $600 would give you some optional upgrades that can help speed up your progress.
When you're ready to start, be sure to see our Blogging for Dummies guide that walks you through the process step-by-step.
Our creations in your inbox, weekly.
We've built multiple six-figure online businesses that our moms are proud of.
We'd like to help you do the same.