Table of Contents
How To Import All Your Amazon SiteStripe Affiliate Links in One Click
Key Takeaways
The Lasso plugin

has a one-click Auto-Migrator tool

which takes all your Amazon SiteStripe links, and turns them into Lasso links which are powered by Amazon's API, and will continue to work perfectly in 2024 and beyond!

Simply install Lasso on your WordPress site, and click the "Auto-Migrate SiteStripe" option. Lasso will identify all the SiteStripe links on your site via the iframes, and import them.
To get started with Lasso, simply pick the correct package for your site here.
For a more complete explanation, here's first how we got into this situation.
In November 2023, Amazon announced big changes to SiteStripe: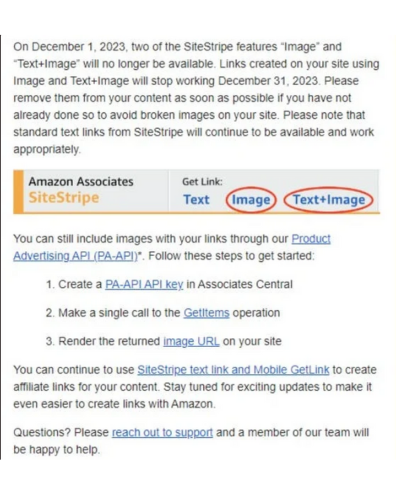 "On December 1, 2023, two of the SiteStripe features "Image" and "Text+Image" will no longer be available. 

Links created on your site using Image and Text+Image will stop working December 31, 2023. 

Please remove them from your content as soon as possible if you have not already done so to avoid broken images on your site. Please note that standard text links from SiteStripe will continue to be available and work appropriately."
This is understandably a stressful time, especially if you have thousands of SiteStripe links on your site that will stop earning you money at the end of 2023.
So, don't panic! Here's EXACTLY how you can seamlessly migrate every single Amazon SiteStripe link over to the Amazon API, so that they will continue to work and earn you money in 2024 and beyond.
The 3 Step Guide To Importing Your Amazon SiteStripe Links Into Lasso
The only one-click solution to this Amazon SiteStripe problem is Lasso's auto-migration tool.
Here's exactly how you do it. Read the three-step process below, or watch this short 2-minute video:
1. Install the Lasso plugin on your WordPress site
Choose your plan, how many sites you want to purchase Lasso for, and then download the Lasso plugin and enter your product key to activate your license.
Then, Lasso will be activated on your website.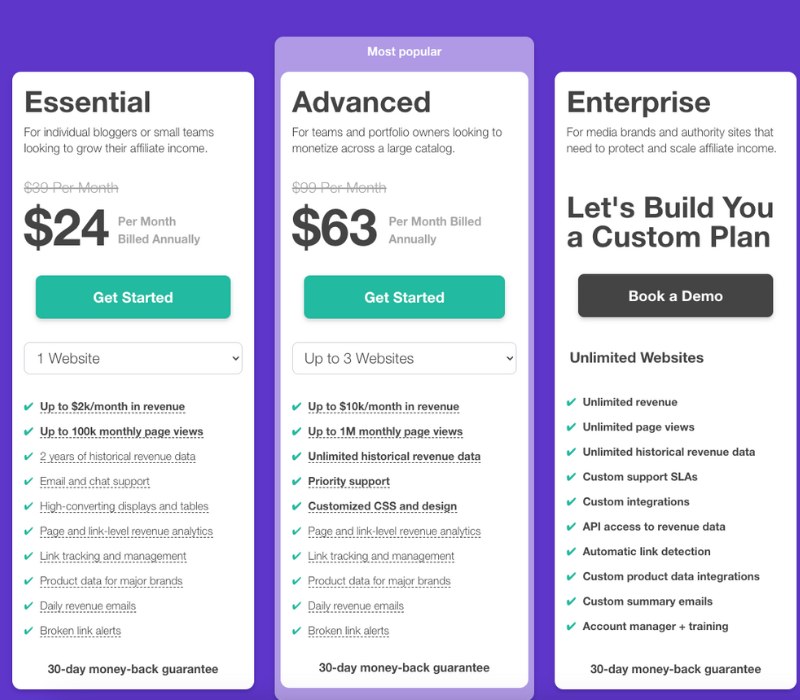 Once installed to a version more recent that Version 322, Lasso will automatically scan your site for any links powered by SiteStripe, and document them in your link database.
To access these links, follow the next step:
2. Click the "Import" Button
Select the "Import" drop-down option within the Lasso plugin in the WordPress sidebar.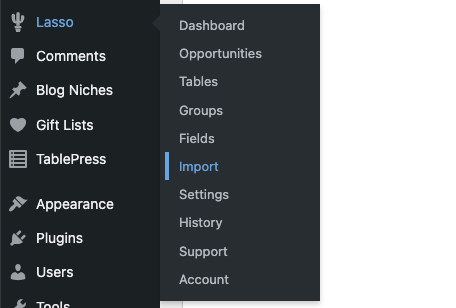 The Import menu will show you your entire list of importable links.
These include ALL your Amazon SiteStripe affiliate links, but also includes any other importable links Lasso works with, including AAWP, ThirstyAffiliates, and Pretty Links. We also import these with one click if you want a seamless transition from one of these plugins.
From here, simply either click the single link you want to import, or click "Bulk Import" if you want to import all your links at the same time.

This will replace all the instances of SiteStripe image code on your site, and import them into Lasso as images, powered by Amazon's API. This ensures your links will not break at the end of 2023.
3. Enjoy your money and saved time!
The API will continue to work in 2024, and so now your SiteStripe product images will be safe in 2024 and beyond!
Lasso already has a robust API-based system for creating text, image, and other displays that drive traffic to Amazon products. Their new migration tool will:
Scan your website for any SiteStripe links or embeds

Automatically convert each one to use Lasso's API system instead

Update all links & embeds on your site in one batch
This means you can fix all of your Amazon affiliate links in a single click, with no coding or manual work required.
Don't let SiteStripe's upcoming changes disrupt your affiliate income. With Lasso's seamless migration tool, you can quickly and easily update all of your SiteStripe links in just a few clicks.
Sign up for Lasso now to be notified when the migration tool is released. Then sit back, relax, and watch the commissions roll in!
Our creations in your inbox, weekly.
We've built multiple six-figure online businesses that our moms are proud of.
We'd like to help you do the same.