Running an affiliate marketing business on WordPress is much more complicated than most people think.
You need to publish content, keep track of affiliate links, stay on Google's good side, and make your audience happy. It's a lot.
Fortunately for you (and me :D), there are a ton of affiliate marketing plugins out there to help.
Which affiliate marketing WordPress plugins are absolutely essential for your niche site? That's what we're here to find out.
So let's get into it.
In A Hurry? Here Are Our  Picks
Table of Contents
The 9 Best Affiliate Marketing WordPress Plugins
What Are Affiliate Marketing Plugins?
When most people think about "affiliate marketing plugins," they think about plugins that directly help you implement your affiliate marketing strategy. Creating product displays, cloaking links, etc.
However, I think it's helpful to also think about other tasks that may not be exclusive to affiliate marketers but every affiliate marketer needs to accomplish.
That's why, for this list, plugins for things like SEO and page speed are fair game.
Why You Need Affiliate Marketing Plugins
Affiliate marketing WordPress plugins are marketing tools to make our lives easier.
There's nothing that any plugin does that couldn't be accomplished manually. In fact, there's nothing that WordPress does that you can't do manually.
But there are drawbacks to doing everything yourself. You need time and expertise; if you don't already have the expertise, you'll need even more time.
If you wanted to build a website from scratch, you'd need to know how to write code, set up a server, and deploy a website. You'd also need time to do all those things. But with WordPress, you can do the whole thing in minutes.
You could learn HTML, CSS, and JavaScript, build product displays, manage your links in spreadsheets, and create a lean site that search engines love. But it would take a lot of time.
With the right affiliate marketing plugins, all of that can be accomplished in minutes, so you can get back to creating great content.
Sneak Peak – Here Are Our Favorite WordPress Plugins:
Best Plugin For Affiliate Marketers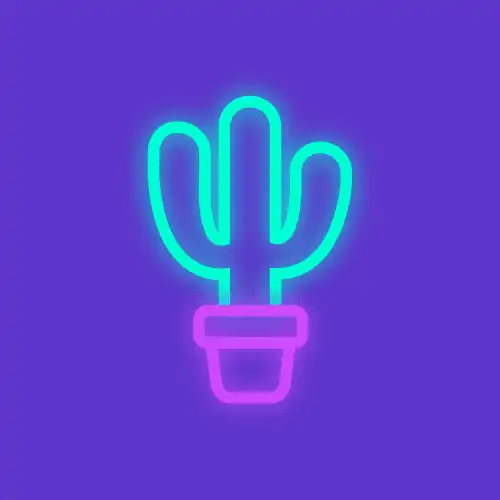 Lasso
Lasso is the best WordPress plugin for affiliate marketing. If you want to earn more affiliate income and grow your niche site, you need Lasso!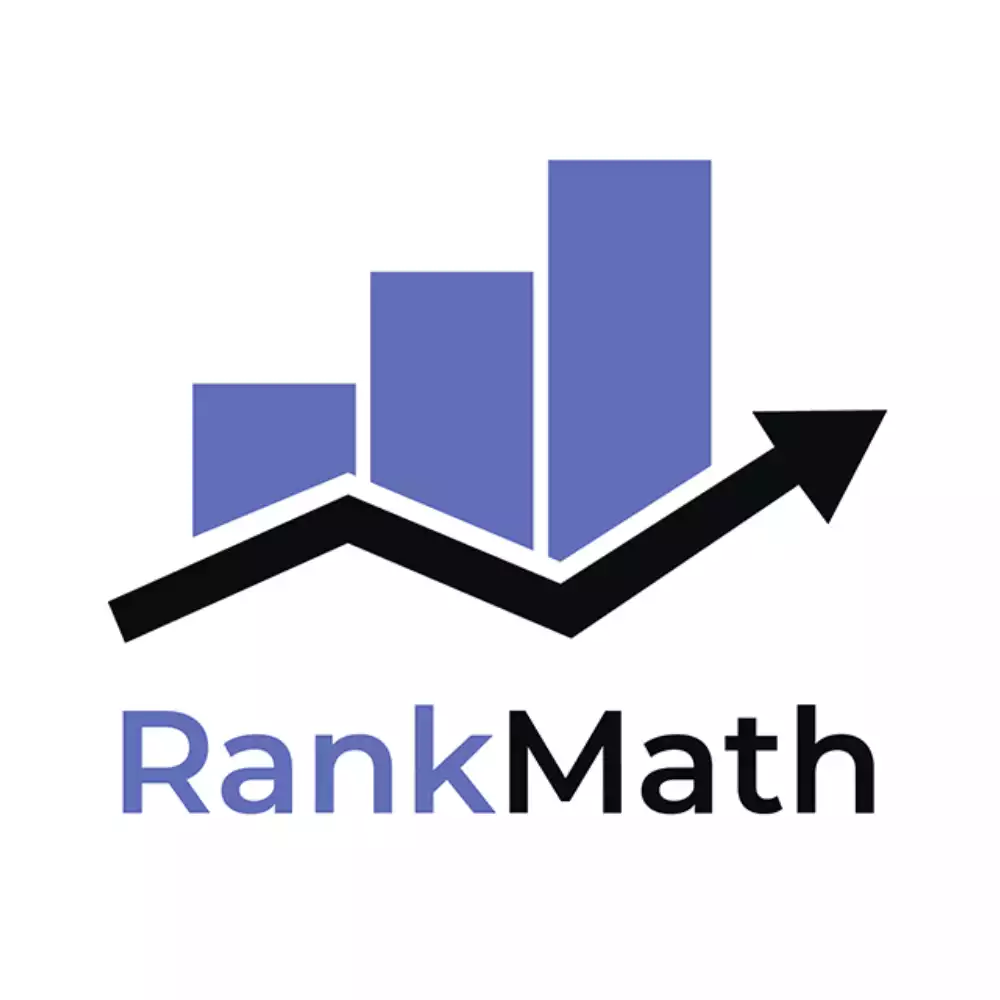 Rank Math
RankMath is a simple but effective SEO WordPress plugin. Let RankMath handle your SEO so you can get back to creating awesome content.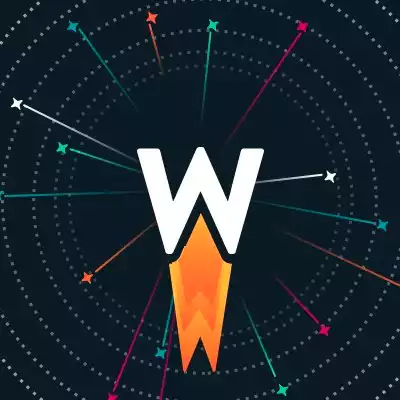 WP Rocket
Make your site load faster in a few clicks. WP Rocket is recognized as one of the most powerful caching plugins for WordPress. We use it specifically for image lazy loading.
We earn a commission if you make a purchase, at no additional cost to you.
The 9 Best Affiliate Marketing Plugins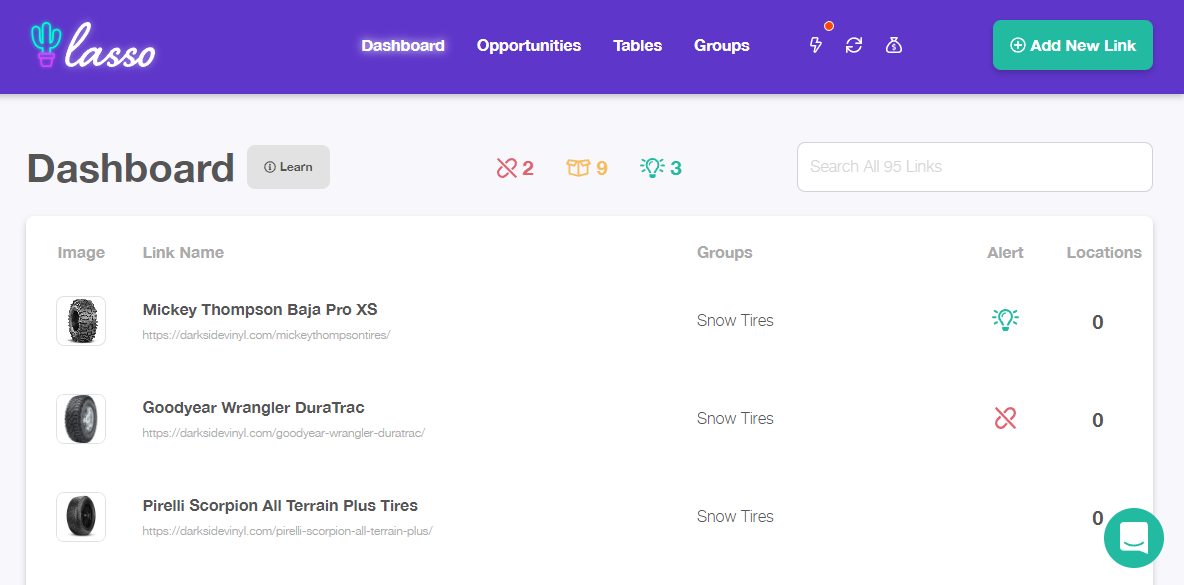 Best WordPress Plugin For Affiliate Marketers – Lasso
Best For: Increasing Income, Managing Links, Rapid Growth
I understand that I'm biased, and it may not look the best to put our own plugin at the top of the list. But let me explain why it's the best, and then tell me if you disagree.
Lasso is an all-in-one solution for affiliate marketers. It makes product displays, has a link management dashboard, and pulls product info from multiple affiliate programs.
Lasso does the work of five plugins at once.
Here are some of the things you can do with Lasso to grow your niche site: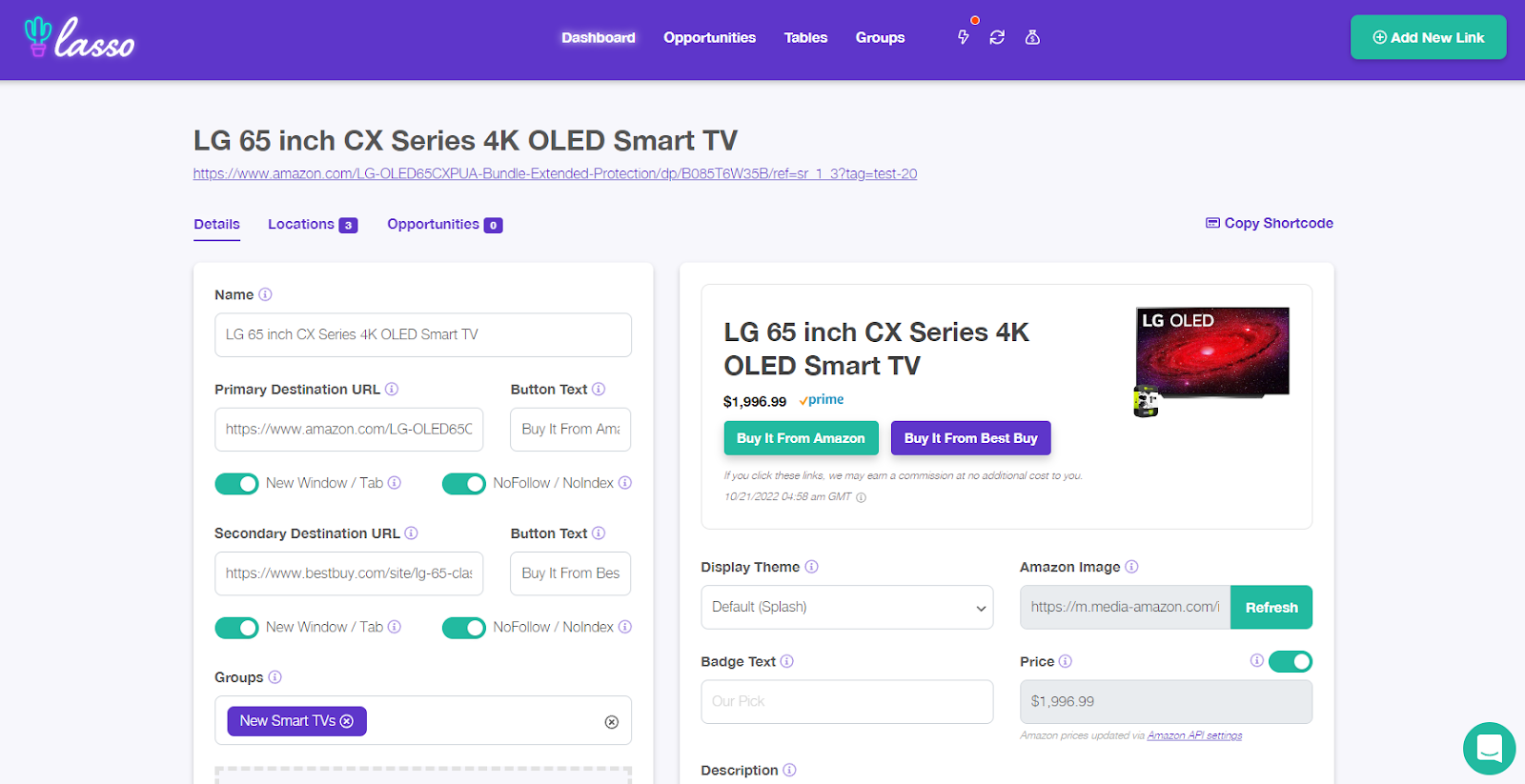 Create High-Converting Product Displays
It's a well-known secret in the affiliate marketing industry that better product displays equal more sales. And Lasso's product displays are the best in the industry.
We've conducted case studies where affiliate marketers have tripled their affiliate income by when they monetize their site with Lasso displays.
A lot goes into creating an incredible product display: images, colors, buttons, descriptions, and more.
Luckily for us, Lasso has all of that baked in, so all we need to do is add our links and hit publish.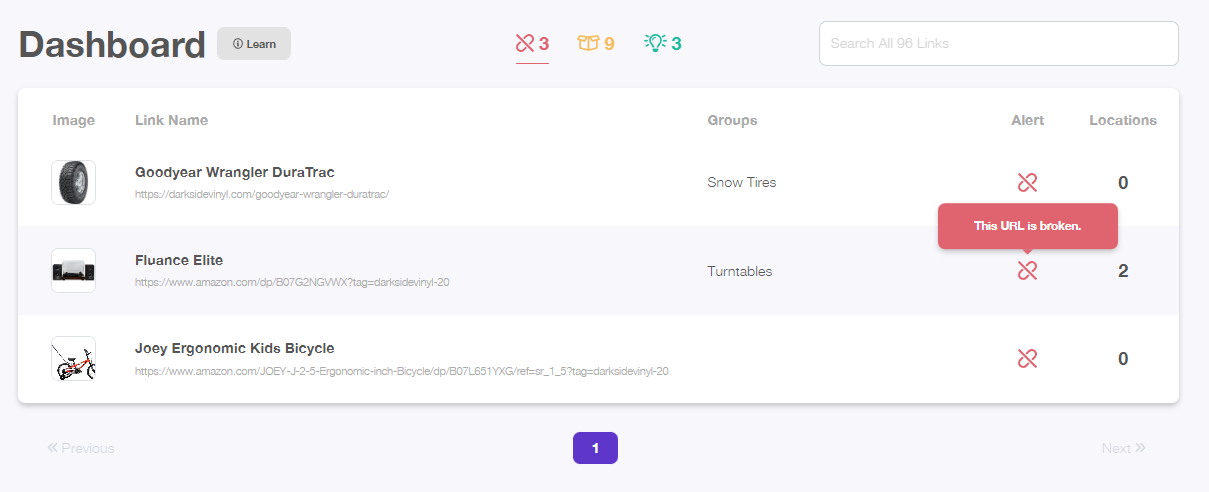 Make It Easy To Monitor Your Links
How do you currently keep track of your affiliate links? Do you use spreadsheets? Do you use nothing?
I don't know about you, but once I've found a product I like, I don't just recommend it once. I recommend it everywhere I can.
Lasso makes it easy to add an affiliate link to your website once. Then, if you ever want to change that product, you can change it in Lasso's affiliate dashboard, which will update that link across your entire site.
But what happens if your link breaks? Would you even know?
With Lasso, there's no need to worry. You'll get an alert if anything happens to your links, so you can swap them out and keep earning commissions.
Best Plugin For Affiliate Marketers
Lasso
Lasso is the best WordPress plugin for affiliate marketing. If you want to earn more affiliate income and grow your niche site, you need Lasso!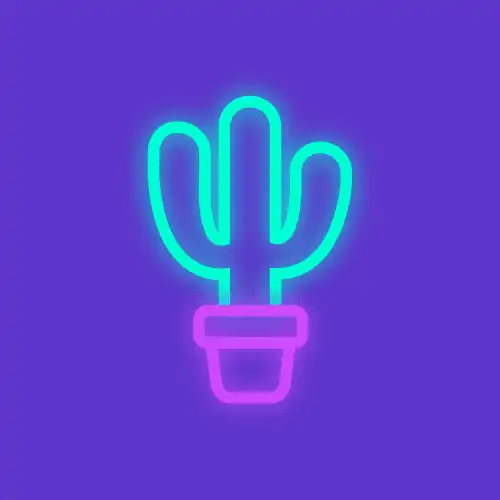 Find Out What's Working
When I built my first niche site, I had varying levels of success, and I was making a good income from Amazon Associates.
But I didn't know where the money was coming from.
I had guesses based on which pages got the most traffic, but I couldn't tell you which links got clicked or what kinds of offers my audience liked the most.
Sound familiar?
Now that I use Lasso on my sites, I can connect to Google Analytics and see precisely where my clicks are coming from. With affiliate link tracking, I can notice trends, and I can double down on what's working and improve my results.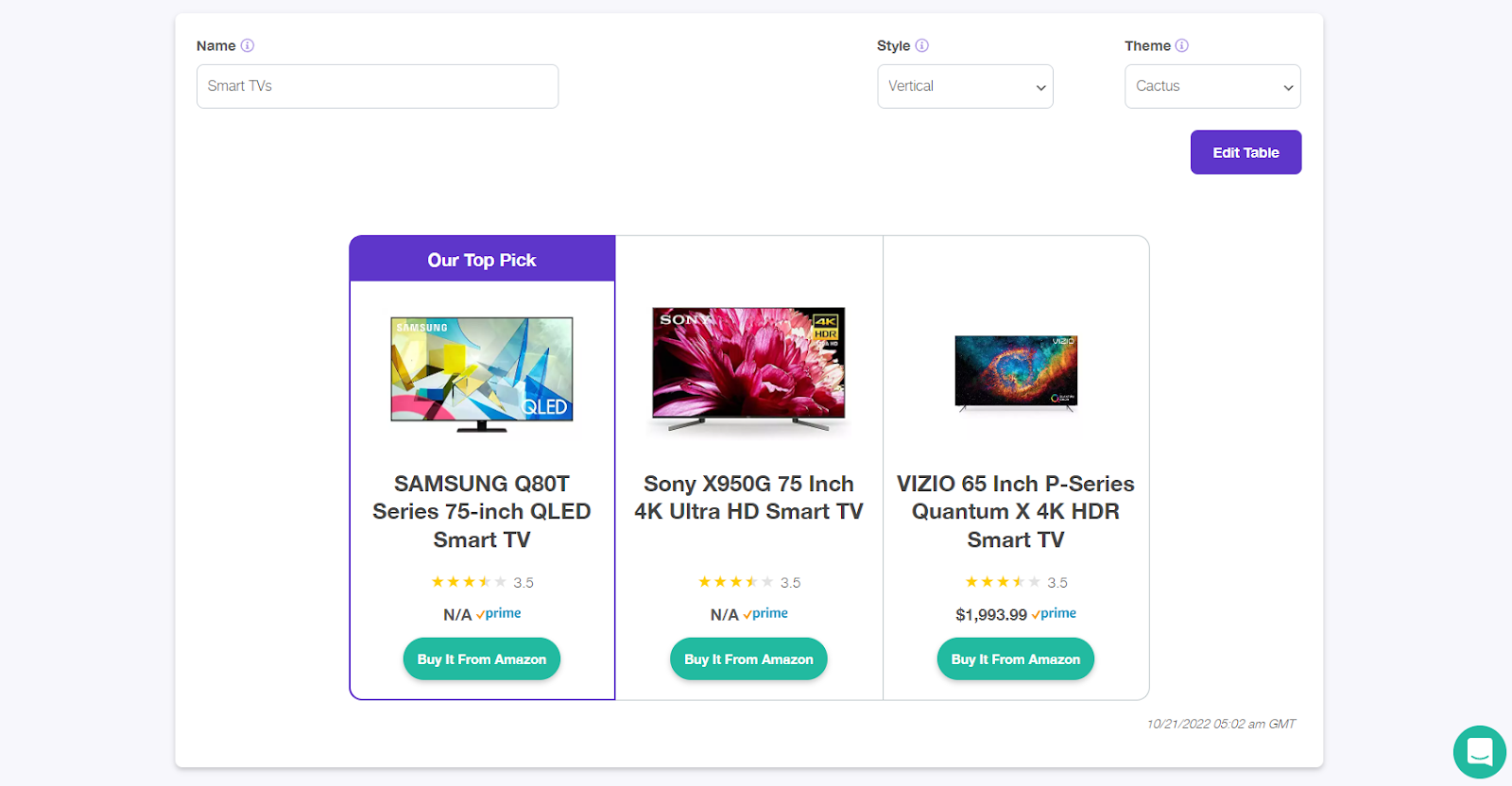 Build Comparison Tables, Lists, And Grids
One of my favorite things about Lasso is that it allows me to build whatever kind of displays fit my post the best.
If I'm writing a product roundup, I put a table at the top of the post with simple shortcodes.
Maybe I'm reviewing a product I don't like. I use grids to quickly show three alternative products I think my readers will like better.
And sometimes I don't want to use a display at all. I can use Lasso in the WordPress post editor to add links to text or images.
Works With All Affiliate Marketing Programs
Lasso was built to work with any affiliate network, period.
For supported retailers, like Amazon, Walmart, and Chewy, you'll get automatic product data importing without a product advertising API.
If a brand isn't supported, you can still add and cloak affiliate links, then add your images, prices, and descriptions manually.
Not only does Lasso work with any referral program or ecommerce brand, it works with any WordPress theme or page builder. It's the infinitely compatible with your site's setup.
Multiple Plugins In One
Everything I love about Lasso can be accomplished by other plugins, including some of the plugins on this list.
But there is no other single plugin that does everything Lasso does.
I don't know about you, but I like my sites to be fast; I think it's a better experience for my users when it loads quickly.
To achieve that, I keep my plugin stack pretty lean. So, if one plugin can accomplish the job of 3-4 others, that's the plugin I'm going for every time.
I'm obviously biased because I work for Lasso. But I was a customer first, and I started working for Lasso because I love the plugin and I've seen the results firsthand. Believe me, selling a product is much easier when you use and believe in it.
If you want to see why I love Lasso so much, sign up today, and watch your conversions go through the roof.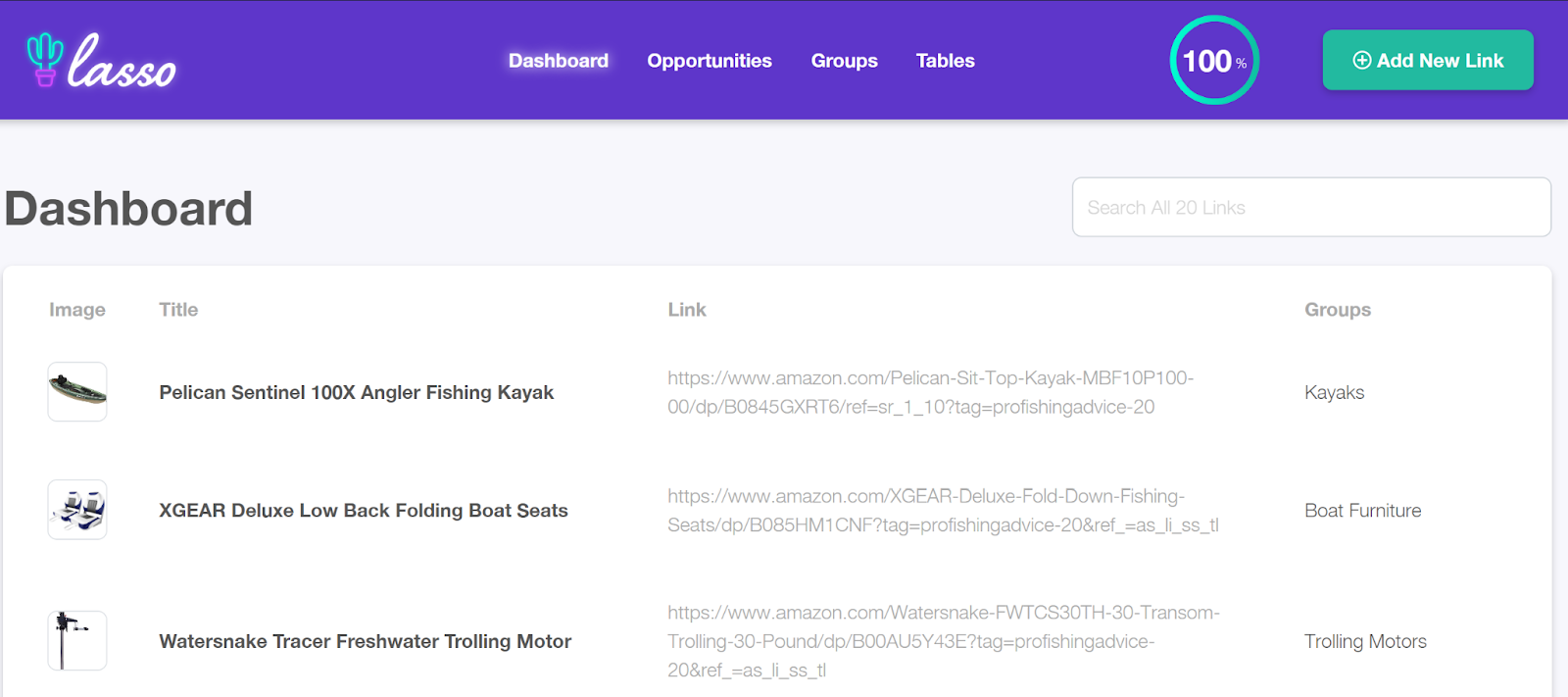 Further Reading:
Best Free Affiliate Marketing Plugin – Lasso Lite
Best For: Starting An Affiliate Marketing Site The Right Way
Surprise, another Lasso plugin! Alright, hear me out.
There are a lot of affiliate marketing plugins on the market, free and paid. We stressed for years over whether or not we should release a free version of Lasso.
We know Lasso is the best premium affiliate marketing plugin, but we wanted something to serve beginners.
So when we decided to make a free version of Lasso, we set out with one goal: Lasso Lite should be better than any premium plugin on the market, and we succeeded.
Lasso Lite is an excellent way for beginners to organize their links, create product displays, and grow their small businesses. Once your site makes a decent income, you can upgrade to the full version for full access to the rest of Lasso's features.
Here is what you can do with Lasso Lite:
Create Professional Product Displays
Lasso Lite allows users to create single product displays with the Cactus style. Sites with millions of visitors use the Cactus style, so you know they convert well.
Best Affiliate Plugin For Beginners
Lasso Lite
Lasso Lite is the best WordPress plugin for affiliate marketers who are still working on making their sites profitable. Single product displays and link management features give you the foundation to build a real business.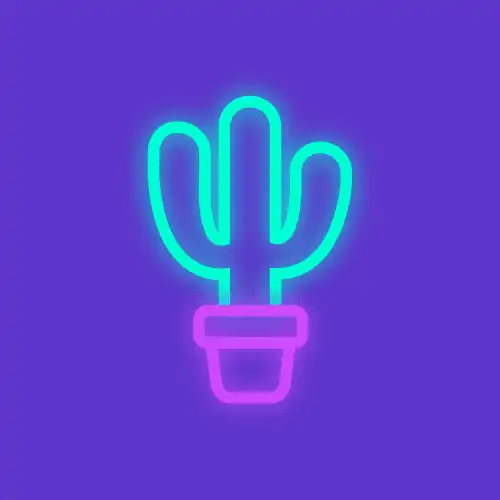 Manage Your Links From The Start
I'm obsessed with organization and starting out on the right foot. Lasso Lite helps you to do both.
Even if you're only using Amazon affiliate links, keeping them all in one central location is good practice.
As you grow your site, you won't have to go back and fix things. You'll already have everything situated.
Easily Upgrade
The goal of using any affiliate plugin is for it to grow your site.
The day will come when you feel you've outgrown Lasso Lite and want to invest in your site's future by upgrading to the full version.
When that happens, moving your links and displays from Lasso Lite to Lasso Pro couldn't be easier. Upgrade, install the new plugin, and click import.
If you're in the early stages of building an affiliate blog, I highly recommend you start using Lasso Lite today. It's free, so what do you have to lose?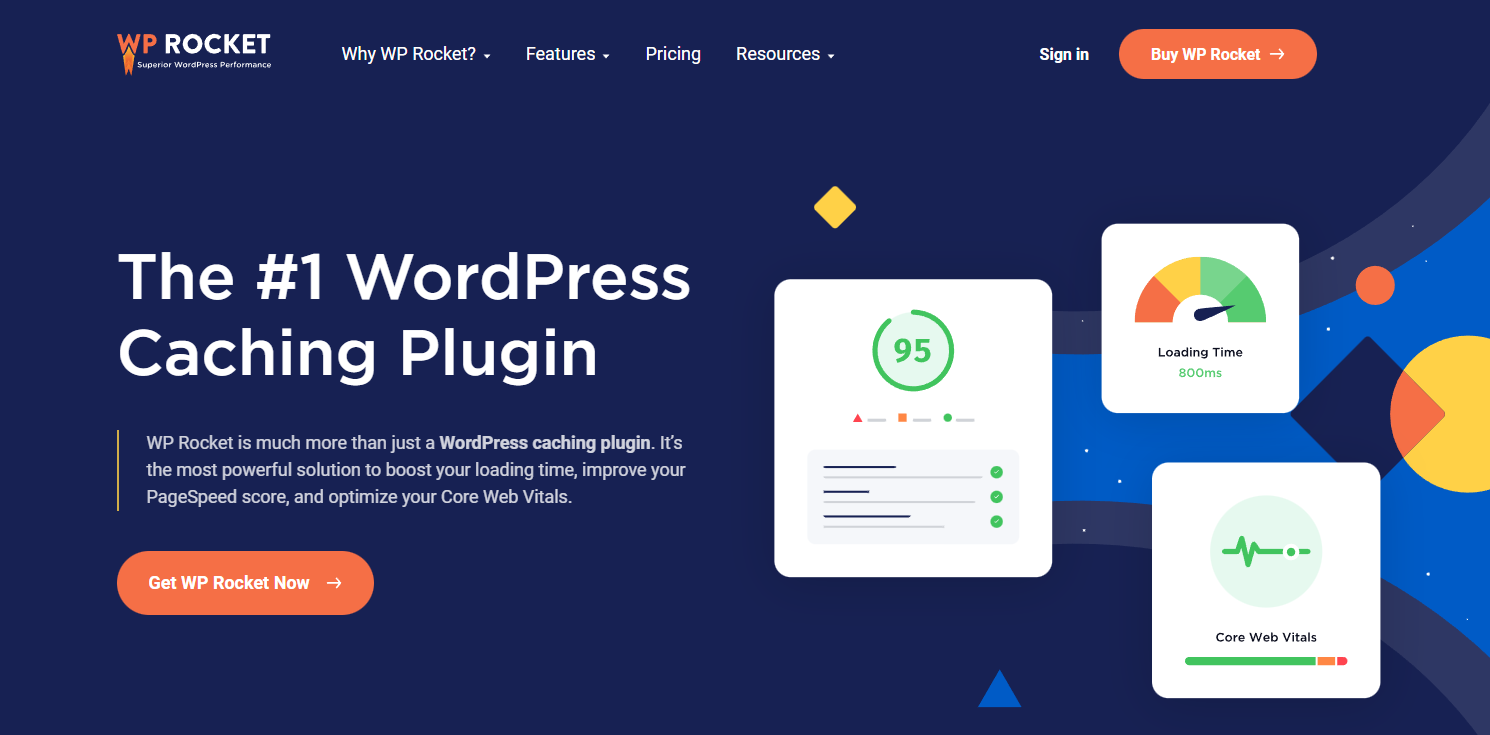 Best Page Speed Plugin – WP Rocket
Best For: Improving Page Speed
Ok, now we're going to start looking at plugins that every affiliate marketer should use. Even though they aren't technically "affiliate plugins," they'll take your affiliate site to its full potential.
First up is WP Rocket, which in my opinion, is the best page-speed plugin there is.
I'm a bit of a plugin addict, so I've tried many page-speed plugins and multiple combinations.
Here's what my testing looked like for these plugins. I'd install one, run a page speed test, swap it for another, and test again. I did this to narrow things down to the best four plugins.
Then, I let the winner cache and optimize my posts on my site for a week, and I tested again. I did the same for the other three plugins.
By far, the best results I got were from WP Rocket. With a CDN like Cloudflare, WP Rocket makes it so that I never have to worry about page speed again.
Also, WP Rocket has its own CDN now, so I may be moving off Cloudflare soon (as I said before, I'd rather have one tool that does more things).

Best SEO Plugin – Rankmath
Best For: Managing Your On-Page And Technical SEO
I'll give an honorable mention to Yoast, which many of my colleagues at Lasso prefer, but I prefer using RankMath for my SEO plugin. Tomato, tomato (that doesn't work as well in written form).
I like RankMath because it's simple to use, even if you don't know anything about SEO. Follow the step-by-step process they lay out for you, and you're good to go.
Also, RankMath is slightly cheaper than Yoast, and they accomplish most of the same things.
Why Bloggers Need An SEO Plugin
Doing proper SEO for your niche blog is super important. Organic traffic is slow and difficult to capture, but it's free. Since affiliate commissions are low, your traffic costs need to be low.
Do you know how to manually generate Schema or Sitemaps? I don't. And I don't want to learn. I'd rather be writing content and earning commissions.
That's why I use RankMath, and why you should too.

Best Content Template Plugin – Advanced Custom Fields
Best For: Speeding Up Content Production
Advanced Custom Fields (ACF) is a handy plugin that isn't nearly as popular as it should be, probably because of how intimidating it is. But, if you want to get into the programmatic SEO game without learning to write code, using ACF is the easiest way.
ACF allows you to set fields for whatever variables you want and use them based on the landing page type you're creating.
As an example, I had a site about vinyl records and turntables. I had a set of fields for turntable reviews for things like rating, price, platter speed, and the brand logo. And I told ACF to use that set of fields for any post with a "Turntable Review" tag.
Then, I had a template with the field values pre-inserted in my post builder. That way, when I added the "Turntable Review" tag, a form would pop up a the bottom of the editor with my fields.
When I filled in the price, ACF mentioned the price everywhere my template needed it.
You could also use ACF for things like long-tail keyword variations.
"How to grow strawberries" and "How to grow blueberries" might contain 90% of the same content, so you could use ACF to change out that last 10%.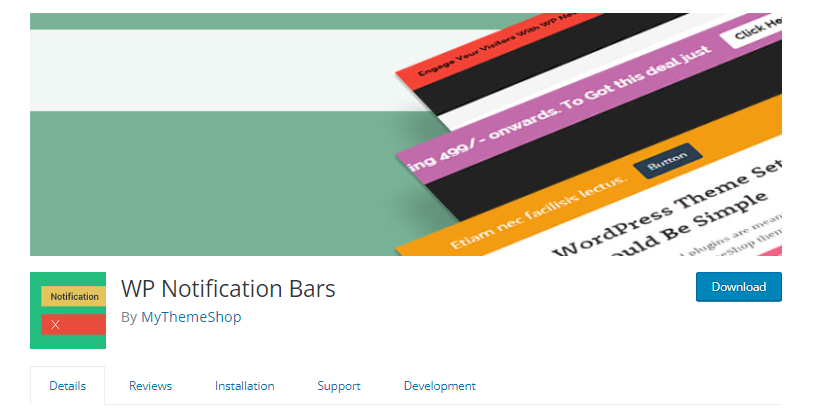 Best Special Promotion Plugin – WP Notification Bars
Best For: Prominent Display Of Affiliate Links, Special Promotions
If you know how to write code, you could probably figure this out on your own. But this plugin is free, so why bother?
WP Notification Bars is a free, open-source plugin that makes it easy for you to place custom notification bars on your WordPress website.
This is a perfect way for affiliate marketers to promote special deals or to simply put your referral links in a prime location.
TIP: If you're using Lasso and Google Analytics together, you can see which affiliate products get the most attention. Those are the products you should put in your notification bars.
Pretty Links
All right, it wouldn't be fair for me to write a post about affiliate marketing plugins without mentioning some Lasso competitors and alternatives. And the truth is most of them are pretty good; I just think Lasso is much better.
First, we have Pretty Links, the most popular link management plugin on the market.
With Pretty Links, you get built-in link cloaking, so your affiliate links look better and are easier to remember.
For example, if you had a camping site, instead of a full link to Walmart, you can use a link like "campingparadise.com/recommends/coleman-6-person-tent".
It looks better, may have a small SEO benefit, and is easier to insert in the post editor (you can search for your Pretty Links by link name).
When doing this, ensure you don't cloak Amazon links! Pretty Links won't stop you from cloaking them, but it's a clear violation of their TOS and could get your Amazon Associates account banned permanently.
Lasso Lite can accomplish all this, and you can create product displays, but Pretty Links is an acceptable option.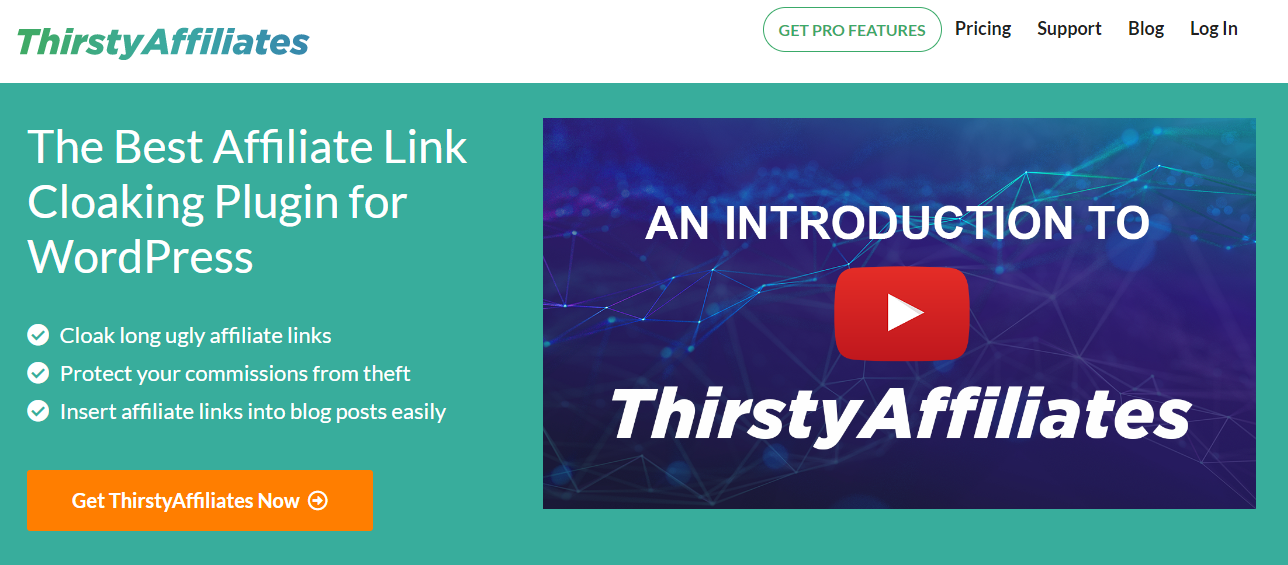 Thirsty Affiliates
Thirsty Affiliates is another popular link management plugin similar to Pretty Links.
One significant difference is Thirsty Affiliates allows you to tie images to your affiliate links, but Pretty Links doesn't. However, product images are no match for displays, and you could run into issues with Amazon for not using their API.
However, if all you're looking for in an affiliate marketing plugin is the ability to cloak and redirect links, Thirsty Affiliates will get the job done.

AAWP
AAWP is usually the go-to plugin for Amazon affiliates who want to take their sites to the next level. I include it on this list only because it's expected.
It's not that AAWP is the worst plugin in the world; it's just incredibly limiting.
The product displays look fine, but there isn't much room for customization. If you want your affiliate offers to look like Amazon sales pages, that's great, but if you want to stand apart from the competition, you're SOL.
But the big problem I have with AAWP is it limits your ability to diversify your income.
It's no secret that Amazon has continually cut its commission rates in recent years. That doesn't mean you shouldn't be an Amazon affiliate, but you shouldn't be blindly loyal to it, either.
If Amazon sells the same product as another retailer, you'll usually make more money if you promote links from both. Let your readers decide who to buy from.
However, with AAWP, you don't have that option.
Affiliate Marketing Plugin FAQs
What Is An Affiliate Marketing Plugin?
An affiliate marketing plugin is a WordPress plugin that manages links, creates product displays, tracks results, or otherwise makes life easier for affiliate marketers.
Is WordPress Good For Affiliate Marketing?
According to W3Techs, WordPress is used by at least 43% of websites. It's the most popular CMS in the world, meaning there are many resources to help you build your website. It's the best platform to build an affiliate site or niche blog.
What Is The Best WordPress Plugin For Affiliate Management
If you are interested in running your own affiliate program, there are a lot of great plugins, widgets, and add-ons for managing affiliates on your WordPress site.
These plugins include EasyAffiliate, AffiliateWP, Ultimate Affiliate Pro, MemberPress, and Yith Woocommerce Affiliates. These membership plugins make it easy to manage affiliate campaigns and affiliate partners right from your WordPress dashboard.
Please explore these plugins further to see which offers features like easy affiliate registration, customizable commission structures, email marketing materials, affiliate coupons, or any other user-friendly lead generation features your program may need.
How Do I Become An Affiliate Marketer?
If you want to become an affiliate marketer and build a real business, you need to hustle. Write content, test different strategies, and keep grinding until you see results.
If you want an easy framework to build your site around, check out our Ultimate Affiliate Marketing Guide For Beginners. Build, earn, and repeat!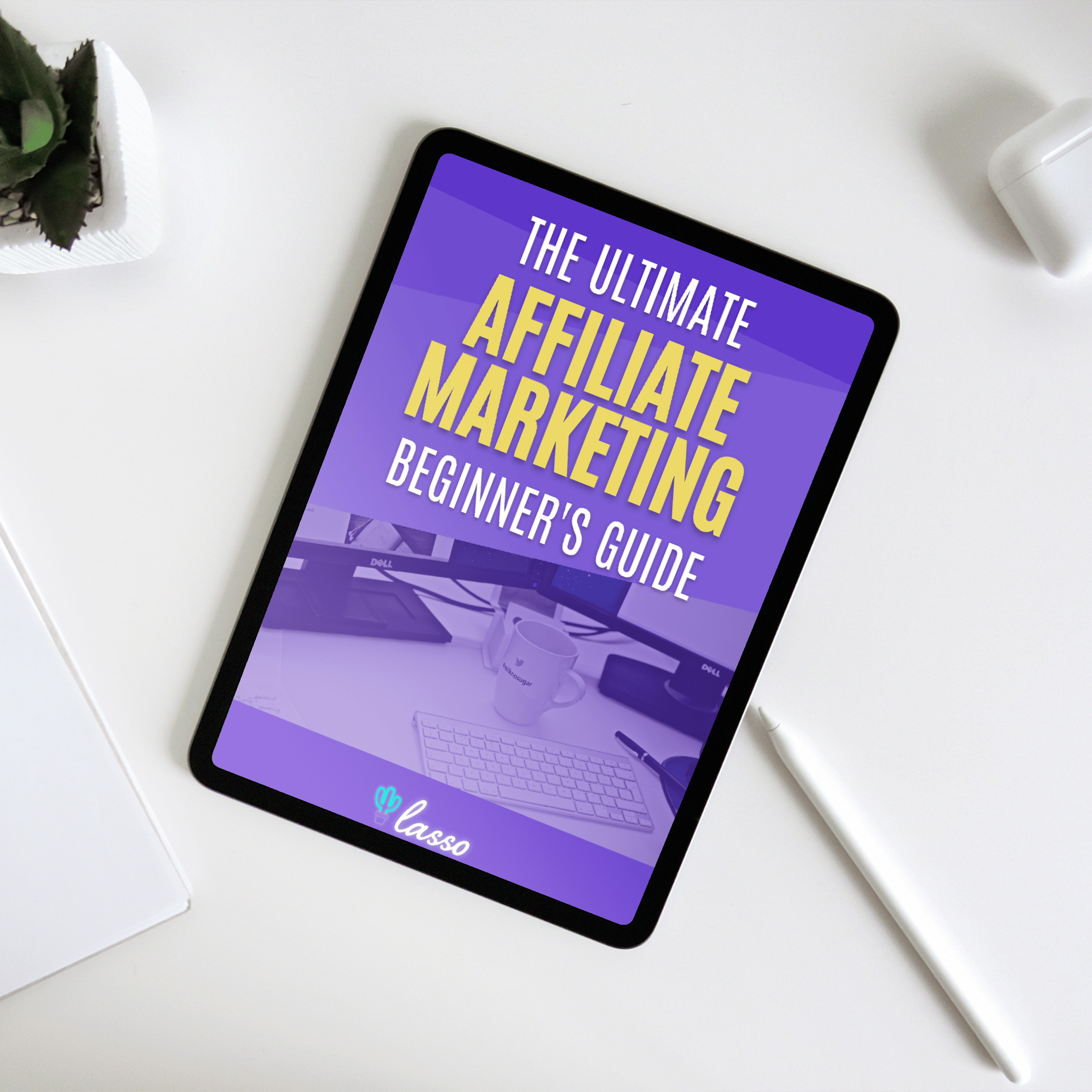 Get Your FREE 30-Page Affiliate Marketing Beginners Guide And Grow Your Site Today
In Case You Missed Them, Here Are Our Favorite WordPress Affiliate Marketing Plugins
Description:

Lasso is the best WordPress plugin for affiliate marketing. Want to build tables like this? You can do it with Lasso!

Description:

Make your site load faster in a few clicks. WP Rocket is recognized as one of the most powerful caching plugins for WordPress. We use it specifically for image lazy loading.

Description:

RankMath is a simple but effective SEO WordPress plugin. Let RankMath handle your SEO so you can get back to creating awesome content.
Best Plugin For Affiliate Marketers
Description:
Lasso is the best WordPress plugin for affiliate marketing. Want to build tables like this? You can do it with Lasso!
Description:
Make your site load faster in a few clicks. WP Rocket is recognized as one of the most powerful caching plugins for WordPress. We use it specifically for image lazy loading.
Description:
RankMath is a simple but effective SEO WordPress plugin. Let RankMath handle your SEO so you can get back to creating awesome content.
Best WordPress Affiliate Plugins – Final Thoughts
That was my comprehensive list of the best WordPress plugins for affiliate marketers.
Unsurprisingly, I think Lasso is the best affiliate marketing plugin there is. Maybe I'm biased, but our team wouldn't work so hard to build and grow this community if we didn't believe in our product.
If you want to increase your affiliate revenue and grow your niche site, then sign up for Lasso today. If you aren't ready to do that, then sign up for our newsletter to receive actionable affiliate marketing advice. Let's build cool stuff together!
Our creations in your inbox, weekly.
We've built multiple six-figure online businesses that our moms are proud of.
We'd like to help you do the same.