We've all read stories about bloggers making six or even seven-figure incomes working from home by managing their own blog. What do many of those inspiring stories and income reports have in common? Typically, the most successful and most profitable blogs cover topics that are proven money-makers.
That doesn't mean you're guaranteed to become a millionaire if you choose one of the topics covered in this article, but it does assure you that you're not wasting time building a blog on a topic no one cares about.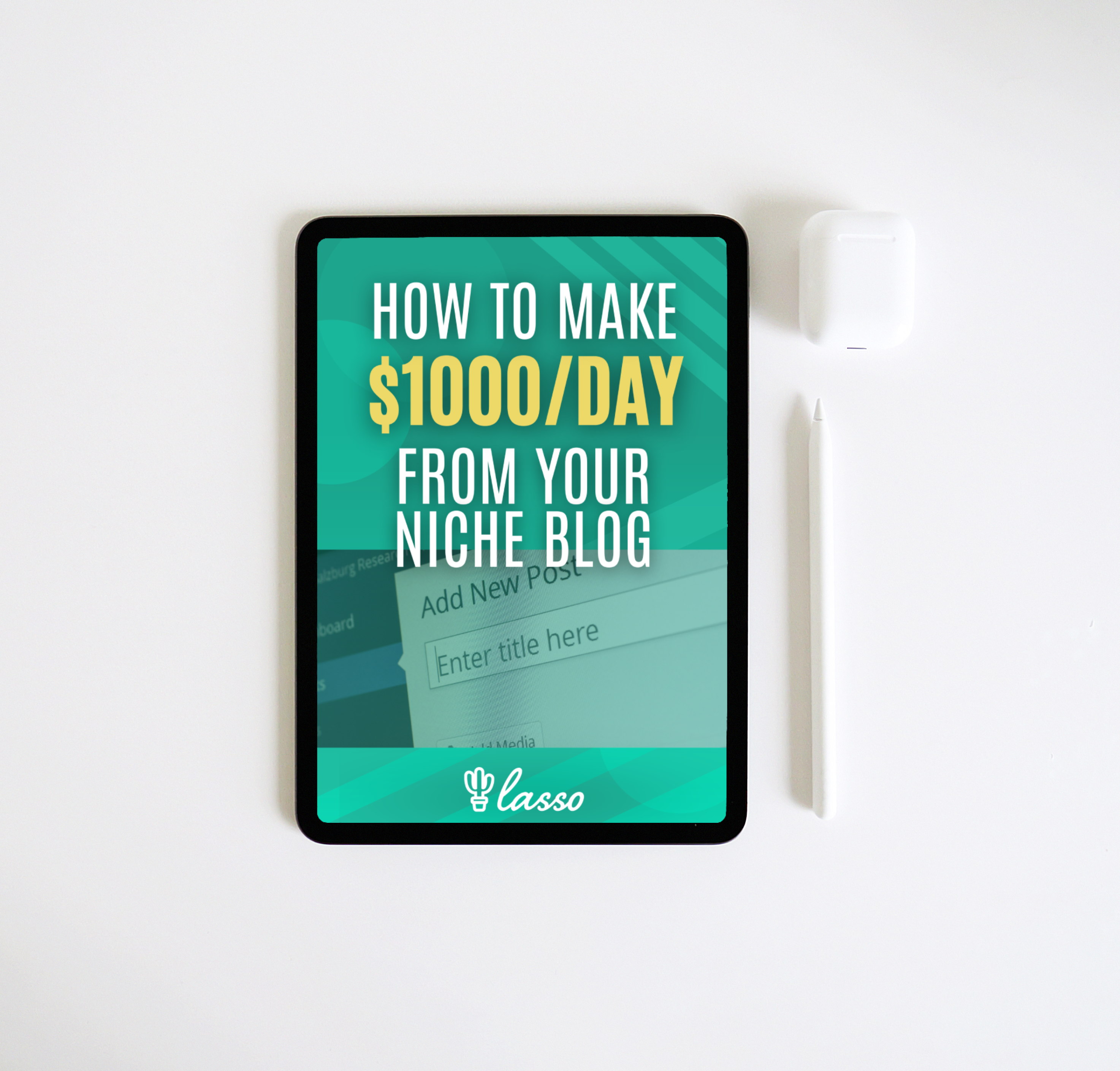 Get Your FREE 20-Page Guide To Making $1000/Day From Your Niche Blog
Table of Contents
10 Types of Blogs That Make Money (Hottest Niches in 2023)
Ways That Blogs Make Money
If you're looking to make money blogging, it's helpful to consider the specific ways you'll monetize it. There are a lot of different possibilities, and some options work better in certain niches.
The most common ways for monetizing a blog include:
Display ads

– You can use banner ads, video ads, and other types of ad units on your blog. Details vary depending on the ad network you use (including Google AdSense), but generally, you'll make money when a visitor clicks an ad.

Affiliate programs – Promote products sold at other websites. You'll earn a commission each time a visitor clicks through one of your affiliate links and makes a purchase.
Sponsored content – Many brands are interested in partnering with bloggers to write and publish posts about their products or services and sometimes promote the blogger's email list.
Product sales

– You could create products (downloadable or physical) and sell them on your blog.

Services

– You could use your blog to promote your service offerings. The possibilities are endless, but freelance writing, consulting, marketing, and design are popular options.
Types of Blogs That Make Money
Now that we've looked at some of the most common ways to monetize a blog, let's take a look at the blog niches proven to be perfect for building an online business.
You shouldn't feel limited only to these blog niches. There are plenty of other possibilities, but not every niche offers as much upside as these. By going with one of these topics, you know for sure that the audience exists and that solid monetization methods are available.
1. Personal Finance Blogs
Finance is a popular topic because it impacts everyone. We all desire to improve our financial lives, and many people are actively searching for money-related content.
There are countless sub-topics you could cover on your finance blog, including:
Debt payoff

Budgeting

Frugal living

Saving

Investing

Retirement

Financial independence

Credit

Side hustles and making money
As one of the most competitive blogging niches out there, you'll face competition for search traffic from major sites like Nerd Wallet, The Penny Hoarder, The Simple Dollar, and others.
With that in mind, taking a more focused niche approach is likely to be a better option for new bloggers getting started, both in terms of search engine optimization (SEO) and branding.
Tip: Instead of covering all different aspects of personal finance, you could focus only on financial independence or frugal living.
Finance blogs are perfect for making money with affiliate marketing. There are loads of great affiliate programs in the industry, so regardless of the topics you cover, it's straightforward to find affiliate programs that are a good match for your content.
See our case study of Young and the Invested to learn about how Riley Adams is making $2,000 per month with a small personal finance blog through affiliate marketing, with Lasso's help.
You can also read about how Lasso's co-founder, Andrew, started a multi-six-figure personal finance blog.
Some examples include: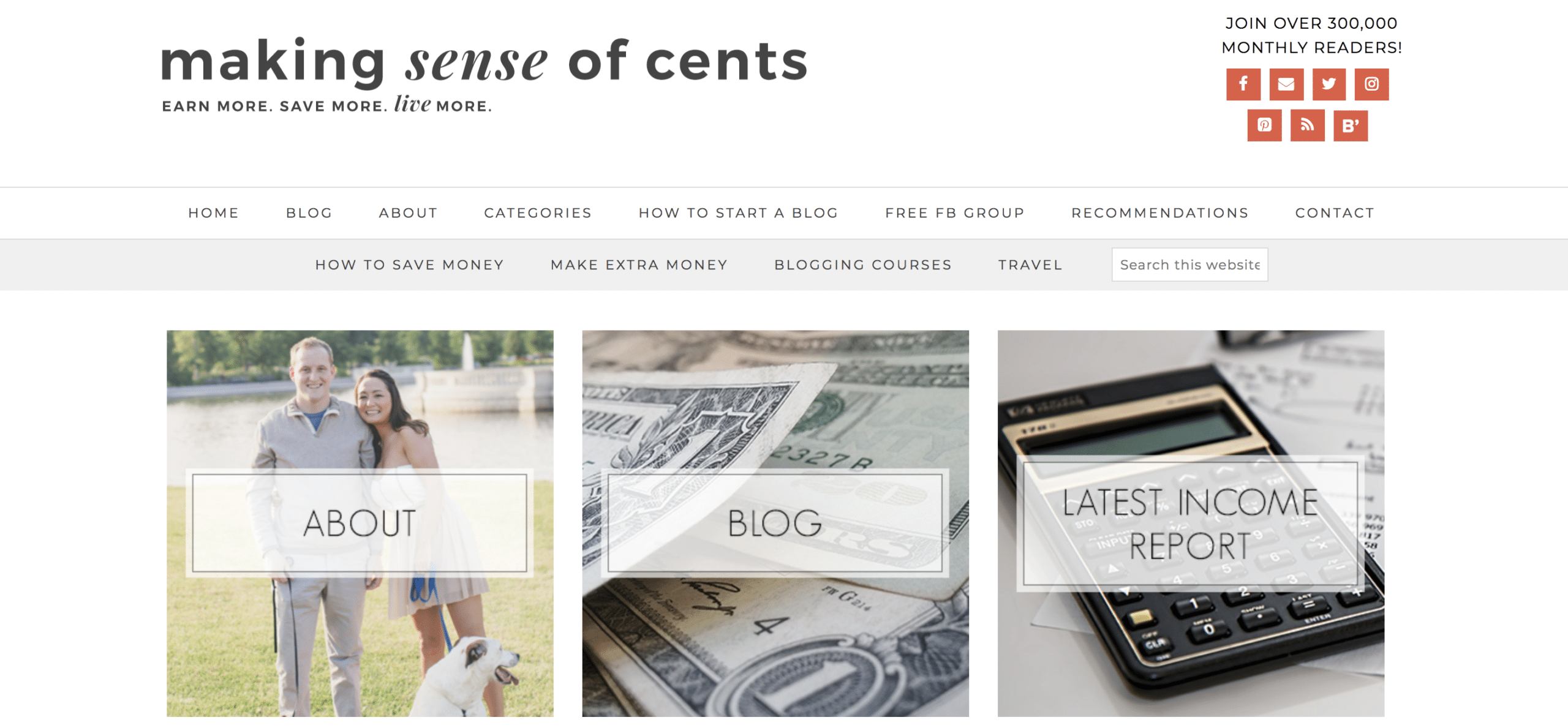 2. Business and Marketing Blogs
With so many people looking for ways to make money online or start their own business, there are plenty of opportunities for blogs on related topics. Entrepreneurship and online marketing are perfect topics for monetizing a blog because there are plenty of relevant affiliate programs.
It's also an ideal niche for creating and selling digital products (including courses, ebooks, software, WordPress plugins, and more).
Aside from entrepreneurship and small business, there are possibilities related to publishing business news and trends.
Some examples of topics that you could cover include:
Tips and guides for starting a business

Inspirational stories and profiles of entrepreneurs

Resources and tools for digital marketing

Ecommerce tips and tutorials

Email marketing and funnels

Creating profitable ad campaigns
Examples of Business and Marketing Blogs: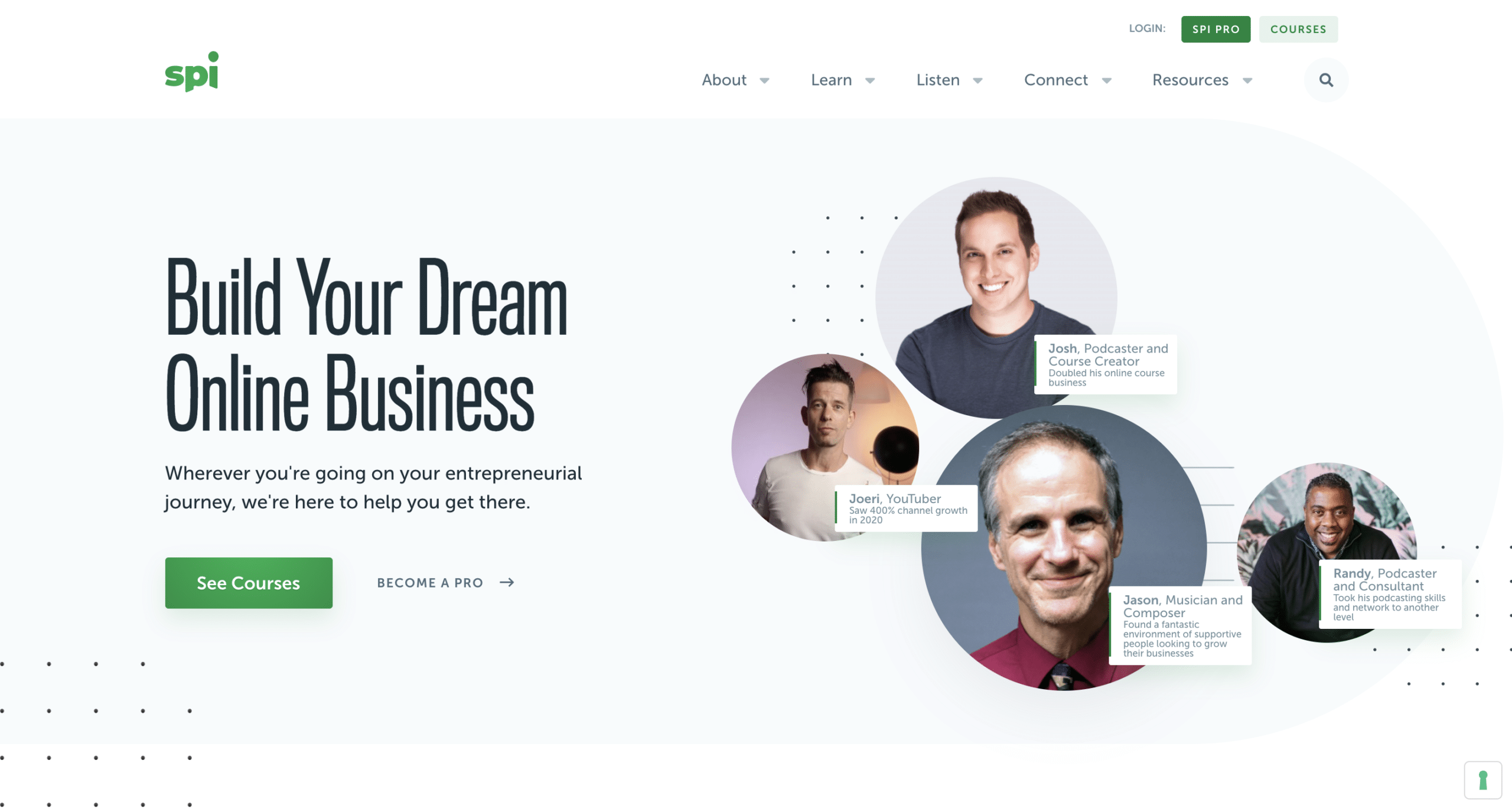 3. Health & Fitness Blogs
Like personal finance, health is another topic that impacts everyone in one way or another. Some people are looking for ways to lose weight or get in better shape. Others are looking to overcome health challenges and deal with specific concerns.
One of the reasons health & fitness is such a profitable niche for bloggers is that there are so many affiliate programs in the industry. You can monetize content on just about any health-related topic through affiliate links.
Bonus: Check out our affiliate database with over 1,700 programs to choose from and start monetizing your content.
You can promote books and ebooks sold at Amazon, supplements and healthy foods, exercise and fitness equipment, online courses, and more.
Some specific topics and niches you could focus on include:
Weight loss

Bodybuilding

Dieting and healthy eating

Running

Yoga

Wellness
Aside from those main topics, some bloggers take a very specialized approach and aim to help people dealing with one specific issue. An example is GlutenBee, a blog dedicated to helping people living on a gluten-free diet.
Examples of Health & Fitness Blogs: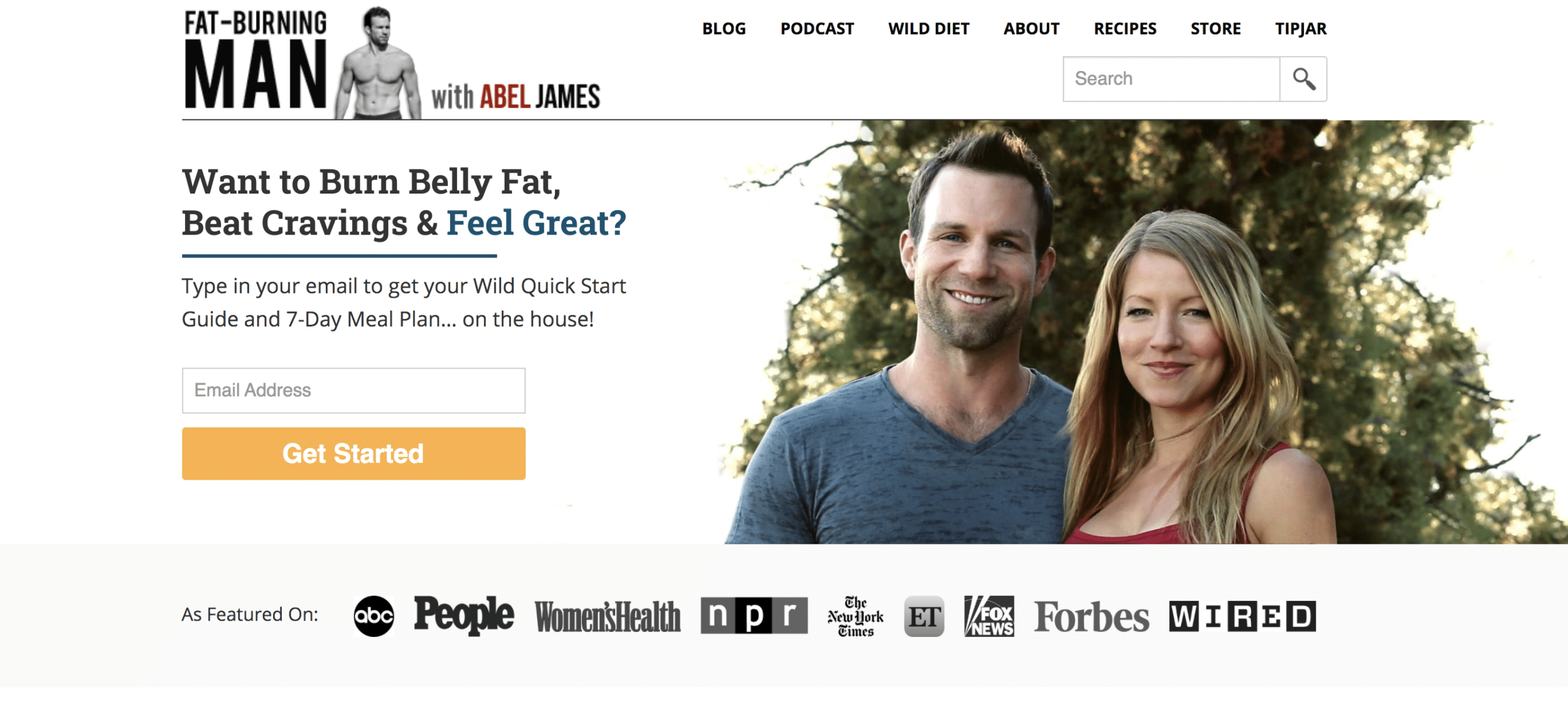 4. Food Blogs
Everyone loves to eat! Blogging about food is another broad blogging niche proven to be perfect for building an online business. 
This topic could overlap with health & fitness if you're writing about healthy foods and eating habits. But of course, there are plenty of ways to approach a food blog, and going the healthy route is just one of them.
Recipes are common, mainly because they're so practical. Your readers and visitors will love being able to visit your blog to get a new recipe for a meal or dessert they can try for themselves.
Many food blogs are monetized with ads. Thanks to the popularity of recipes and traffic from social media sites like Pinterest, some food blogs can achieve very high traffic levels that lead to solid revenue from ads.
Aside from ads, sponsored content is also an excellent option for food bloggers. You could also create recipe books or ebooks to sell.
Of course, affiliate programs are an option too. Still, the payout for conversions in this niche tends to be lower than the affiliate payouts in some different niches like business or finance.
Examples of Food Blogs: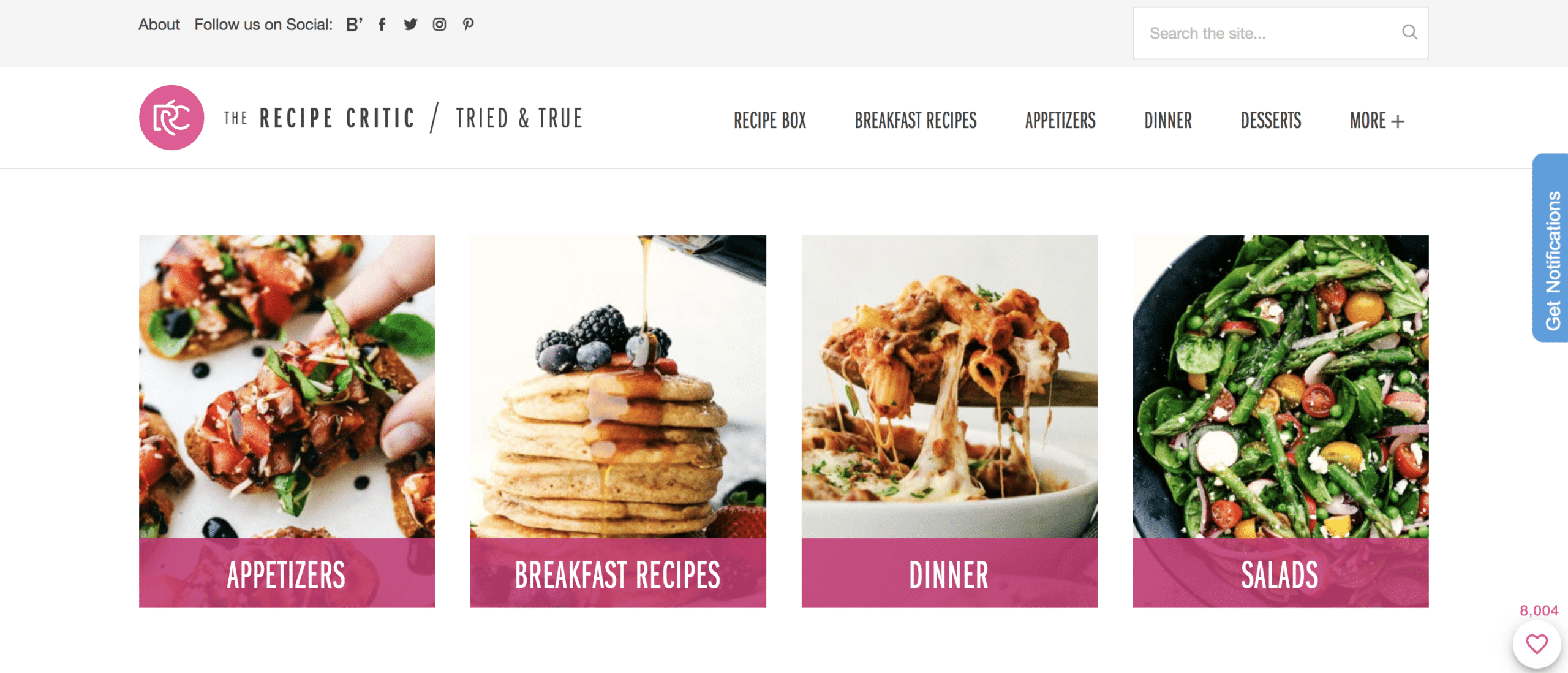 5. Family & Parenting Blogs
Starting a family or parenting blog could be an ideal way to share your experience and expertise while writing about important topics. There are many different approaches you can take, but the one that's right for you will depend on your unique situation.
For example, if you have a child with a disability or health condition, you could start a blog that helps others dealing with similar challenges. Not only will you write about important topics, but you can also help others along the way. 
You could also focus on topics like fun and entertainment for the family. Write about games that families can play (indoor or outdoor), and ways they can enjoy quality time together.
Takeaway: Besides general family and parenting tips, you could start a blog about a particular issue that you or your family members have had to deal with.
Examples of Family & Parenting Blogs: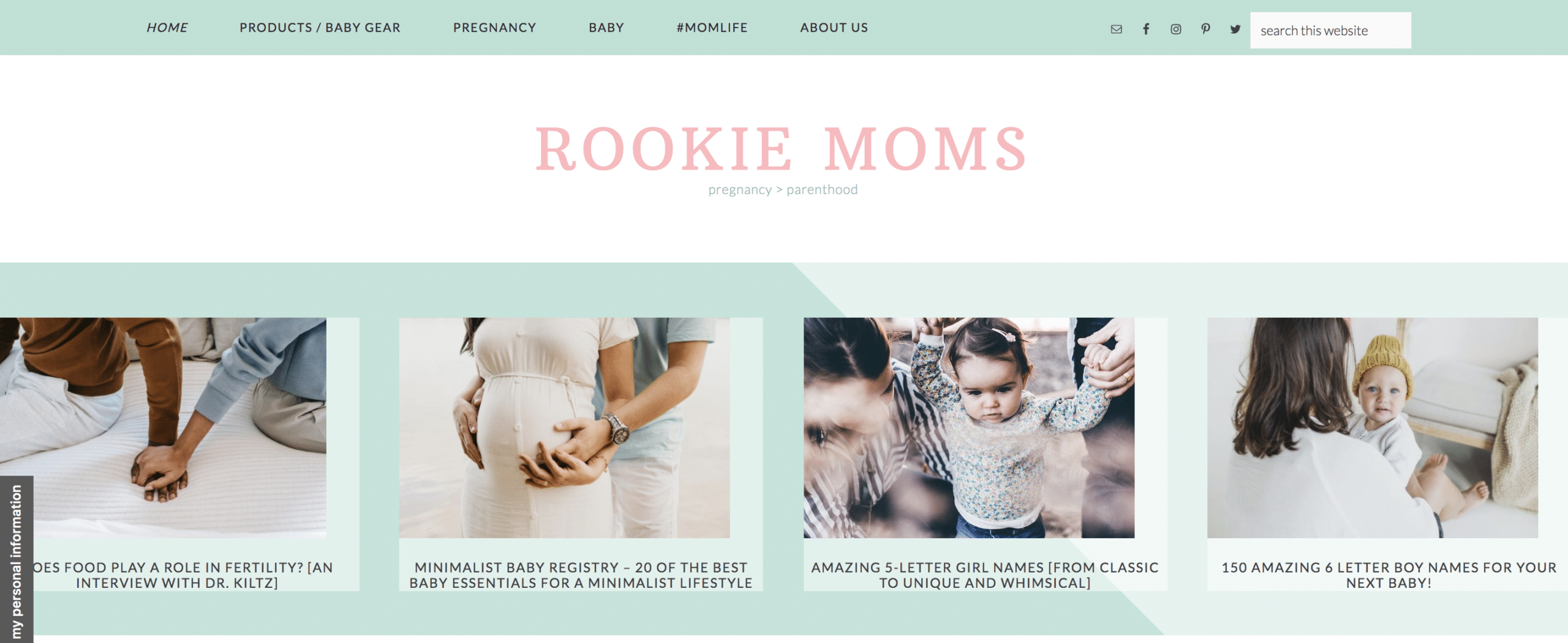 6. Travel Blogs
The travel frequency may be down right now because of the pandemic, but it'll undoubtedly bounce back. Millions of people are passionate about travel and love to learn about and experience new places worldwide.
Travel is also a popular choice for bloggers because what could be more fun than making money and traveling? Countless bloggers travel part-time or full-time thanks to their blog and the income it provides. 
Like other popular blog niches, there are some different directions you could take a travel blog:
Write about your own travel experiences with first-hand stories

Provide travel tips 

Show people how to save money on travel (including travel hacking)

Focus on family travel

Cover a specific location, such as things to do in a particular city

Offer tips for those who are interested in the digital nomad lifestyle
Travel bloggers make money in several different ways. Sponsored content can be an ideal opportunity in this niche if you have a responsive audience that values your opinion.
Examples of Travel Blogs: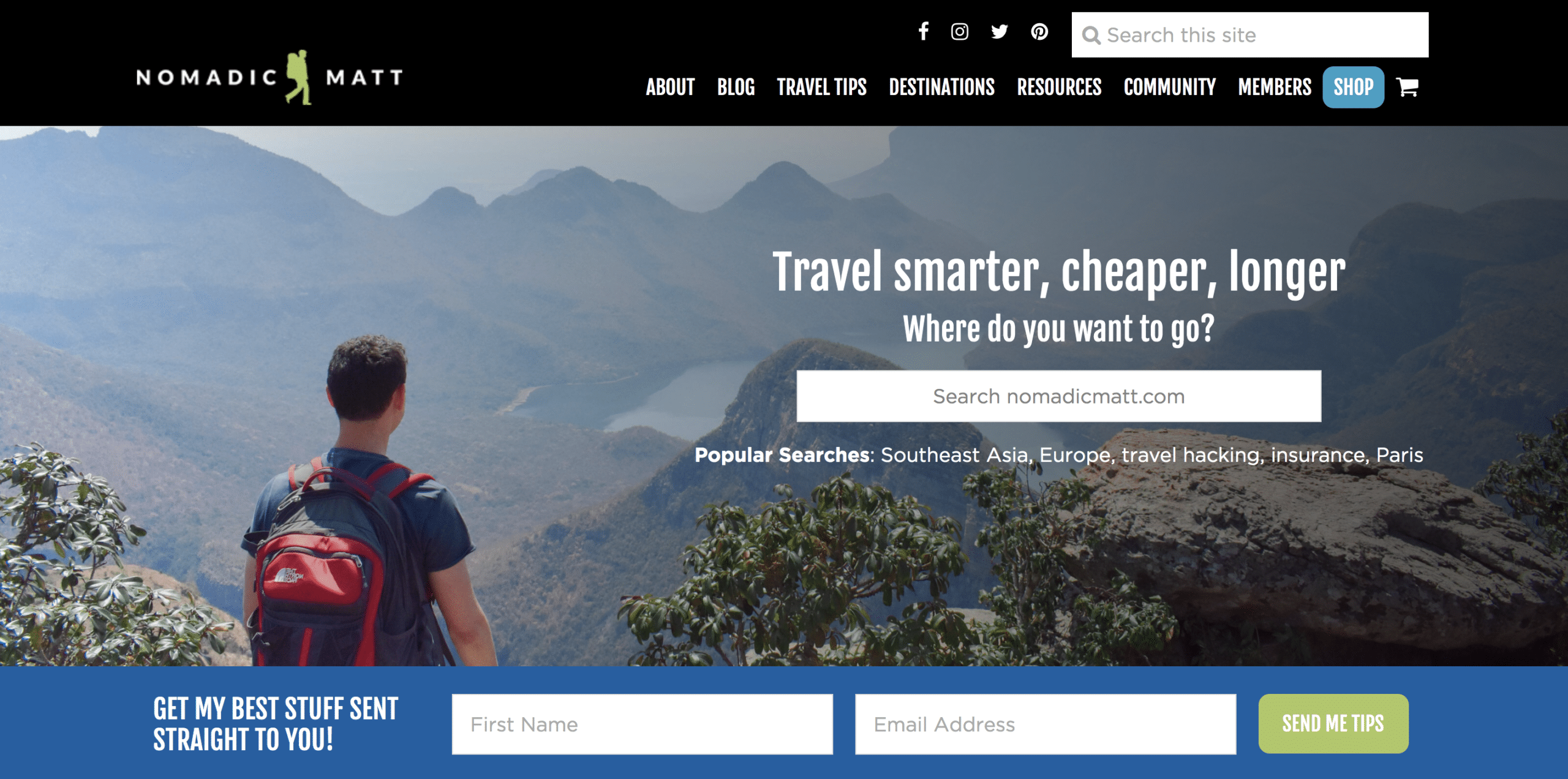 7. Fashion & Beauty Blogs
If you enjoy fashion and beauty, why not start a blog on one of these topics? Naturally, fashion and beauty blogs tend to be highly visual, so you'll need to commit to creating amazing photos and images to help your blog appeal to your target audience.
You can monetize fashion & beauty blogs with affiliate links since you're sure to be writing about specific products.
This niche is also ideal for sponsored content, and there are plenty of brands that are eager to work with bloggers and influencers to help spread the word about their own products.
Instagram is a perfect example as a large percentage of your target audience is active there.
Also, if you're able to establish a strong presence, you can earn plenty of money through sponsorships for content to be published on its platform.
Examples of Fashion & Beauty Blogs:
8. Hobby Blogs
This broad category could include blogs covering a wide range of topics focused on popular hobbies. Most of us have something we're passionate about that we love to do in our spare time.
If you start a blog about one of these popular hobbies, you'll have the potential to reach a large audience.
One of the benefits of covering this blog topic is that many people are very willing to spend money on their hobbies. That means you can monetize it with Amazon affiliate income, other affiliate programs, or even creating and selling products to these enthusiasts.
There are plenty of possibilities, but here are ideas for some popular hobbies that are ideal for blogging:
Sewing

Crafts

DIY projects

Photography

Woodworking

Golf
Example Blogs That Cover Hobby Topics Include:
9. Gaming Blogs
It might be surprising, but your gaming skills and all that knowledge about video games could become very lucrative if you start your own blog. This billion-dollar industry allows you to make money through affiliate marketing, advertising, and even by streaming your gameplay. 
The content of a video game blog could include:
Reviews of games and consoles

Reviews of related products like headphones, speakers, gaming chairs, etc.

Videos of gameplay

Industry news

Tips and tricks

Comparison articles or top lists (best games of a particular type)
Tip: A YouTube channel would be a great addition to your blog, and of course, you could embed your videos within blog posts.
Examples of Gaming Blogs:

10. Lifestyle Blogs
Lifestyle blogs are a bit different than all of the other niches we've looked at so far. Instead of focusing on one main topic, it covers various subjects.
You could start one about the topics that interest you or choose to write about your own life. It might cover travel, parenting, fashion, or wellness.
While going with a lifestyle blog gives you more flexibility to write about many different topics, it also introduces some challenges. You may be interested in all the various issues covered on your blog, but visitors may only care about one of the topics.
They may not feel a strong connection to you or your blog if there's a lot of content that doesn't interest them.
Another challenge is related to SEO. Highly focused blogs on a specific topic have a better chance to rank on the first page of Google for relevant searches.
Taking a broader approach could make SEO a bit harder.
That being said, lifestyle blogs are widespread, and with the right approach, it can be a great way to make money. Many use a combination of affiliate marketing and advertising as their primary monetization methods.
Examples of Lifestyle Blogs: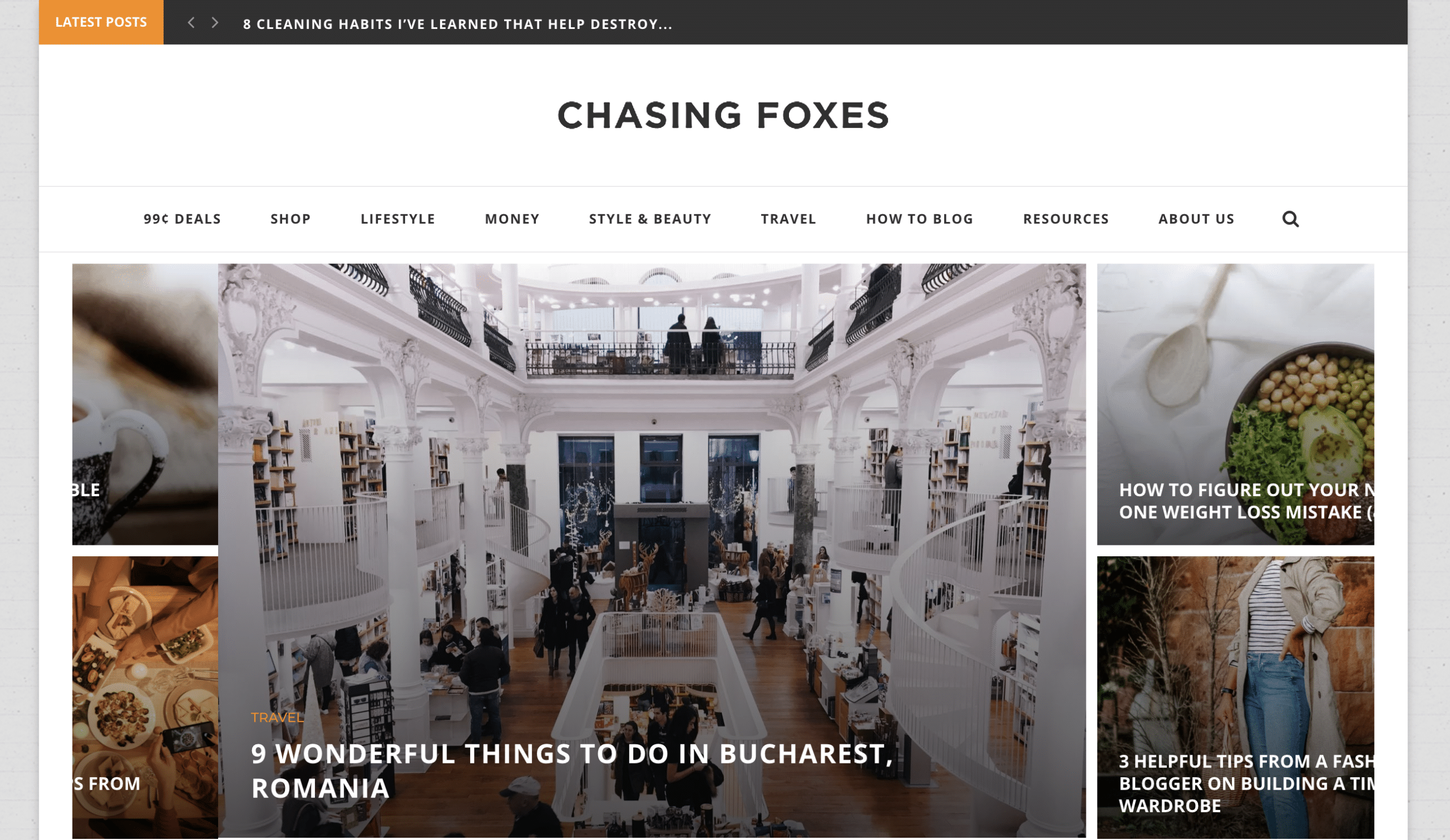 Final Thoughts
If you've decided to start a blog and you're trying to decide what to write about, knowing the types of blogs that make money will be very helpful. While it's possible to make money with other blog topics, these niches are among the most lucrative. They'll provide you with plenty of potential to grow a successful blog and a legit online business that makes serious money.
Our creations in your inbox, weekly.
We've built multiple six-figure online businesses that our moms are proud of.
We'd like to help you do the same.