When you first start blogging, there's so much to learn: how to register a domain, install WordPress, write and publish content, etc. But once you've learned the basics, it's time to learn how to monetize a fashion blog.
Believe me when I say this will be the most fun you've had since you started blogging.
Keep reading if you're ready to learn how to make money from your fashion blog.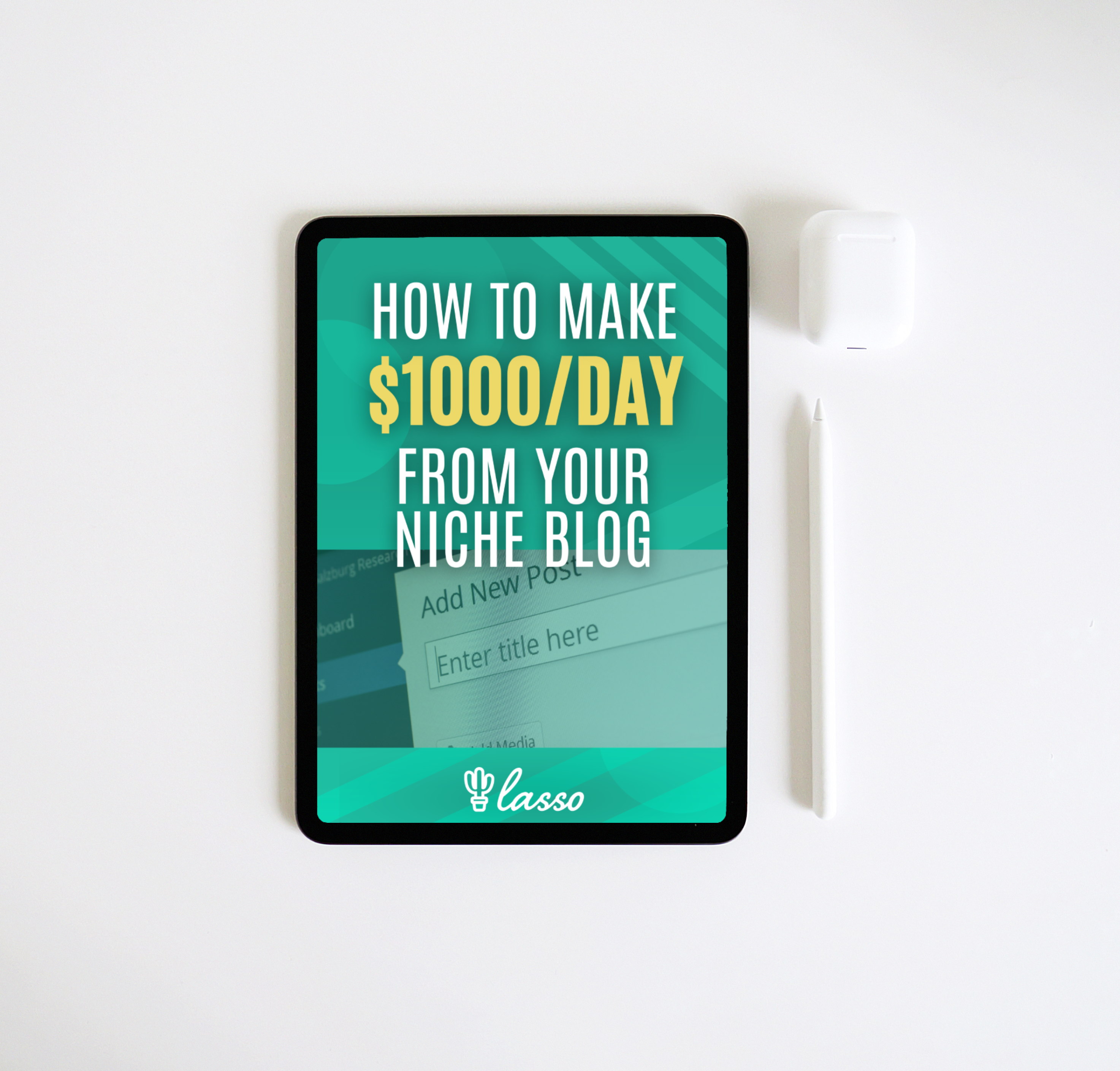 Get Your FREE 20-Page Guide To Making $1000/Day From Your Niche Blog
Table of Contents
How To Monetize A Fashion Blog | 5 Simple Methods
The 5 Best Ways To Monetize A Fashion Blog
Whether you're a new blogger or a seasoned fashion influencer, these monetization methods will help you turn your hobby blog into a full-time business. Let's take an in-depth look at each.
Affiliate Marketing
Affiliate marketing is the best monetization method for fashion bloggers because it hits the sweet spot between time investment and earning potential.
NOTE: With all monetization methods, the rule of thumb is the easier it is to accomplish, the less money you can make, and vice versa.
Also, since you can add links to your existing content, it's the perfect method for beginners. You've already written content, so you've already done the hard part.
What Is Affiliate Marketing?
Affiliate marketing is a form of advertising where a publisher (the site owner) links to a product in their content and earns a commission from the advertiser (the affiliate program) if readers click on that link and make a purchase.
Affiliate Marketing Pros And Cons For Fashion Bloggers
The upside of affiliate marketing is that it can be very lucrative. Some affiliate offers pay hundreds or even thousands of dollars for a single sale.
Affiliate marketing is also relatively easy to learn, especially if you're already blogging.
All you have to do is think about the problems your readers are dealing with and recommend products to fix those problems.
The biggest drawback to affiliate marketing is the profit you leave on the table by selling someone else's products. You get paid a relatively small commission, while the retailer is likely making five to ten times as much money from that sale.
Affiliate marketing is also a very competitive industry. Established authorities have secured the most obvious buying-intent keywords in the fashion niche, so you'll have to be creative with your SEO strategy and find ways to sell to your audience.
How To Start Affiliate Marketing For Fashion Bloggers
There are many different types of products to recommend in the fashion niche with lucrative affiliate payouts, including:
Clothing
Shoes
Makeup and beauty supplies
Tickets to fashion events
Jewelry, watches, glasses, and more accessories
Once you've identified which products will solve problems for your readers, you need to sign up for their affiliate programs.
You should start by joining the Amazon Associates affiliate program.
Most physical products in the fashion niche will be available on Amazon, and the conversion rate on Amazon is insane.
Yes, Amazon's commission rates are rough, and they only offer a 24-hour cookie duration, but the conversion rate makes up for it. Plus, you're nearly guaranteed to get accepted into their program.
For products that aren't available on Amazon, just Google "[Product] affiliate program," and you'll find their program's signup page.
To save you some time, here are a few of the best affiliate networks for fashion bloggers:
Once you've been approved for the product's affiliate program, the program will give you your affiliate link, and you can start inserting it into your content.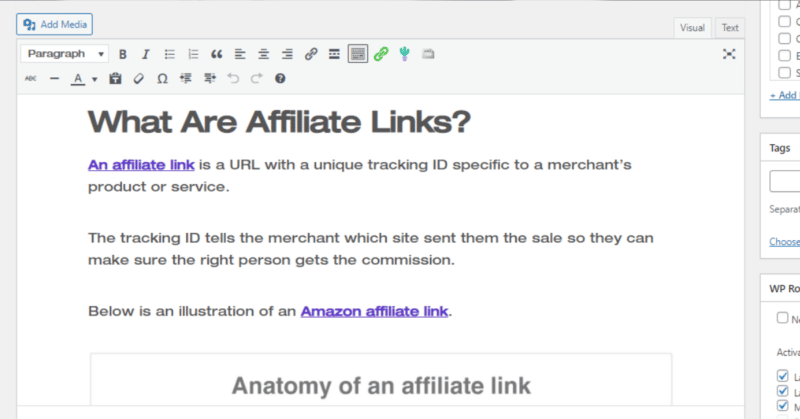 How To Monetize A Fashion Blog With Affiliate Marketing
To add your link to your content, go to your post editor, highlight the relevant text, and insert the link.
Here are a few best practices for adding affiliate links to your WordPress blog:
Add links where it's helpful. Adding too many links to your blog posts is just like adding too many ads; it's annoying. Add links to product titles, images, CTA buttons, and the first time you mention a product. That's plenty.
Disclose your links. Every blog post with affiliate links should have a disclaimer at the beginning, and every CTA or product image should also.
Use direct sales language. When you are writing your call to action, be direct. It's not rude to say, "Check the price" or "Buy this product today." Being too passive makes you look unconfident.
Or, take it a step further by creating product displays.
You can double or triple conversion rates with product displays like this one:
Great Displays Increase Conversions!
You can create displays manually using the post editor to add links to images and buttons.
However, it can be time-consuming to create these displays and keep them updated if you're doing it all by hand.
Luckily, monetizing your blog with affiliate links is simplified when you're using a tool like Lasso.
Lasso makes it super easy to add links and product displays to your posts. You can add product displays to posts right from the post editor; no coding is required. It's as simple as clicking your mouse three times.
You can also automatically import product info from retailers like Amazon. Just paste the link into the Lasso dashboard, and Lasso will populate the display with the product title, image, and price.
With all of this, remember to follow the guidelines in the affiliate program's terms and conditions. Amazon, in particular, is pretty stringent.
But everything Lasso does is compliant with Amazon Associates' TOS, so you never have to worry about being booted from the program.
That's just scratching the surface of what Lasso can do to help you monetize your fashion blog. If you're ready to start making a serious affiliate income from your fashion site, sign up for Lasso today.
Best for Monetization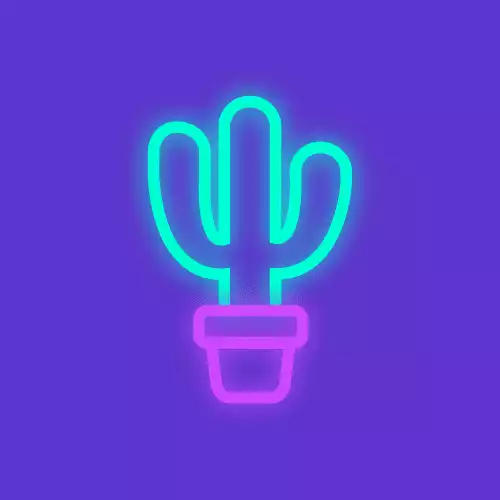 Display Ads
What Are Display Ads?
The second best way to monetize your fashion blog is with display ads. Ads are the internet's favorite monetization method, but they have severe drawbacks.
Display Ad Pros And Cons For Fashion Bloggers
The primary upside to monetizing your fashion site with display ads is that they are almost effortless; just set it and forget it. It's the closest to truely passive income you'll ever get.
Another win for display ads is that they know your audience even better than you do. Since they use cookies to recommend products tailored to each reader, it's more likely that a product will be a perfect fit for that person.
The problem is that the products might not have anything to do with your content. People are used to seeing ads, but irrelevant ads will still take them out of the story you are trying to tell.
It's also not a secret that ads kill a user experience, which is why so many people use ad blockers.
Think of the last time you visited a site on your phone that was covered with ads. Did you appreciate that experience?
If there were no ads on that page, but instead, the writer inserted affiliate links to products that solved your problem, I bet your experience would have been much better.
But the worst part of using display ads is the pay. Most networks pay just ten to twenty dollars per one-thousand visitors, so you'll need a lot of traffic to make decent ad revenue.
How To Monetize A Fashion Blog With Display Ads
Monetizing a fashion blog with display ads couldn't be easier.
First, choose an ad network to join. Networks have traffic requirements, so here are the best ad networks to join based on your site's page views:
50,000+ Visitors per month – Mediavine
10,000-50,000 Visitors per month – Ezoic
<10,000 Visitors per month – Google Adsense/ waiting to grow
NOTE: With the low rates ad networks pay, it won't be worth running display ads if you have less than 10,000 monthly visitors. You're better off focusing on affiliate offers and creating more content to grow your following.
Once you're accepted to an ad network, follow their instructions to integrate their ads into your site. They will have documentation for every type of content management service (WordPress, Joomla, Ghost, etc.).
If your chosen ad network has a dedicated accounts manager, they will guide you through getting their ads on your site.
And… that's it. Let the ads run and wait for your deposits to hit your account.
TIP: Optimize your display ads for user experience by using your chosen network's software settings or talking to your account manager. Keep the ads in the sidebar and footer whenever possible.
You'll make a lot of money in the long run if you put your readers ahead of quick profit.
Sell Digital Products
Selling your own digital products is a great way to increase your earnings per visitor in the fashion niche.
What Are Digital Products?
A digital product is anything you can sell on your fashion blog that the customer will receive via download.
Examples of digital products in the fashion niche:
Sizing guides for popular clothing brands
Packing lists for bringing clothes to different events
Ebooks on how to make different looks work for every situation
A lot of people search for simple checklists and guides when they're about to travel. They'd happily pay you for them.
Pros And Cons Of Selling Digital Products For fashion Bloggers
There are a lot of upsides to selling digital products on your fashion blog.
First, you own the product, so you get to keep all the profit. After getting pennies on the dollar for affiliate offers and display ads, 100% profit sounds incredible.
Next, you can package multiple products and build that customer's basket.
Another great part of selling digital products is that all the work is upfront, and you never run out of stock. Once you create a digital product, you can sell it infinite times.
The downside to selling digital products, and anything else, is that you have to provide customer service and handle refund requests. If a customer has problems with their download or wants their money back, you have to take care of that ASAP.
You also have to put a payment processing and order fulfillment process in place, which takes time to set up and can break.
How To Monetize A Fashion Blog By Selling Digital Products
The first thing to do is create your digital product.
Look at which content your audience interacts with the most, and brainstorm digital products to help serve their search intent.
That's what I did when I created our Affiliate Marketing Beginner's Guide: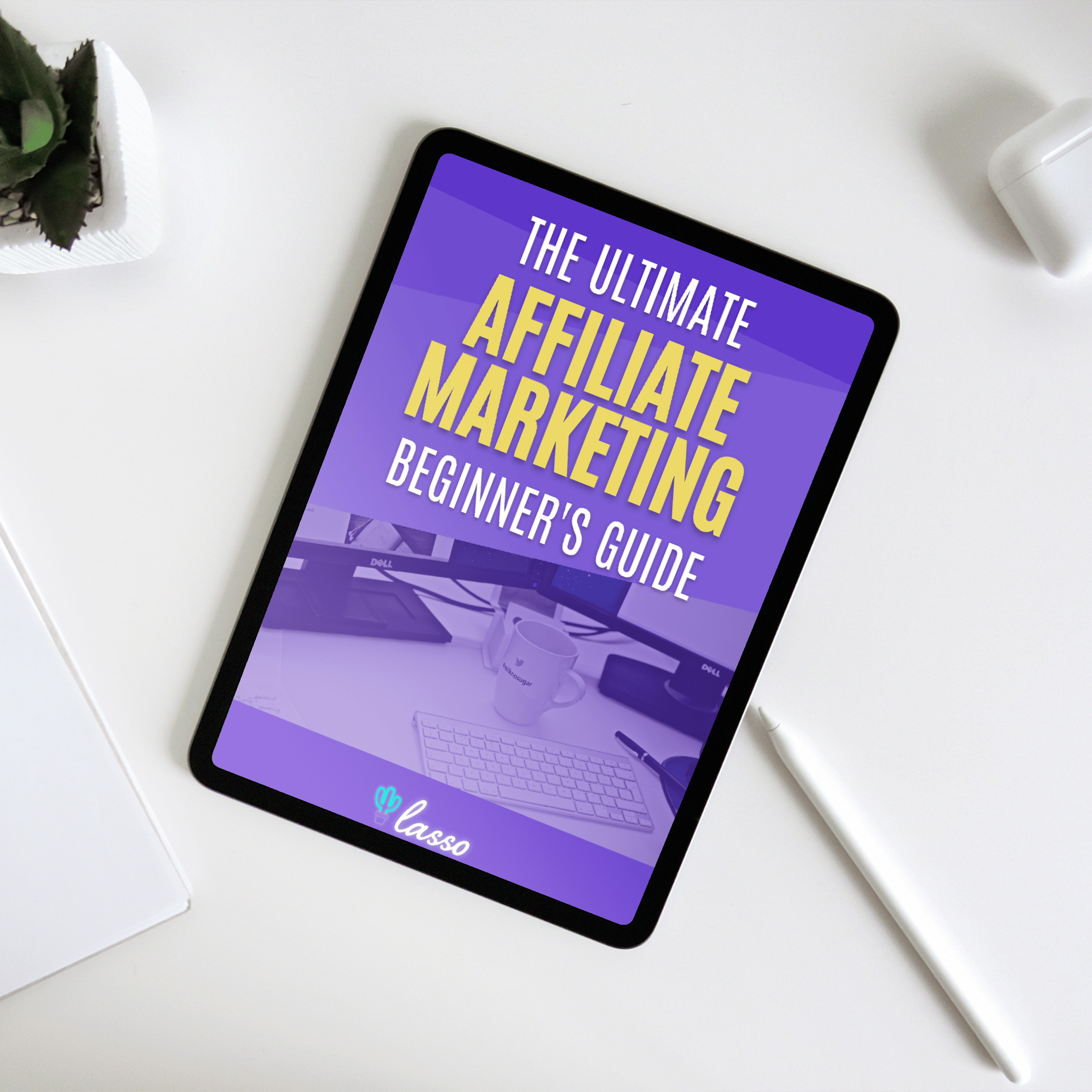 Get Your FREE 30-Page Affiliate Marketing Beginners Guide And Grow Your Site Today
Then, create the product using whatever tools are at your disposal. For example, use Microsoft Word to create an ebook PDF, or Google Sheets to create interactive spreadsheets and checklists.
Next, you have to figure out how to distribute your product. The easiest way to distribute PDFs is by uploading them to your WordPress media library. Then you can give customers the link, and they can download the PDF from there.
You can distribute spreadsheets and checklists by sharing them with Google Sheets. Make sure to send them as read-only, and advise your customers to make a copy so they can edit the files.
Lastly, you'll have to set up payment processing and order fulfillment. A plugin like Woocommerce can automate most of this, but you'll have to tie it to a processor like Stripe or PayPal.
Woocommerce can even connect to an email tool like ConvertKit, so as soon as your customer finishes their checkout, they'll get an email with a link to their download.
TIP: You can still use Lasso to get more clicks to your digital products. Just create a Lasso display with the link pointing to your product's sales page.
Barring any issues, you won't have to do anything but watch your bank account grow.
Ecommerce, Drop Shipping, And Merch
What Are Ecommerce and Drop Shipping?
Ecommerce is when you sell physical products online and ship them to your customers.
Drop shipping is a form of ecommerce where you sell a product manufactured by someone else, and the manufacturer ships the product directly to your customer.
Ecommerce Pros And Cons For fashion Bloggers
Anytime you sell directly to your readers instead of advertising for someone else, there's a better profit margin.
Many gurus online recommend getting into ecommerce or dropshipping because a 30% profit margin and the opportunity for repeat customers are very tempting.
I don't like ecommerce because it's generally terrible for bloggers.
There is so much to worry about with an ecommerce or dropshipping business. You have to manage inventory, fulfill orders, ship products, handle returns, and provide customer service at a much higher level than with digital products.
You're also competing for different keywords, and you may need to buy ad space to compete.
CAUTION: Even though you aren't holding an inventory with drop shipping, you still have to deal with all the other issues associated with e-commerce.
The best version of this sales model is selling merch with a print-on-demand (POD) service. With a POD service, you just upload your designs, select the products, and sell the products on your blog.
When a customer buys one of these products, the POD service prints and ships it.
I like this model better because it fosters a better relationship with your audience.
The fashion niche is a perfect space for selling branded merchandise since readers in this niche like to follow the person behind the blog.
How To Monetize A Fashion Blog With Ecommerce
No matter which version of ecommerce you decide to go with, the process of monetizing your fashion blog with it is the same.
First, you source your products.
Next, use a plugin like Woocommerce to add the products to your WordPress site.
Last, connect your site with a payment processor to collect credit card information and finalize sales.
Depending on which type of ecommerce strategy you use, Woocommerce can notify you, your product manufacturer, or the POD service as soon as a customer makes a purchase.
TIP: You can use Lasso to increase clicks to POD products the same way you can with digital products. Just create a product display and point the link to your sales page. Boom! Profit.
Then you or the manufacturer will fulfill the order, and you get paid.
Selling Sponsored Posts And Backlinks
What Are Sponsored Posts?
Sponsored posts or guest posting is when you allow another blogger or site owner to write a blog post for your website in exchange for a backlink to their website.
The belief is that more backlinks pointed at a website will show Google the site is a trusted authority and increase its rankings.
When your blog starts getting significant traffic, you'll get emails daily from site owners asking for these kinds of partnerships.
Before throwing those emails in the trash, you should consider a few things.
Pros And Cons Of Selling Guest Posts And Backlinks
You make the rules when you accept a guest post for your blog. You get to name your price, and you set the editorial expectations. If they don't meet your guidelines, you don't have to publish their post.
Accepting guest posts is also a great way to scale your content production for free. I recommend giving your buyer a content brief so they'll be held to a higher standard.
The major drawback to accepting guest posts is that it takes away some of your control over your content. If you take payment for a post that's supposed to be up forever, it wouldn't feel right to remove it for underperforming.
It's also a time-consuming monetization method and not as passive as ads or affiliate products.
How To Monetize A Fashion Blog By Selling Guest Posts
Monetizing a fashion blog by selling sponsored content is a super simple process. All you need to do is wait for people to message you and ask for one.
You can also take a more aggressive approach by adding a "Write For Me" section to your navigation bar or about me page.
Then, you name your price, negotiate with them, and give them the content brief for the article you want them to write. Remember to set your editorial expectations early.
TIP: Guest posters are familiar with buying links and negotiating prices. Start with a higher price than you'd like to settle on, so you have room to move.
The buyer will write the blog post and send it to you for approval, and you can give them a PayPal address to send the fee.
Once you publish the post, they'll send you the payment. If they don't, inform them that you'll remove the links from the post until they do.
BONUS: Consulting And Coaching Services
As you become an authority in the fashion industry, people will reach out to you with questions about topics they consider you an expert in.
Now, you don't have to charge for being helpful, but you should place a dollar value on your time.
What Is Consulting?
Consulting or coaching is exchanging your expertise and time for a fee. Your customers need an expert, and you've proven yourself to be that expert.
As a fashion blogger, you know a lot about matching different fabrics. If a reader reaches out to you about how to layer pieces for an event, you should get paid for that effort.
Consulting Pros And Cons For Fashion Bloggers
The best part of consulting is that you can charge extremely high hourly rates for consulting. I've talked to SEO bloggers who charge $1,800 for a one-hour site audit.
The drawbacks are that it takes a lot of time and can also be a bit awkward.
As bloggers, we often form parasocial relationships with our readers. They trust us and think of us as acquaintances.
When they reach out for advice, and we ask them to pay us for our time, while valid, it can leave them with a poor impression of us.
How To Monetize A Fashion Blog With Consulting Services
Monetizing a fashion blog with consulting services is similar to selling guest posts.
Put a "Work With Me" option in your nav bar that goes to a landing page outlining your consulting services and your hourly rate. This will help head off some of the people looking for free advice.
TIP: One more time; you can use Lasso to get more clicks to your consulting service sales page. Then, you can easily insert that product display into any of your content related to your services.
Then, wait for requests to come in, evaluate them, and propose your offer. If the customer accepts, send them an invoice using PayPal or another payment processor, and schedule the call.
5 Ways To Make More Money From Your Fashion Blog
Engage Your Audience
Especially in the fashion niche, your audience will trust you a lot more (and buy from you) if you build a relationship with them.
For example, if you are banging your head against your desk trying to think of what to write a blog post about, let your audience decide.
Post a poll on social media asking what destination or fashion topic they'd like you to write about next.
Not only will this make your readers feel seen, but it will also give you guaranteed early readers, which is vital to ranking content faster.
Outsource Content Creation
There are twenty-four hours in the day, and we sleep for eight of them (ten if you're me). There isn't enough time to do everything yourself and see rapid growth.
Hiring a writer frees you up to create better search engine optimization (SEO) strategies, promote content, or build lead magnets.
Find someone who knows about fashion (it could even be one of your readers). They'll understand your niche much better than someone who does freelance writing for a career.
Eventually, you may not even write for your blog anymore because you're too busy with important business tasks. That's a great problem to have.
Build An Email List
How many restaurants would survive if they only served each customer once?
None.
In the blogging world, we tend to think of converting our readers to customers once and then look for new readers. We're playing a numbers game, after all.
But an email list allows you to sell to the same customer over and over.
NOTE: It's much easier to sell to a repeat customer than to a new customer.
The best way to do this is to create a free lead magnet(s) for your site and promote it in your info content. Ebooks, checklists, guides, or any other digital downloads are great.
Once you have an email list, email it! So many bloggers build a mailing list and then leave it alone.
Build a list, message your users, and never stop selling. They will tell you (by unsubscribing) when they've had enough.
FAQs About Monetizing A fashion Blog
What Is The Best Way To Make Money Fashion Blogging?
If you want to build a successful fashion blog, then affiliate marketing is the best way to monetize it. It's the least intrusive way to make a lot of money from your site without much extra effort.
Can I Make A Full-Time Income Fashion Blogging?
Absolutely! Some fashion bloggers like The Curvy Fashionista and Fashion Bomb Daily get tens of thousands of monthly visitors. That's enough for a full-time income for a small team of people.
How Long Does It Take To Make Money From A New Fashion Blog?
It may take a while to start making money from your own fashion blog, particularly if you are starting with low traffic. Just keep publishing content and optimizing your earnings-per-visitor, and you'll get there.
What Are Common Mistakes To Avoid When Monetizing A Fashion Blog?
I see a lot of terrible fashion blog names or bloggers that only talk about their own fashion experiences without providing actionable fashion tips.
Remember to always put the reader first. Pick a domain name they will be likely to understand, give them useful advice, and make sure the user experience is a pleasant one.
Monetizing A Fashion Blog | Final Thoughts
Now that you know all the different ways you can monetize your fashion blog step-by-step, I have one bonus tip for you.
TIP: Use multiple monetization methods!
Diversifying your income streams is the best way to protect your business's future.
If you promote affiliate offers, use display ads, and sell your own products, it won't destroy your company if Amazon cuts its commission rates again.
With this multi-tiered approach, hard work, and careful planning, you'll be on the fast track to earning what your online business deserves.
Our creations in your inbox, weekly.
We've built multiple six-figure online businesses that our moms are proud of.
We'd like to help you do the same.