After working heads down on Lasso for the past few months, I just stopped publishing content. Getting to product-market-fit was a lot of work.
I used to record a Podcast and (occasionally) write for my site, Listen Money Matters. I also run other online businesses, own a few rental properties, have a family, 2-year-old twins, and a wonderfully supportive wife, Laura. I'm kinda busy.
I try to do the most with the time I have set aside to work, and I can happily say that after years of the grind, I now spend most of my time not on my businesses. Work to live, right?
I also definitely underestimated how difficult it would be to get a plugin like Lasso working in the WordPress ecosystem. Everyone's website is incredibly unique – different plugins, themes, there's a lot to consider.
But we did it, we're stable, AND we shipped a metric ton of awesome features along the way.
Best for Monetization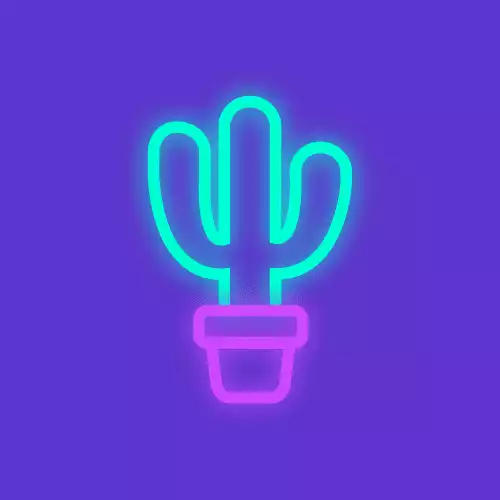 I only recently popped my head up for air, and I noticed that we bent a few noses out of shape in the process of launching Lasso and our site.
I Really Didn't Plan On Writing This
As anyone who knows me can attest to, I prefer spending my time building awesome things and not cheerleading. It's where I feel most at home – and satisfied with my work.
It was brought up that we haven't done a great job of telling Lasso's story. And as a result, our comparison pages are underdeveloped. In fact, much of our website is. We spent so much time building Lasso that we didn't pause to explain what it is we built.
We need demo videos, detailed screenshots, and a really nuanced explanation of why you need us on your site.
More importantly, we need to explain exactly where we fit in this whole mess of plugins and tools for affiliate marketers. For some tools like Genius Link, we use them on our own sites.
But Lasso isn't meant to internationalize traffic, and we're more than happy to let Amazon OneLink and Genius Link duke it out on that.
So that's what this article is about, explaining Lasso's place in the world and why I think we're the best tool out there for affiliate marketing.
I'll also explain why we're a complete replacement for basic legacy plugins like Amalinks Pro. It turns out, many of these plugins were built eons ago and really haven't attempted to improve much since they were released.
Table of Contents
7 Reasons Lasso's the Best Affiliate Marketing Plugin for WordPress
What Lasso Is
We're the best plugin for all affiliate marketers. We're not only for Amazon Affiliates, Reviews-only sites, or Best Lists. I mean, we are, but we're so much more.
Want to promote something that isn't on Amazon?
Us too, and sadly there were no plugins built for us. We needed to promote things like Betterment for our personal finance website where none of the products we discuss are on Amazon (except for books, but that income is minimal).
We begrudgingly made this tool for ourselves because we couldn't buy it. We needed it.
Eventually, people we spoke with asked for it, and, well, we figured we would be crazy not to oblige.
Sidenote: Lasso is the tool we use to manage our own large affiliate sites – we're a customer too. Many times over.
We created Lasso because everything available is unapologetically not for sites like ours (or like Wirecutter for that matter).
These are the reasons why we needed to create Lasso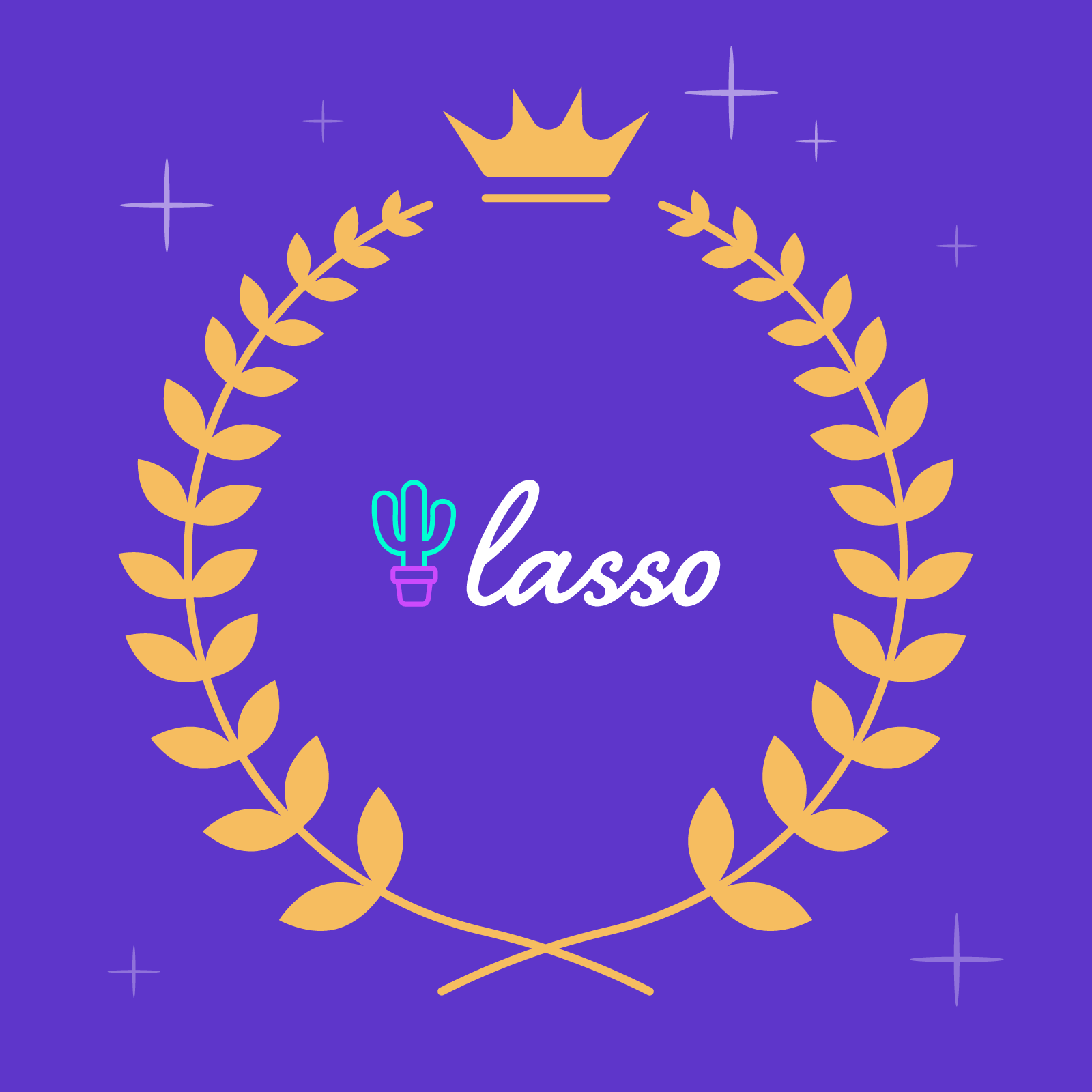 I've got plenty to say, but here are the top reasons why we built this WordPress plugin.
#1. Link Changes
Our partners jump between places like ShareASale and Impact far more than we'd like them to. And when it happens, it was really annoying to manage.
We also built a lot of our relationships later in the age of our site. Many companies didn't want to associate with us until we proved ourselves. I totally get it. But, once we earned their respect, we wanted their affiliate money.
That meant we had to monetize posts long after we created them. A use-case Lasso excels at being insanely flexible in managing links across your entire site.
#2 We Change Our Minds
For example, we were a huge fan of SoFi until we heard of tools like Earnest to refinance your debt. We wanted to replace mentions of one product with another so we can best represent the tools we recommend without sacrificing income.
We don't just change our minds about affiliates, sometimes we link to an article on another site and eventually decided to make similar content. Identifying these linking opportunities shouldn't be difficult.
#3. Simple Text Links Aren't Enough
Once upon a time, just having monetized links was enough to earn a living. It was a great time, and we miss it dearly.
Today, we need to optimize for an internet where attention is short, and people want the answer now.
Some visitors will read our articles, many will skip directly to our recommendations – and that's ok. We create for both people, and it's no doubt why sites like Wirecutter are hugely successful.
So, for the scanners out there, we need beautiful mobile-first displays to identify our recommendations. And most importantly, convert our visitors.
Because a link to WP Engine converts some visitors, but for most, it's a thoughtful display like this:
Our Pick
WP Engine
We host all of our sites with WP Engine, nuff said. They are the best WordPress managed-hosting service that we've found. And we've tried most of them. Nothing beats the power and ease of use of their admin tools.
Try WP Engine
Affiliate Program
We earn a commission if you make a purchase, at no additional cost to you.
#4. Resource Pages Account for 10% of Our Income
Pat Flynn was right all along. A killer Resources Page really can bring in serious revenue. On our site Listen Money Matters, our Toolbox page accounts for 10% of our income.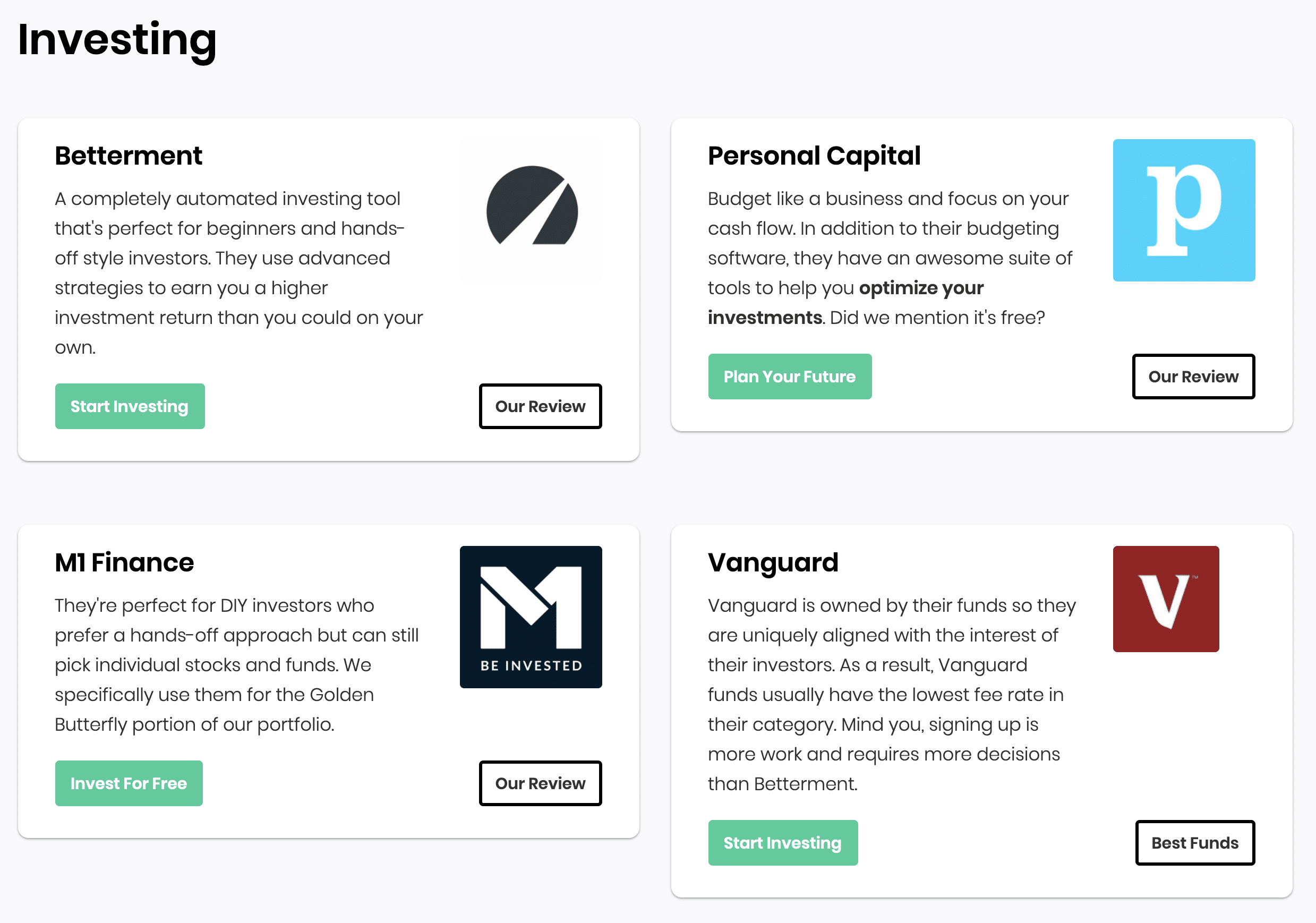 The very first version of Lasso, before it was even called Lasso, was created for exactly this purpose. That's how important it is to our businesses.
See those review links?
Visitors often start at our Toolbox and then work their way down into our reviews before they make a decision.
Sidenote: Those visitors convert at a rate many times higher than those who just visit our review organically.
With Lasso, creating your own high-performing Resources Page takes less than 10 minutes.
#5. We Also Sell Our Own Products
Courses bring in a ton of money, and the business of selling courses is very lucrative. With a course, you not only own the promotion of it, but you own 100% of the profits. And you can set the price to whatever you think makes sense.
The success of these products is critical to the success of our businesses. We needed to not only display them prominently but also differentiate them from our affiliate links.
A separate theme, perhaps? Done.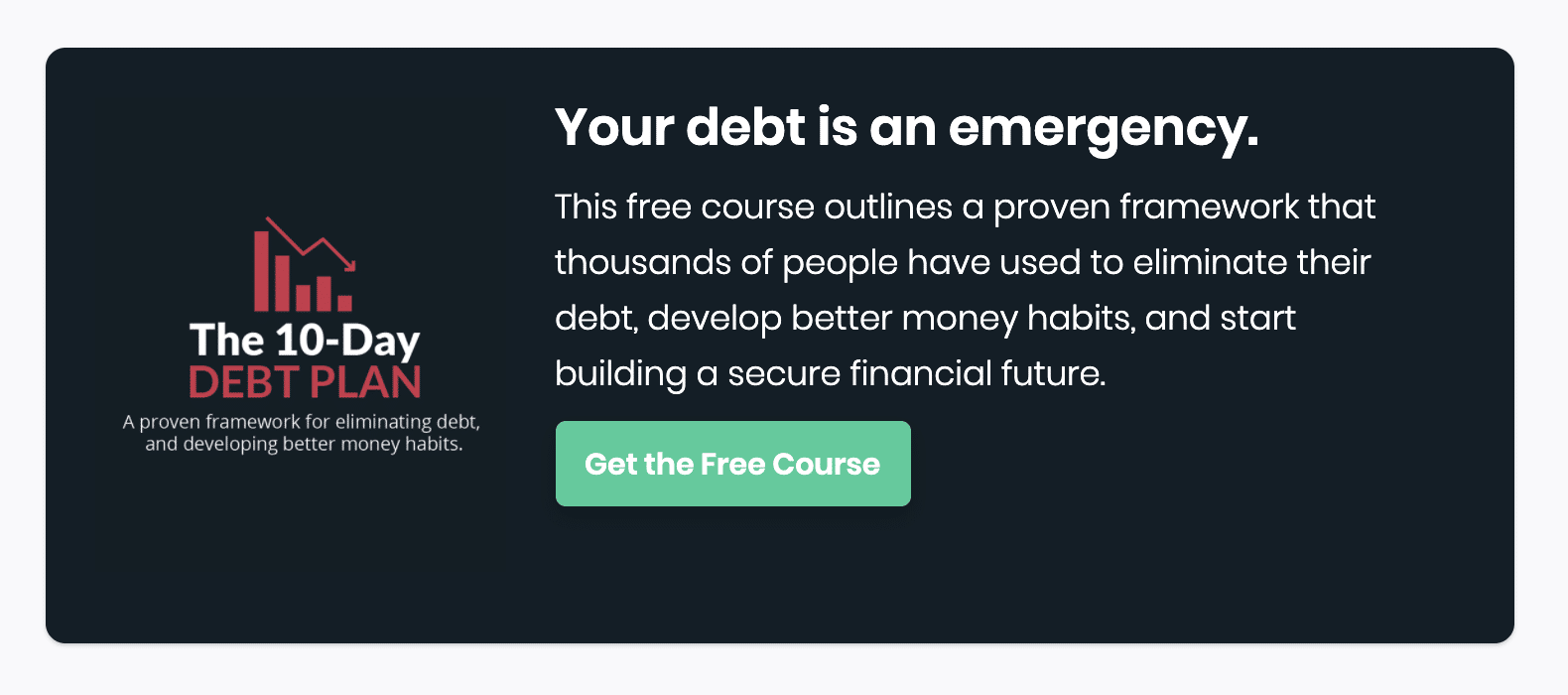 If you were wondering, we use Podia to sell our courses. It's an amazing tool, and I highly recommend it. That's what affiliate marketing is about, recommending the things you love.
#6. We Fully Support Amazon
All that said, we own other sites that are Amazon-specific. You might even say they're exclusively monetized with Amazon. While our competitors solve that problem, we decided that using a single tool made the most sense, so we built Amazon support into Lasso's core.
And, since we were going to do the work, we made it infinitely better than our competitors. How?
We allow you to manage Amazon products on your site without even worrying about the API. Lasso will grab the product data for you.
We also support Amazon's Product Advertising API (PA API) if you want to show the price on your site. We require the API to show pricing to comply with Amazon's Terms of Service.
Oh, and we're also obsessed with Amazon's Terms of Service. We've read everything written on it and consulted Amazon themselves for things we didn't quite understand.
For example, Automatic International Monetization.
We even prevent you from cloaking Amazon links. If we detect a cloaked Amazon link on your site, we'll update it automatically to comply with their TOS.
Our affiliate sites are where we earn most of our money, we wouldn't put ourselves at risk, and we wouldn't put our customers at risk either.
#7. An Opportunity Detection Engine
Sounds cool, right? Well, it is, or at least we think so.
It turns out it takes a long-time to build an effective, authoritative niche site. We've done it a few times, and every time it's taken years for us to build (from scratch).
Because it takes so long to build a truly successful business, we discovered and learned new things not just in the first year but in years 2, 3, 4, 5, etc.…
For example, we learned we could monetize the tool YNAB only recently. Our personal finance site is over 7 years old. Thankfully Lasso was built for exactly this problem.
Takeaway: In under 2 minutes, I was able to see all of the unmonetized links pointing to YNAB and turn them into monetized links.
That's because I knew the domain for YNAB is youneedabudget.com, so I went right to the  Opportunities tab and started monetizing.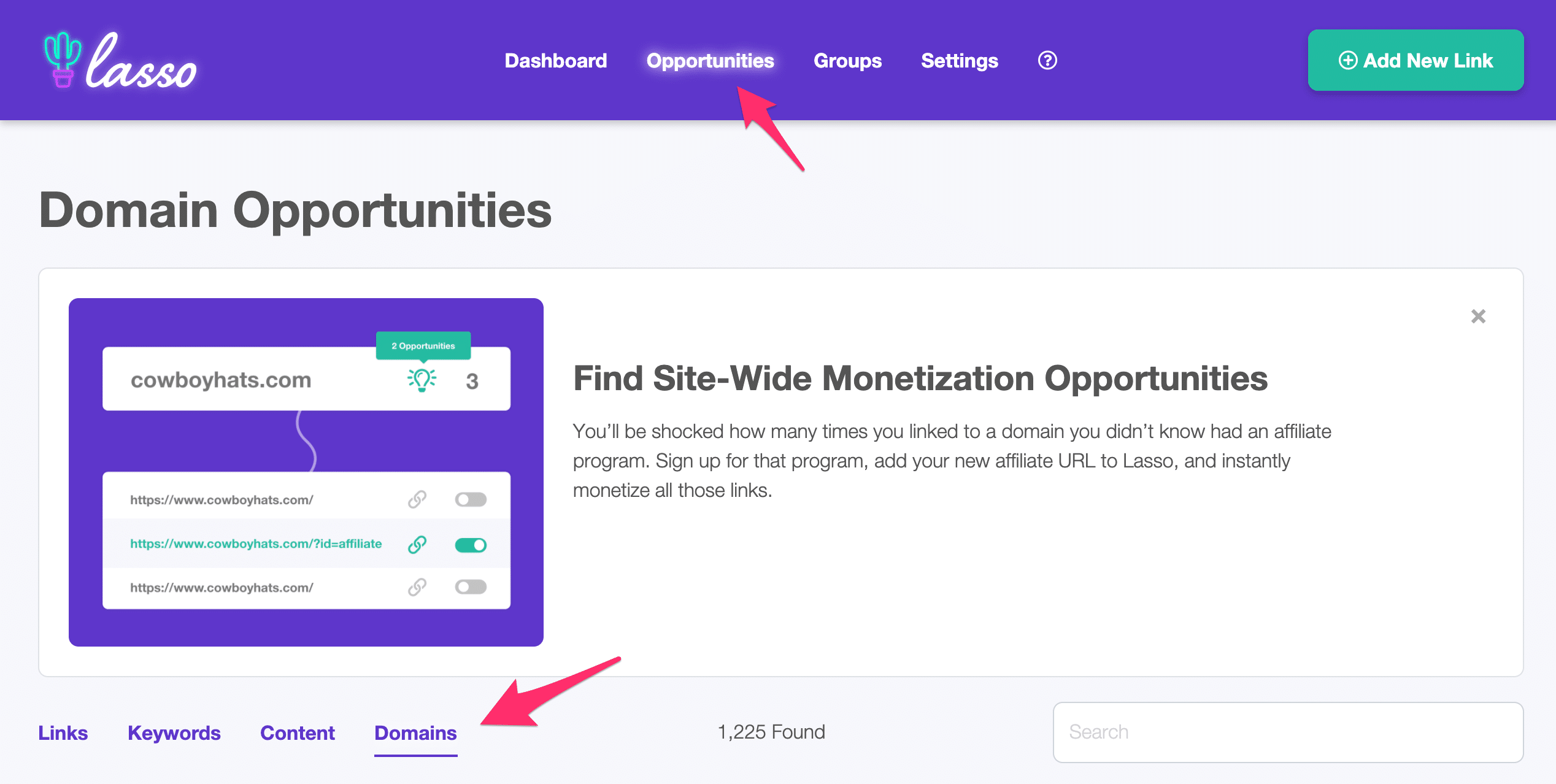 I also used the Lasso Keyword tool in Opportunities to search for mentions of the acronym "YNAB," so I could look into monetizing them as well.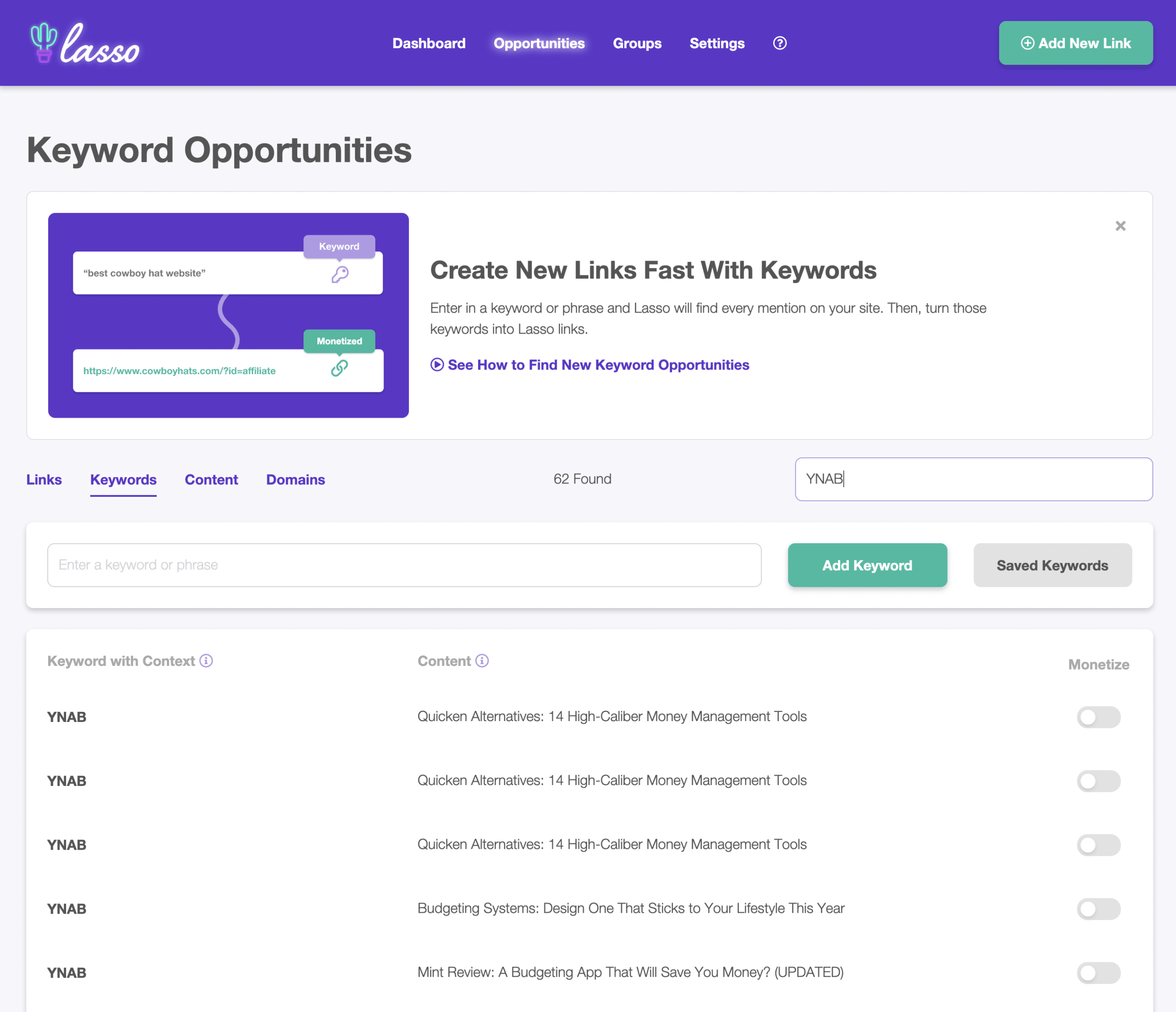 It turns out we mentioned "YNAB" 62 times since we started the site, and I wanted to be thoughtful about how we monetized them.
We've learned that visitors are more likely to convert when you're honest and tasteful. That's why we built in the ability to view the context of each mention so you can decide if you want to monetize each one individually.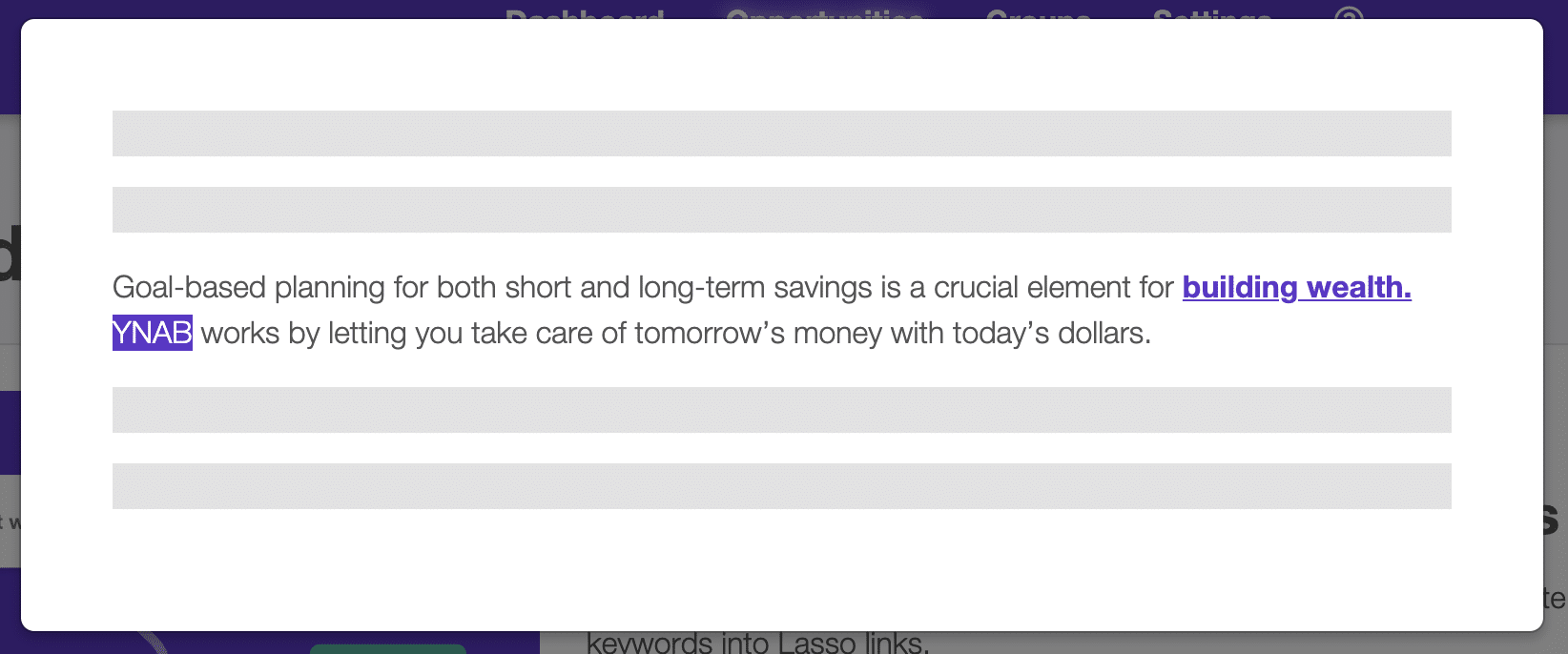 But Lasso is not only for me – at one point, 11 people were working on Listen Money Matters. And, just like me, our team forgets to monetize things – we're only human.
Well, a mistake doesn't have to be forever (or costly), nor should it require someone to read every single article to catch these mistakes.
So, to protect us from ourselves, we built Lasso to find Amazon links that are unmonetized or using someone else's tag and monetize them, automatically. Because sometimes we take inspiration from our competitors.
As Austin Kleon says in his book, "Great artists steal."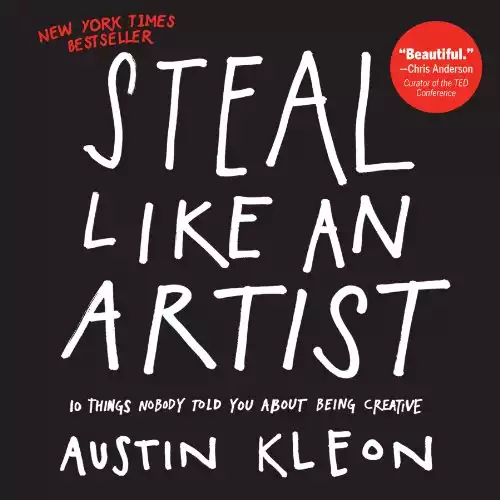 We earn a commission if you make a purchase, at no additional cost to you.
There are a ton more reasons Lasso was created and a ton more delightful automations for you to discover, but as our competitors have aptly pointed out, we've not done a great job of shining a light on what that is.
Again, that's why I'm writing this post and what we're trying to do on our blog every week. If you like posts like this, I highly recommend you check it out and subscribe. We're trying to teach everything we know, for free.
What Lasso Isn't
We're building as fast as we can, we're excited, and our customers are excited – which makes us even more excited. That said, we believe there's still so much more to build.
There's also a lot we don't want to build, and for a good reason. We're not going to build a feature for the sake of having a feature. Our ultimate goal is for our customers to succeed, not appease them.
As Steve Jobs once said:
It's really hard to design products by focus groups. A lot of times, people don't know what they want until you show it to them.
Lasso Isn't An Internationalization Tool
First, as we eluded to earlier in the post, Lasso isn't an Internationalization Tool. We even built a lightweight JS file to help with this in the early days of building Lasso, but we backed off.
Once we heard that Amazon was actually trying to do this themselves, the team quickly agreed that it would be a waste of time and money for us to build in this direction.
So, we recommend using Amazon OneLink and/or Genius Link. We use both of them, and if you're an Amazon-first site, we think you should too. Regardless, this problem will likely disappear in the next 1-2 years.
Lasso Isn't Slow
We don't grab all of your Amazon data when you load a page on your site. That's low class (and slow). We're all about speed – Google even says it's a ranking factor. And it should be; who's got the patience for a slow site.
Our CSS is also super lean and super customizable. We don't just care about how our displays look; we want the insides of Lasso to look great too. Why?
Because great-looking code is more likely to be stable and easy to maintain.
Further Reading:
Lasso Isn't the Cheapest Option
We spend every dollar Lasso earns making it better; we're not trying to get fat at your expense here. Honestly, it's the only easy way to explain how we built it all so quickly.
If I had to guess, it's making some of our competitors nervous. For the cheapest option, grab Pretty Links. It's basic, and it will get you started.
We actually started there ourselves, which is why we created an Import option, so you don't get stuck with a starter product.
But in all seriousness, Lasso is more expensive than our competitors. And we're proud of that; we've built incredible features to justify our value.
Takeaway: Lasso generates far more value than the monthly subscription cost, but there's a much better reason for a low monthly price instead of a high one-time fee.
It best aligns our interests with yours. It sets our North Star at creating value for you every month. Not only is Lasso worth it in revenue growth:
We try and ship new features and improvements every month. Not satisfied with what we've already built, we continue to build great features to grow our customers' businesses.
We have fanatical white-glove support. As anyone that's reached out to us for help knows, the team and I will go to the moon and back for you. Because you hired us to make you more money, and we take that responsibility

seriously

.
Now, imagine if you gave me an entire year upfront for "support and stuff" or whatever plugins say these days. All a plugin owner would have to do is the bare minimum, so you don't cancel… in a year. And, guess what, when there are no competitors, the bar is pretty low.
Best for Monetization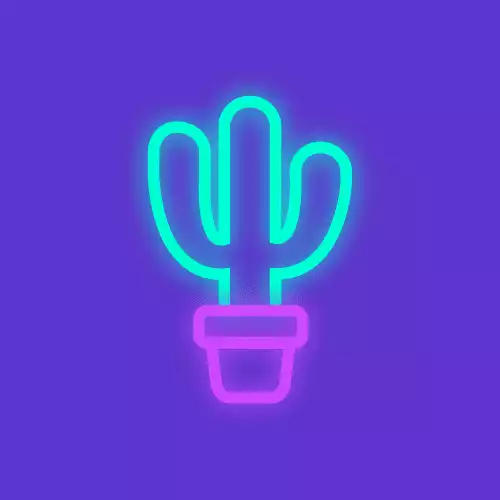 There's So Much More to Come
We want what you want because it helps our own business do better. We're in this together. We're also really excited about what we're building next – if you're interested, ask us.
The real question is, are you ready to take your site's income seriously?
To find out, take Lasso for a test drive and sign up for a free trial today.
Our creations in your inbox, weekly.
We've built multiple six-figure online businesses that our moms are proud of.
We'd like to help you do the same.