Imagine earning a $500 commission for a single sale. Well, it's not as far-fetched as it sounds. You just have to find programs with higher payouts. If you're unsure where to look, we rounded up 15 high-ticket affiliate marketing programs you can use to juice your monthly passive income stream.
Let's dig in.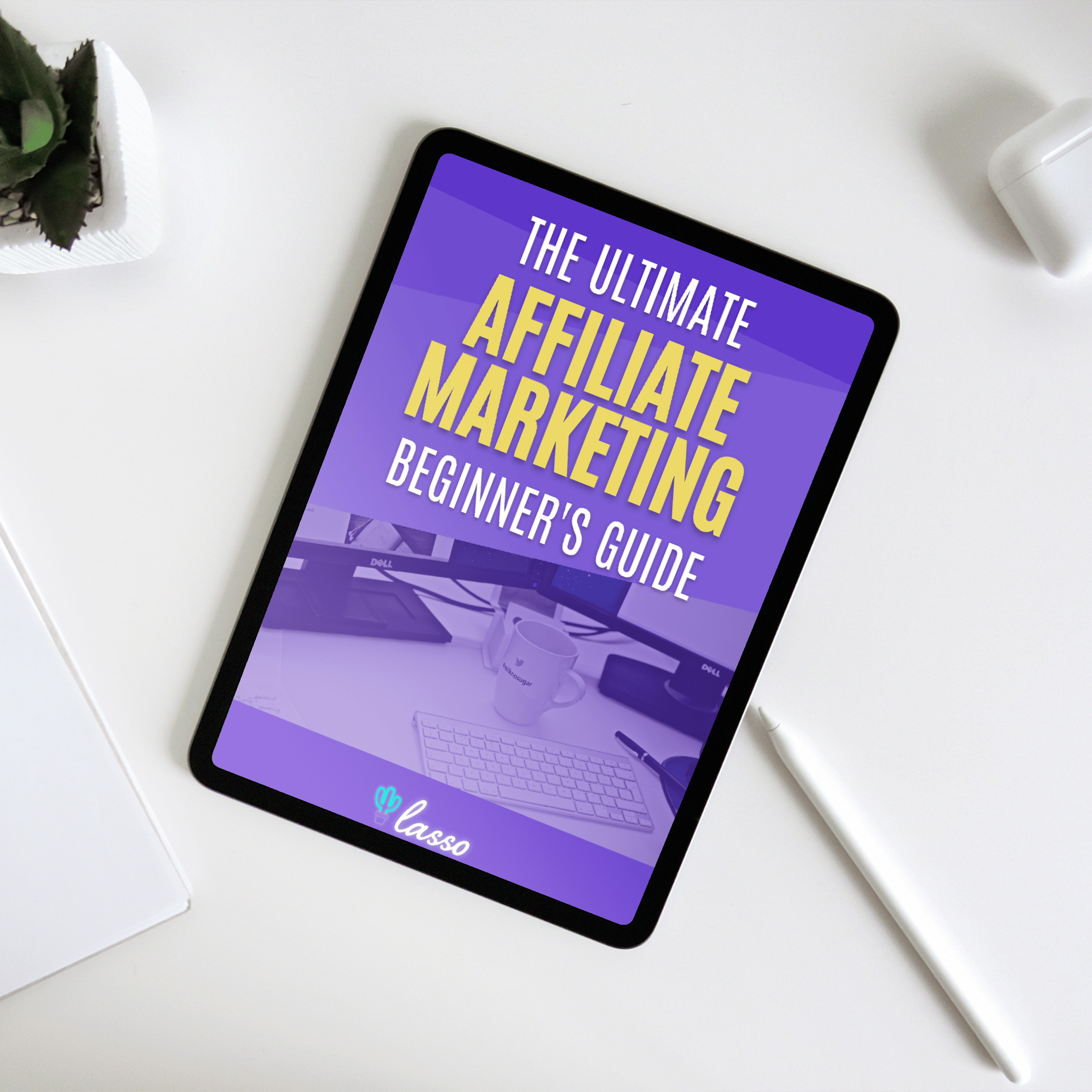 Get Your FREE 30-Page Affiliate Marketing Beginners Guide And Grow Your Site Today
What Is High-Ticket Affiliate Marketing?
High ticket affiliate marketing is promoting premium products for higher payouts. It could be top-shelf online courses, luxury goods, or high-quality software.
You can earn more money because these items are more expensive. But the same rules still apply when creating content: address your reader's objections while aligning what they stand to gain from purchasing.
This business model does carry a few perks, such as:
More money
Fewer sales
Outstanding ROI
How Much Money Can High-Ticket Affiliate Marketers Make?
Because these products carry commissions ranging in the hundreds to thousands of dollars, super-affiliates can easily earn five or even six figures per month while moving less volume.
That's more than enough to qualify as full-time income.
It's typically more than what your average Amazon affiliate earns (although every site is different, so I wouldn't want to speculate).
Keep in mind:
Some of these brands are selective about who they invite into their programs. For example, Authority Hacker's affiliate program pays up to $990 per commission, rejects many applicants.
But don't let that sway you.
Successful affiliate marketers who take the time to build an audience (e.g., Pat Flynn, Adam Enfroy, and Ryan Robinson) easily earn five figures per month.
The trick:
Proactively selling the products you promote and creating content for each stage of your sales funnel. This will lead them through the buyer's journey:
Awareness
Consideration
Decision
Conversion
15 of the Best High-Ticket Affiliate Programs You Should Check Out
I divided this section into five popular niches and chose a few of the highest paying programs from each category. Don't see your niche on this list? We've got over 5,500 affiliate programs in our database.
(FYI, you can check out Lasso's affiliate program here).
Online Business
If you're an entrepreneur building your business, here are a few worth a look to help with funnels, sales, and niche site building.
HubSpot is a digital marketing O.G., having written thousands of articles and providing a suite of tools to manage your entire customer journey from marketing to sales to service. You can earn anywhere from $250 to $1,000 per sale. They also equip their affiliates with countless marketing materials to help you promote and sell.

Commission: Up to $1,000

Cookie: 90 days

Try HubSpot Find More Business Programs

We earn a commission if you make a purchase, at no additional cost to you.

Marketing expert Russell Brunson founded ClickFunnels to help marketers build better sales funnels and convert more visitors into new customers. Every affiliate earns a 40% commission on their front-end offers. In addition, you can make $100 on select products and 20% on subscriptions.

Commission: 40%

Cookie: 30 days

Try ClickFunnels Find More Business Programs

We earn a commission if you make a purchase, at no additional cost to you.
Web Hosting Service Providers
If you're a WordPress user in the online business niche, it's impossible to NOT talk about web hosting with your audience. Here are three worth a look at.
WP Engine is our favorite managed WordPress hosting provider we use to run all of our sites. They offer affiliates custom creatives and landing pages, exclusive discounts, and optimized sales funnels. They're also recipients of the Pinnacle Merchant of the Year & ShareASale Top 100 PowerRank awards. Plus, they have two-tier tracking, so you'll make money for referring new affiliates.

Commission: $200 + up to $1,500 in bonuses

Cookie: 180 days

Try WP Engine Find More Hosting Programs

We earn a commission if you make a purchase, at no additional cost to you.

Kinsta offers powerfully managed WordPress hosting and pays anywhere from $50 to $500 depending on the plan you sell. In addition, you'll get a 10% recurring monthly commission for the lifetime of your referred customer. Their churn rate is less than 4%, so odds are the people who click your affiliate link will stick with their service long-term.

Commission: Up to $500

Cookie: 60 days

Try Kinsta Find More Hosting Programs

We earn a commission if you make a purchase, at no additional cost to you.

Liquid Web pays its affiliates 150% of sales, anywhere from $150 – $7,000! In addition, they offer premium, fully managed cloud and web hosting, dedicated servers, and server clusters. Their packages are reasonably priced, starting at $13.30 for the first three months, then $19 after.

Commission: Up to $7,000

Cookie: 90 days

Try Liquid Web Find More Hosting Programs

We earn a commission if you make a purchase, at no additional cost to you.
Finance
Spoiler alert: there's money to be made in this niche. Just ask our founder, Andrew. Or even better, read his post about how his blog earned $400k per year!
Betterment is a low-cost automated investing service designed for people who want to grow their money without spending time managing it. They're one of the leading robo-advisors in the industry, with tons of efficiencies baked into their platform that make wealth-building simple and accessible to everyone.

Commission: Up to $1,250 per referral

Cookie: 30 days

Try Betterment Find More Finance Programs

We earn a commission if you make a purchase, at no additional cost to you.

This premium patented metal stainless steel and carbon credit card has a 24/7 concierge, pays 2% cashback and 2% air mile redemption (with no blackout dates, seat restrictions, or limitations). You can even upgrade your card to 24-karat gold. Of course, the tradeoff is the $995 annual fee cardholders pay. And while 2% cashback isn't much, you can earn a $405 affiliate commission per sale.

Commission: $405

Cookie: 30 days

Try Luxury Card Find More Finance Programs

We earn a commission if you make a purchase, at no additional cost to you.

Capitalist Exploits is a team of professional money managers, investors, and entrepreneurs who pay publishers a 50% revenue share per referral. They offer quality investment research to subscribers and have two flagship products you can promote for up to $1,750 per sale.

Commission: $750 - $1,750 per sale

Cookie: 365 days

Try Capitalist Exploits Find More Programs

We earn a commission if you make a purchase, at no additional cost to you.
Travel
From bookings to private jet charters, here's a snapshot of some high-paying affiliate programs available if you're into luxury travel.
Need to charter a private jet? Then consider Villiers' high-ticket affiliate program. Its network aggregates 10,000+ private aircraft across 40,000 destinations. You get a 30% recurring commission on every booked flight for the lifetime of any private jet charter client you introduce.

Commission: 30% recurring

Cookie: 365 days

Try Villiers Find More Travel Programs

We earn a commission if you make a purchase, at no additional cost to you.

Boatbookings charters everything from crewed yachts to catamarans to bareboats. They're a full-service broker connecting affluent individuals with remarkable maritime experiences. Commissions will vary based on bookings (from thousands to tens of thousands of dollars), running from exotic locations to the U.S. Virgin Islands to Costa Rica to the French Riveria. You'll earn a 20% base commission plus 10% for returning customers.

Commission: 20% base

Cookie: 30 days

Try BoatBookings Find More Travel Programs

We earn a commission if you make a purchase, at no additional cost to you.

Kayak was the first travel price comparison website and lets you access a vast network of brands letting you make money via clicks, bookings, and ad revenue for flights, hotels, car hires, and packages. Their site gets six billion annual travel searches which mean higher earning potential. In addition, you'll get access to deep links, widgets, and more to offer your readers a custom experience.

Commission: 50% per sale

Cookie: 30 days

Try Kayak Find More Travel Programs

We earn a commission if you make a purchase, at no additional cost to you.
Health & Fitness
The health and fitness market club size hit 147 billion USD last year. It's an evergreen industry because people always want to eat healthily and get in shape, which means solid earning potential as an affiliate.
One of the premium health and wellness affiliate networks, Fan Fuel, offers 50% commissions, weekly payouts, and lifetime repeat customer commissions. In addition, they provide a second-tier structure, so every affiliate you refer gets you 10% on their commissions. You'll also still get paid on refunds and chargebacks (which not many programs do). Their network has a multitude of courses and tutorials to help you sell.

Commission: 50%

Cookie: Repeat lifetime cookieless tracking

Try FanFuel Find More Fitness Programs

We earn a commission if you make a purchase, at no additional cost to you.

Horizon Fitness sells home fitness equipment with an 8% commission on every sale and an average order volume (AOV) of $800+. They specialize in treadmills, exercise bikes, and elliptical striders. Their products have a stellar reputation, with customers leaving tons of positive reviews.

Commission: 8%

Cookie: 30 days

Try Horizon Fitness Find More Fitness Programs

We earn a commission if you make a purchase, at no additional cost to you.

Sell Health lets you access high-converting offers in a lineup of natural health products and a variety of niches, from weight loss to bodybuilding to anti-aging. They're an established affiliate network with over 20 years of industry experience, claiming to have NEVER missed a payout. In addition, their average order value is substantial, letting you earn more revenue from your efforts.

Commission: Up to 60%

Cookie: In-house advanced tracking software

Try SellHealth Find More Fitness Programs

We earn a commission if you make a purchase, at no additional cost to you.
How Do You Start Building A High-Ticket Affiliate Marketing Business?
Getting started as a high-ticket affiliate marketer doesn't differ much from regular programs. You'll still need to sign up, provide your info, payment details, website URL, and explain how you plan to promote their products.
Some programs require training, so you're well-educated with the products you promote. After all, their success depends on your success to a certain degree.
Depending on your audience size and traffic, you may get approved quickly.
What to Look for with High-Ticket Affiliate Programs
Here are a few things to note as you start looking for programs with more expensive products.
Commission Types
Review their commission structure. Is the brand offering flat fees, one-time, or recurring commissions?
Recurring Commissions
Locking in lifetime commissions for repeat business is an excellent passive income stream. Look for programs that continue to pay you as long as the person you referred remains a customer or maintains a subscription.
Sidenote: The people you convert tend to convert more in the future. Think of them first with additional affiliate offers and upsells.
2nd Tier Commissions
Second-tier commissions let you make money off of the referrals of your affiliates. So, when you refer someone who becomes an affiliate, and they refer people, you collect on those earnings.
It's another opportunity for you to boost your income.
Payment Method and Frequency
Consider how often the program pays you. For example, our affiliate program pays you on the 15th for all leads that remain customers until their second payment (net-60).
Alternatively, networks like Sell Health pay fortnightly. Getting paid via PayPal or direct deposit are best (because these methods are the quickest).
Work with a stress-free brand. Creating content is time-consuming and challenging; don't add to it by working with programs that require more time than it's worth. Red flags include:
Difficulty receiving payment
No replies from the affiliate manager
Tough to promote a product because of its complexity
Cookie Policy and Duration
The cookie is a small tracking file that's stored in your visitor's web browser whenever someone clicks your affiliate link. It's how you're credited for the sale. Unfortunately, once it expires, you can't receive a commission.
Takeaway: Long cookie durations extend your opportunity to earn commissions.
People usually don't buy big-ticket items on a whim; they need time to research. So, you want to find programs with long-lasting cookies.
For example, Capital Exploits has a 365-day cookie, while Fan Fuel uses customized in-house tracking software that never expires.
Further Reading:
Popularity and Quality of the Products
The product might have a sky-high commission rate, but if nobody's buying, there's no point. Two ways to check its credibility:
Read customer reviews
Conduct keyword research
Sidenote: You might need to adjust your keyword research to the brand name and not the product itself. For example, running Ramit Sethi's website name "I Will Teach You to Be Rich" and his online course "Zero to Launch" through Ahrefs below yields drastically different search volume numbers.
Positive reviews signal high-quality, while keyword research ensures people search for it online.

How to Meaningfully Promote Your High-Ticket Affiliate Products to Boost Conversions
Slapping a few text-only affiliate links across your site won't win you an excessive amount of affiliate commissions. Nor should you assume your readers will click high-ticket items if your site's about budget travel.
However, if you've spent time building an audience promoting expensive products and these are things they can reasonably purchase, keep reading.
Showcase Your Offers In Eye-Catching Product Displays
When we tested our readers' scroll behavior on our sites using Hot Jar, we saw how often they scrolled past our text links (and it was UH-LOT).
However, they'd stop and click when we displayed the exact affiliate offers in product boxes like the one below.👇
Essentialism: The Disciplined Pursuit of Less
The Way of the Essentialist isn't about getting more done in less time. It's not about getting less done. It's about getting only the right things done. It's about the pursuit of the right thing, in the right way, at the right time.
Pros:
Will make you more effective.

Quick read and highly actionable.
Cons:
You have to be open-minded.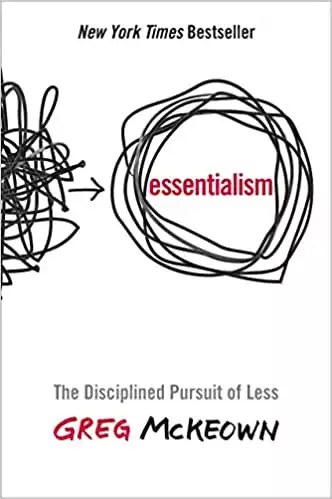 We earn a commission if you make a purchase, at no additional cost to you.
Spotting this was a gamechanger for our business and why we doubled down on building Lasso.
Our displays convert better and have been battle-tested against millions of impressions and revenue.
Further Reading:
Write Detailed Content About Your Affiliate Products
The best way to educate your readers about your product is to create content that addresses objections, shows them how it works, and how it'll benefit them. These can be:
Product reviews
Tutorials
Informational content (e.g., 'what is [your product] and why it matters)
Product roundups
Write for two audiences:
Those who know nothing about your product: You'll create aspirational, 'how-to,' and 'what is' articles.
Those conducting commercial investigation: These are your warm leads who are one step away from buying. Create product reviews, ultimate guides, and product round-ups
Once you've done this, take it a step further and repurpose it on social media or reach out to influencers, create videos on YouTube, or start a podcast. It's what we call expanding your content's surface area.
9 simple ways to find affiliate products in any niche.

(that your readers will LOVE)

🧵👇

— Lasso (@LassoWP) June 17, 2022
Further Reading:
Create a Free Bonus
Offering a freebie is an excellent way to spark more interest in your promotions. Try creating a course or training that compliments the affiliate product.
Then point people to your affiliate link in the free training.
If you're promoting supplements, try building a course explaining how you use a specific supplement stack for massive gains.
Alternatively, if you're a freelancer who uses Fiverr to get gigs, create an educational resource explaining how you use the platform to land $1k projects.
Then promote that free bonus across your site in a Lasso display where relevant.
For example, you can find our free budgeting course display on every blog post related to crushing debt.

Further Reading:
Leverage Your Email List
Email marketing has an ROI of $36 for every $1 spent. So you can dramatically increase conversions by messaging your list.
Think about it.
They've already permitted you to contact them. You do yourself a disservice by NOT sending emails.
So, don't be shy about ethically selling to them. Plus, your list is an owned audience; everything else is rented (e.g., Facebook, Twitter, and Google all use algorithms that earn you traffic).
Whether it's SEO or another medium, you don't own those external sources. And algorithm updates happen frequently.
Build Targeted Landing Pages for Your High-Ticket Offers
A landing page explains your offer in-depth. For instance, you might mention your product in a blog post, but it wouldn't be appropriate to go into detail.
Instead, you can link to the landing page if they want further information. You can also include it in your emails when relevant.
Another thought is adding it to a resources page (or creating a page containing all of your high-ticket offers). For example, our Resources page has a 10% conversion rate.
Further Reading:
High-Ticket Affiliate Marketing vs. Low-Ticket Affiliate Marketing
The main difference between high-ticket and low-ticket affiliate marketing is the payout. You need to sell much more to make a buck with low-ticket items.
High-ticket affiliate marketing is the opposite; you sell less but earn more.
Ecommerce giant Amazon is an example of low-ticket, take a look at their affiliate commission rates, and you'll see why.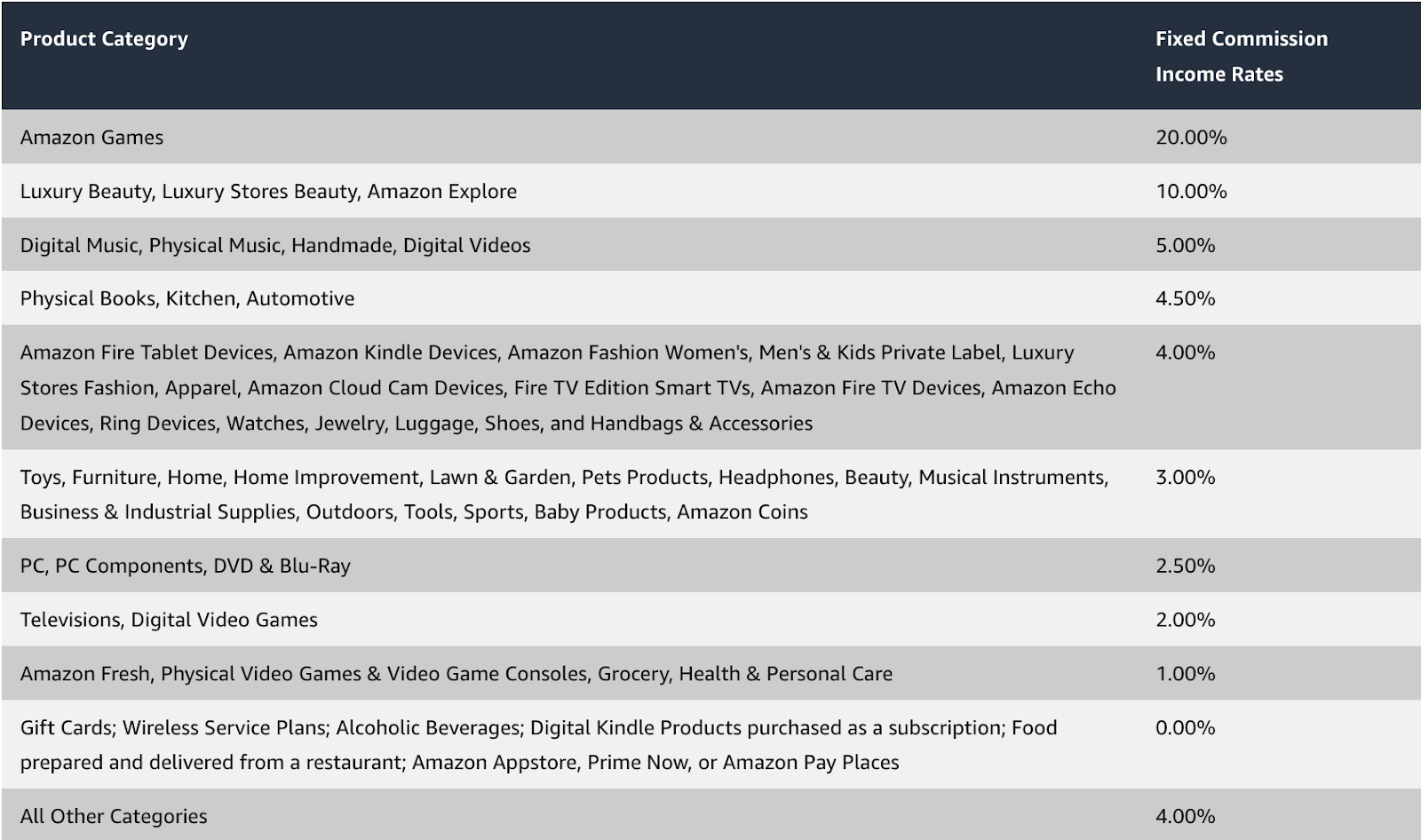 The bulk of their product categories earns 4% or less. With Amazon, it's a volume game. So sites with significantly higher traffic will fare better.
Affiliate Marketing Frequently Asked Questions
Here are a few frequently asked questions we get often.
Does high-ticket affiliate marketing have any barriers to entry?
Usually not, but it depends on the brand. You'll apply just like you would with any other program; however some programs are more selective about who they approve. If your site has a targeted audience, engaged readers, and high traffic, you're in good standing.
Should I be paying to join affiliate programs?
Hell no! If any program asks you to pay, run in the opposite direction. They're preying on the uninformed to make a quick buck. Never pay to join an affiliate program.
How can I start affiliate marketing with no money?
There are plenty of free tools and platforms you can use to start your journey requiring little expense. We wrote an entire article answering that question in detail, explaining how to get started for only $3. Read the post here.
What's the difference between an affiliate program vs. an affiliate network?
An affiliate network connects bloggers to merchants. You sign up for a network the same way you'd sign up for an affiliate program. Some of the most popular platforms you may have already heard of include CJ Affiliate, ShareASale, and Clickbank.
Further Reading:
Start Earning More with High-Ticket Affiliate Marketing
I hope this article sheds some light on the lucrative opportunities available to you. You can make a lot of money online if you know where to look. Beginners and seasoned pros alike can benefit from this business model.
Start by examining the program's commission structure and how they pay you. Then, as you build your audience and grow traffic, you'll be on your way to becoming a super affiliate.
Want to take our WordPress plugin for a test drive? Give us a try here.
Our creations in your inbox, weekly.
We've built multiple six-figure online businesses that our moms are proud of.
We'd like to help you do the same.