What is an Affiliate Plugin?
An affiliate plugin is a tool that allows publishers to easily integrate and manage affiliate marketing offers within their WordPress websites. It simplifies the process of adding affiliate links, tracking conversions, and generating reports.
With an affiliate plugin, publishers can seamlessly monetize their content by promoting products or services and earning a commission for each successful referral.
Benefits of Using an Affiliate Plugin on WordPress
Integrating an affiliate plugin into your WordPress website brings numerous benefits for publishers looking to maximize their affiliate marketing efforts. Here are some key advantages:
Streamlined Affiliate Link Management: An affiliate plugin provides a centralized dashboard to manage all affiliate links. Publishers can easily add, edit, and organize their affiliate links, ensuring a seamless user experience for their audience.
Automated Tracking and Reporting: With an affiliate plugin, publishers can effortlessly track clicks, conversions, and earnings. This data helps optimize affiliate marketing campaigns, identify top-performing links, and make informed decisions to enhance revenue generation.
Increased Conversion Rates: Affiliate plugins often offer advanced features such as link cloaking, which makes affiliate links appear more user-friendly and trustworthy. This can boost click-through rates and ultimately lead to higher conversion rates.
Enhanced User Experience: Affiliate plugins allow publishers to customize the appearance and placement of affiliate links, ensuring they blend seamlessly with the website's design. This improves user experience and reduces the chances of visitors perceiving the website as overly promotional.
Access to Affiliate Marketing Tools: Many affiliate plugins offer additional tools such as coupon management, geolocation targeting, and link localization. These features enable publishers to optimize their affiliate marketing campaigns and drive more targeted traffic to their affiliate partners.
Key Features to Look for in an Affiliate Plugin
When choosing an affiliate plugin for your WordPress website, it's essential to consider certain key features that can make a significant difference in your affiliate marketing success. Here are some important features to look for:
Intuitive User Interface: A user-friendly interface ensures that publishers can easily navigate the plugin's features and functionalities without any technical expertise. Look for a plugin that offers a clean and intuitive dashboard.
Flexible Link Management: A good affiliate plugin should provide comprehensive link management capabilities. This includes features such as link tracking, customization options, and the ability to categorize and organize affiliate links for better organization and tracking.
Advanced Reporting and Analytics: Robust reporting and analytics functionality allows publishers to gain valuable insights into their affiliate marketing performance. Look for a plugin that provides detailed reports on clicks, conversions, earnings, and other relevant metrics.
Integration with Affiliate Networks: If you are part of an affiliate network, ensure that the plugin seamlessly integrates with the network's tracking system. This simplifies the process of adding affiliate links and tracking conversions.
Compatibility with WordPress Themes and Plugins: Verify that the affiliate plugin is compatible with your chosen WordPress theme and other plugins you use on your website. Incompatibility issues can lead to technical glitches and affect the overall user experience.
Responsive Support: Reliable customer support is crucial when it comes to troubleshooting issues or seeking assistance with the affiliate plugin. Look for plugins that offer responsive support through multiple channels, such as email, live chat, or a dedicated support forum.
The Best Affiliate Plugin for WordPress: Lasso
After extensive research and analysis, we believe that Lasso is the best affiliate plugin for WordPress. Lasso stands out from the competition with its comprehensive set of features, user-friendly interface, and exceptional customer support.
Key Features of Lasso
Lasso offers an array of powerful features that make it an ideal choice for publishers looking to optimize their affiliate marketing efforts. Here are some key features of Lasso:
Easy Link Management: Lasso simplifies the management of affiliate links with its intuitive interface. Publishers can effortlessly add, edit, and organize affiliate links, ensuring they are seamlessly integrated into their content.
Link Optimization: Lasso provides advanced link optimization features, such as link cloaking and automatic link replacements. These features make affiliate links appear cleaner and more user-friendly, increasing the likelihood of clicks and conversions.
Detailed Reporting and Analytics: Lasso offers comprehensive reporting and analytics capabilities, allowing publishers to track clicks, conversions, and earnings. The detailed reports provide valuable insights to optimize affiliate marketing strategies and maximize revenue.
Compatibility with WordPress Themes and Plugins: Lasso is designed to seamlessly integrate with various WordPress themes and plugins, ensuring compatibility and a smooth user experience. This makes it easy for publishers to incorporate Lasso into their existing website setup.
Geolocation Targeting: With Lasso, publishers can leverage geolocation targeting to display different affiliate links based on the visitor's location. This helps deliver more relevant offers to the audience, increasing the chances of conversions.
Responsive Customer Support: Lasso prides itself on its exceptional customer support. Their team is readily available to assist publishers with any queries or technical issues, ensuring a smooth experience throughout.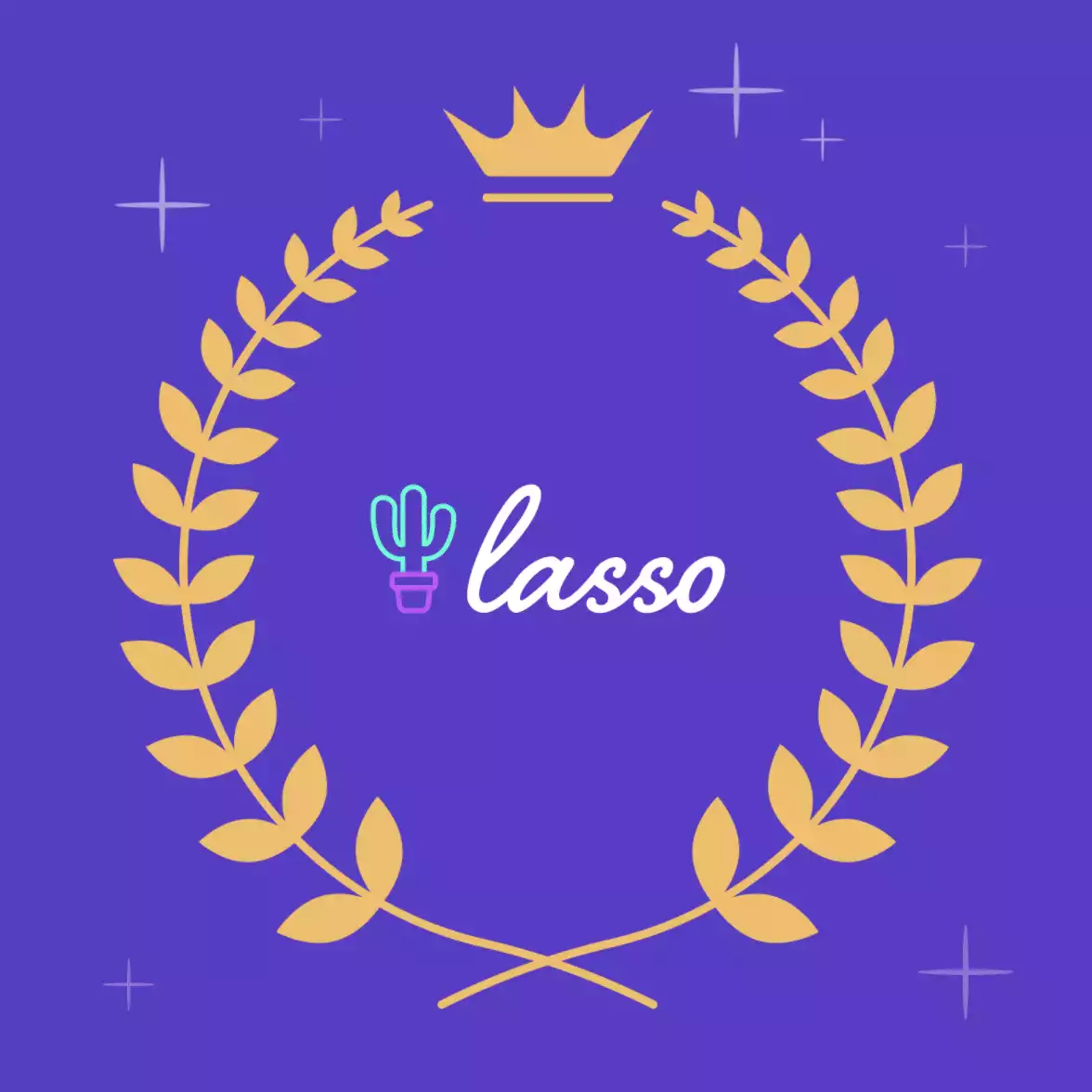 We earn a commission if you make a purchase, at no additional cost to you.