I'm gonna be blunt.
There are affiliate links in this blog post. Most of the affiliate links are for demonstration only. But all of the links are for products that I actually use to run my affiliate marketing sites. And if you click any of the affiliate links in this post and buy the products, I'll earn a commission (a.k.a money). However, you won't be charged any more money for this to happen. It's a win-win for both of us!
Now that, my friends, is an honest affiliate disclosure. And not only did I make the overlords at the FTC cream their shorts, I hopefully instilled a level of trust unprecedented in the online marketing world.
You see, affiliate disclosures aren't so bad. I mean, they're mandatory, so you have no choice. But they don't have to be stuffy and legal and lame. They can actually increase clicks on your affiliate links because you're showing your visitors that you're an honest site owner.
Also, before we get into the rest of this massive, but important post, I have to make something real clear: I'm not a lawyer. I didn't even consult with one before writing this shit. So while I've done my research, and everything in this article is pretty standard, that still doesn't make me a lawyer qualified to give out legal advice.
If you have questions or concerns about adding legal jargon to your website, find a kick-ass lawyer who understands the Internet. That said, this article was written within the U.S. based FTC guidelines, which is known to change from time to time. And if you're in another country, these rules may apply, but I would reach out to your local organizations for help.
Ok, now that THAT'S out of the way. Let's continue to write about boring shit while trying to make it fun to read. Deal?
What is an FTC affiliate disclosure?
First off, who is the FTC? They're the Federal Trade Commission. A government agency that's supposed to help protect consumers. Here's their entire guide on affiliate marketing.
So an FTC affiliate disclosure is a disclaimer statement that informs consumers or potential buyers (aka your visitors) that you are in a paid relationship with the company or person you're linking to as an affiliate.
OMG, so boring. We get it!
And I'll also assume that you know what affiliate marketing is so I won't go into detail about how that whole thing works.
All you need to know here is that if you're adding affiliate links to your website to make money, you have to add an affiliate disclosure. Period. End of story. No ifs, ands, or buts.
Do I Really Need an Affiliate Disclaimer On My Website?
Did you not read the last paragraph I wrote?! The answer is a resounding and very loud HELL YES!
If you don't…
You could be fined by the Federal Trade Commission (FTC) if you do not properly disclose your affiliate relationship.
You could be abruptly kicked off  certain affiliate programs (**cough** AMAZON **cough**) if you lack proper affiliate disclosure statements
You put your personal reputation at risk by not disclosing. In other words, no one will like you anymore.
And believe it or not, a lot of people practicing affiliate marketing are really bad at doing this. I think they're missing out on a huge selling and trust-building opportunity. Don't be a dumb-dumb. Add an affiliate disclosure. It's easy. I'll show you.
Affiliate Disclosure Dos and Don'ts
In order to gain some SEO juice, I want to quickly include some very digestible "Dos and Don'ts" content. If you arrived at this section because you're a skimmer (and trust me, I know who you are because I'm one too), then this should satisfy both the Google Gods and the Skimtastic Voyagers.
The DOs of Adding Affiliate Disclosures
DO place affiliate disclosures as close as possible to the actual affiliate link. You can do this by manually writing text around the link or by using a really cool plugin like LASSO (more on that in a minute, I'm building the suspense).
DO explain what an affiliate link means and how you'll make money in your affiliate disclosure. Yes, that means you're disclosure will be longer, but it'll instill more trust in the clicker, which in turn means more clickers. And don't you want more clickers?
DO get creative with clear and fun language to show how down-to-earn, honest and transparent you are. Everyone who visits your site will love you and your brand. And in turn, MEANS MORE CLICKERS (AKA MONEY)!
DO include disclosures in all mediums, not just your website. Yup, that means Twitter, YouTube, Pinterest, Medium, Podcasts, Facebook, Instagram, SnapChat, TikTok, Google Plus (still a thing?), JDate, Farmer's Only, on the phone to your grandpa, EVERYWHERE!
The DON'Ts of Adding Affiliate Disclosures
DON'T bury your disclosures at the bottom of posts or in the footer or on a page that no one will ever see. You know what I'm talking about. Who reads the "Terms of Service" or "Privacy Policy" pages? However, that doesn't mean a disclosure shouldn't go there, it just means that shouldn't be the ONLY place it appears on your site.
DON'T fail to explain what an affiliate link means. Not everyone is as cool as us. We're affiliate marketers, we know how all this shit works. The average visitors, however, may not.
DON'T include disclaimers in sidebars. People reading on mobile devices might not see it.
DON'T use sneaky font tricks. You know what I mean. Don't make the font really REALLY small. Don't turn the opacity down 50%. Don't make the font the same color as the background. Don't be a dick, come on!
DON'T be a tricky dick. I felt that needed repeating with some added flair 😉
4 Best Practices for Adding Affiliate Link Disclosures
What would a good article on the Internet be if it didn't have a little listicle built-in? Who's with me?
But seriously, these things are important. You should follow and implement every one of these tips on your website right now if you haven't already. Let's go!
1. Place Affiliate Disclosures in Obvious Areas
Ok, maybe these are not so obvious for some of you, so I'll spell it out and try to be as specific as possible.
The Footer – This will allow your disclosure to appear on every single page of your website. But it's at the bottom, so it's not the clearest, but it's the easiest, so we'll start there.
Disclaimer/Terms/Privacy Pages – I mentioned that your disclosure should go here, but it shouldn't be the only place. However, on these pages, you can be lengthy and wordy to cover your ass legal. Again, consult with a lawyer if you're unsure of what to write.
About Page – Why not here too? The more the merrier. And the more the FTC and others will stay off your back.
Before The Post With Affiliate Links – A great place for an affiliate link disclosure. Heck, it's where it appears in this article too! It lets people know what the article contains affiliate links even before they read. If you're not going to add a disclosure near each affiliate link in your post, you should do this.
In-text Near Affiliate Links – This is by far the best place for an affiliate link disclosure. Even if it gets redundant with multiple links on a page, at least you're being clear about what's going on when someone clicks a link. Hell, they might forget otherwise and get mad at you. You don't want that. Also, we can help you with this one, keep reading.
1. "Always Be Disclosing"
To disclosure or not to disclose? This shouldn't be a fucking question! Like Alec Baldwin in Glengarry Glen Ross says, "Always Be Disclosing."
Yea, close enough.
If you find yourself asking "should I add a disclosure here?" The answer is always yes. Avoid legal issues. Be proactive. Disclose.
Disclose when you get that paper ("when you get paid" for the adults). This includes sponsorships, reviews, and links to products that you don't own but are recommending for a commission.
Disclose on EVERT page an affiliate link appears. Even if you've disclosed already, do it again. Do it until you've satisfied Mr. FTC. He's a stickler.
When In Doubt, Shout. Ok, this was my attempt to make a clever rhyme about disclosures. What I mean is, if you're unsure, just add a disclosure. It can't hurt.
Ok, I've beaten a dead horse here. Sorry, buddy. Let's move on.
3. Use Crystal Clear Language
Here's an easy way to do that: just be hilariously honest. When you try to make a joke out of how clear you're trying to be, you actually end up being crystal clear. Try it!
If you want more guidance because maybe humor isn't your strong suit, we've included some examples below you can totally rip off. See, that's me being honest with a twist of humor. Not that hard. TRY IT!
4. Be Mindful of The Medium
Yes, you have to disclose the use of affiliate links anywhere you add an affiliate link. Yes, even verbally in a video or podcast. You need to say your disclosure out loud.
Yes, even in emails and Twitter. Ok, I think I've made my point.
But Matt? Yes, Matt. What about Twitter? I only have 240 characters to work with? Do I still need to add an affiliate disclosure?
FOR THE LOVE OF ALL THAT IS HOLY…YES!
Just think, before you only use to have 140 characters, so thank Dorsey and the Twitter angels for blessing you with the gift of length. And don't use hashtags even though that might actually be okay according to the FTC.
While you and I might understand what that means, some will not. Protect your ass and be clear with your disclosure wording. I provided short affiliate disclosure examples below. Use them.
Speaking of short, remember that a lot of people are seeing your affiliate links on mobile devices. So this is another reason to keep things short, clear, and legible. And it's also why I said…
DON'T include disclaimers in sidebars. People reading on mobile devices might not see it.
How LASSO Can Help You Disclose Your Affiliate Links
Oh, you thought we were just being helpful by writing this article. Well, full disclosure, we sell an affiliate link manager for WordPress. And it'll help you add affiliate disclosures to all your links without having to do it manually.
How, you ask? Well, LASSO allows you to add what we call "Affiliate Link Display Boxes" to your posts with the click of a button (ok, two buttons).
In your WordPress editor will appear a Catus icon. When clicked, it'll bring up a list of all your affiliate links. Just click the one you want to add, and it'll insert a shortcode in your post that'll render a display box that'll look like this 👇
Our Pick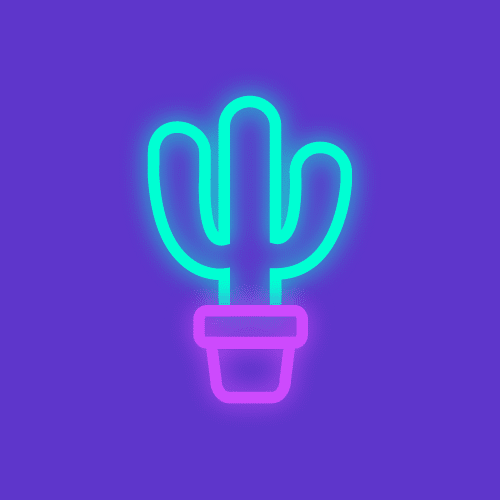 We earn a commission if you click this link and make a purchase at no additional cost to you.
And, if you notice, it has a built-in disclosure that you can customize for every affiliate link (or just use a global default that you can also customize side-wide).
Pretty cool, right? Ok maybe not "cool" but useful at least. Fair enough.
Honest Affiliate Disclosure Examples You Can Use
I've scoured the web for the best examples I could find of affiliate disclosures. To be honest, they were really fucking hard to find. People are really bad at doing this. But both you and I won't be as bad, right?
So here are some of the best I've found along with some minor tweaks I had to make to improve the shitty ones.
Affiliate Disclosures for Single Author Blogs
Disclosure: some of the links below are affiliate links, meaning, at no additional cost to you, I will earn a commission if you click through and make a purchase. (via https://amylynnandrews.com/)
Disclosure: I'm financially compensated for the products I review by the companies who produce them. All of the products are tested thoroughly and high grades are received only by the best ones. I am an independent blogger and the reviews are done based on my own opinions.
Disclosure: Bear in mind that some of the links in this post are affiliate links and if you go through them to make a purchase I will earn a commission. Keep in mind that I link these companies and their products because of their quality and not because of the commission I receive from your purchases. The decision is yours, and whether or not you decide to buy something is completely up to you.
Full Disclosure: As an affiliate, I receive compensation if you purchase through this link. (via https://www.smartpassiveincome.com/affiliate-disclaimer/)
Disclaimer: Please note that some of the links below are affiliate links and I will earn a commission if you purchase through those links. I use all the products listed below and recommend them because they are companies that I have found helpful and trustworthy. Please let me know if you have any question about anything listed below. (via https://pinchofyum.com/)
Affiliate Disclosures for Brands
Disclosure: We earn a commission if you click this link and make a purchase at no additional cost to you. (via LASSO default)
Disclosure: As a business, we're financially compensated for the products reviewed by the companies who produce them. All of the products are tested thoroughly and high grades are received only by the best ones. The reviews are done based on our own opinions.
Disclosure: This blog receives a commission for using "company name" products for the food recipes that we shared with you in our posts. Although we receive a commission for using and linking their products, they are extremely good for our food recipes and all our opinion and suggestions are unbiased.
Disclosure: Keep in mind that we may receive commissions when you click our links and make purchases. However, this does not impact our reviews and comparisons. We try our best to keep things fair and balanced, in order to help you make the best choice for you.
Disclosure: This site contains affiliate links to products. We may receive a commission for purchases made through these links.
Affiliate Disclosure Recap (Key Takeaways)
Ok, you've made it all the way through an article about a really boring subject. I hope it wasn't too painful.
Or perhaps you skimmed your way down here to get the Cliffnotes. Either way, welcome. Let's bullet out the best of the best from this post.
If you're adding affiliate links to your site, you need to add disclosures according to the FTC. If you don't, you risk being fined or kicked off certain affiliate programs. In other words, you'll lose money. And that's not what we're in this business for.
Add affiliate disclosures to your privacy page, about page, footer, before posts, near affiliate links, and outside your website too. You can use LASSO to make this easier for you.
Use clear messaging when writing your disclosures. Make sure to let people know how the affiliate link works. Be honest about how you're making money with these links.
When in doubt, just add a disclosure. And if you need a quick one, use this: Disclosure: We earn a commission if you click this link and make a purchase at no additional cost to you.
Ok, that's it! Hope it was helpful. Tell your affiliate marketing friends about how this post was super NOT boring. Share it on social media.
And try LASSO!
Subscribe For Updates
We post new articles weekly on our blog that offer unfiltered advice on affiliate marketing and online business. Subscribe here for early access to those articles.
By entering your email address you agree to get email updates from Lasso. We'll respect your privacy and unsubscribe at any time.